7th-8th May - Perth
Arrived in Perth on Sunday morning after night flight from Hong Kong.
Euan is absolutely delightful. I am entranced all over again!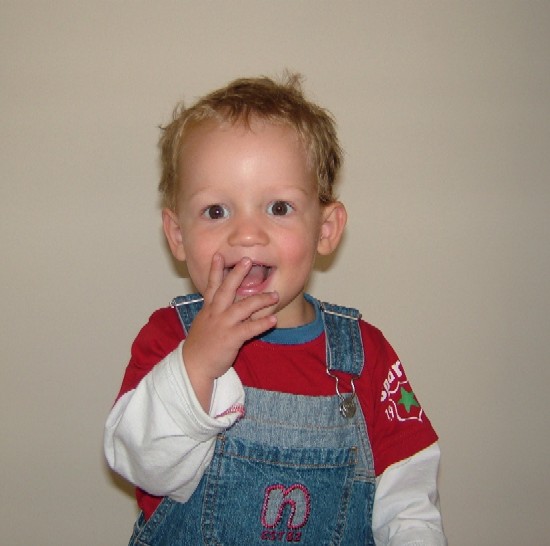 Fingers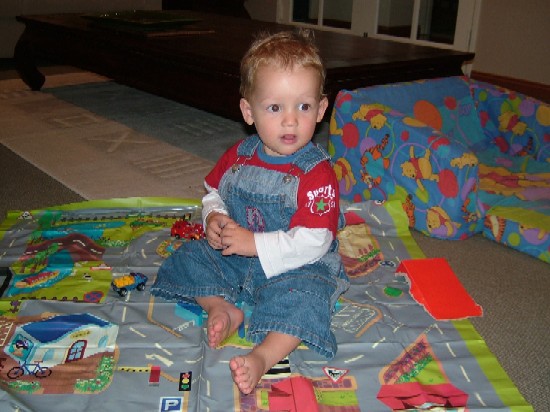 He loves his matchbox toys. We bought him a playmat with roads on it. A BIG HIT!!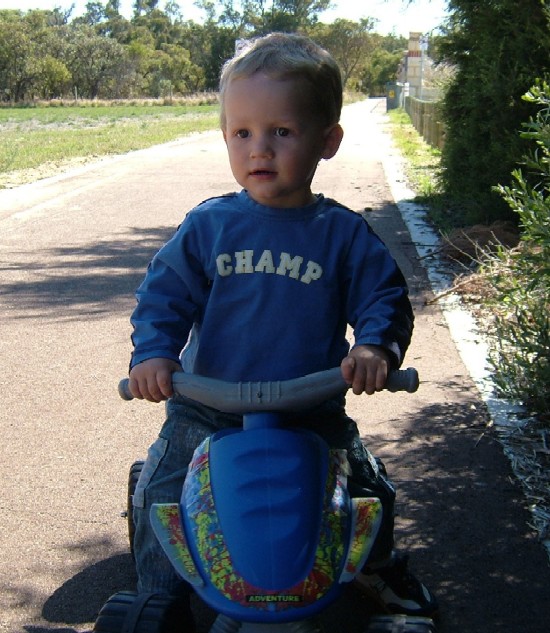 All kinds of new skills - like bike riding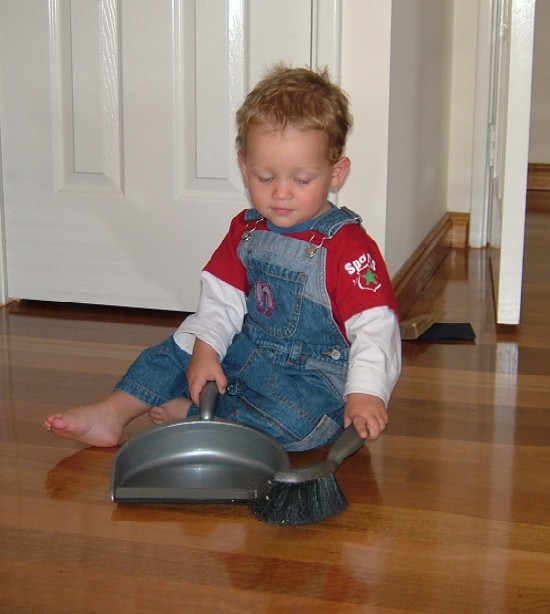 ...keeping the house clean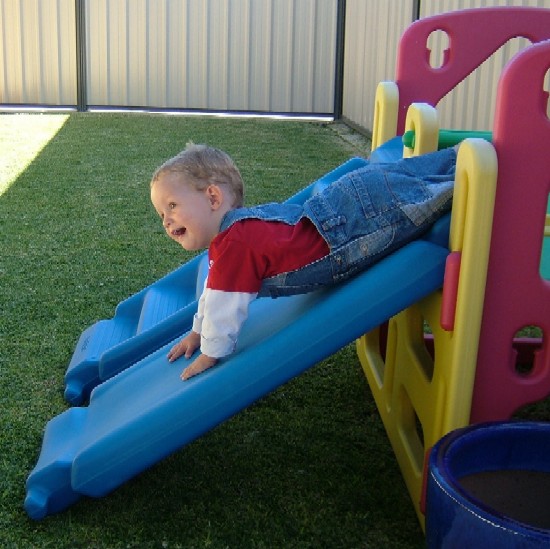 ...sliding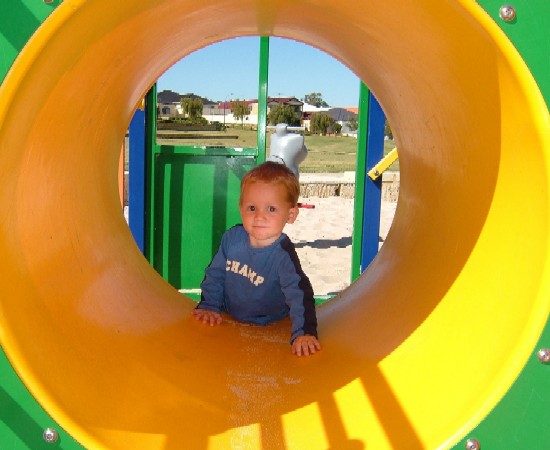 ...at the playground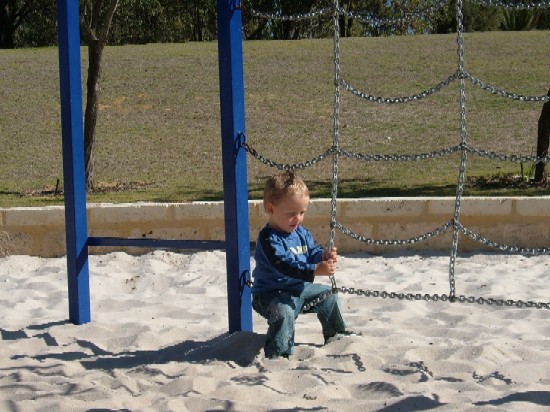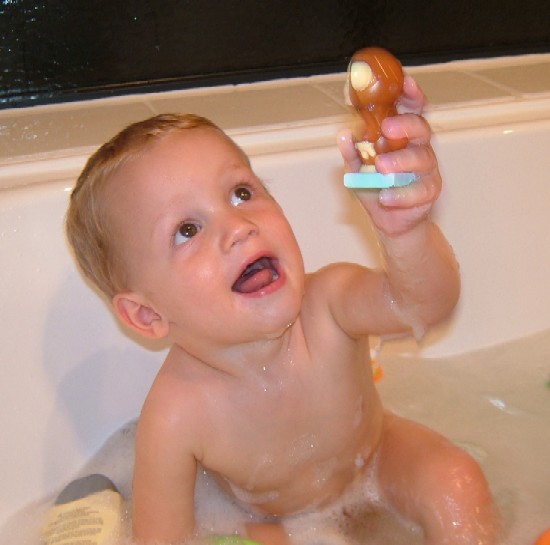 Bathtime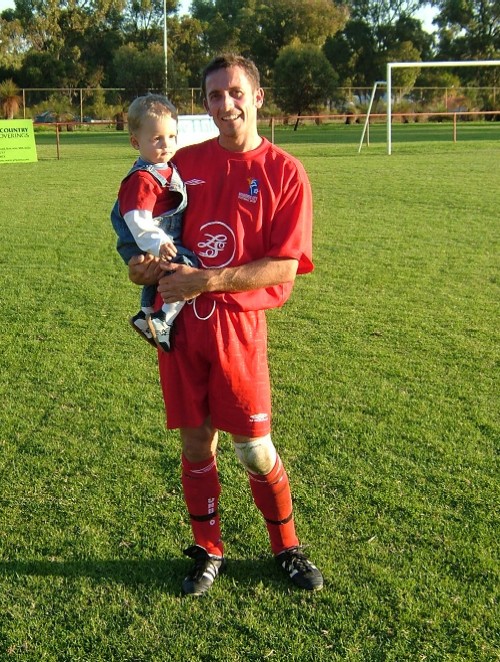 At Neil's football game on Sunday evening (they lost 4-2)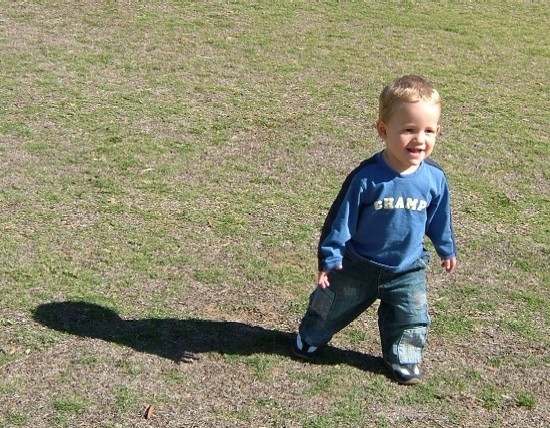 "Me and my shadow..."
Return to Index