10th and 11th May - Perth
Last days. We departed back to London on Friday 12th May.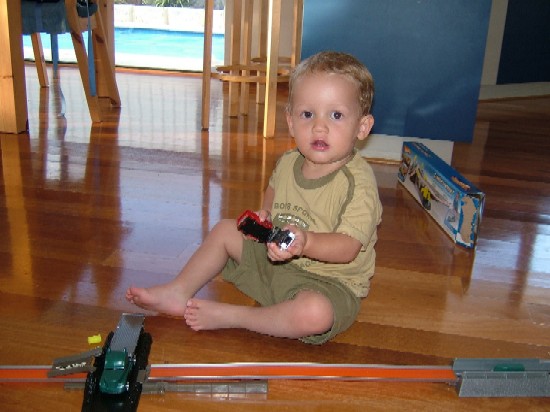 Bought him a new stunt matchbox toy...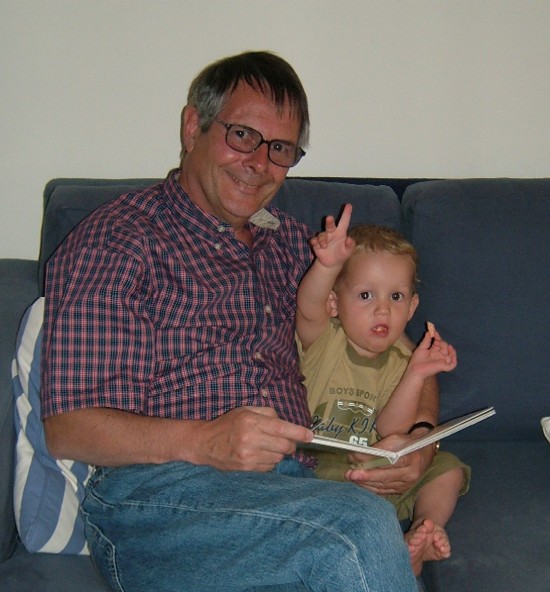 Another reading of the Dear Zoo book! (with mouthful of Twisters)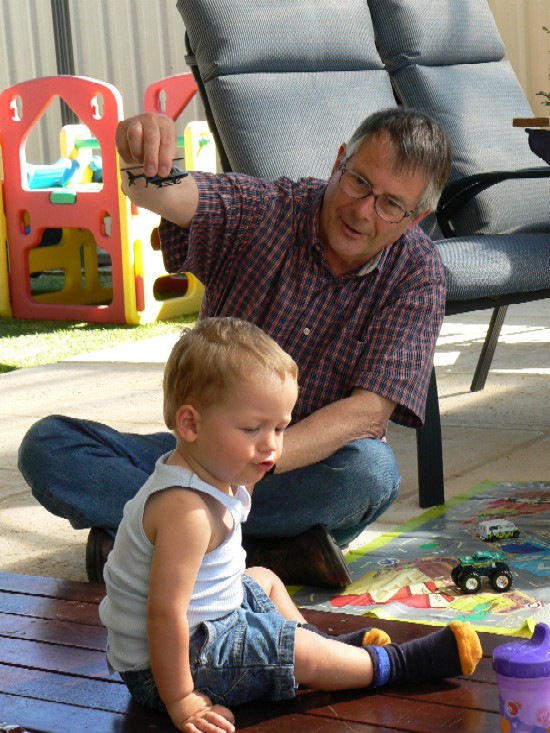 ..together with helicopter sound effects!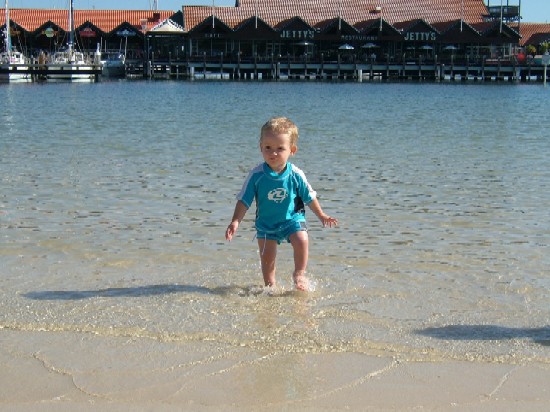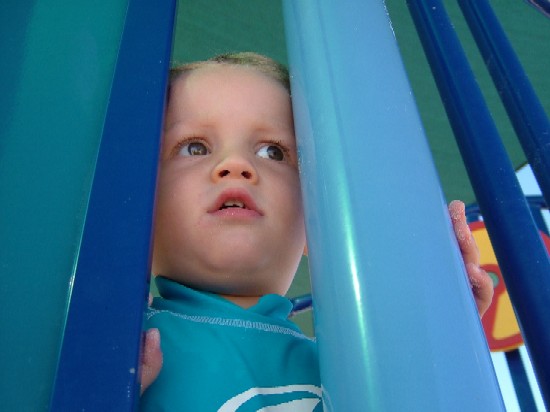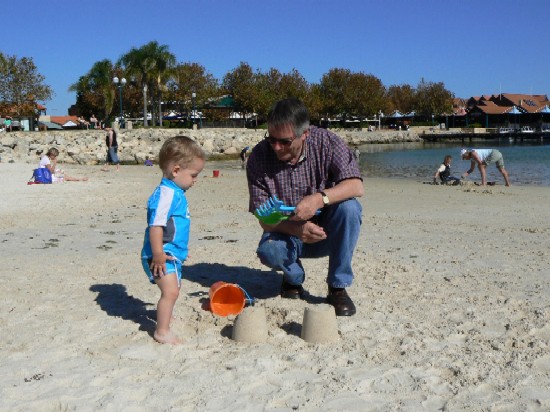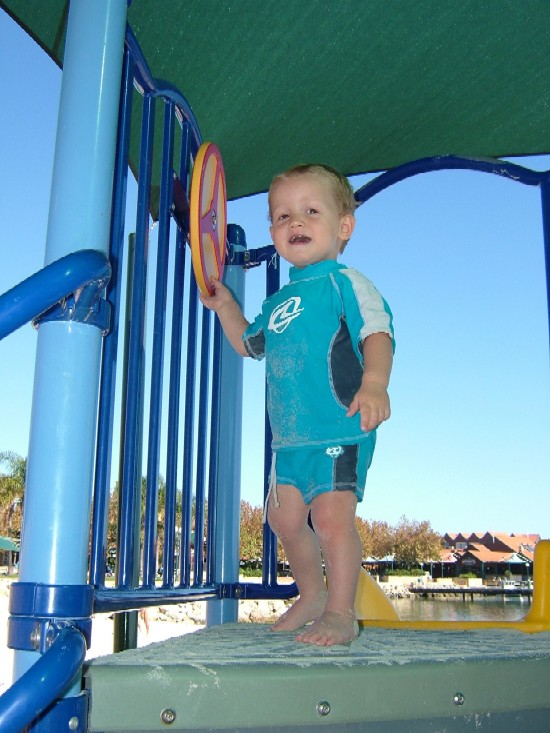 Another visit to the beach at Hillarys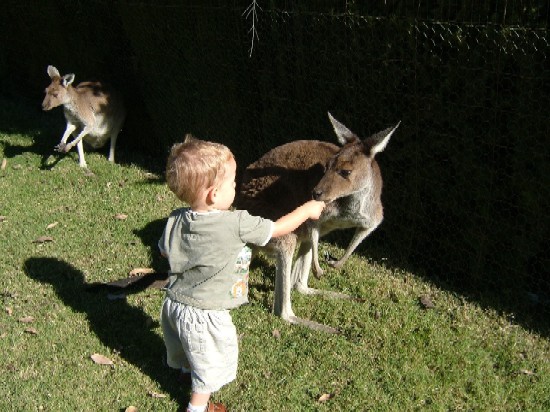 Feeding the kangeroos at the wildlife park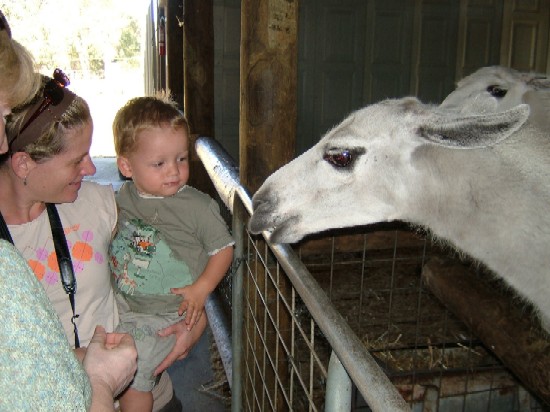 Llama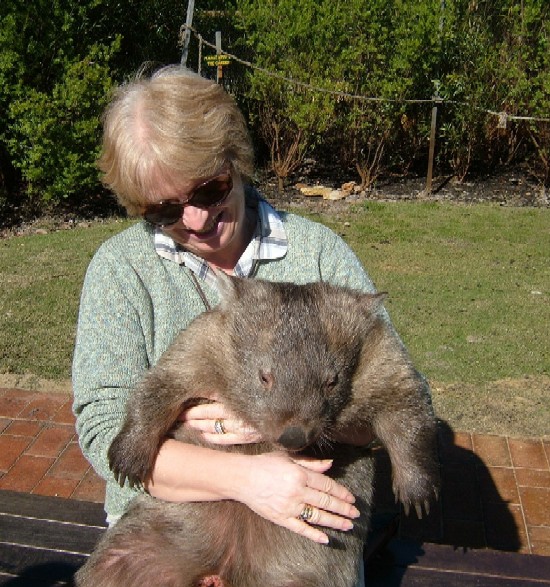 Elizabeth pets a wombat
And so we leave and go home. Wish we could pop in every day!
Return to Index