2nd June 06
At 1.00am. on a very still night, the wonderful fir tree in the front garden decided to shed its top branches.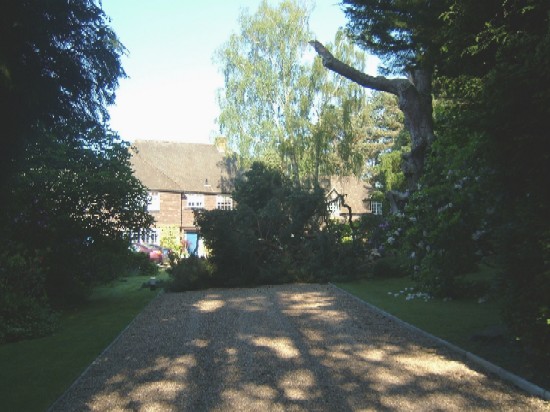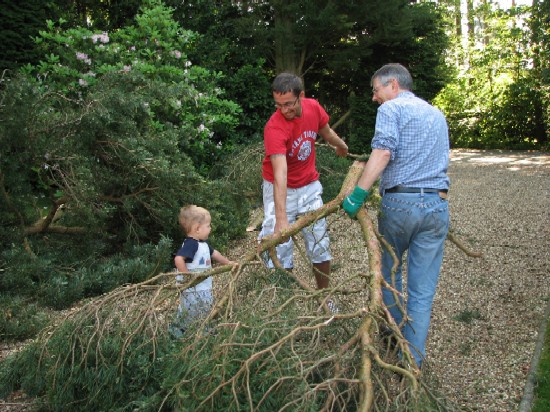 Euan wanted to help clearing the driveway so the cars could get out!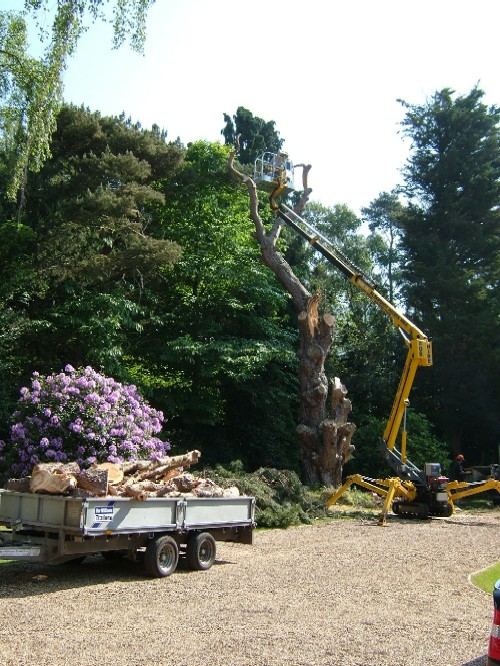 But we has to call in the experts to take the tree down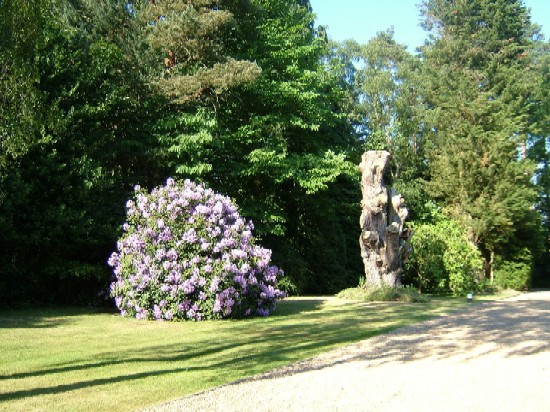 Left the stump for the woodpeckers.