Louise and Neil in Australia
April 2004 (Updated 8th Apr 04)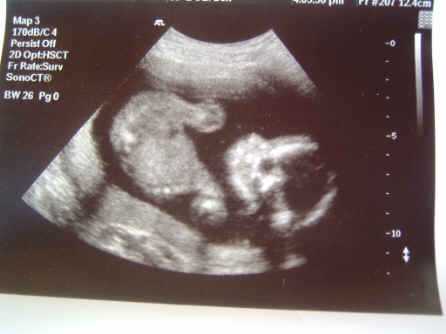 This is the scan of my potential grandson taken on 1st Apr 04. He's due on 27th Aug 04 and is now 20cm in length.
I'll spare you the piccies of his "manhood" as wouldn't want to embarrass the guy in later life. First male anywhere in the family tree since...me!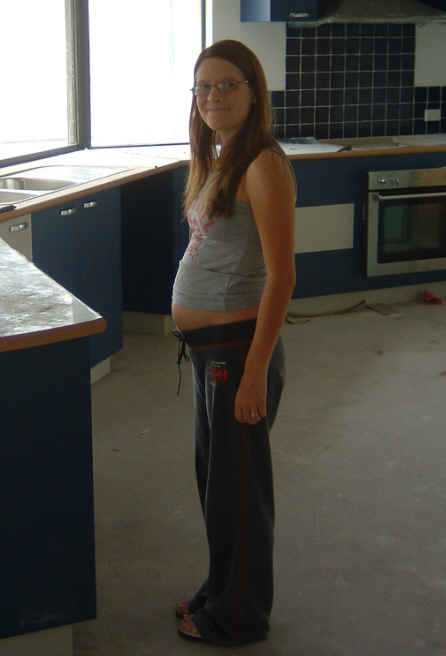 An ever-increasing Lulu...in her new (but not quite complete) kitchen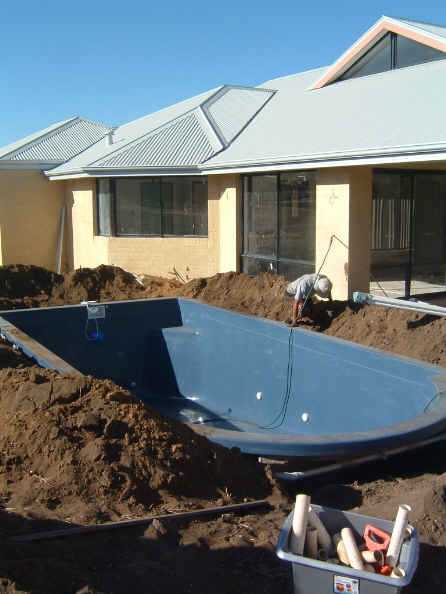 Louise and Neil's house is coming on. Last week the pool was put in. Not quite sure of the move in date though.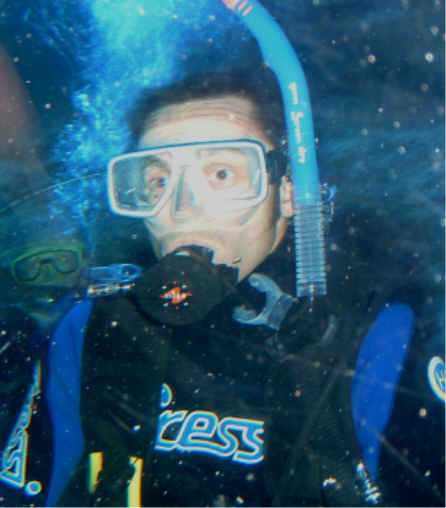 Neil during his dive with the sharks...in a pool I think!
I'm not quite sure who should be most embarrassed in later life by these photos. My "Grandson" or his Dad!!!