16th-30th Jan 07
Various pictures from the last couple of weeks.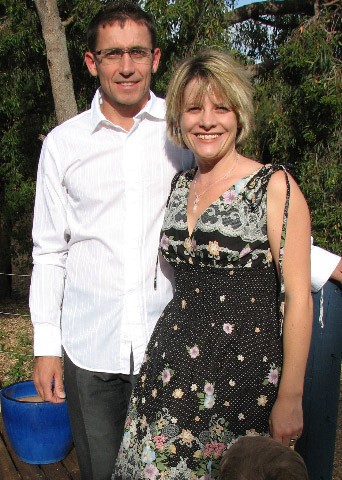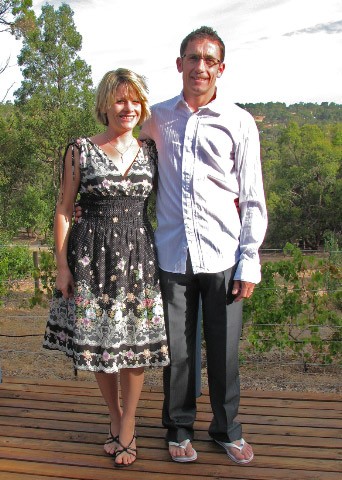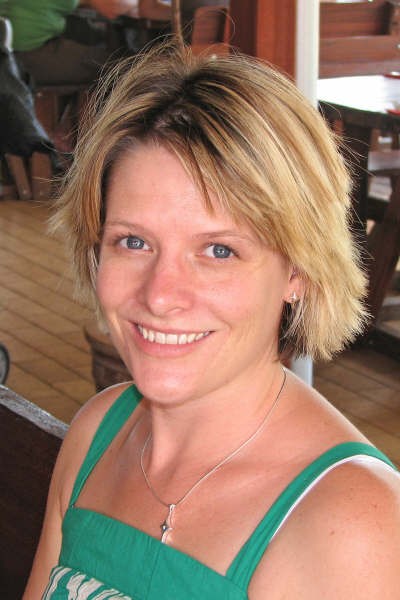 Must admit that Lulu's new hairstyle really suites her.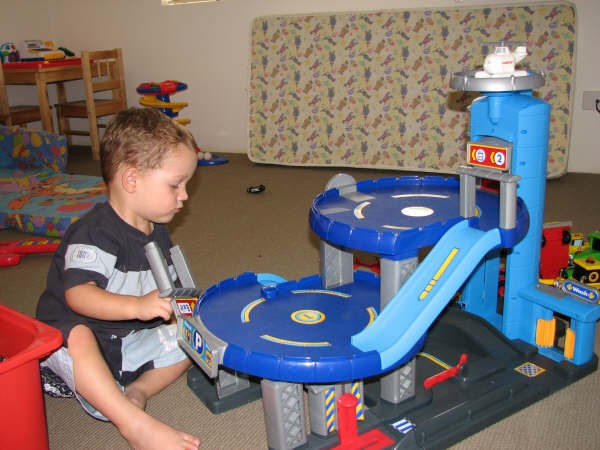 The garage we gave him for Christmas survived the journey home. Rest of the toys we picked up to sea shipment. Let's hope they don't end up on a Devon beach!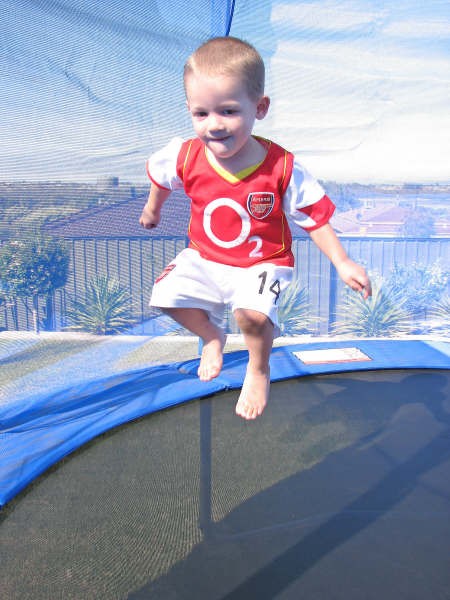 Great picture of Euan on Billy's trampoline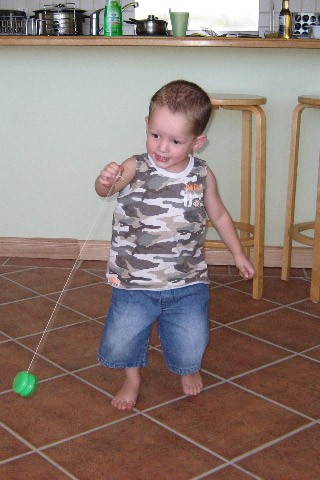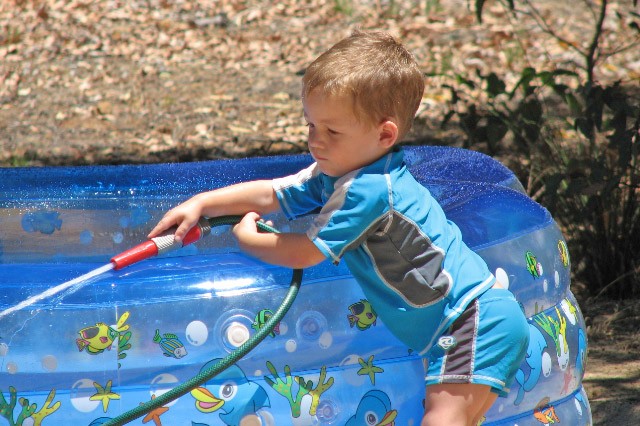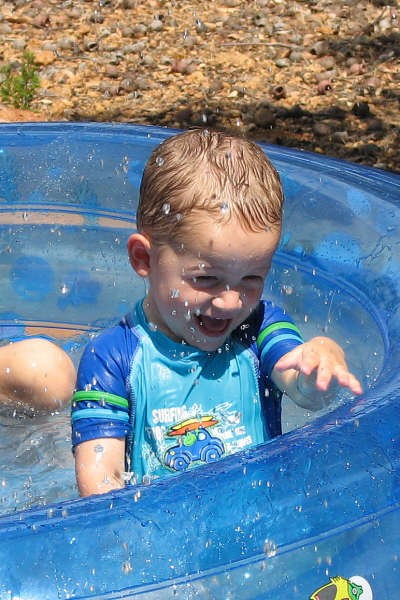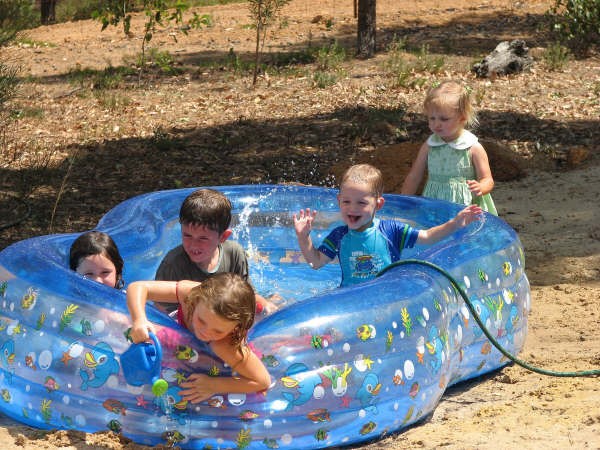 In the pool to cool off. It's been 42C over there recently.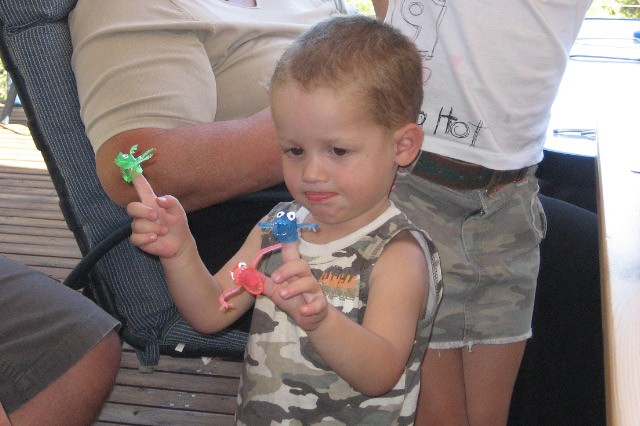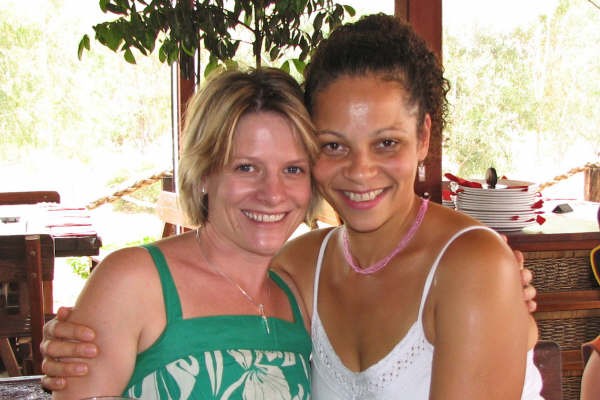 Louise and her "bestest" friend Corretta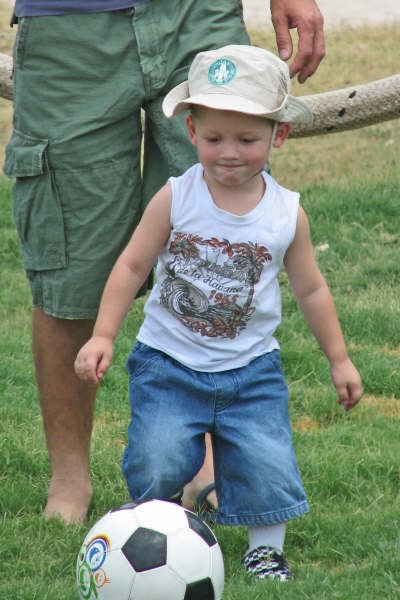 More footie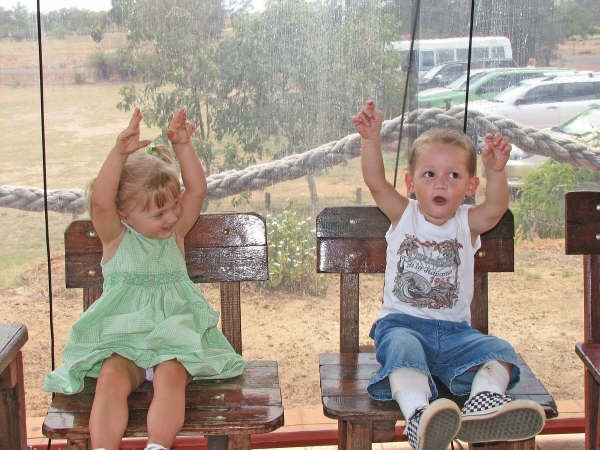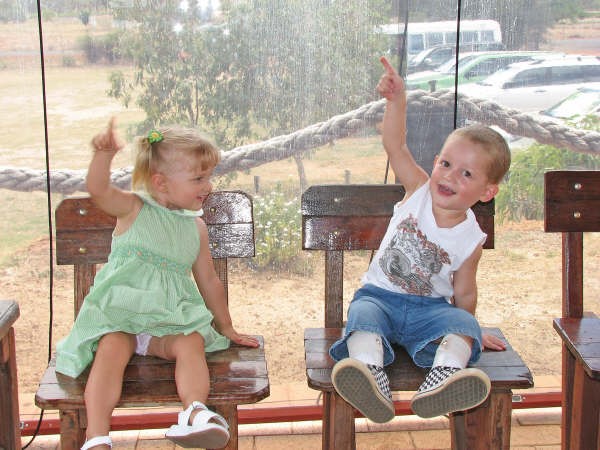 I love these two pictures of Euan and his "girlfriend" Jessica clearly playing "Hands in the Air"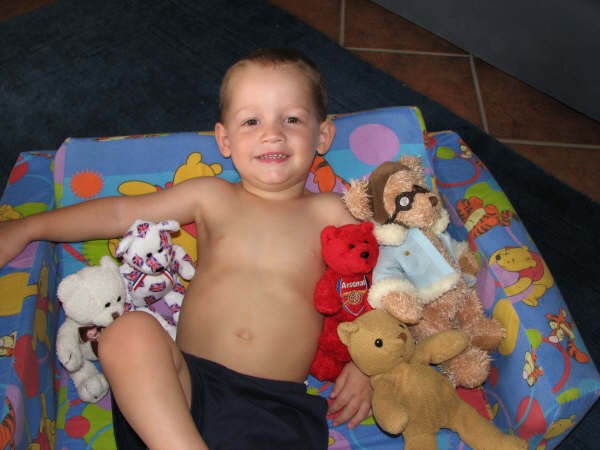 Teddies...