Euan - 2nd Oct 04
Well, Euan is REALLY walking now. Indeed, as you can see, playing footie!
Only four weeks to go before we see him again. we can't wait!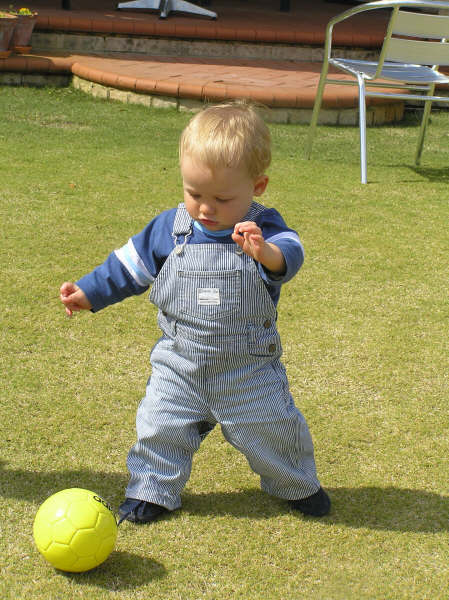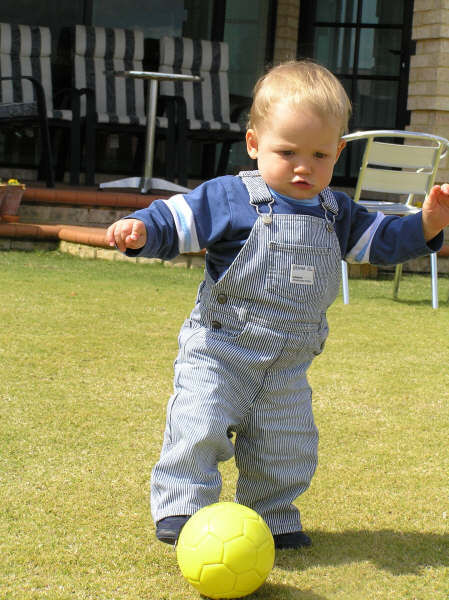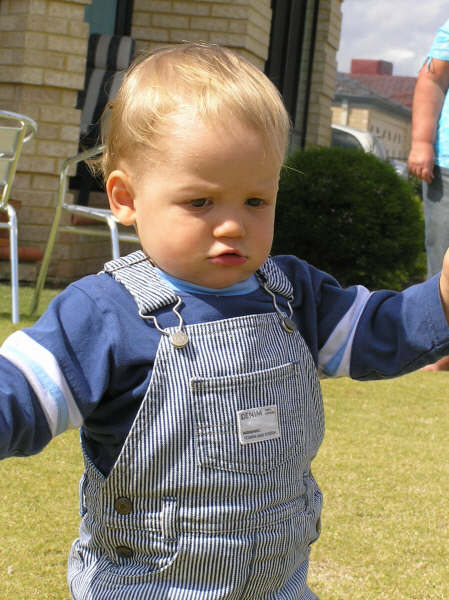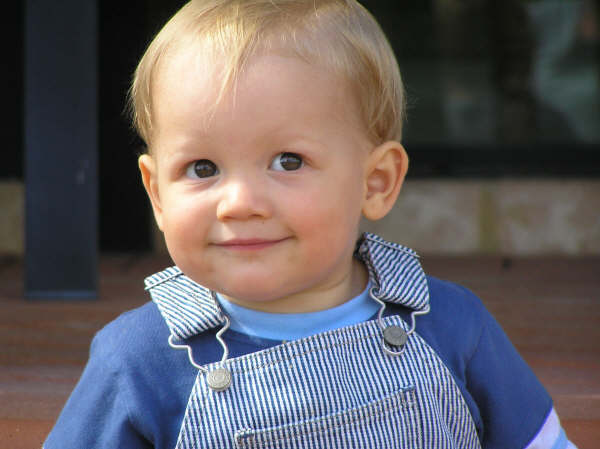 Lovely cheeky picture!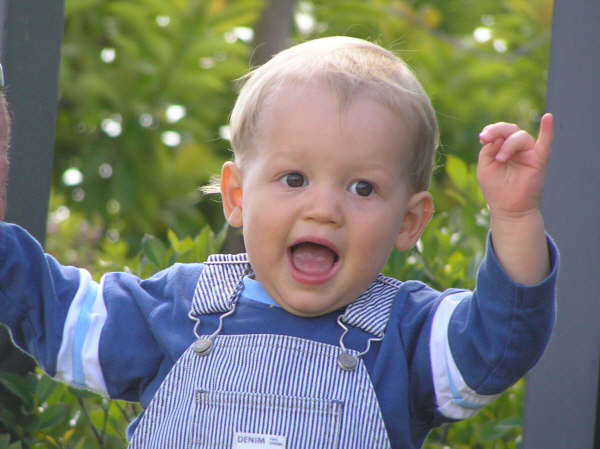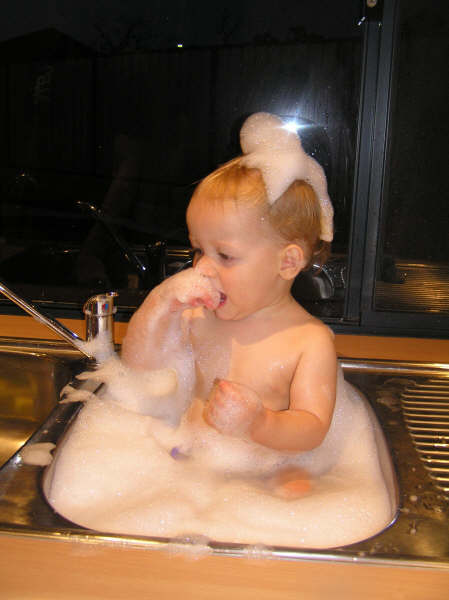 Then after all this grown up walking stuff, have to suffer the ignominy of this! How to they expect me to "grow up" if they keep treating me like a baby?