Euan 27th Sept 06
Euan has had his casts fitted today. He's been wearing bandages for a few days to get his legs used to it.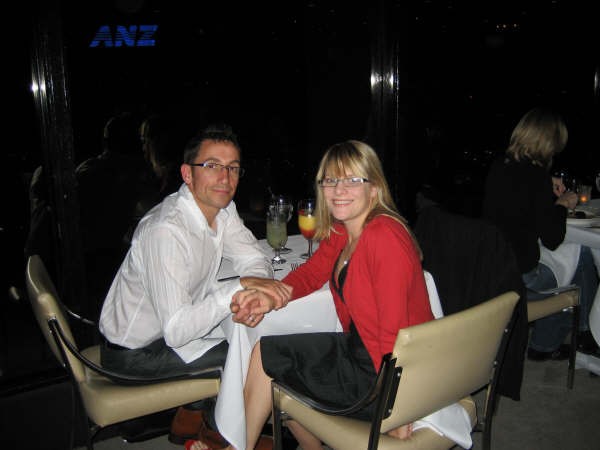 Louise and Neil have dinner at Cs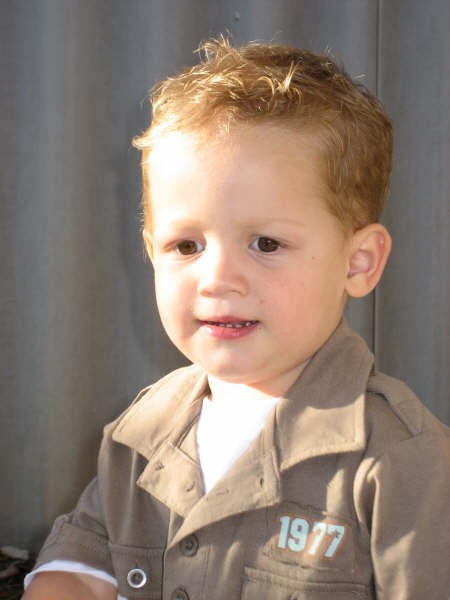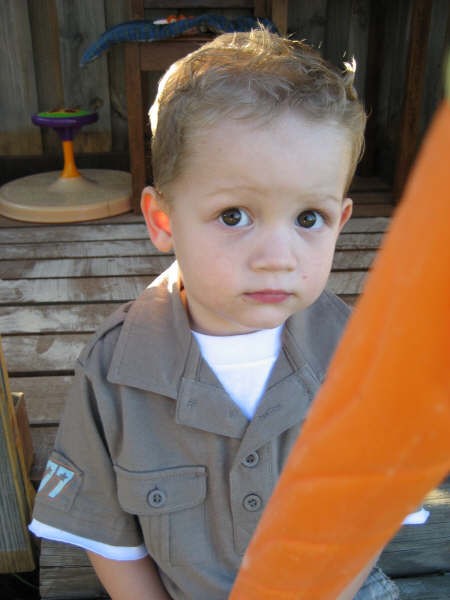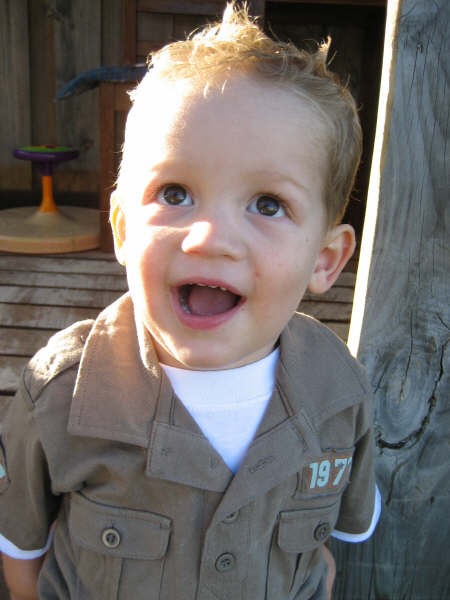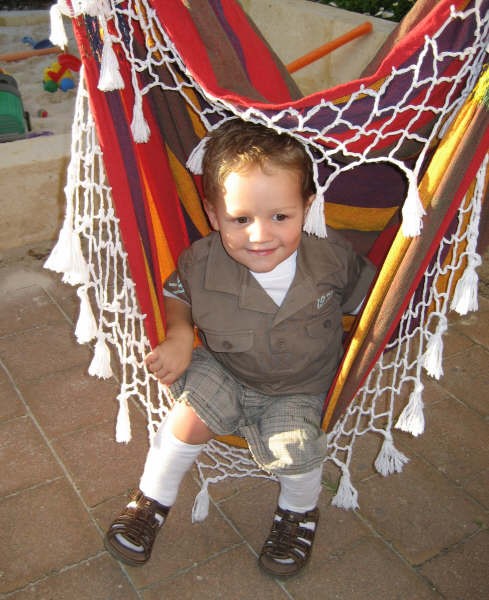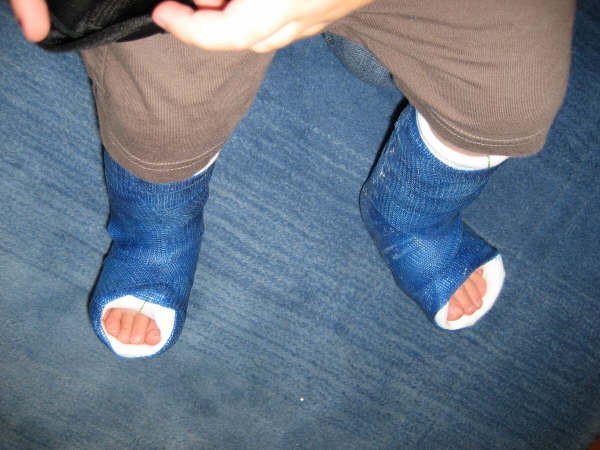 Casts on - look like ski boots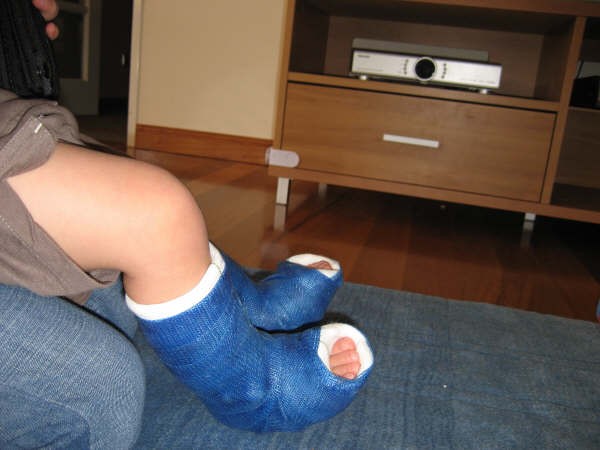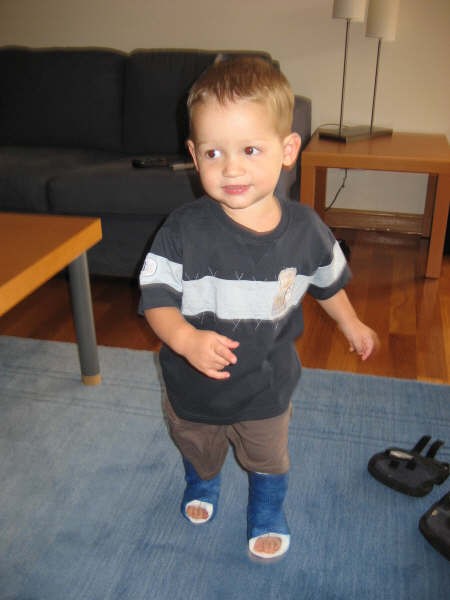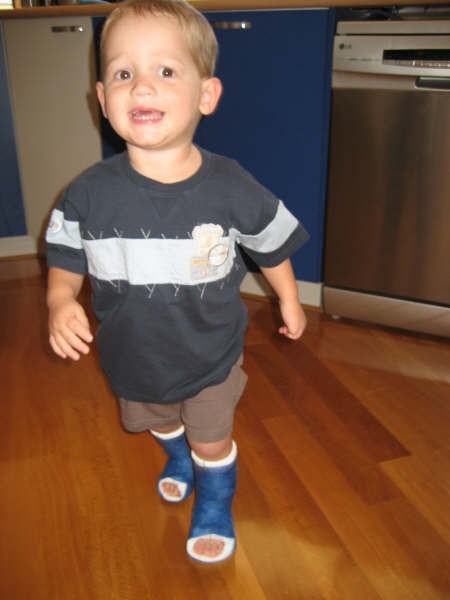 Putting on a brave face
The casts will be cut off in a week's time and then he will have splints. We hope he will be able to walk a bit more easily in them. Although all rather distressing, it is necessary and will be worth it in the long run.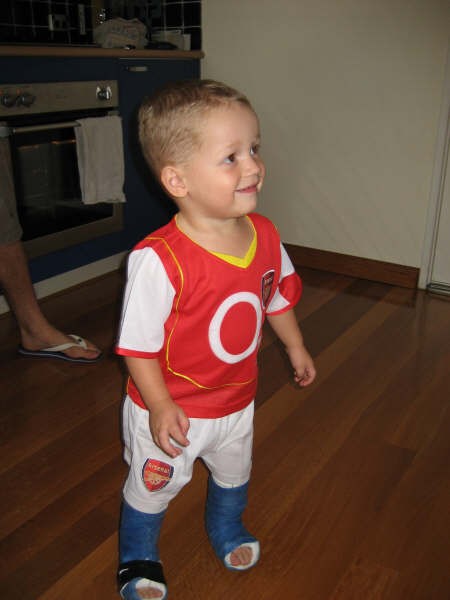 In his new Arsenal strip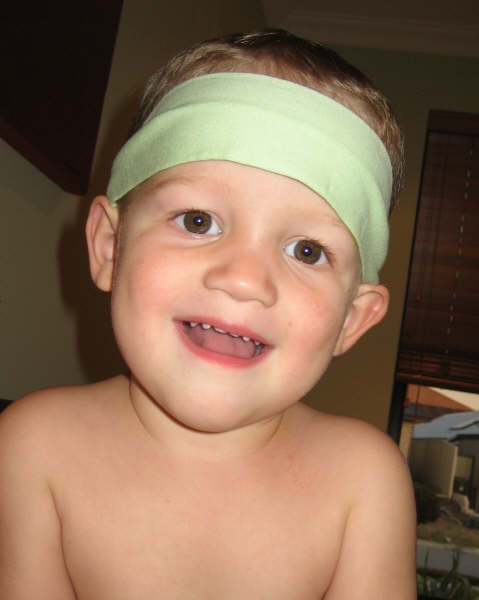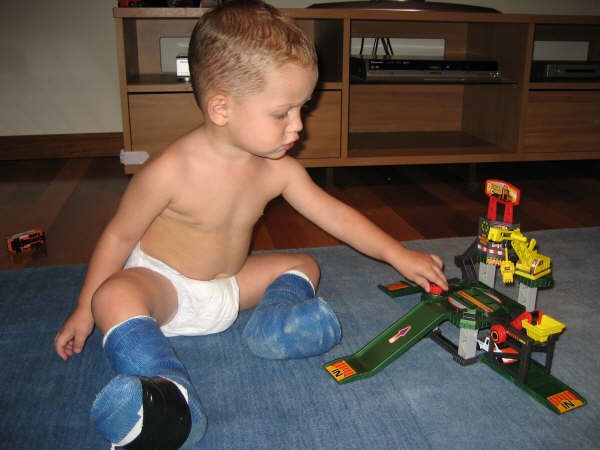 "Car"...that's my Euan!