17th Aug 14 - Kingston and Houns Tout
Bit overcast and v windy. Started in Kingston and walked to Swyre Wood and down to Rope Lake House and up the steep climb that is Houns-tout Cliff. About 5.5 miles.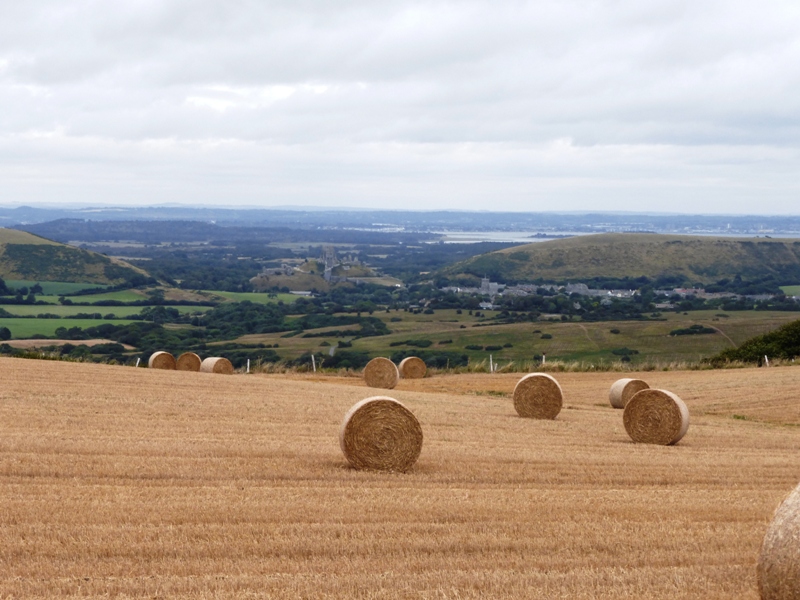 View to Corfe Castle as we start the walk. Last time I was here I was humming Sting's 'Fields of Gold'. Now the 'gold' is all in bales.

It is very unusual that you can see the whole of your walk at once.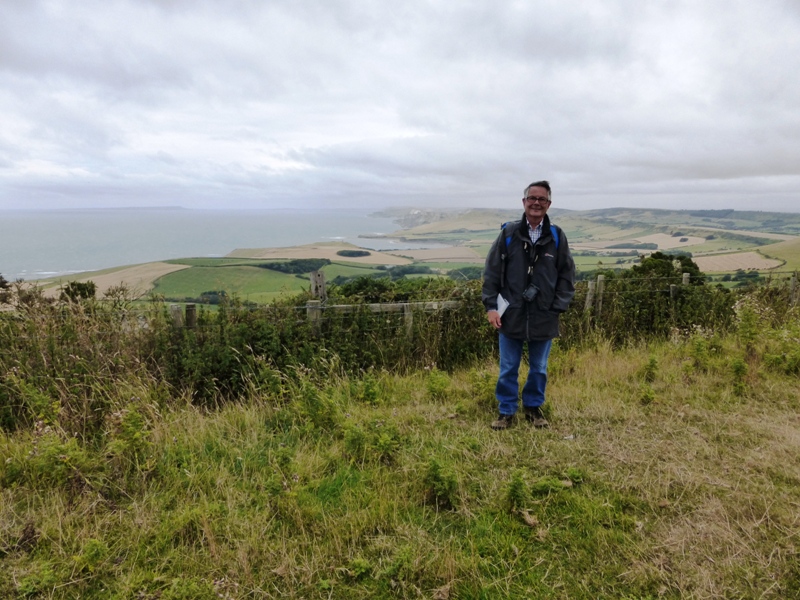 At Swyre Head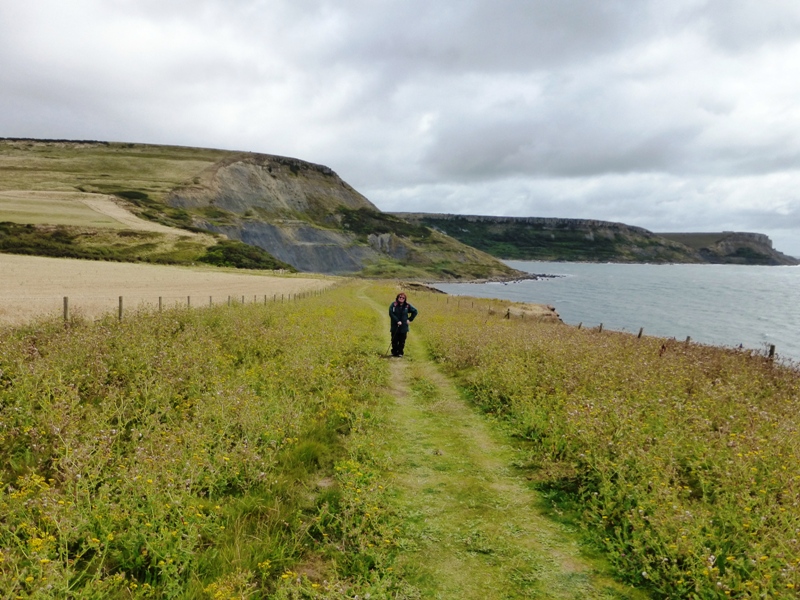 Along the SW Coastal Path towards Chapman's Pool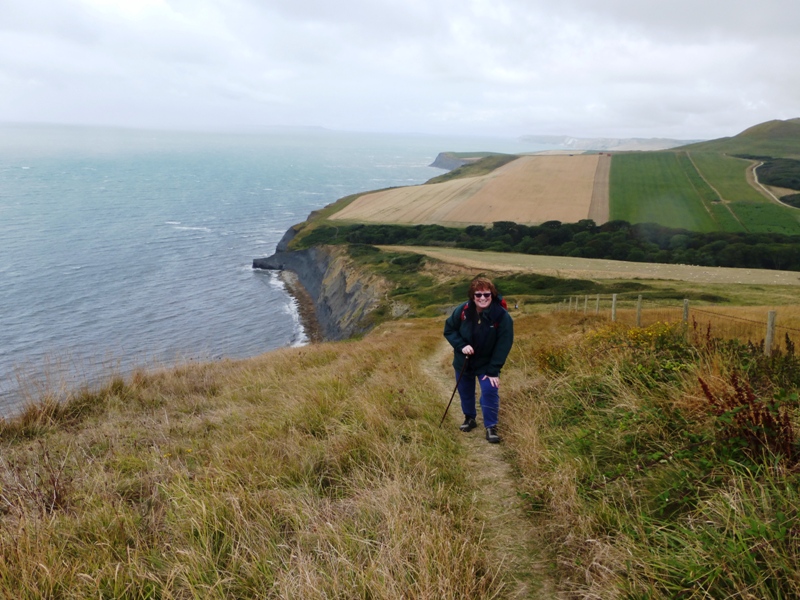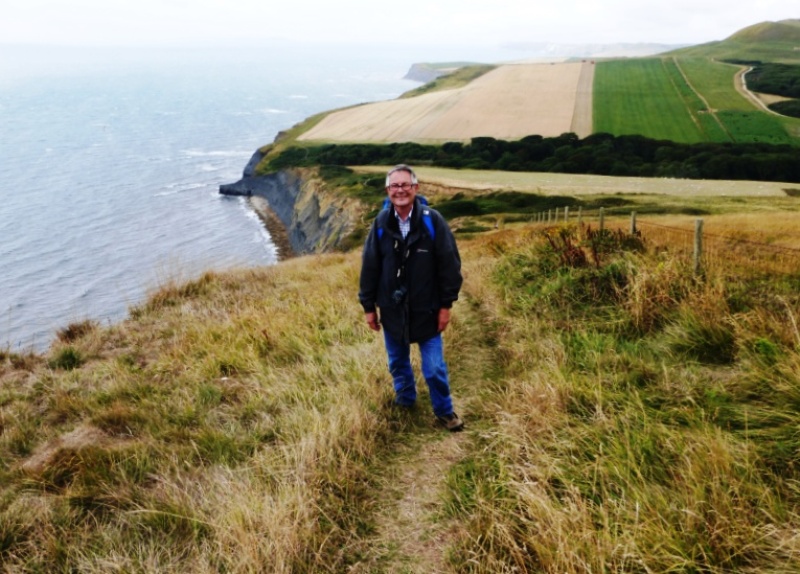 Climbing Houns-Tout Cliff