22nd - 29th July 14 - Crete
Holiday in Rethymnon, Crete in same villa as last year. With Richard, Sarah, Frankie, Teddy and Harry and NatNat.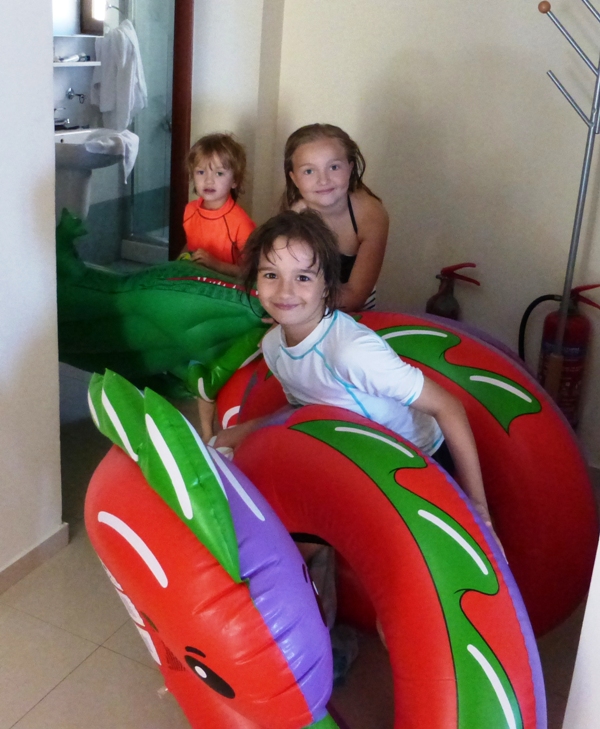 This year, NatNat bought a blow-up serpent called Sid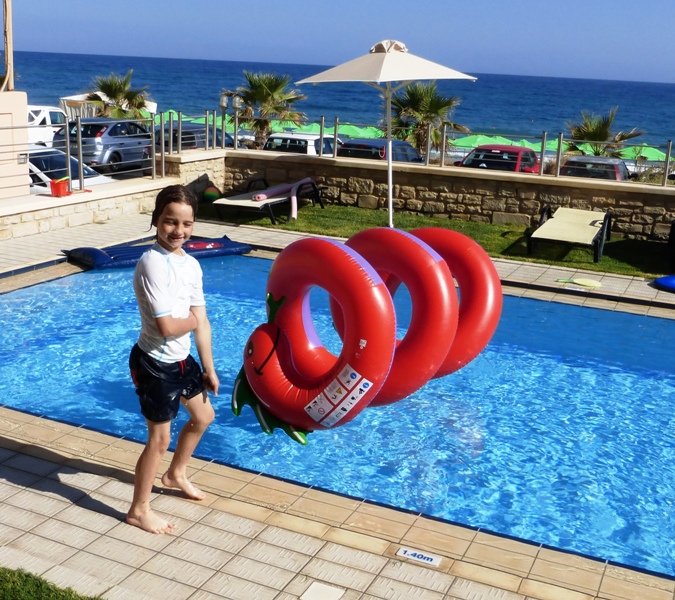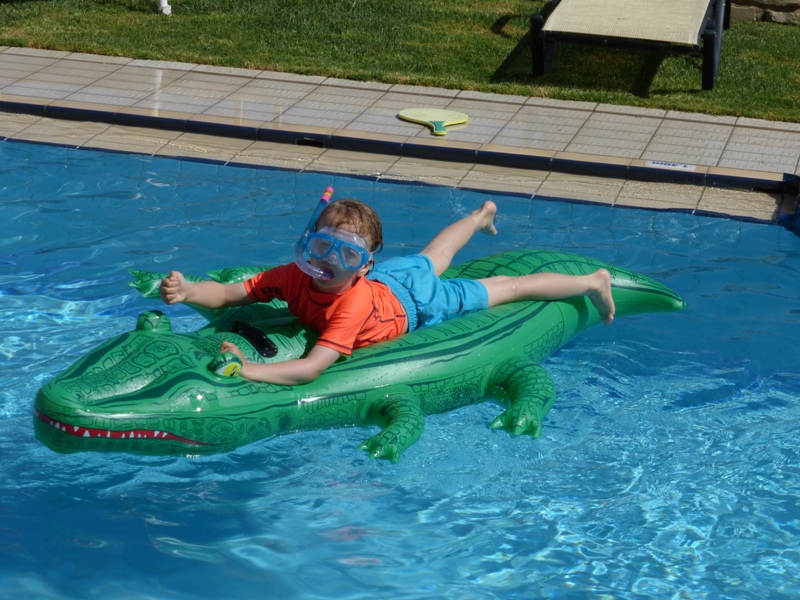 To add to Colin the Crocodile NatNat bought in earlier years.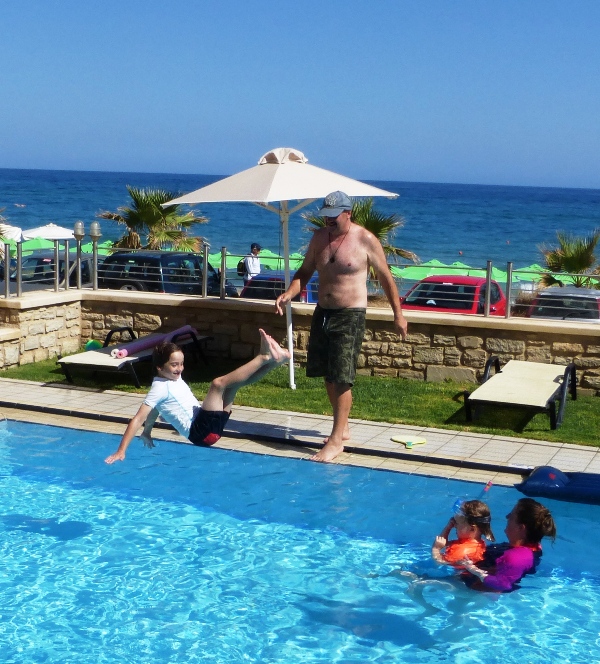 Teddy gets thrown in the pool a lot by Dad!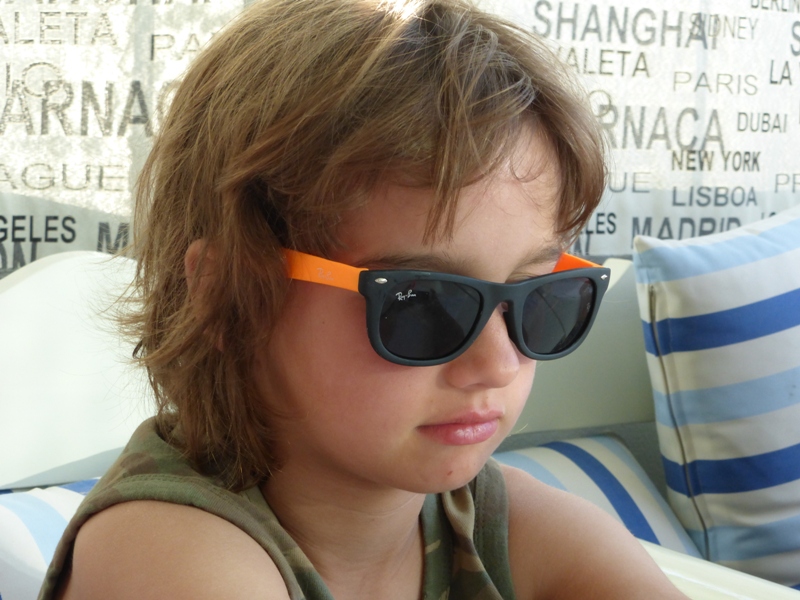 But he is cool...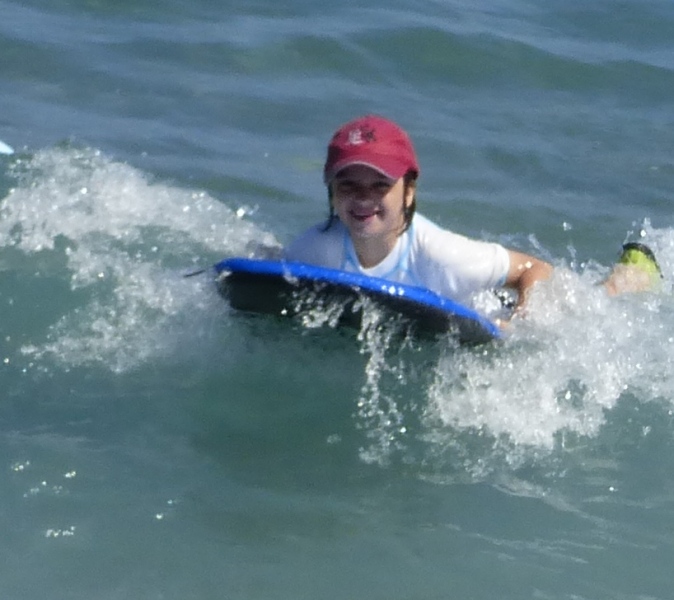 Even on his boogey board in the sea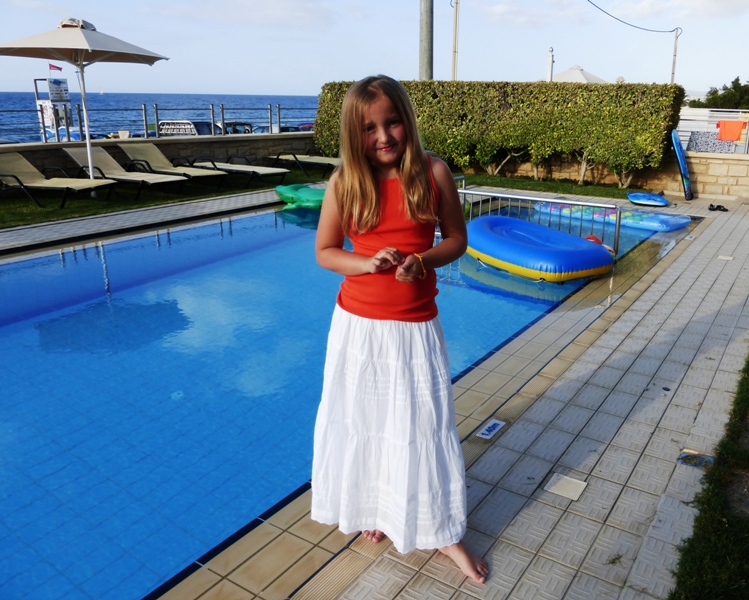 Frankie looking lovely as went off to dinner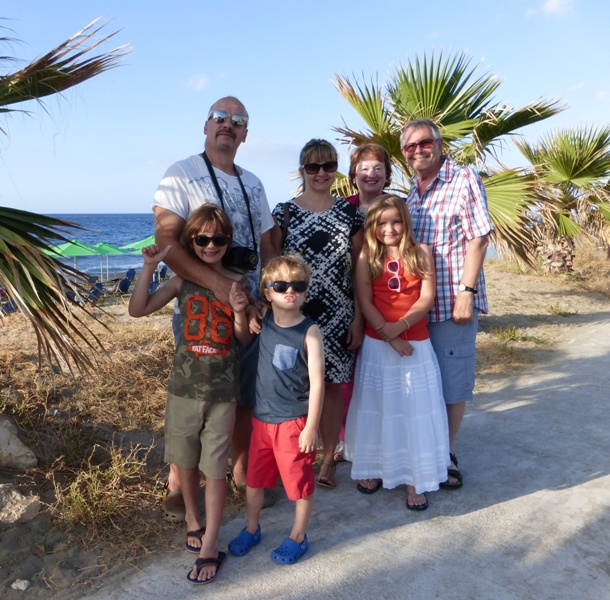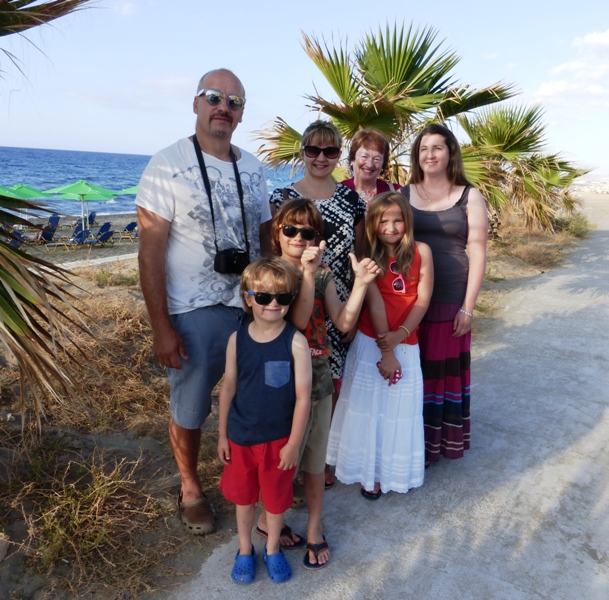 As, indeed, we all did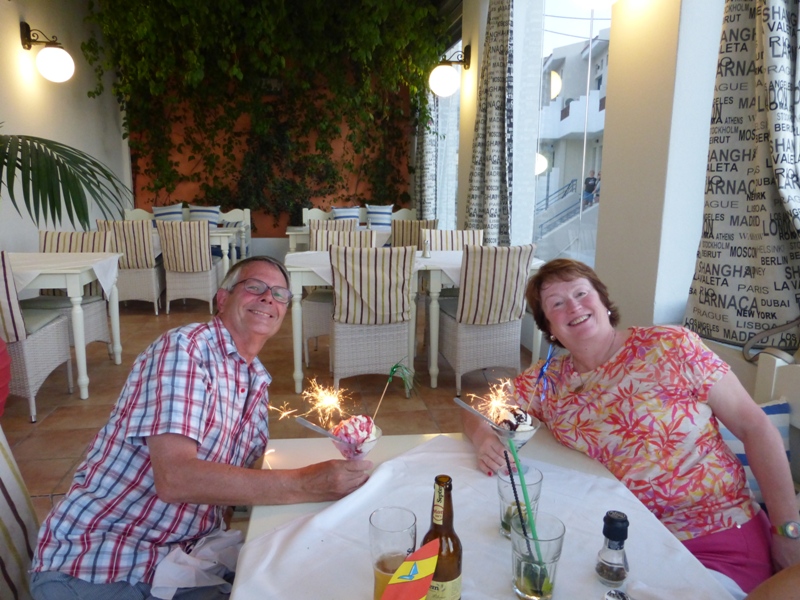 Icecreams are not the same without a sparkler!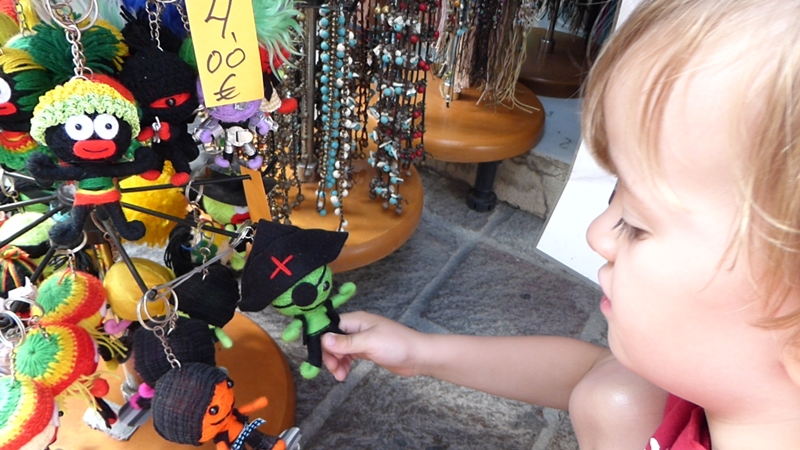 Trip to Rethymnon for some serious shopping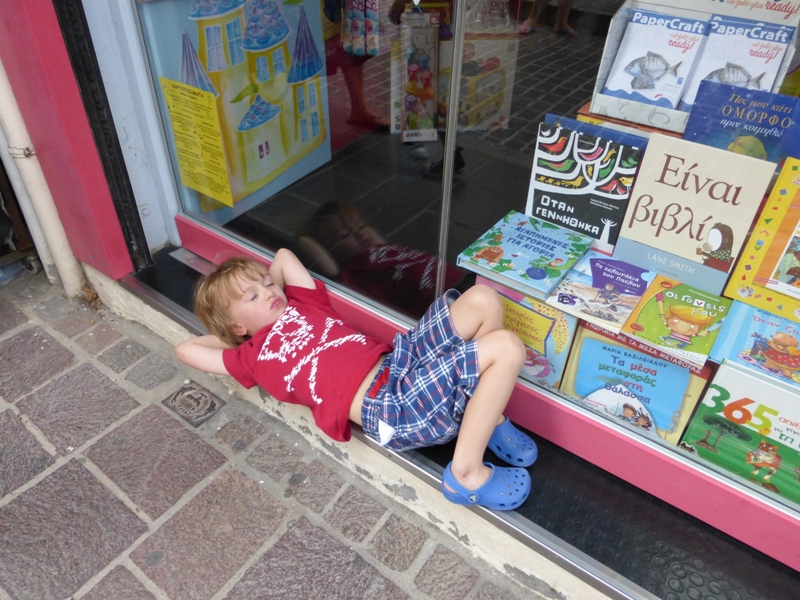 But Harry didn't last long. Practicing now for a life sleeping in doorways...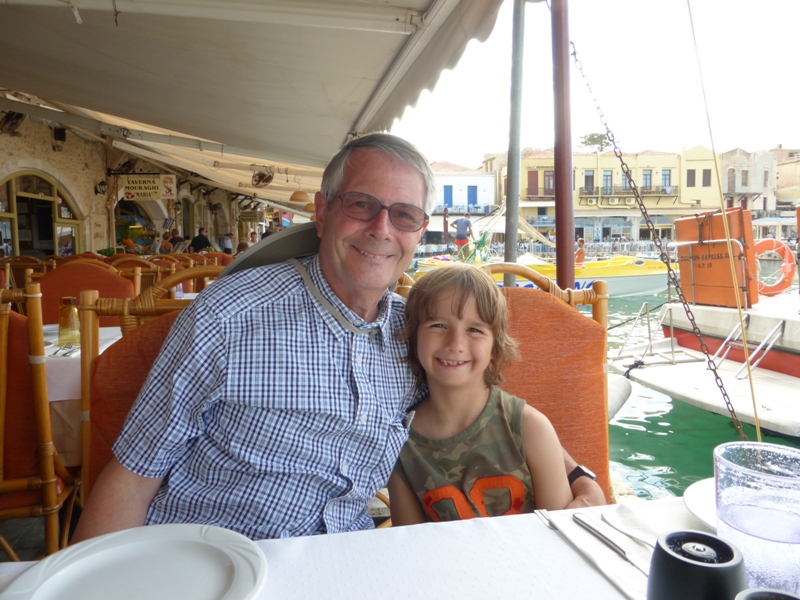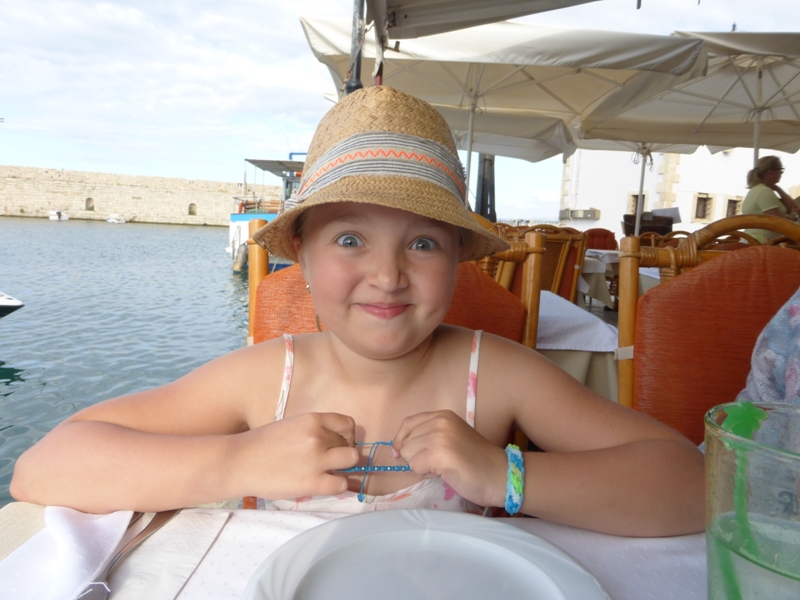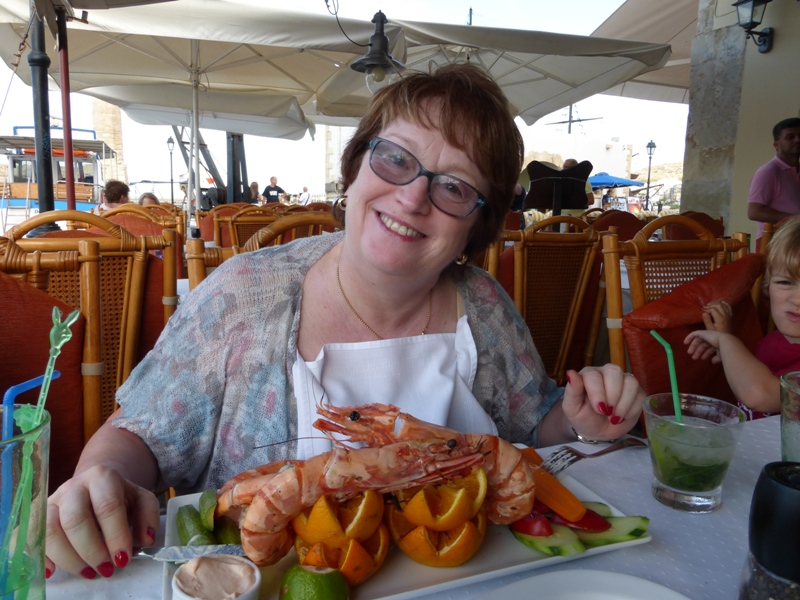 Dinner on the harbourside in Rethymnon

Lovely panorama of Rethymnon with the Seabourne cruise ship in the harbour.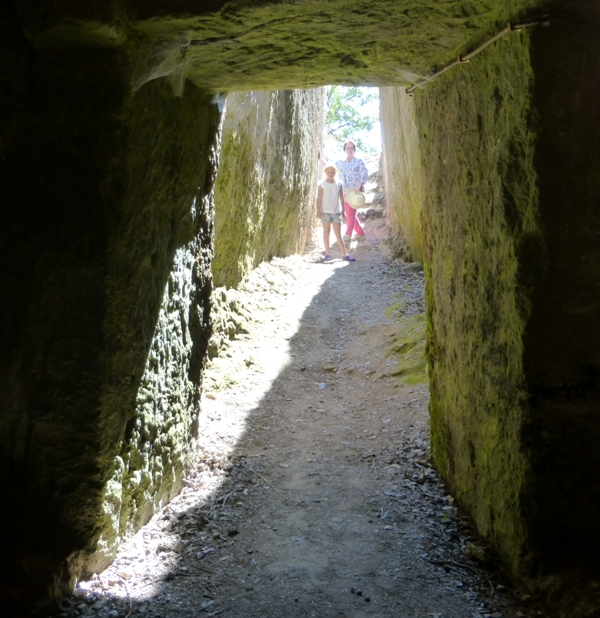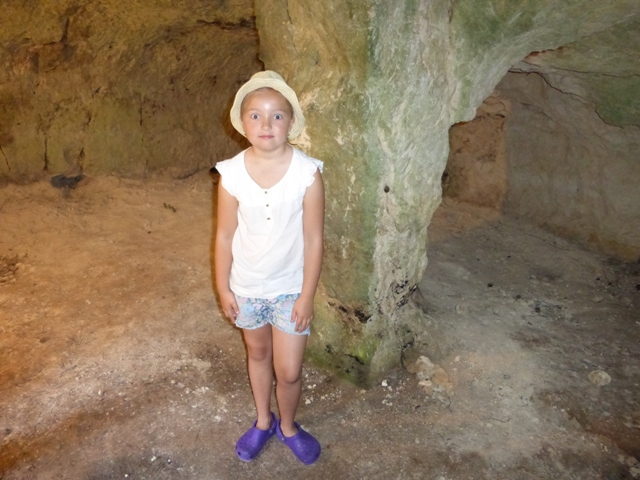 At the Minoan Necropolis at Armeni. Dating back to 1300BC.