22nd Feb 14 -Walk Middle Beach to Swanage via Old Harry
Lovely sunny Saturday. Started at the NT Car Park at Middle Beach/Studland and walked via Old Harry To Swanage and Peveril Point. Got taxi back.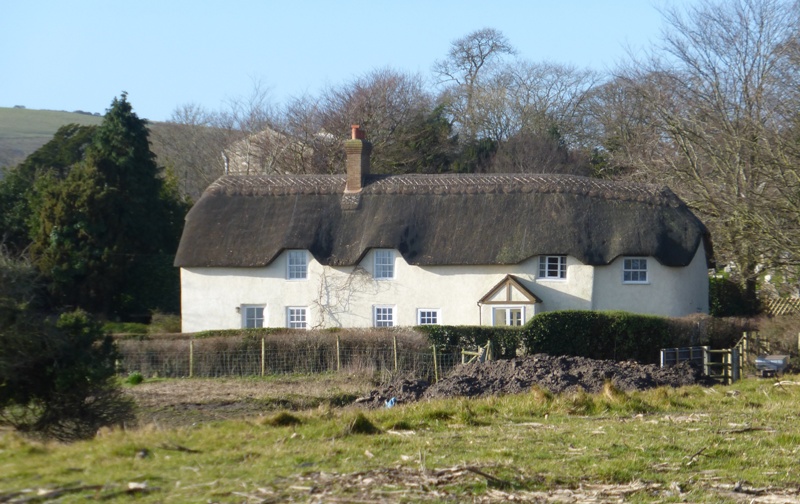 Typical Dorset cottage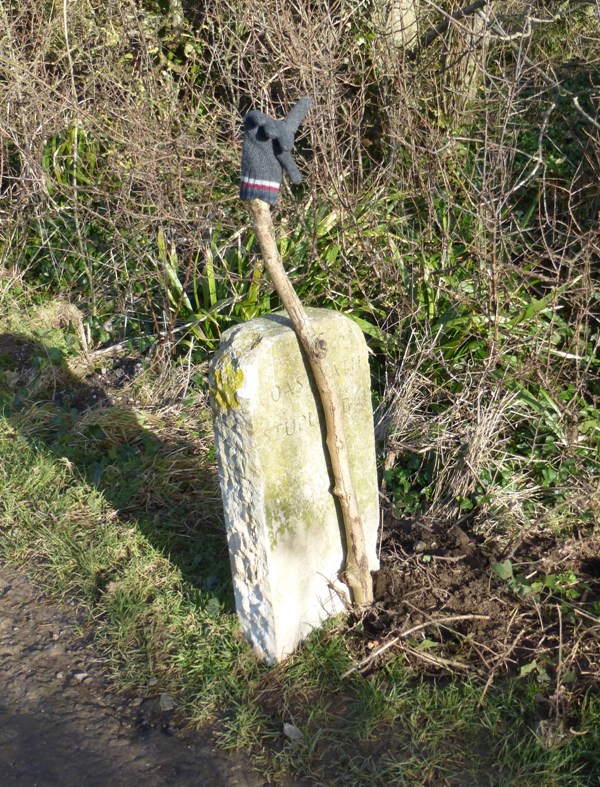 Wonder where this was suggesting I go?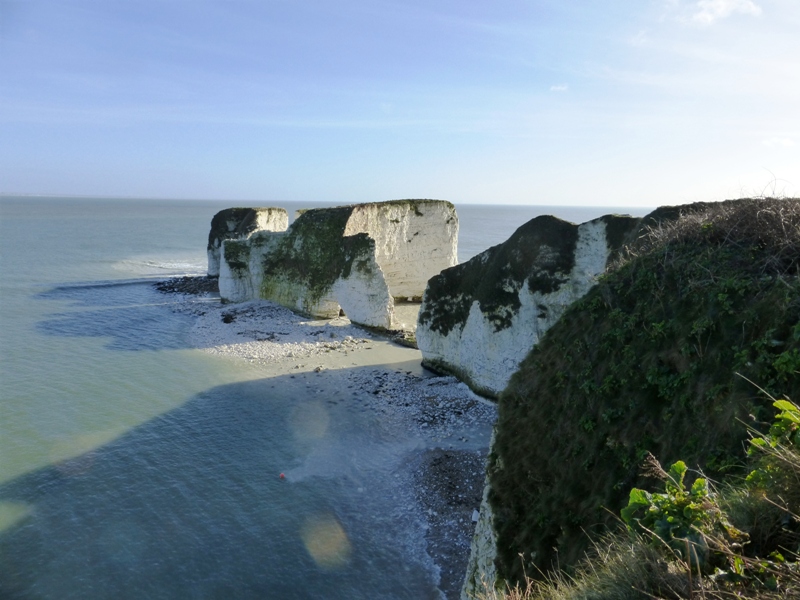 Old Harry. Sea white with the chalk. At first we couldn't detect any damage from the recent storms but...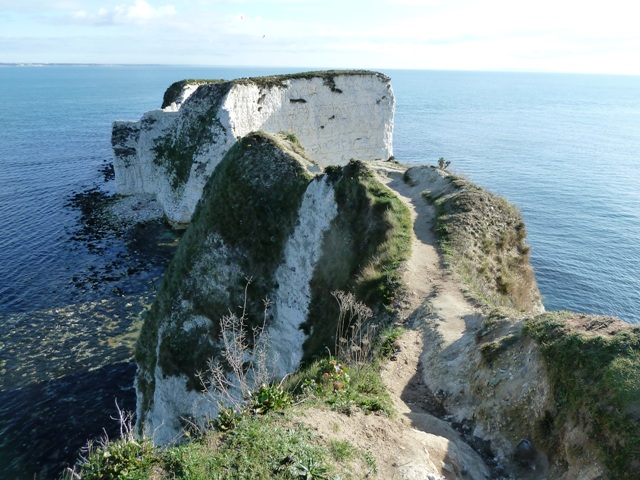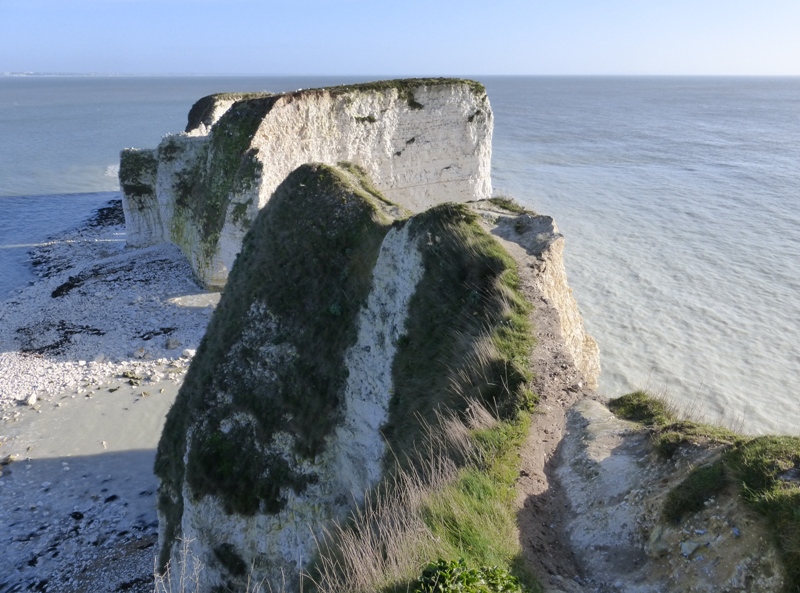 Just compare these two picture. The top one taken in March 12 and the second one now. You will see a whole section to the right of the narrow path has fallen into the sea. Even more dangerous now!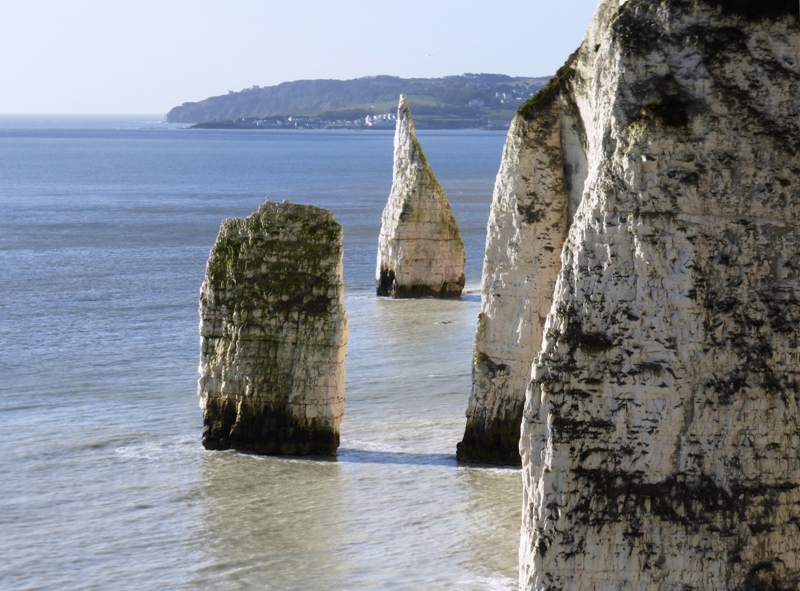 Old Harry's wife is still there.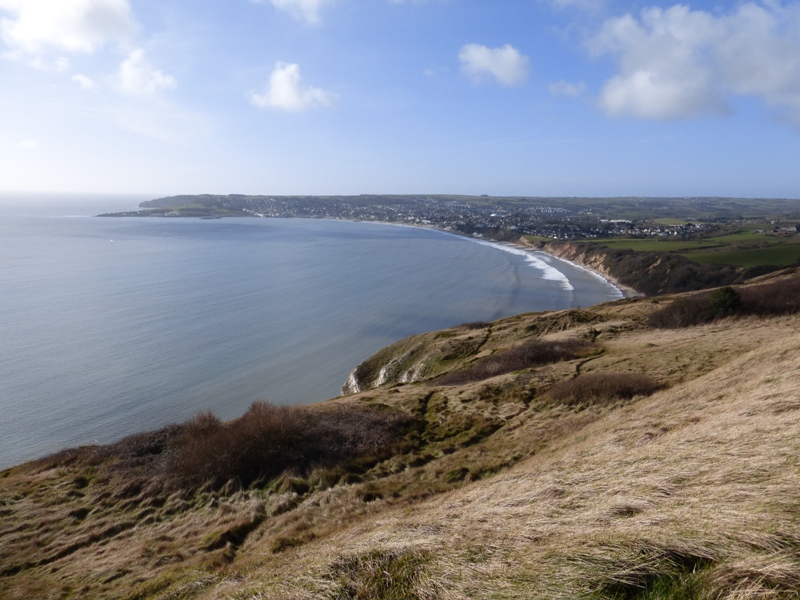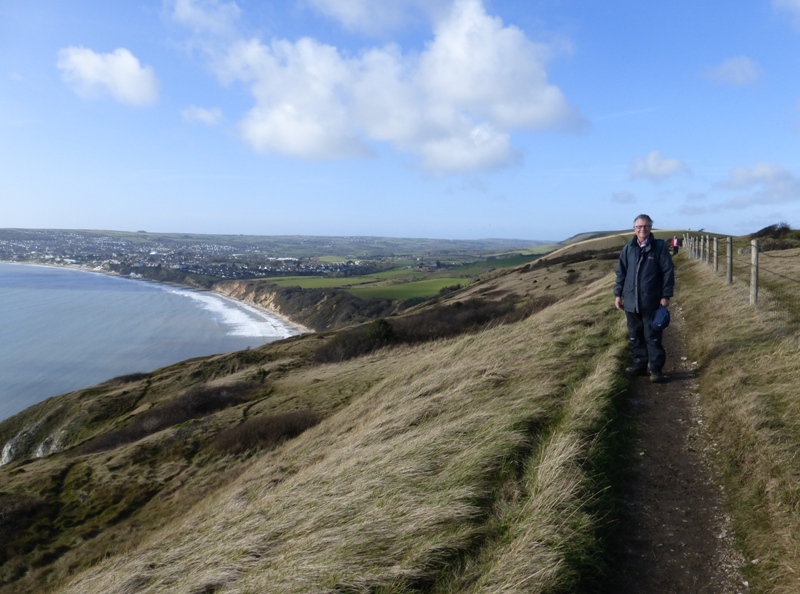 That fabulous view of Swanage Bay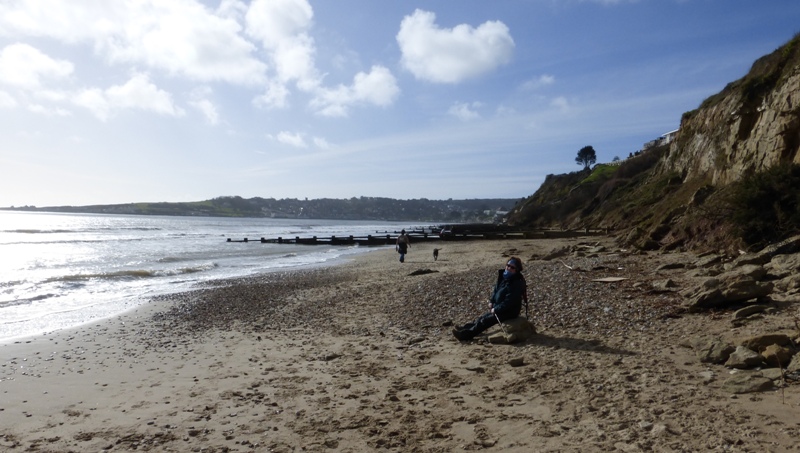 Walking along Swanage Beach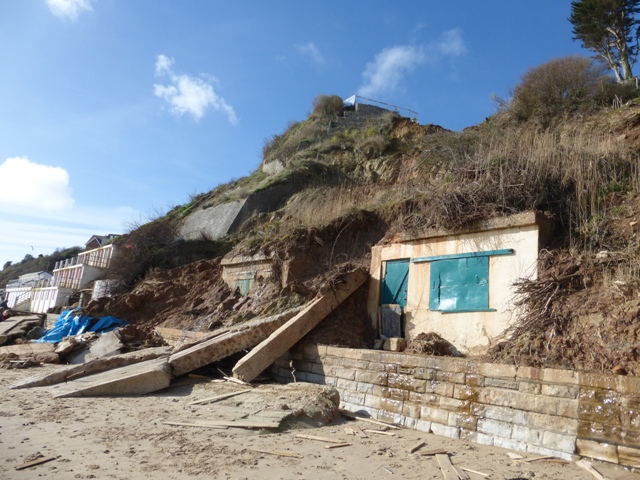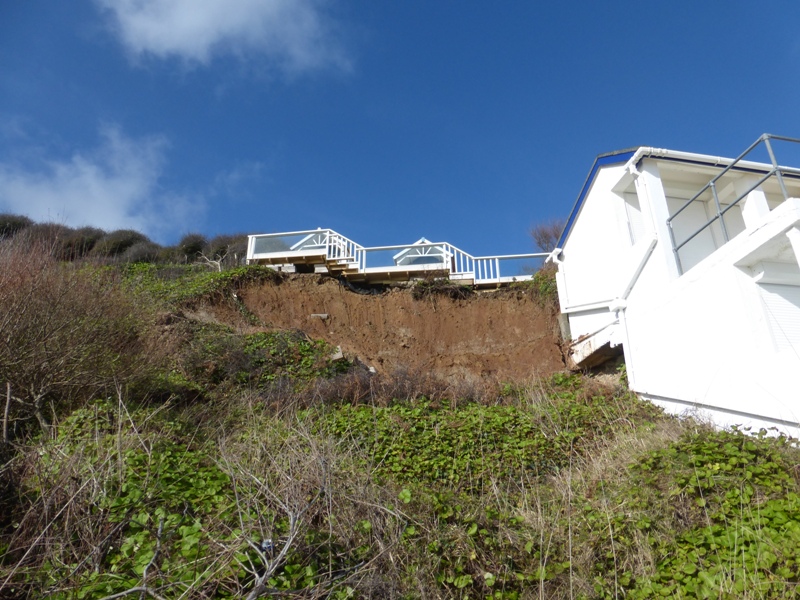 Lots of damage done by the recent cliff falls. Beach strewn with debris from broken beach huts. I don't think these almost brand new beach houses have long....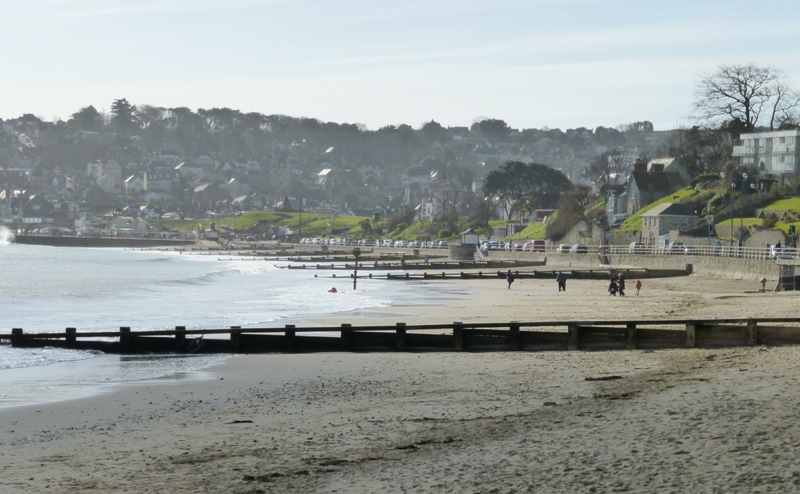 Swanage main beach in the sun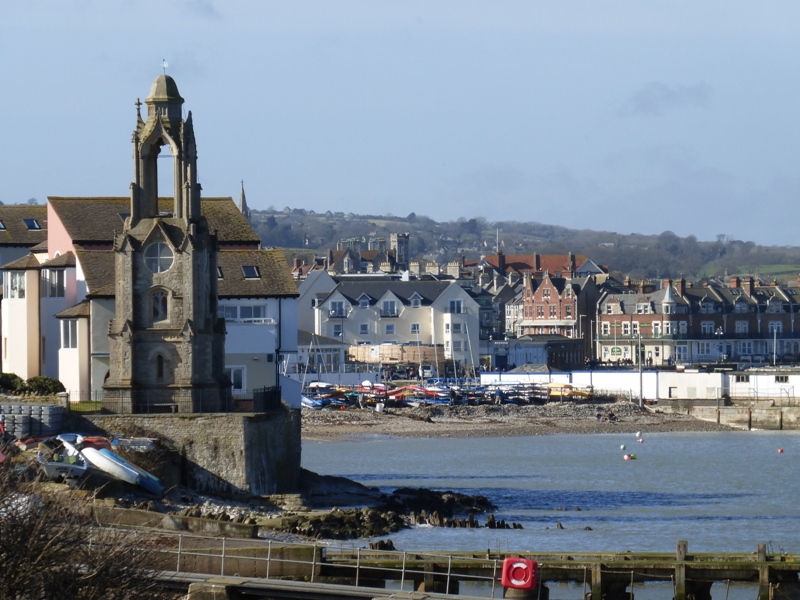 Wellington Clock Tower with Swanage beyond. The tower used to stand at the the southern end of London Bridge but was moved to Swanage in 1867. The clock never arrived!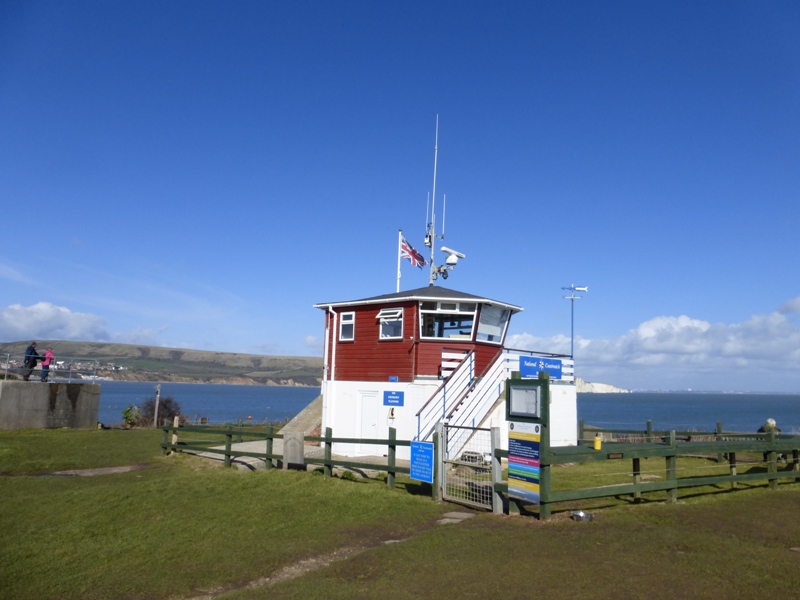 Peverill Point and its Coastguard Station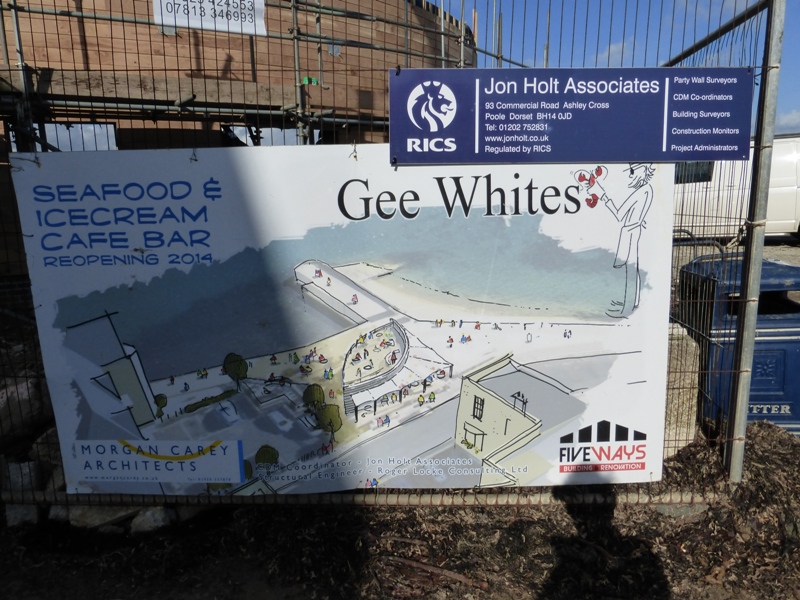 Our favourite seafood hut - Gee Whites - has been demolished and a new one is being built. Looks very stylish. Hope the oysters are as good!