7th Feb 14 -Garden Today and a recap of the tree incidents Oct 13 - Jan 14
Let's start with a recap of the 'three tree incidents'. Then a more normal 'Garden Today'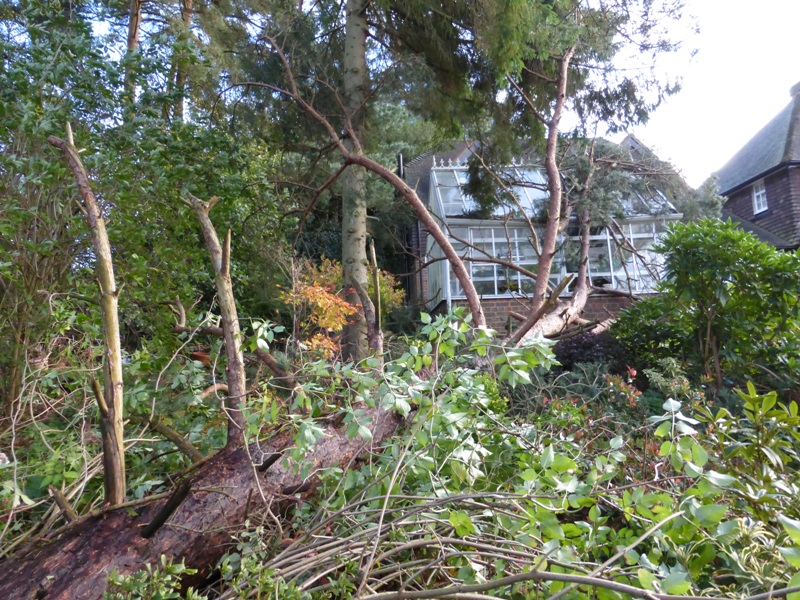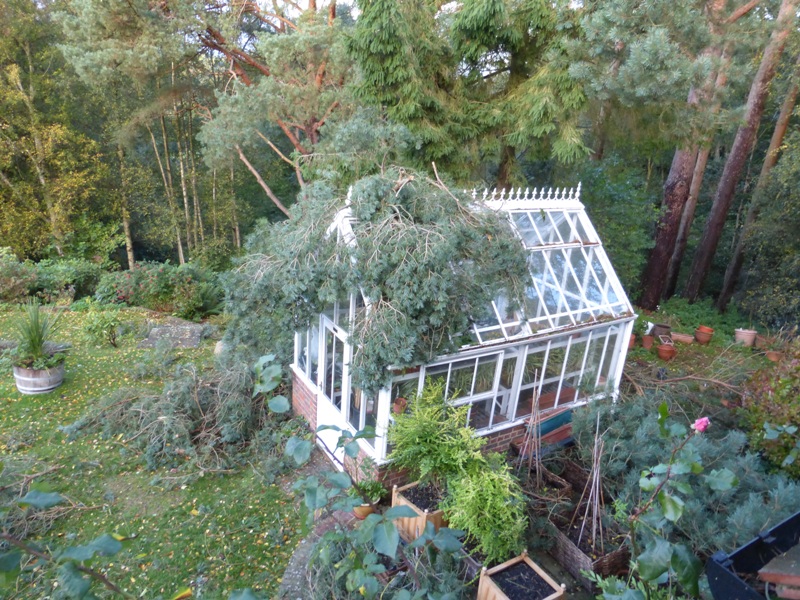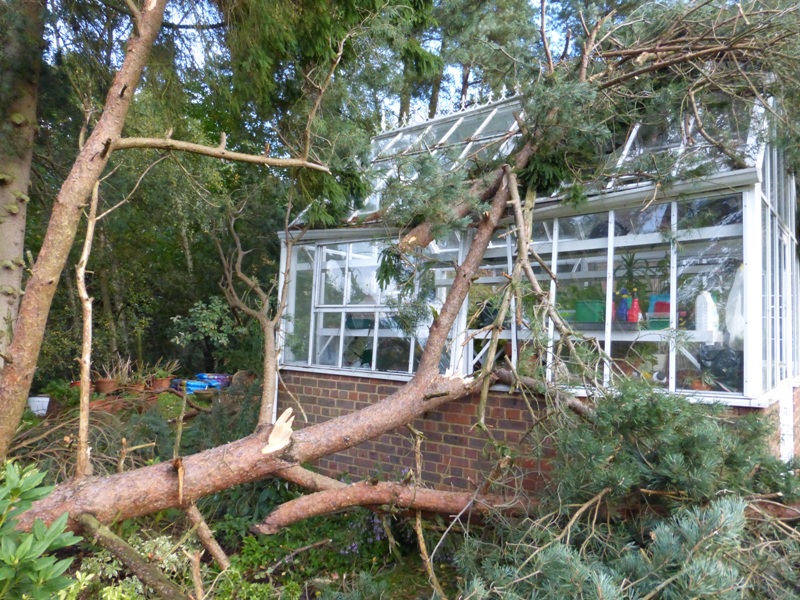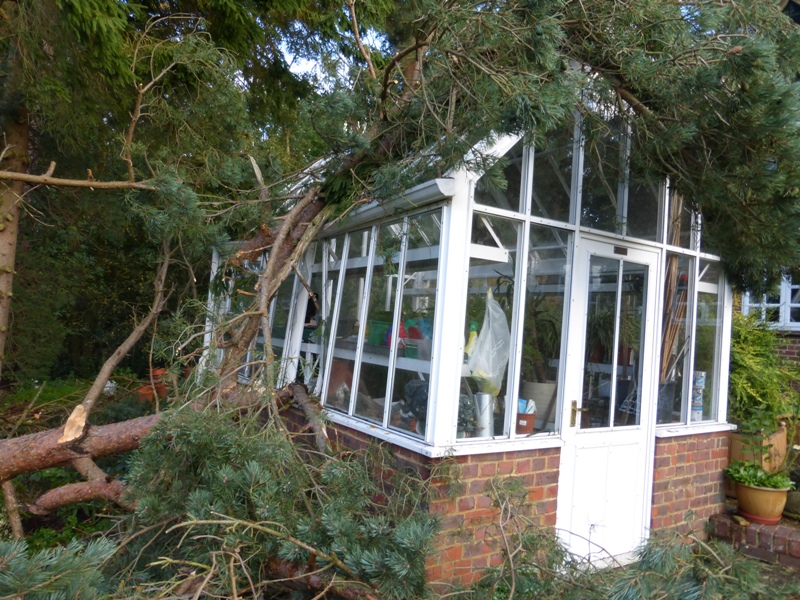 The first storm to hit was St Jude on 28th Oct 13. £16000 damage to my glasshouse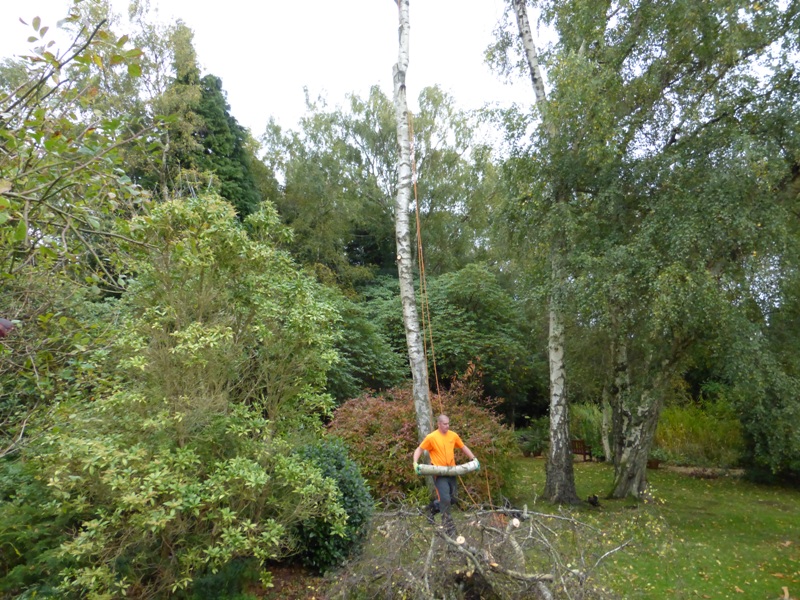 Before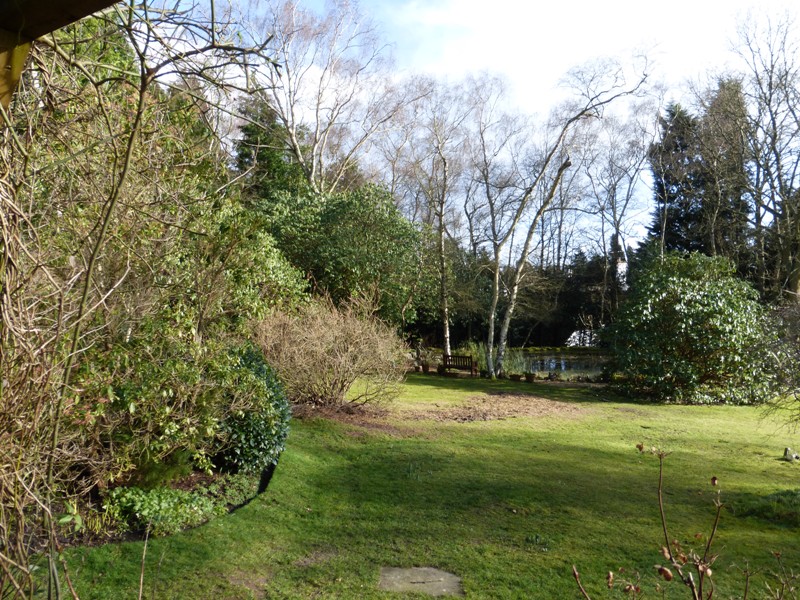 After - THE GAP! I am thinking of planting a Red Oak here.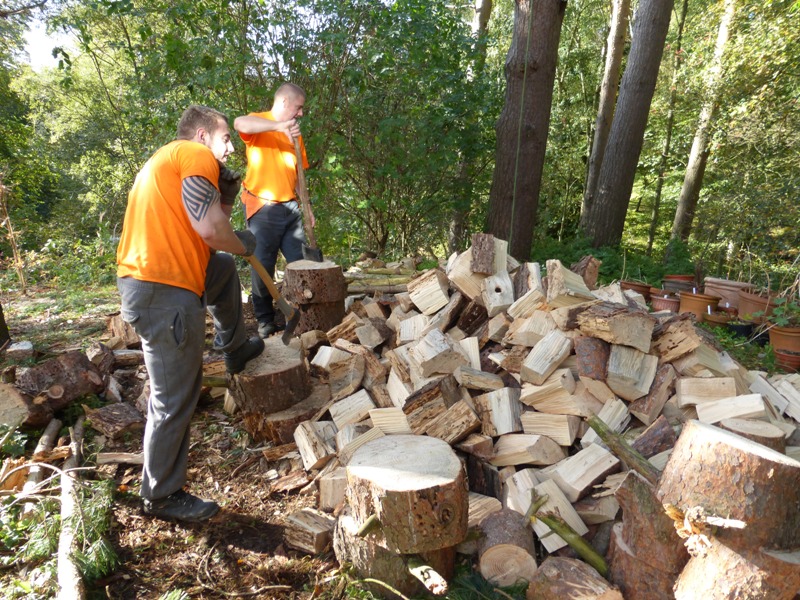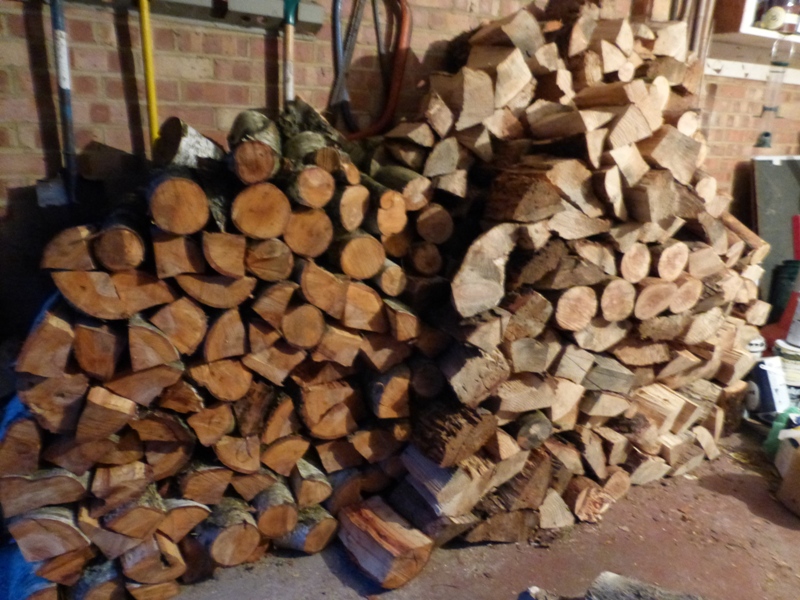 At least we have enough logs for many years.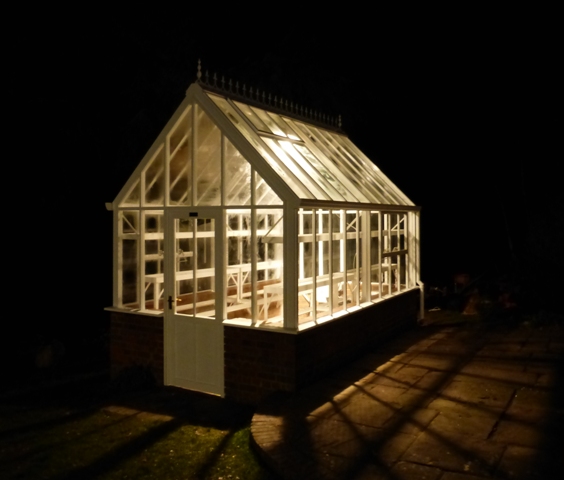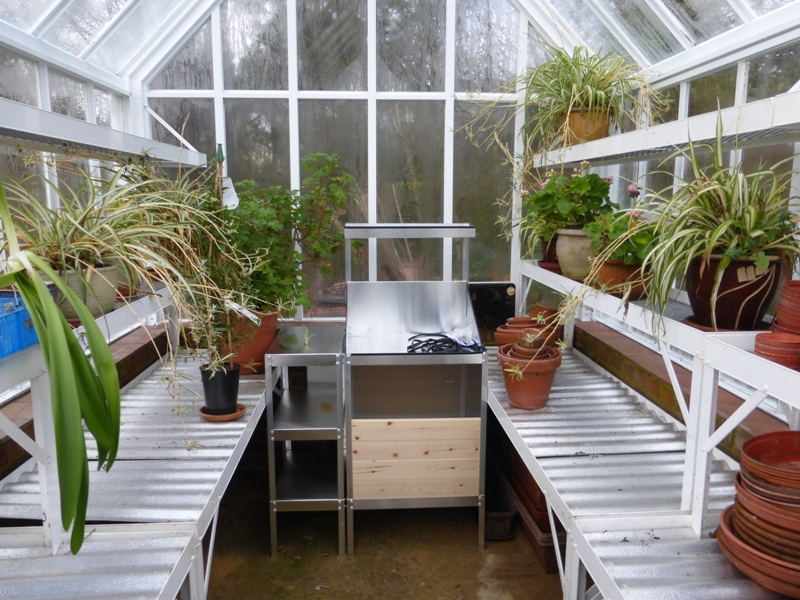 Anyway, got the Hartley Botanical glasshouse replaced and bought new potting bench.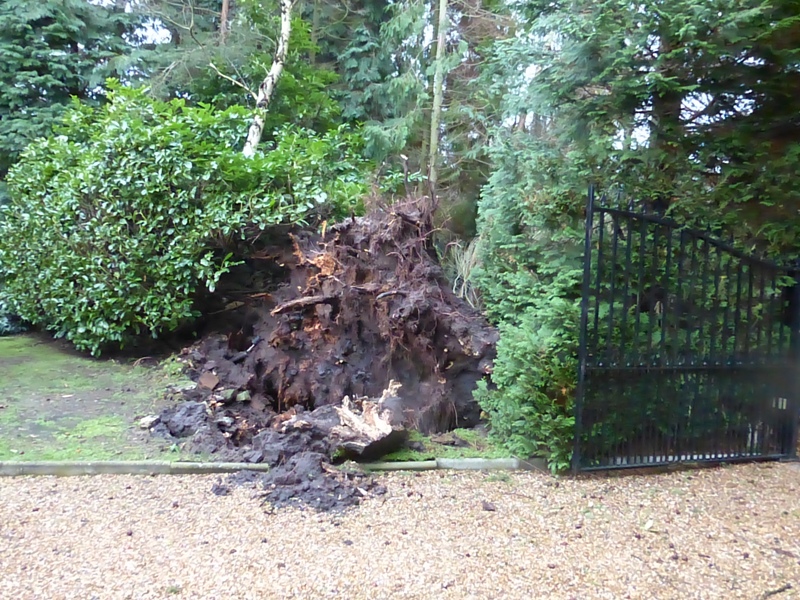 Then on Christmas Eve we awoke to our neighbours telling us that a tree from our garden had crashed across our lane.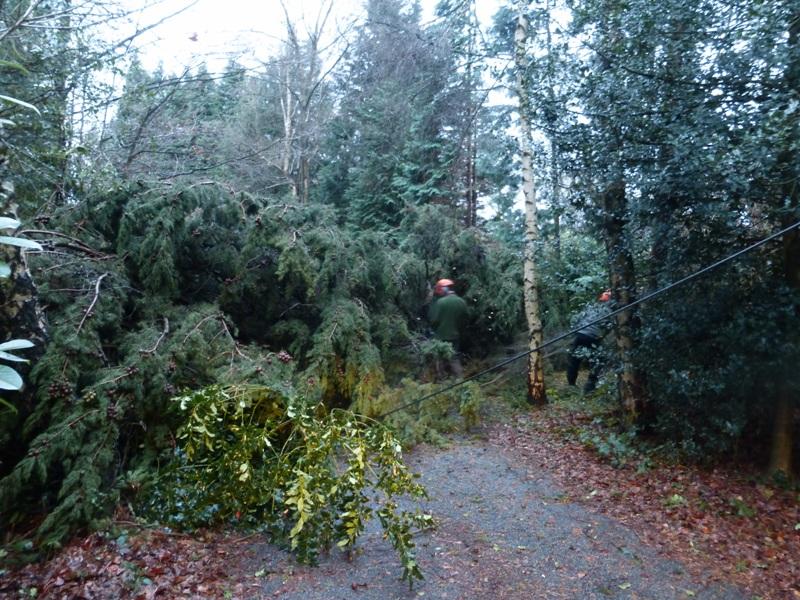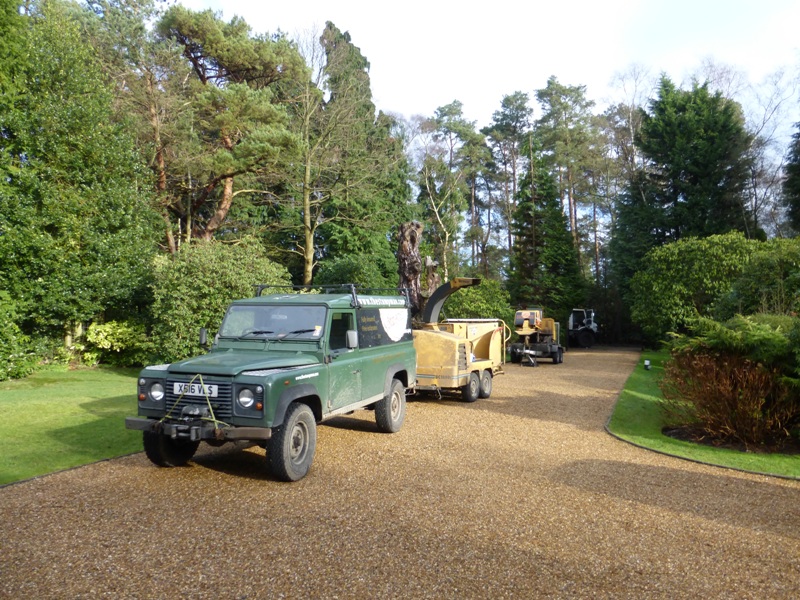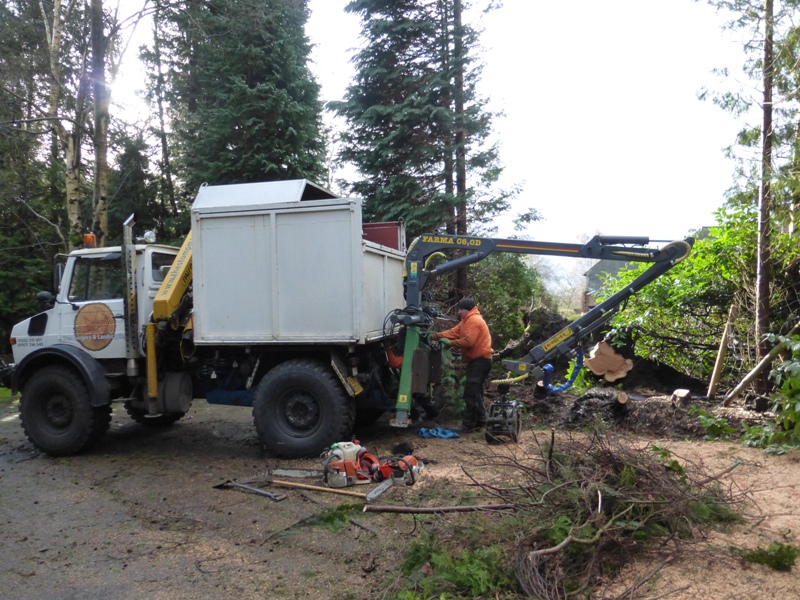 Simon 'The Stumpman' came again to clear. He does have some serious gear (Boy's Toys)
Then, on 26th Jan 14, yet another storm. A large silver birch was down by the belvedere and several of the other birches on the side lawn were leaning at crazy angles and had to be removed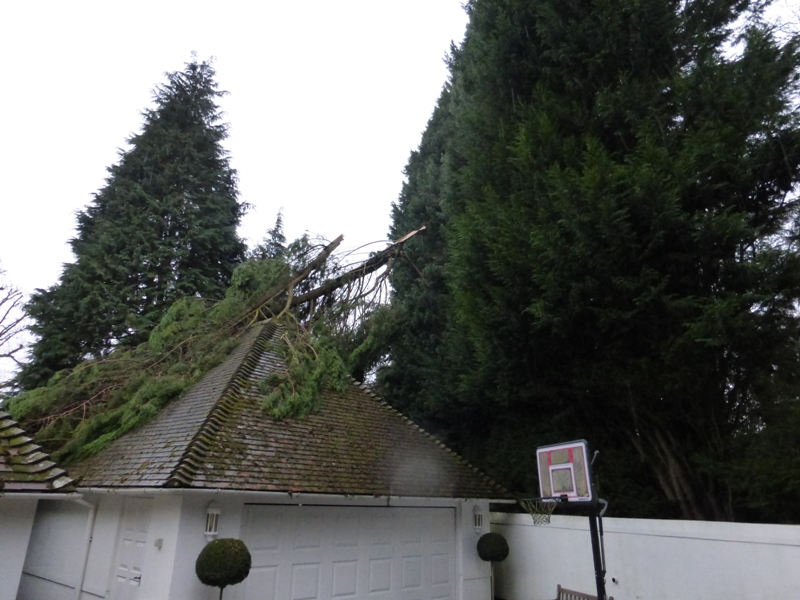 But our neighbours had a tree across their garage. Fortunately not one of ours.
GARDEN TODAY -7th Feb 14
The calm before/between the storms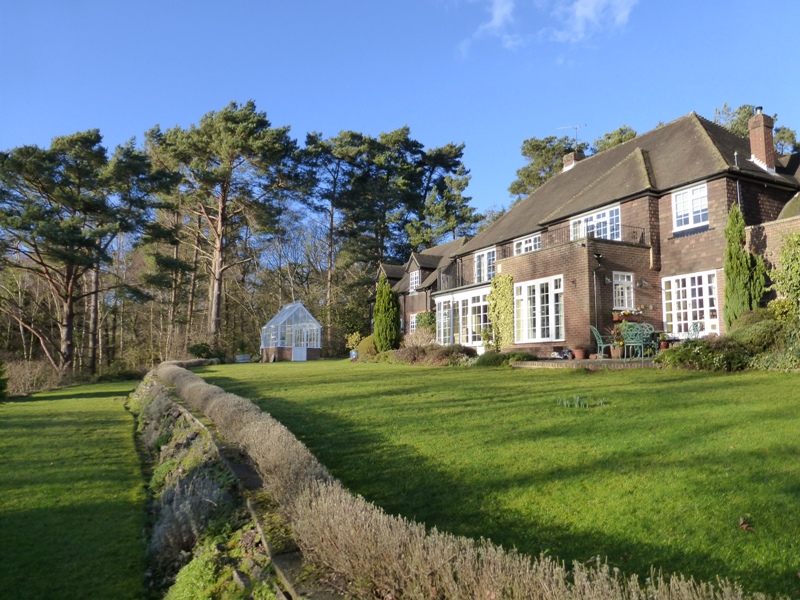 Back of house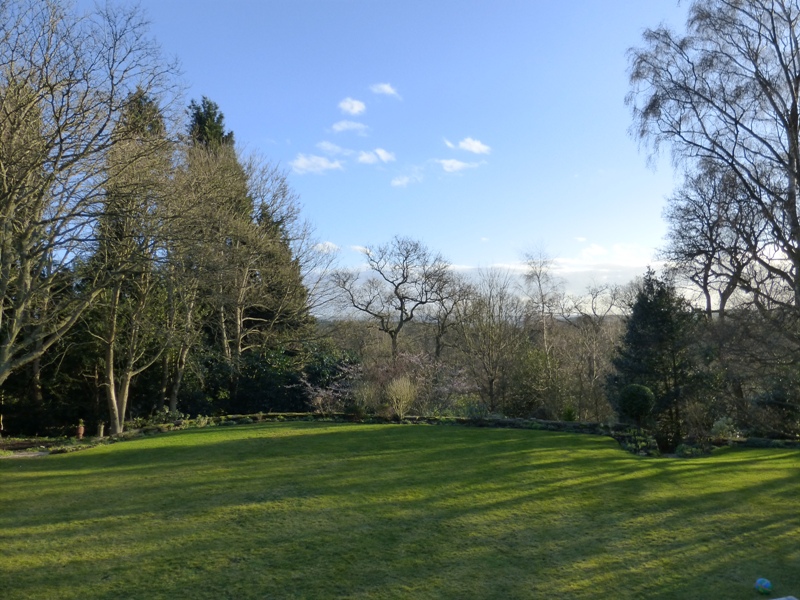 Back lawn and view

The panoramic view from the house over the River Wey and the Water Meadows. More Lake Wey at the moment. But this is what flood plains are meant t look like!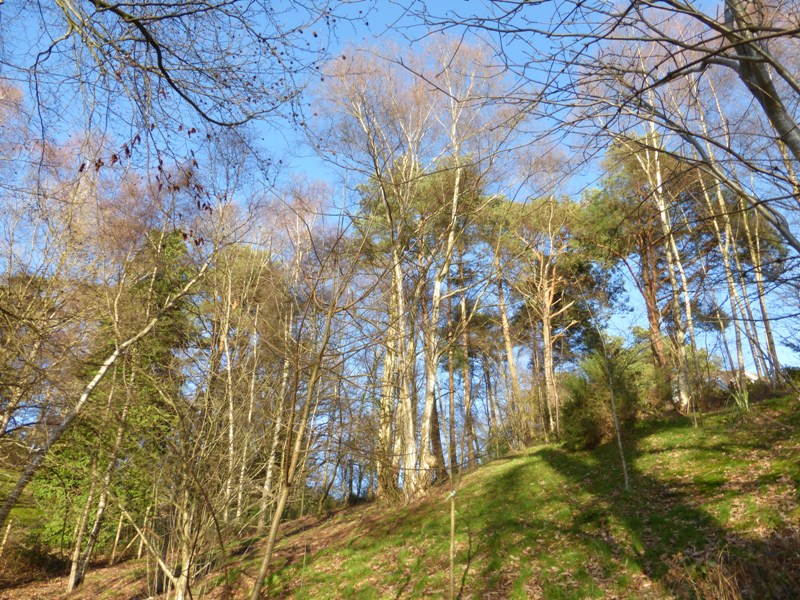 One of the slopes with a rare blue sky.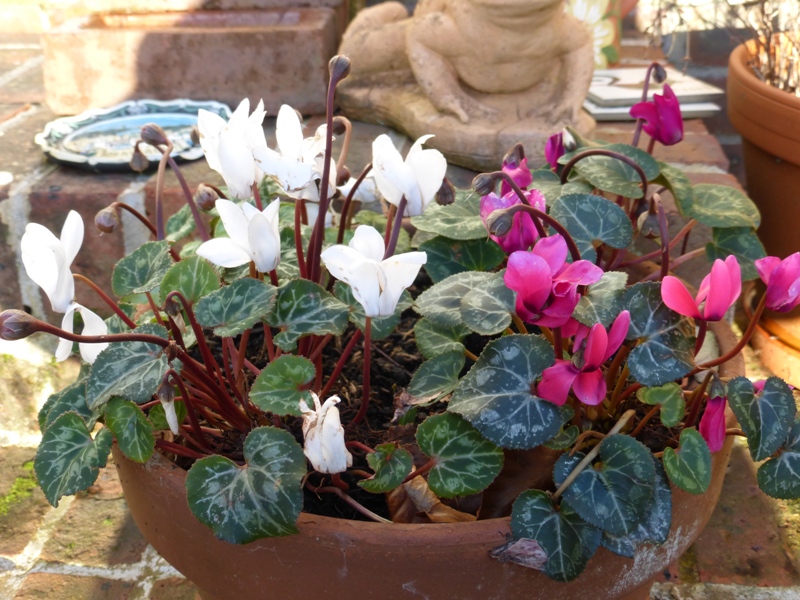 Amazed that the cyclamens are still out. In 'normal' years they had been killed by the frost by now.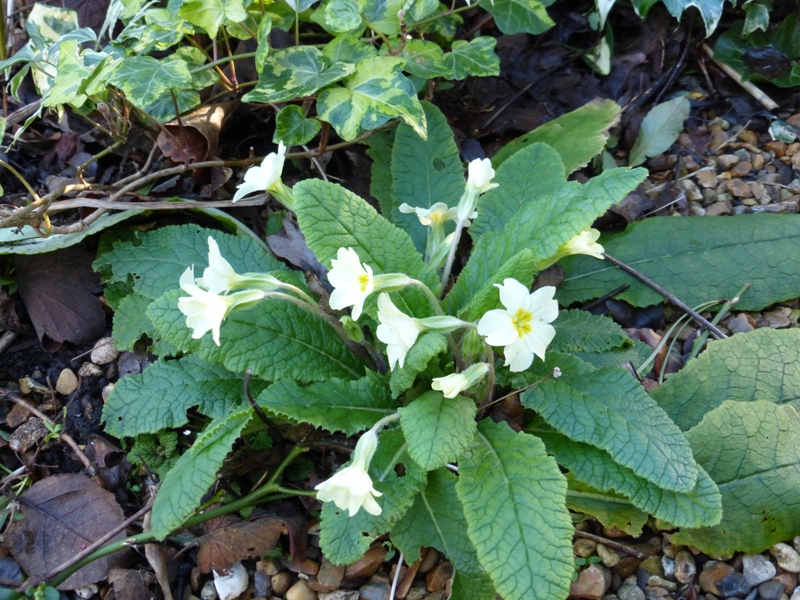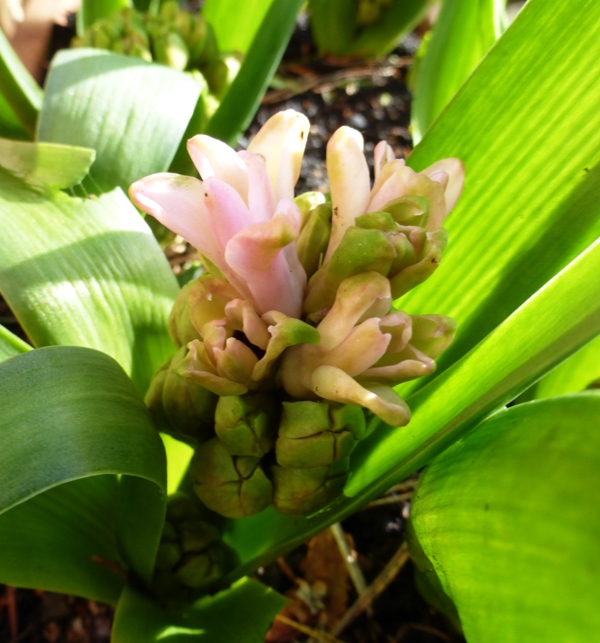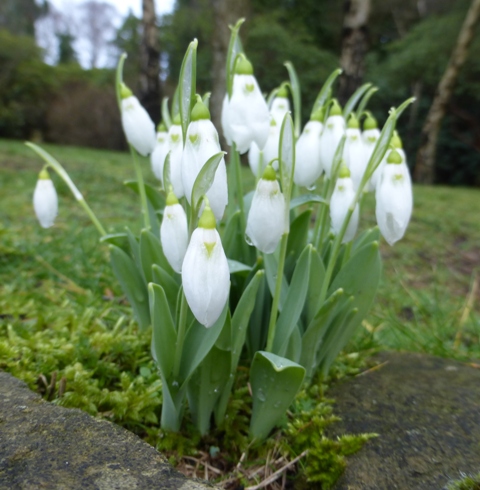 Primroses, hyacinth and snowdrops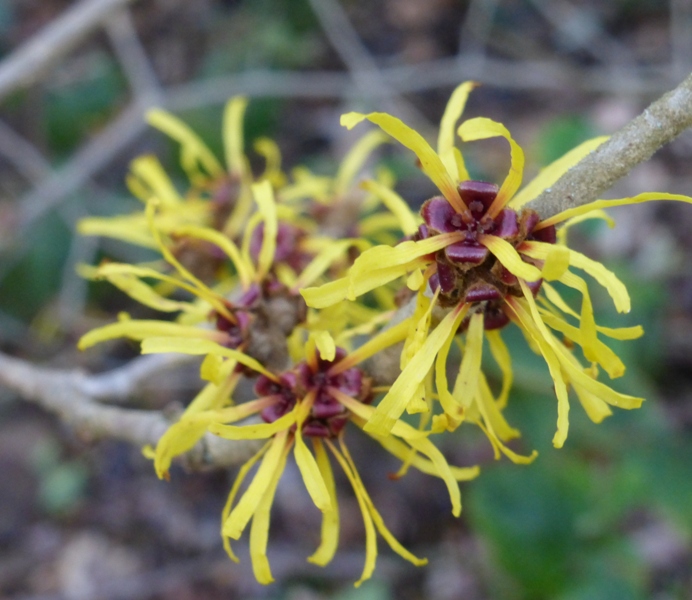 Witch hazels