22nd April 11
Amazingly quick journey on Thursday ahead of good Friday. Picked up Sarah from Oxenholme Station last night. Weather warm and sunny but a rather hazy.
Went on 6.5 miler from Grasmere over Silver Howe with a drink in the Britannia Inn in Elterwater.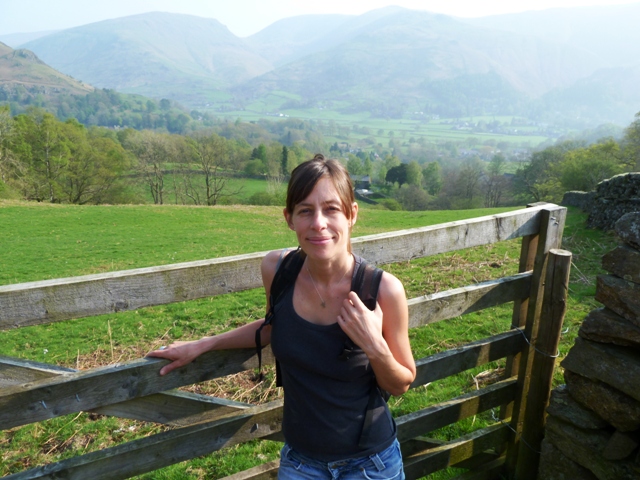 Climbing past Allen Bank on the way up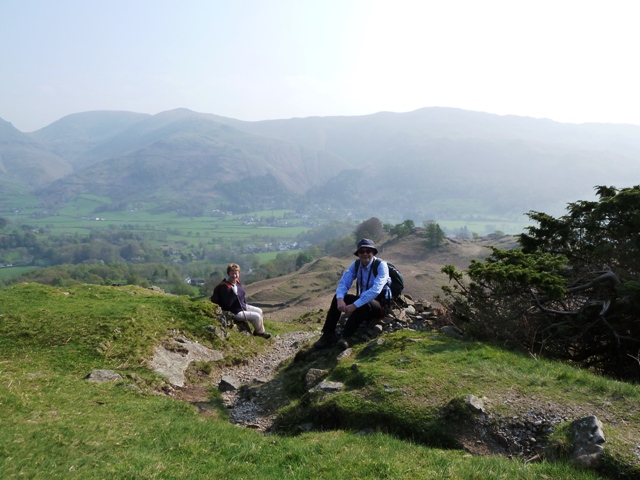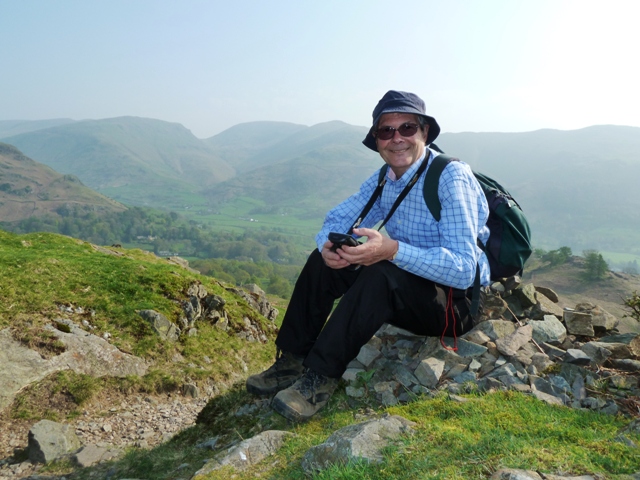 Another stop to check the route. The real problem is that the 'green' path on the OS map doesn't exist anymore!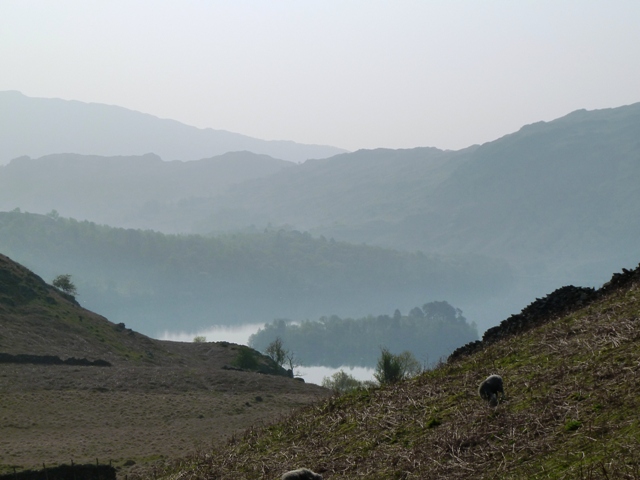 As you can see there was a lot of haze which rather ruined many of the pictures. This one over Grasmere.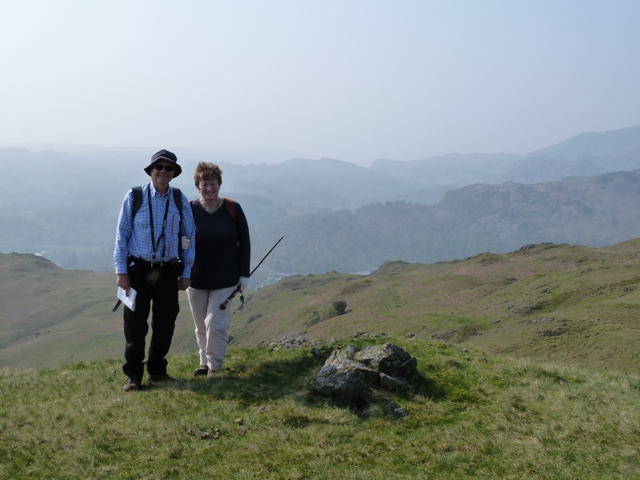 On the ridge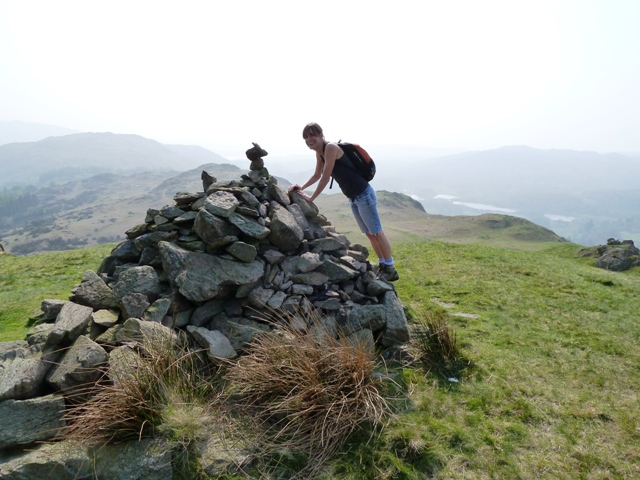 Sarah adds a stone to the cairn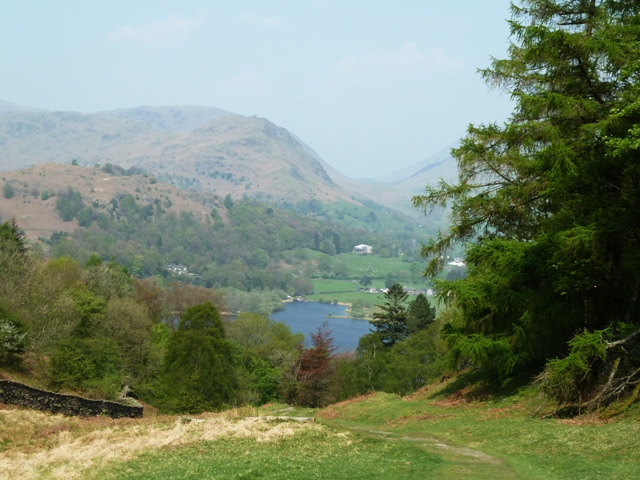 Just about to enter Hammerscar Plantation on the way back with its glimpse of Grasmere...