Richard's 60th Birthday Bash - 3rd Feb 07
Part Three (of Three)
Entertainment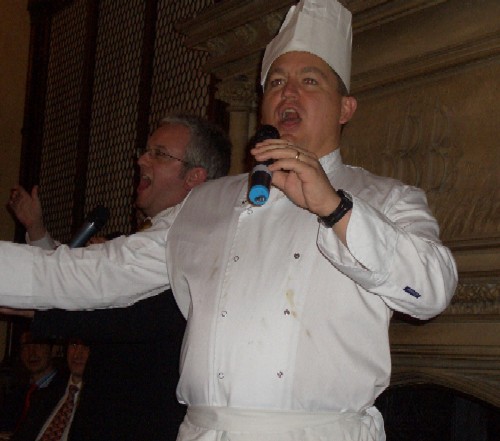 The Three Waiters (www.thethreewaiters.com) - or in this case the Singing Chef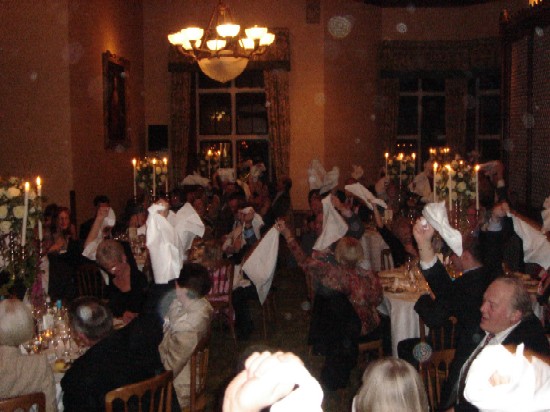 The finale - waving your napkins in the air!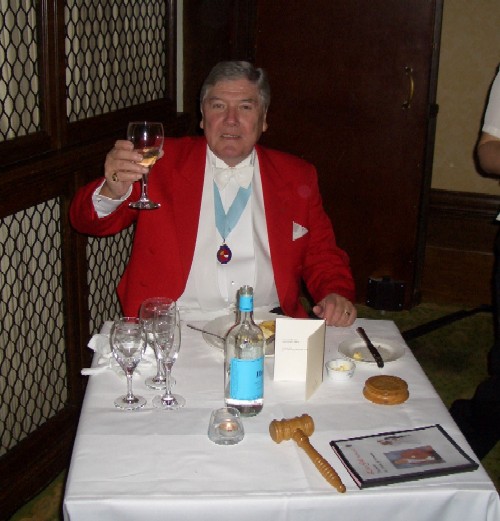 Toast master.
Anthony gave the first speech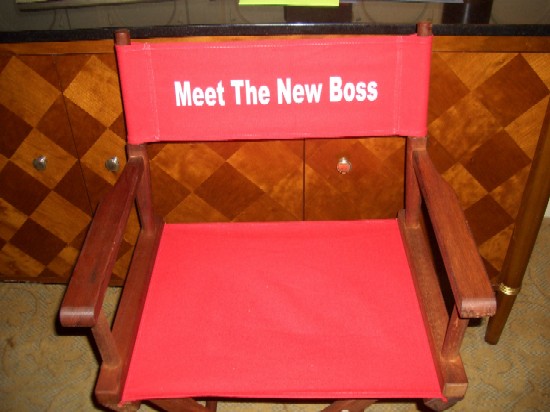 Then Adam and John from the Prince's Trust presented me with "The TLG Chair" (I take on the Chair of the Princes Trust Technology Leadership Group from Apr 07)

Then Elizabeth proposed a toast to the Birthday Boy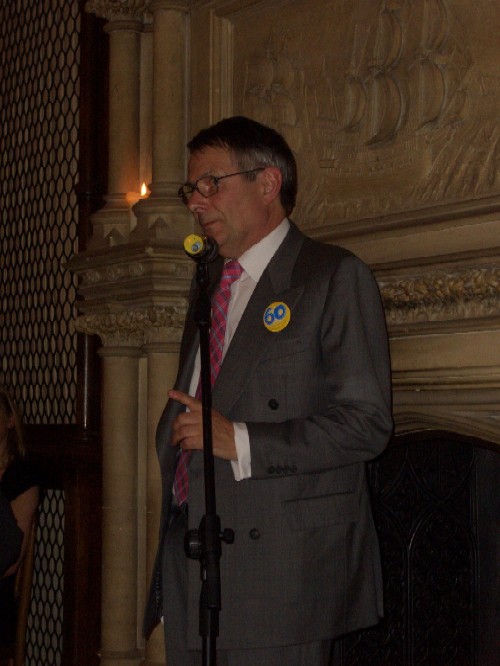 and I responded!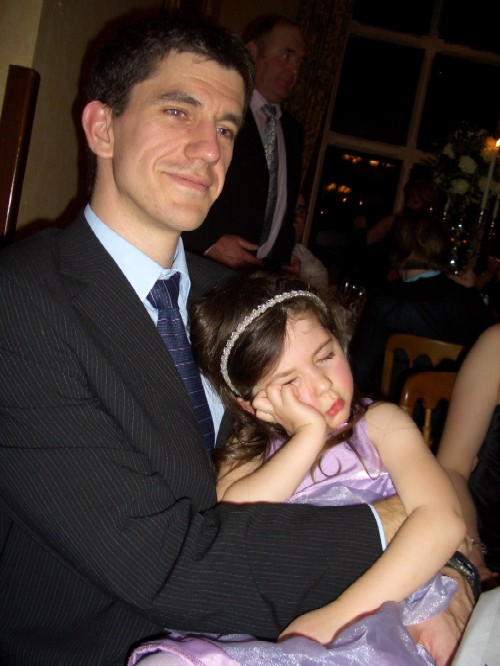 But Emily found it all too boring!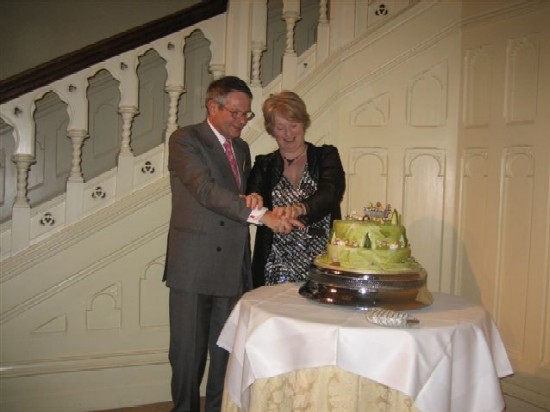 Then we cut the cake (see detail earlier!)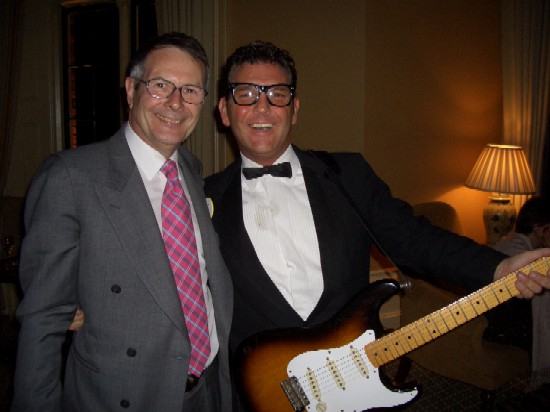 Richard meets his hero - Buddy Holly (Well, Alan Becks really 'cos Buddy died 48 years ago to the day - 3rd Feb 1959)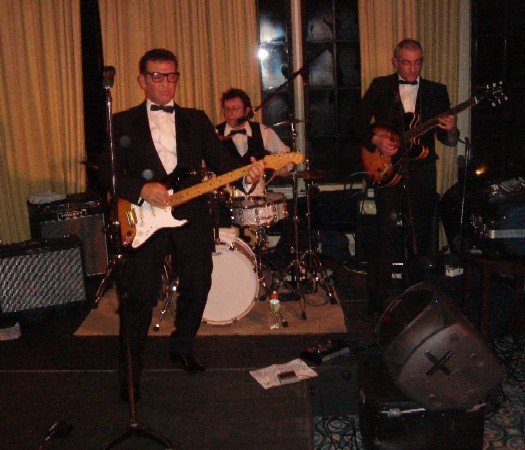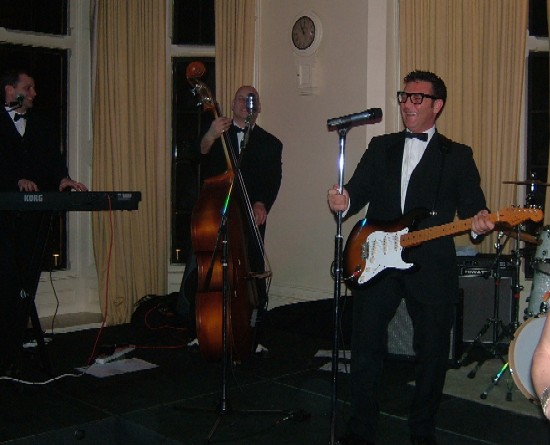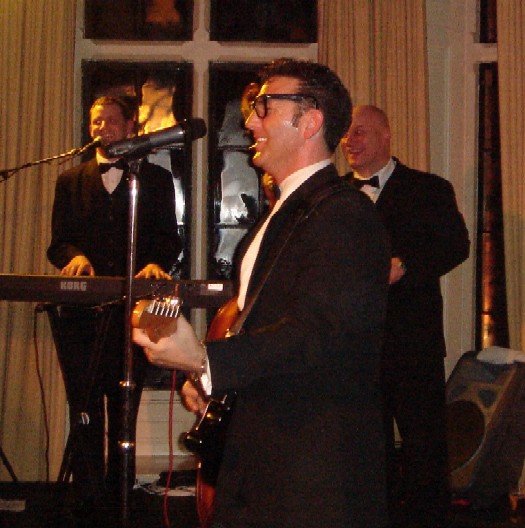 Buddy Holly and the Crick-Hits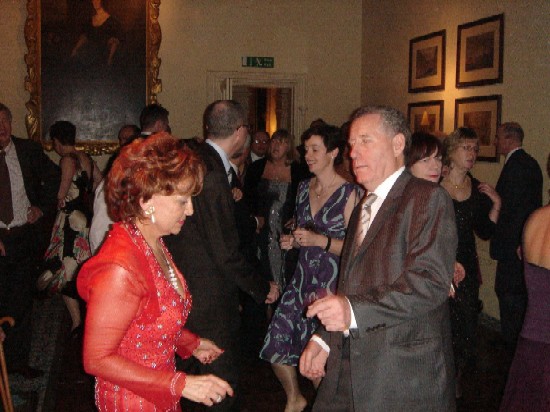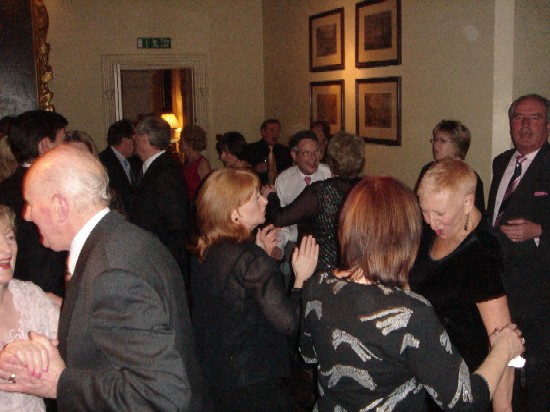 Rave On! Loads of good old Rock 'n Roll!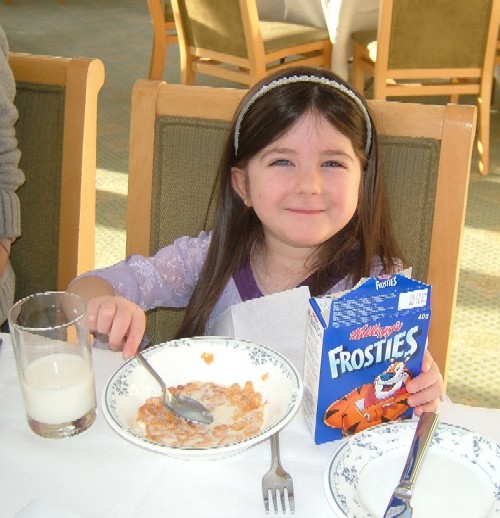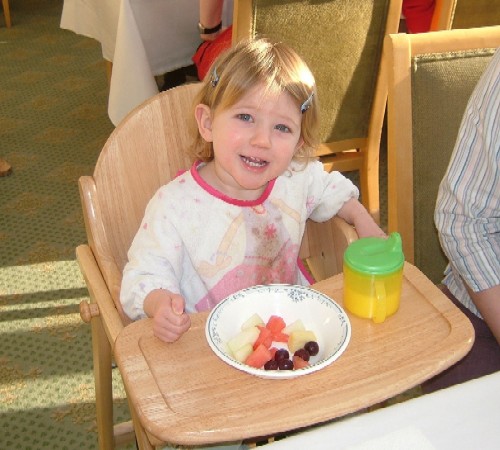 Emily and Katie have breakfast on the morning after