29th Dec 06 - 4th Jan 07
New Year's Eve and other stuff before they went.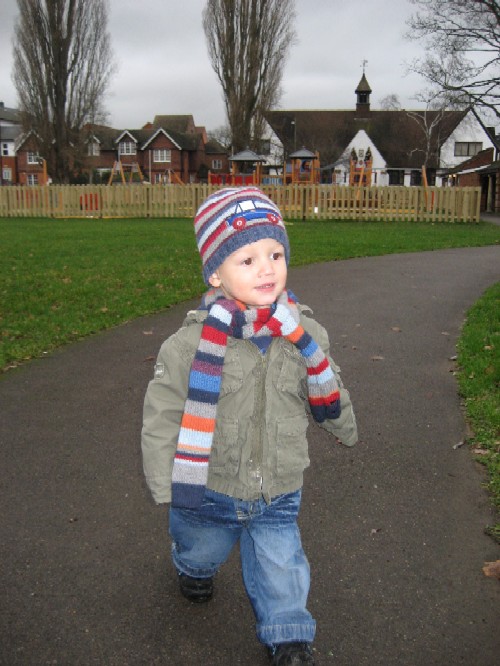 Running to the new Play area in Gostrey Meadows, Farnham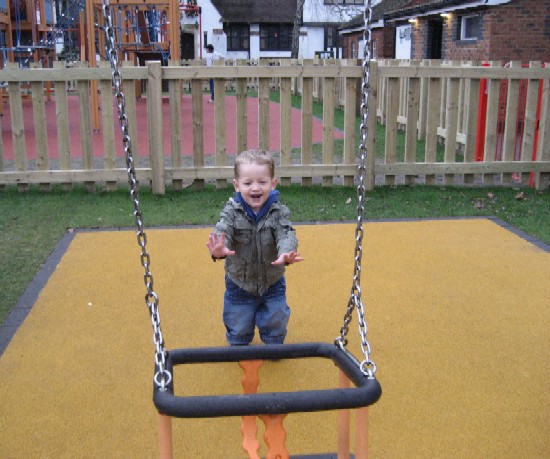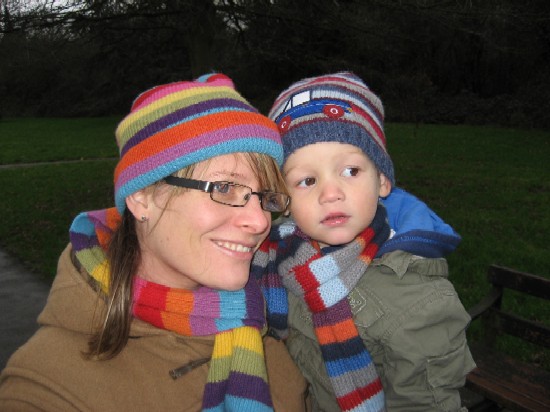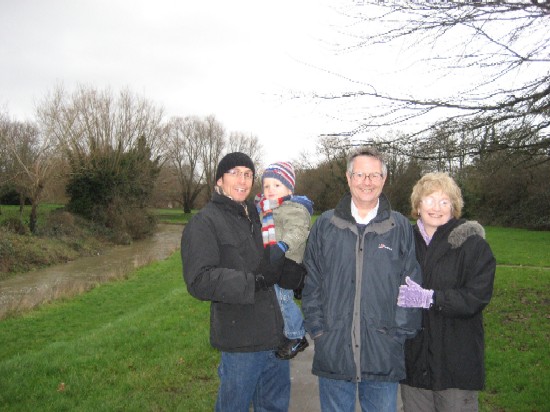 A walk by the River Wey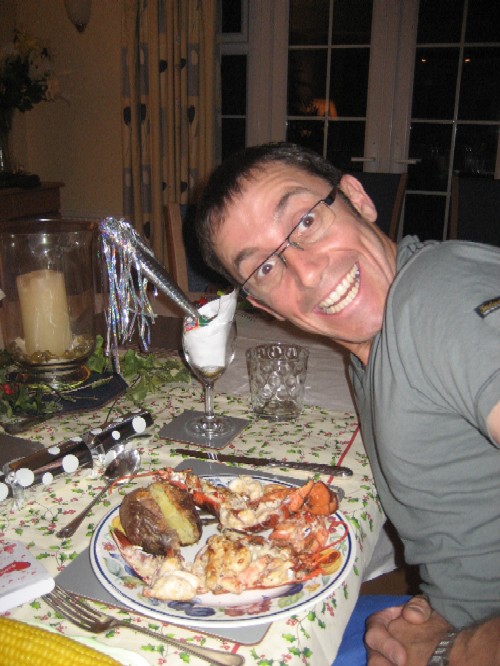 Lobster Thermador for dinner on New Year's Eve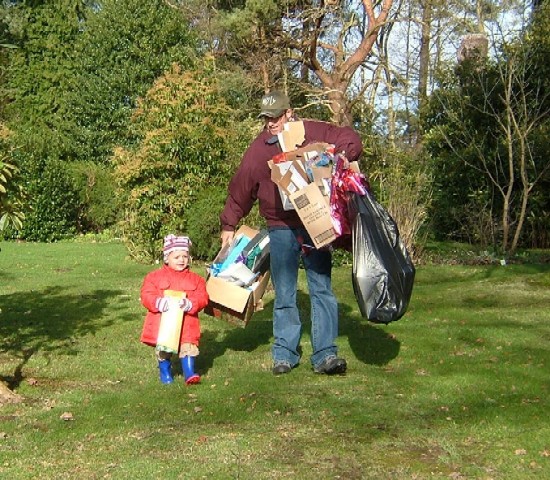 We had accumulated so much rubbish over Xmas so, on 2nd Jan, we decided on a bonfire.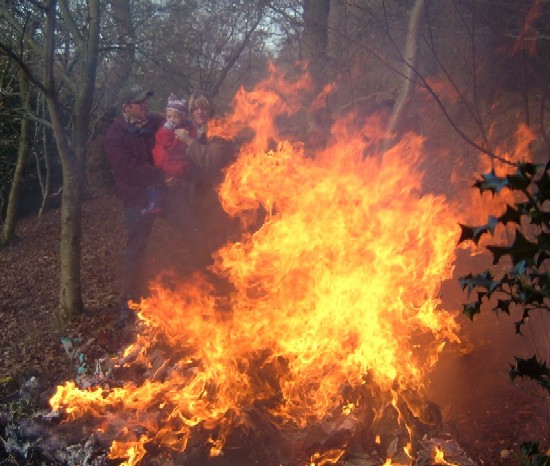 Rather surreal picture!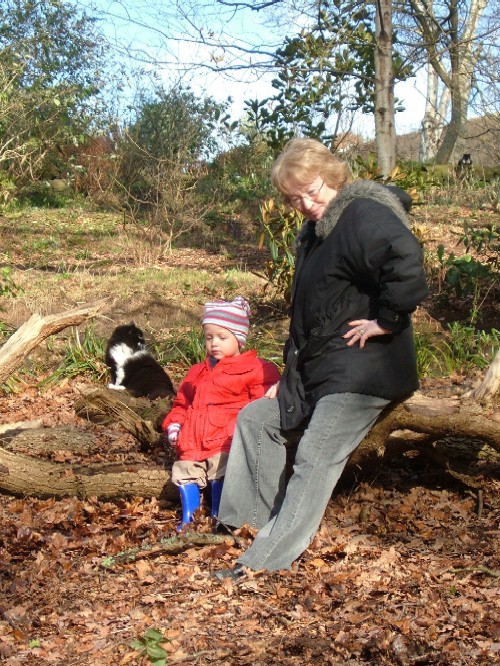 Better to watch the bonfire from afar...joined by Bootsie the Cat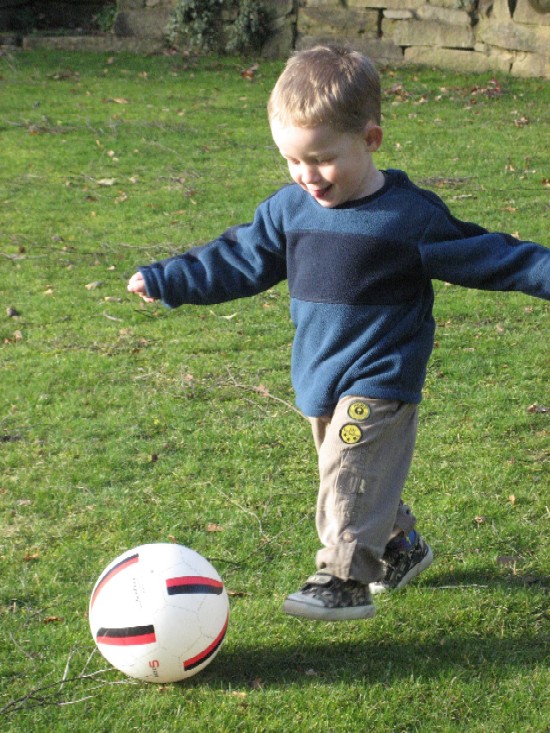 Followed by a game of footie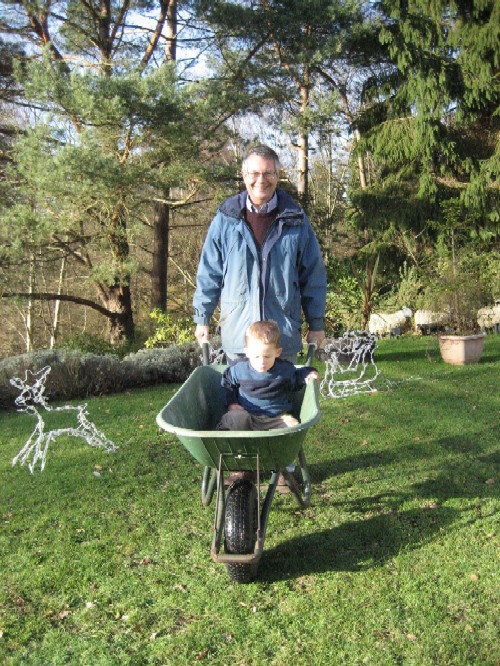 and a ride in Granddad's wheelbarrow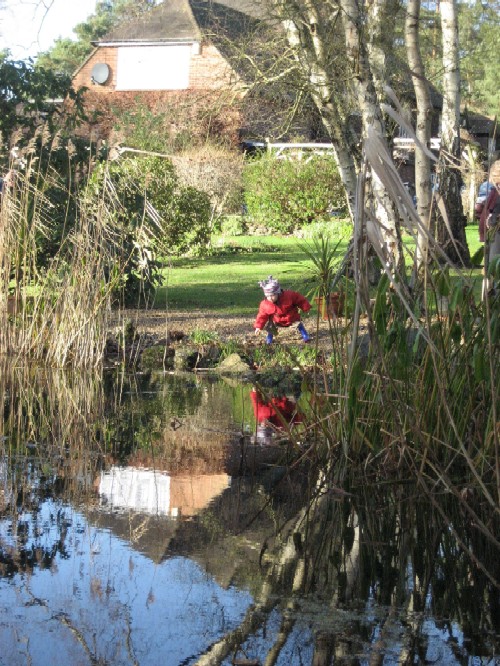 Finished the day off with throwing MORE stones in Granddad's pond. Soon there will be no beach left!!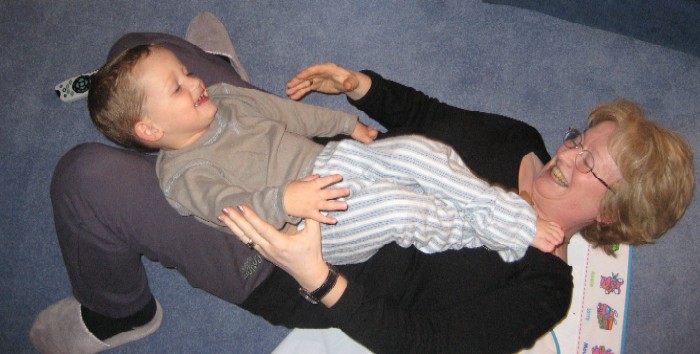 Then another rough and tumble with Elizabeth in his PJs before bed