5th August 07
A visit to the Devlins in Hungerford and Newbury. It was the hottest day of the year...so far.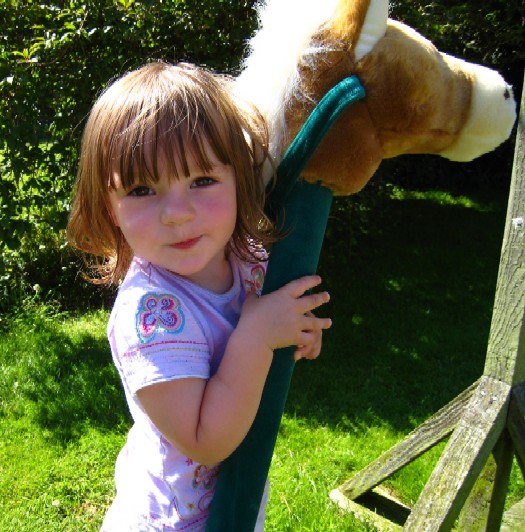 Becky on her horse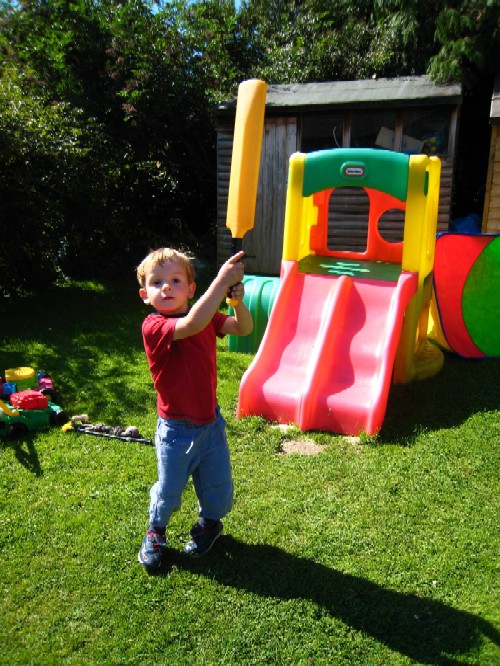 Ben skies it!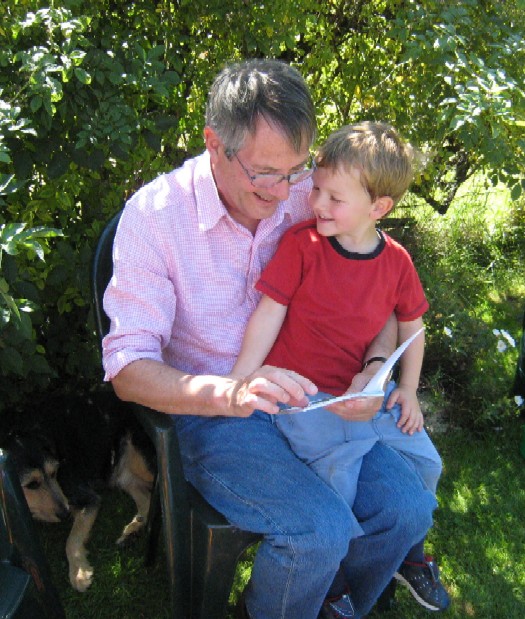 Another Mr Man story for Ben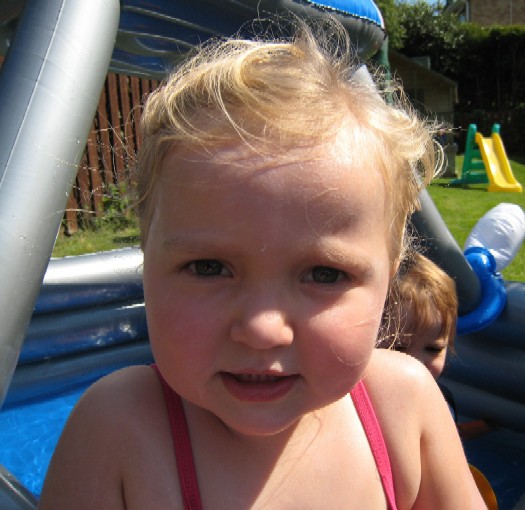 Frankie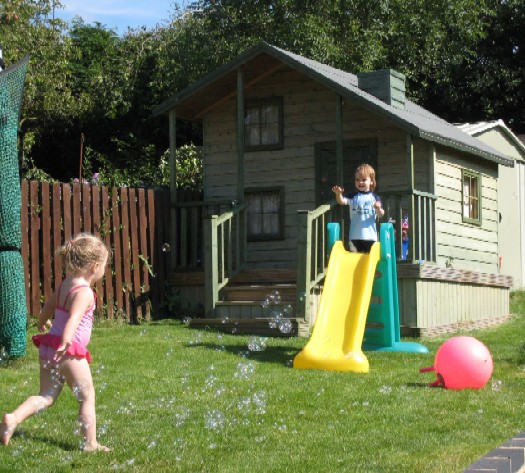 Teddy and Frankie with the fantastic wendy house that Richard has built for them in their garden.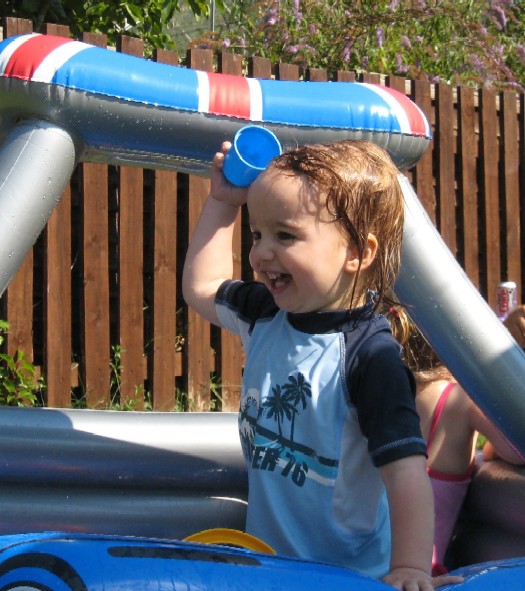 Teddy in the paddling pool.