13th - 27th April 04 - CENTRAL AMERICA V2
On 13th April 04, we boarded the Seven Seas Voyager at Los Angeles and started a 4,430 nautical mile journey down through the Pacific to the Panama Canal and back up through the Caribbean Sea to Fort Lauderdale.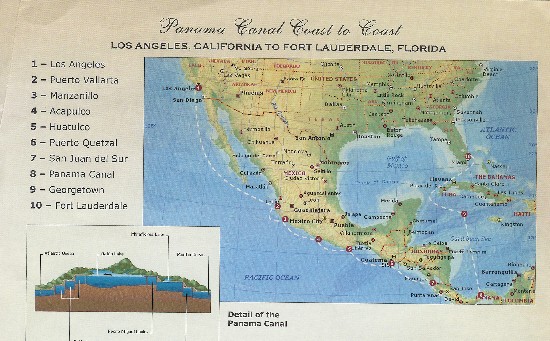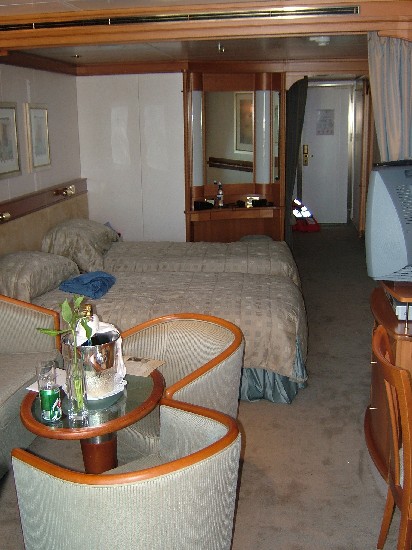 Cabin 840 on the Voyager

First port of call was Puerto Vallarta in Mexico. Shown above at dawn.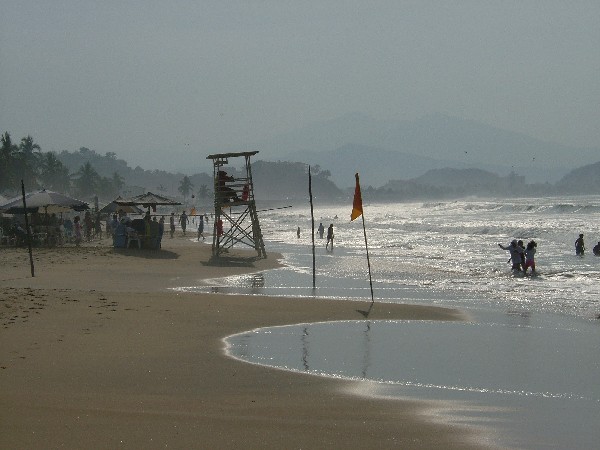 Next stop Manzanillo in Mexico.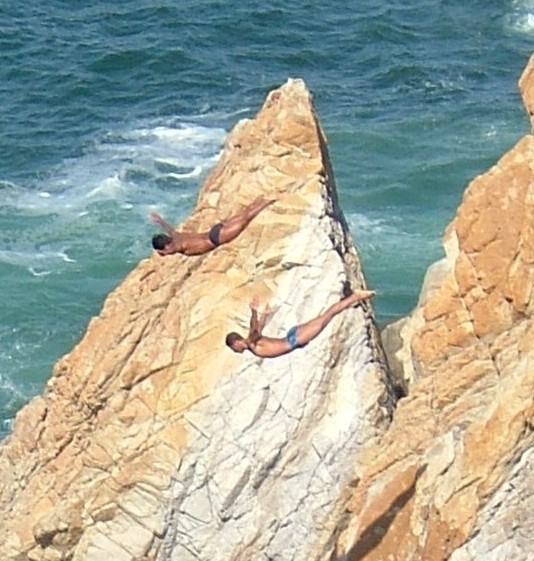 On to Acapulco and those famous cliff divers. 130ft leap into a bay that only has water in it when a wave comes in. Timing is key!
Voyager from a small boat in Huatulco on the way to the most superb snorkeling beach.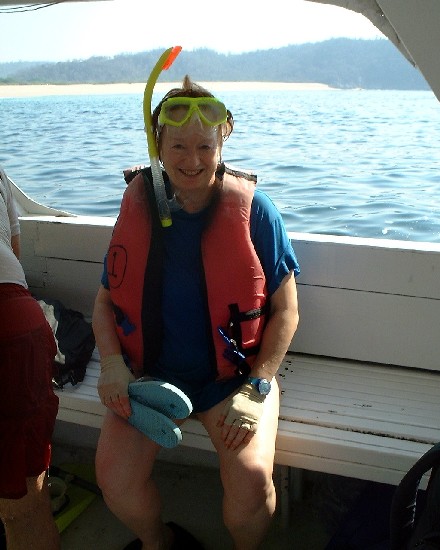 Elizabeth the snorkeler!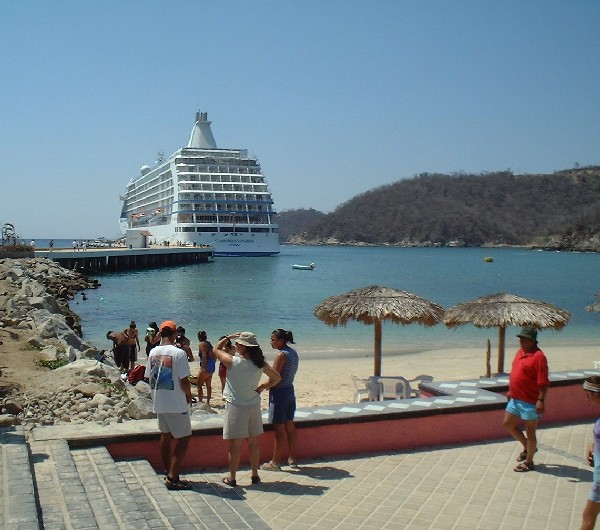 At Huatulco, the Voyager was almost docked on the beach...and what a lovely beach too!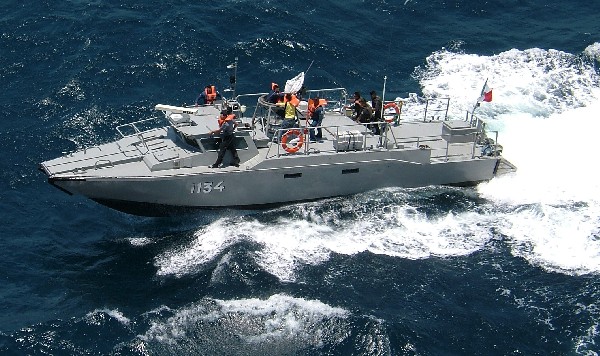 Indeed the beach was so inviting that one of the crew fell asleep there and the Voyager left without him. He persuaded the Mexican navy to take him out as the ship left. It was a hairy, scary jump in the waves. He almost definitely got the sack anyway!
On to PART 2