Garden - 1st May 19
Mixed weather. Daffodils over. Tulips fading. Alliums in bud.
But it is Forget-me-not time! Plus all the azaleas etc are just about to be in their zenith.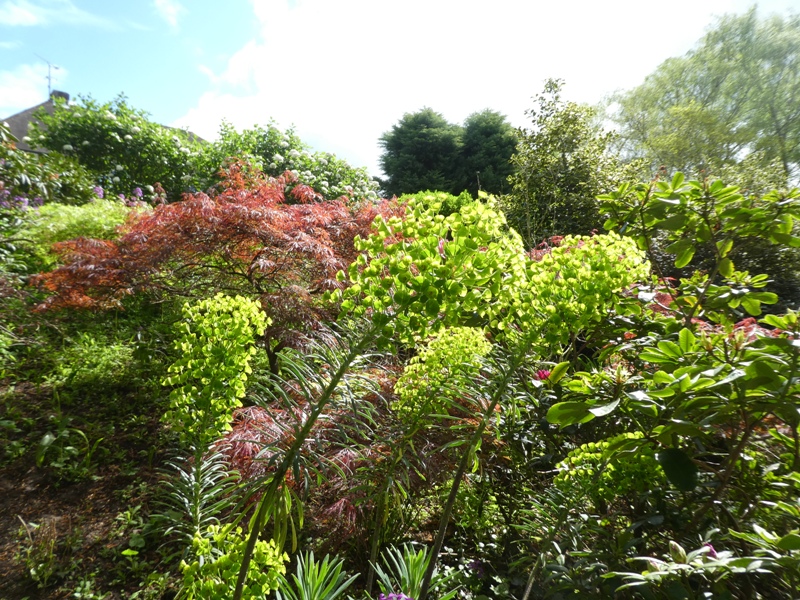 Acers and euphorbias on slope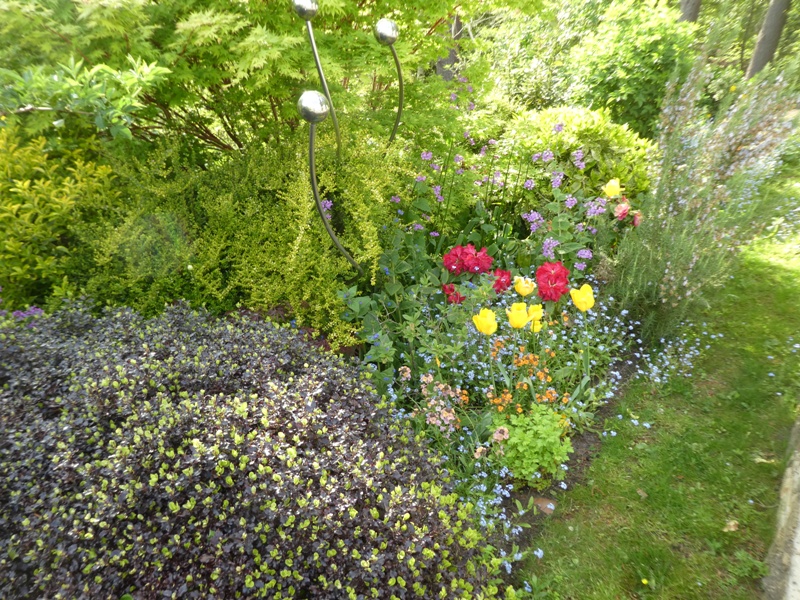 Flower bed by greenhouse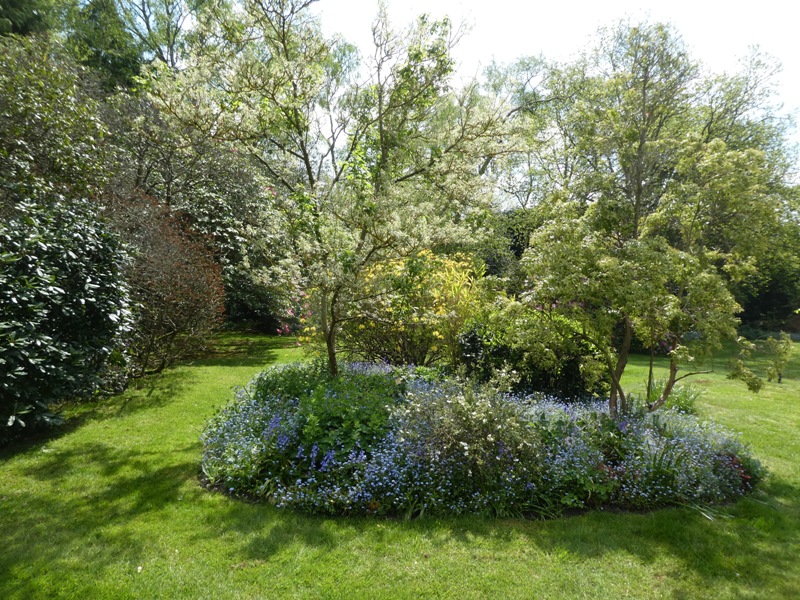 Front garden bed it its forget-me-not colours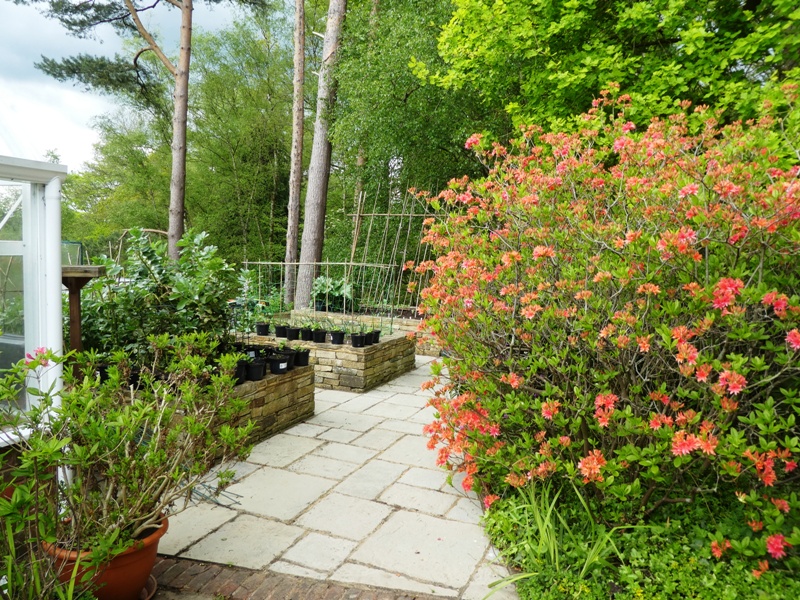 'Burning Bush' azalea by the greenhouse just about to burst into colour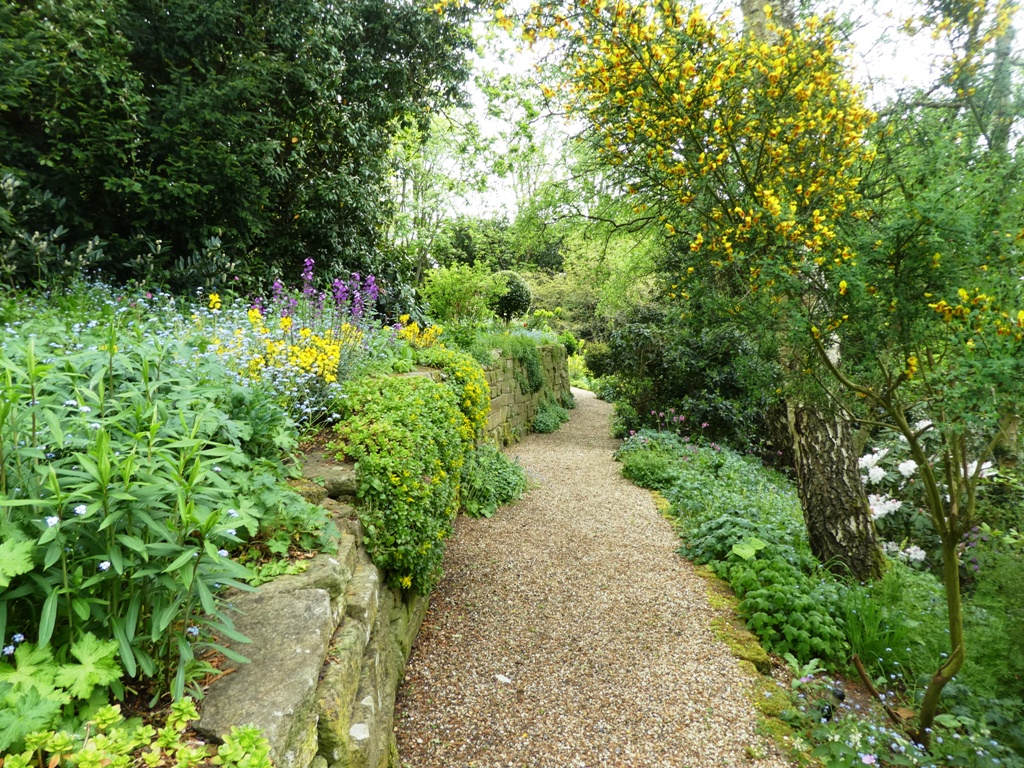 That wall again!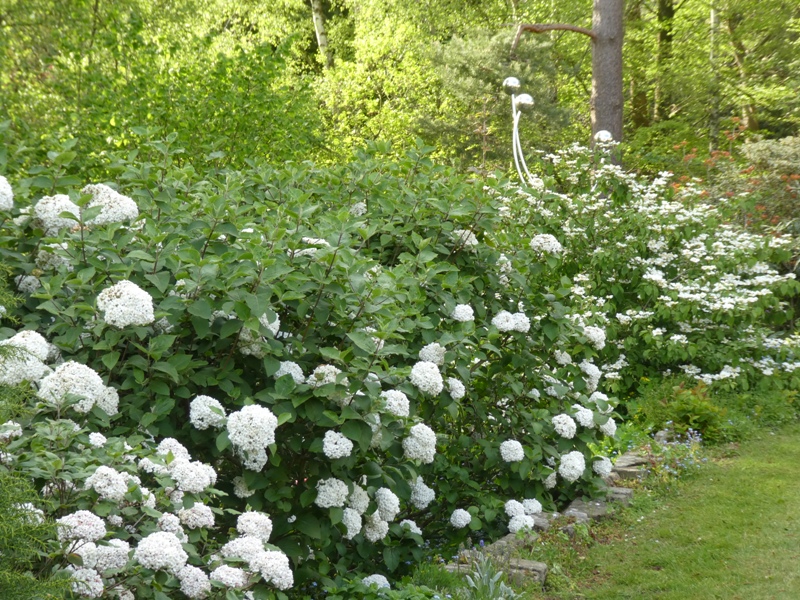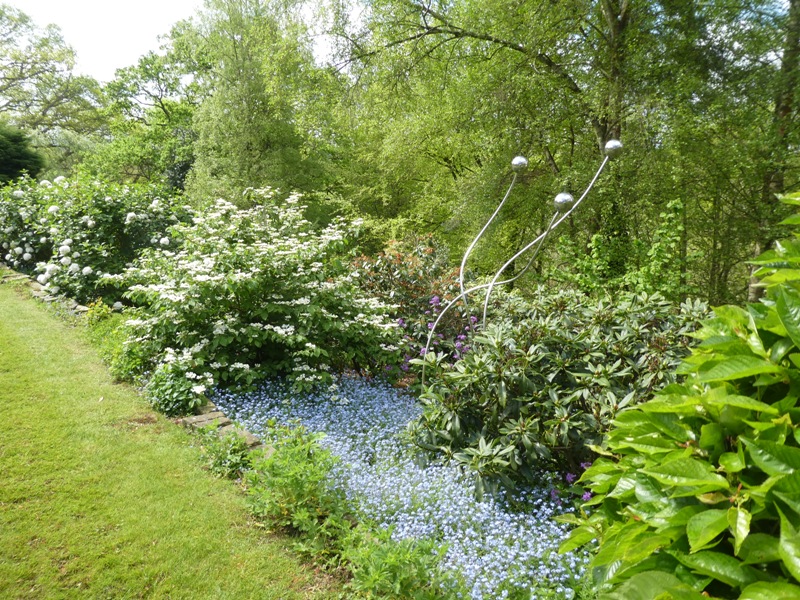 Viburnium and forget-me-nots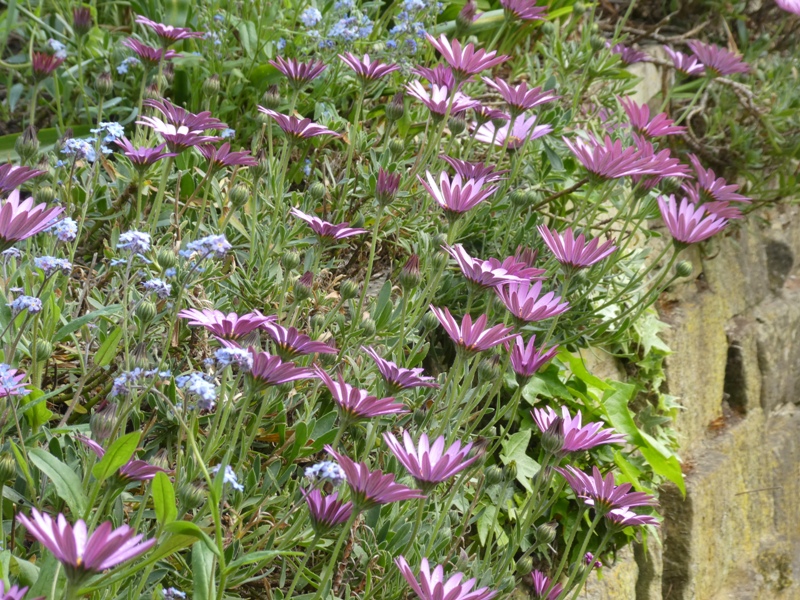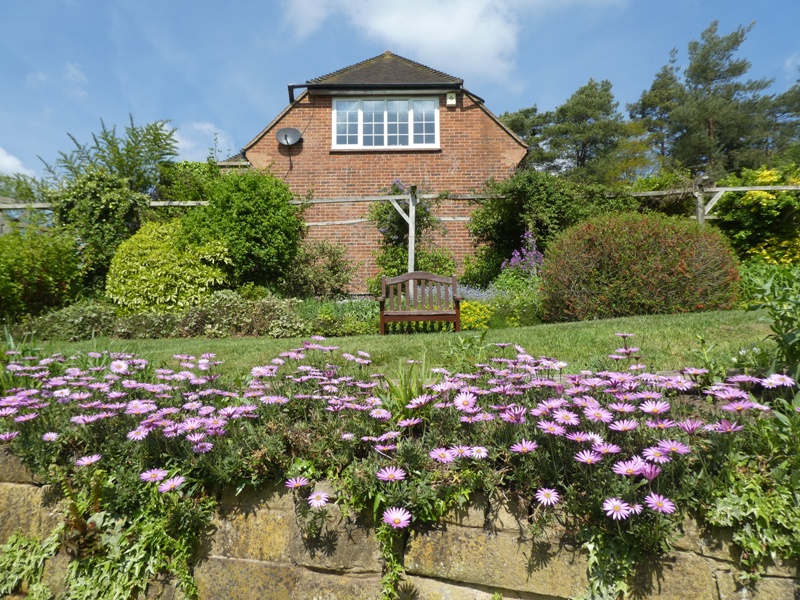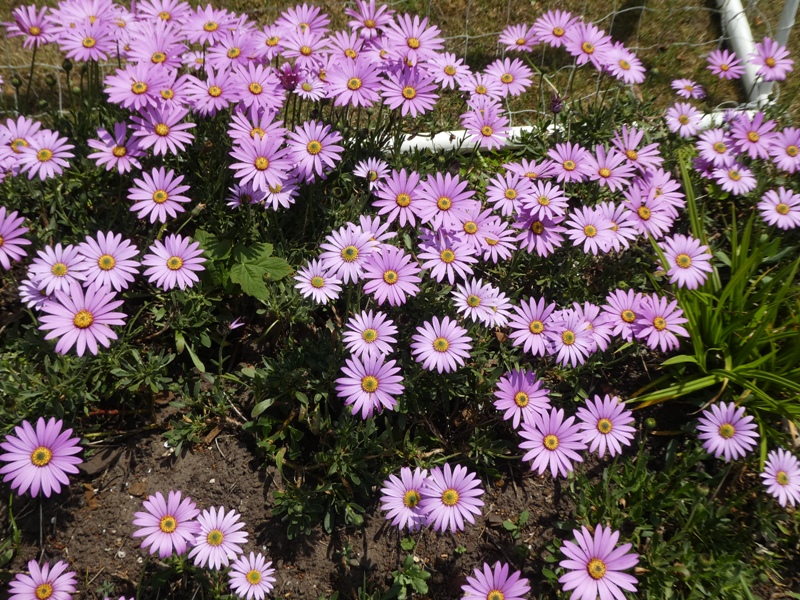 Osteospernums all welcoming the sun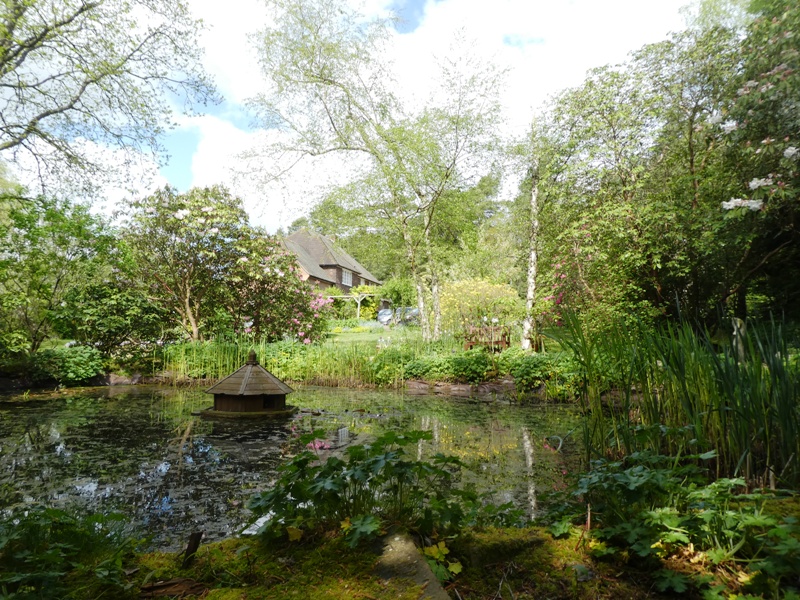 Pond and duck house (no residents again this year...) from a different angle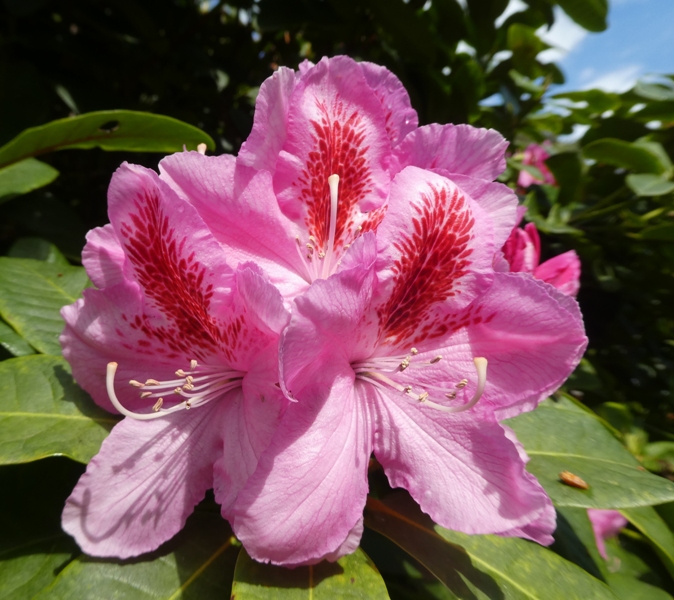 Rhododendron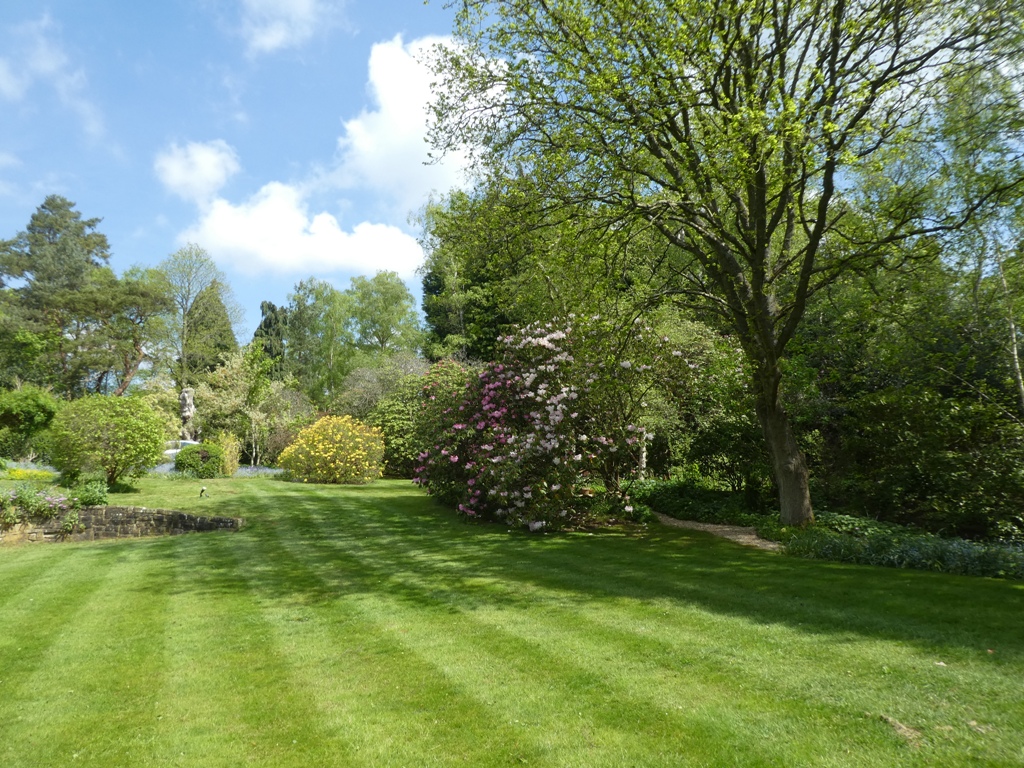 Different views of the side lawn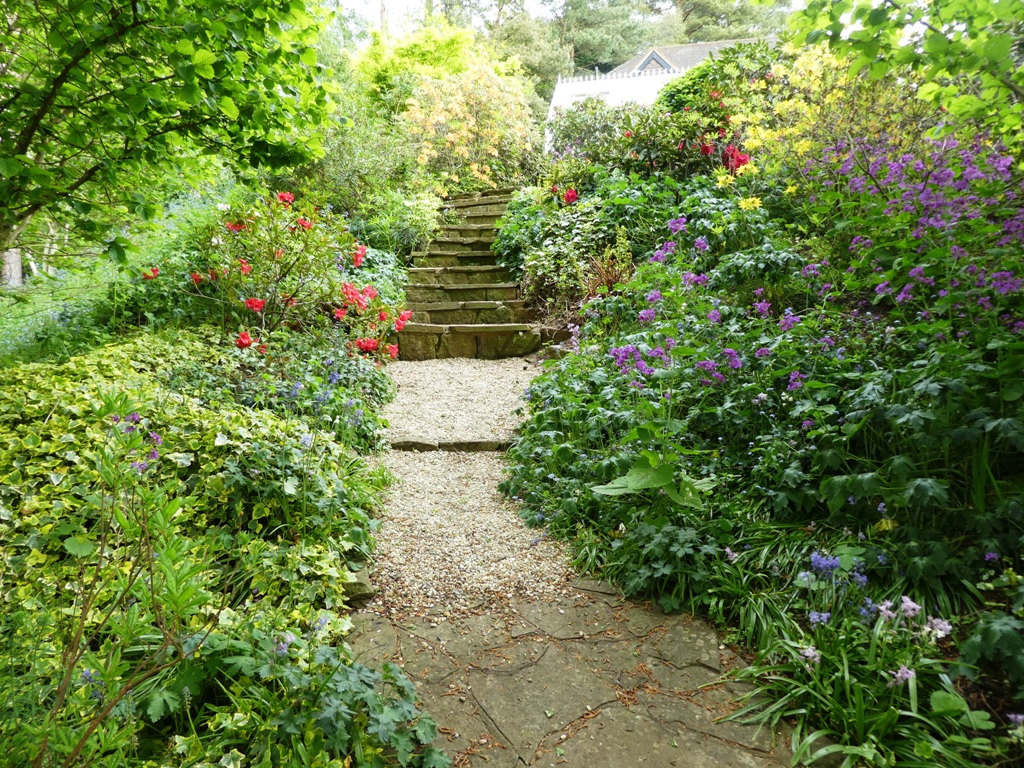 Steps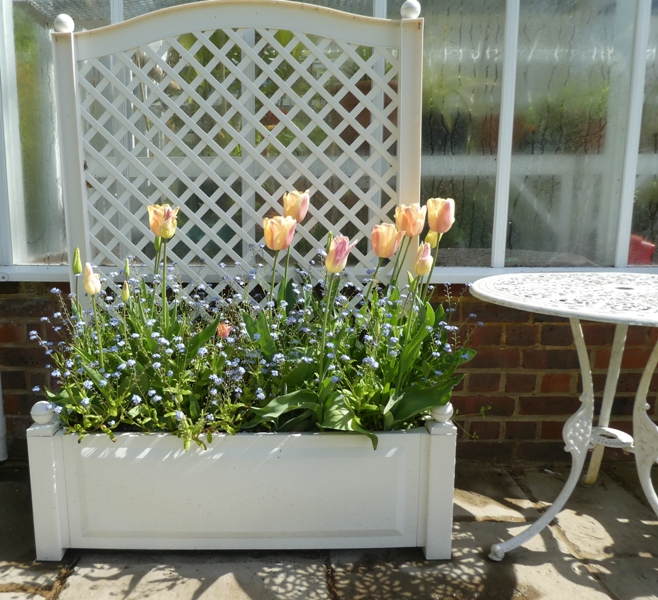 Last tulips (and more forget-me-nots) by the greenhouse