11th October 18 - Saratov
Brilliant sunny day.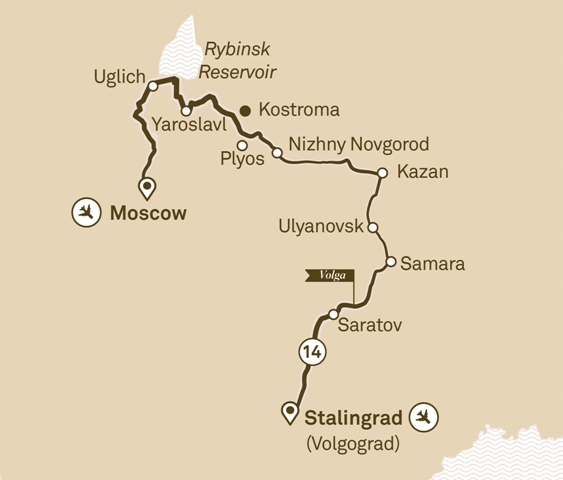 SARATOV

Sailed under the Saratov Bridge at dawn. For many years the longest bridge in the Soviet Union.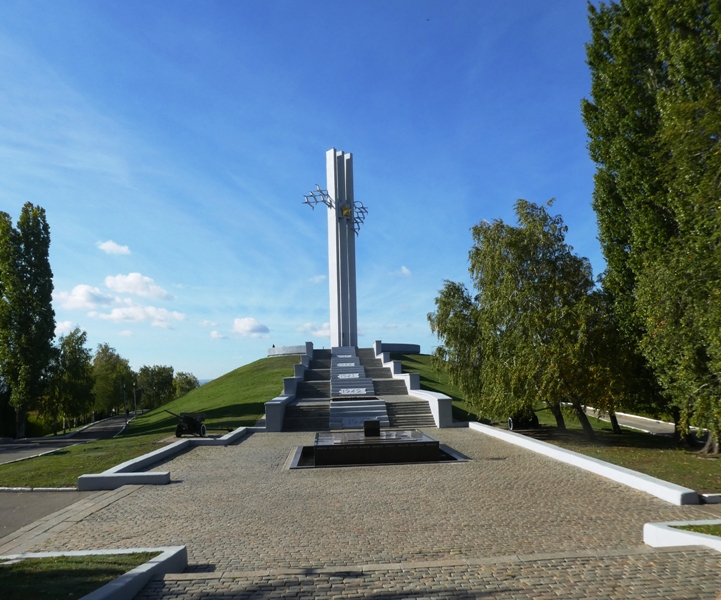 We visited the Monument in Victory Park decorated with cranes.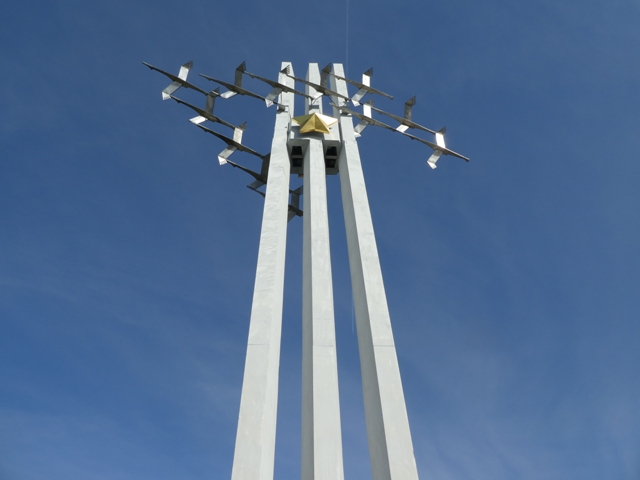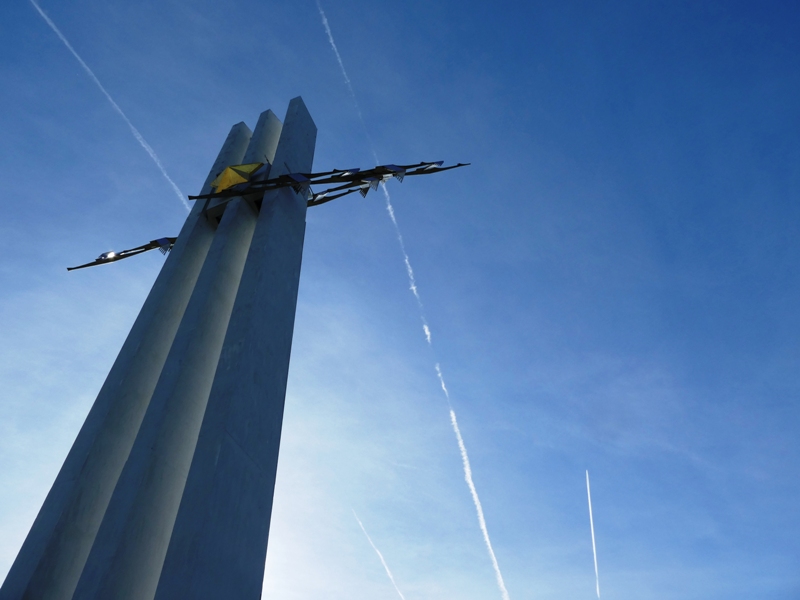 Loved this photo of modern day contrails in the sky above the monument.

Fantastic view over the town and the Volga river from Victory Park.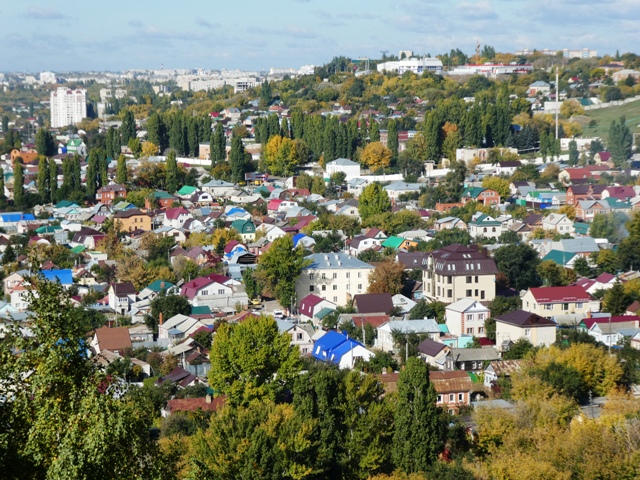 Coloured roofs in the town below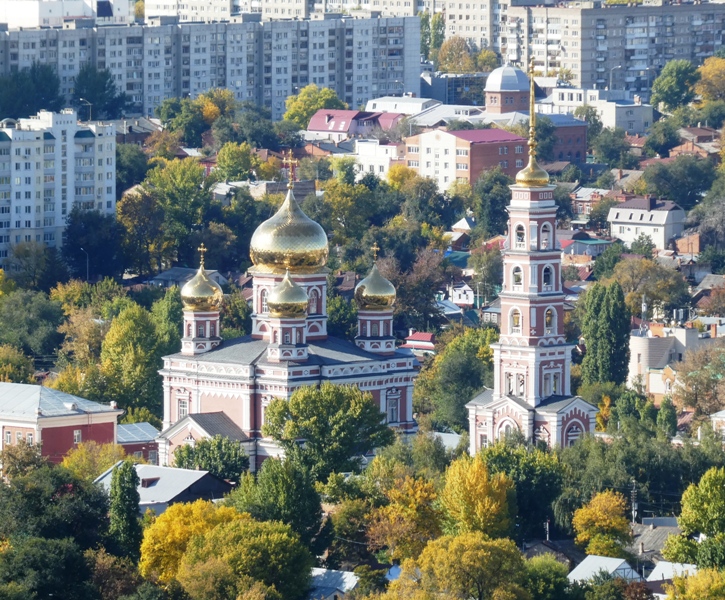 Duhososhestvenskiy Cathedral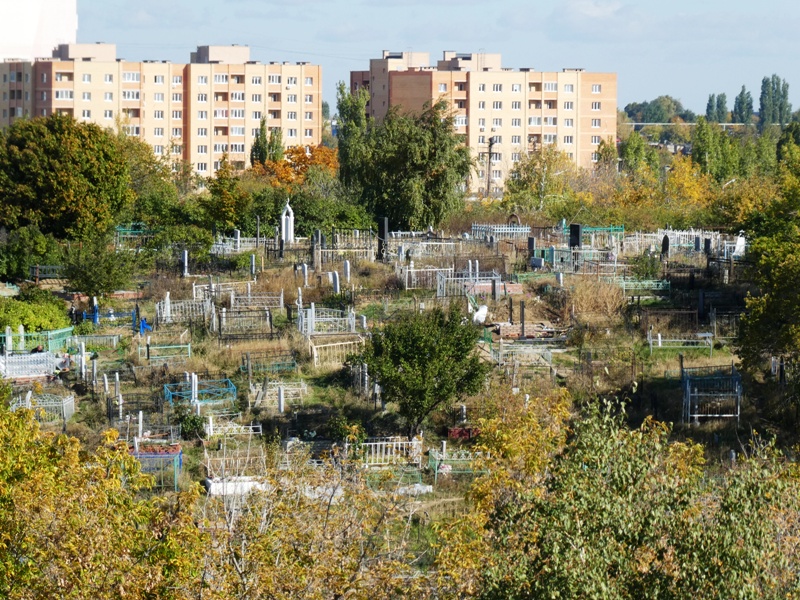 Old and run-down cemetery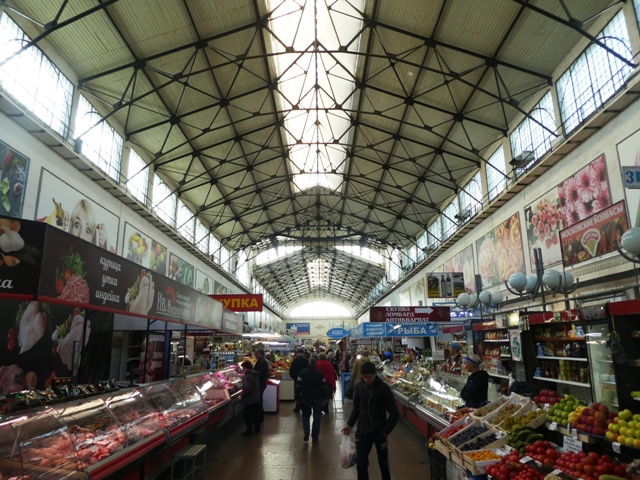 Market with all kinds of fresh produce, meat, fish, cheese etc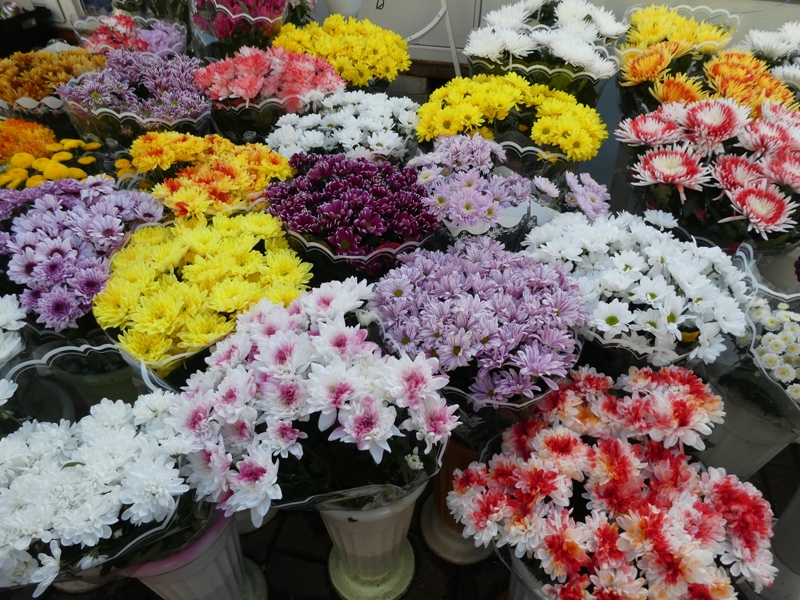 These colourful flowers caught my eye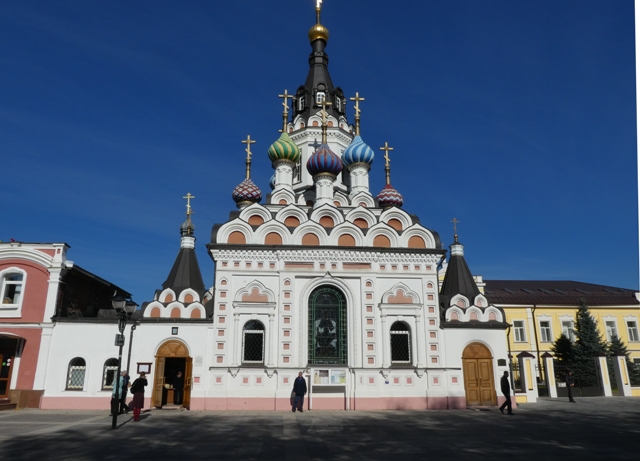 Church of St Prince Vladimir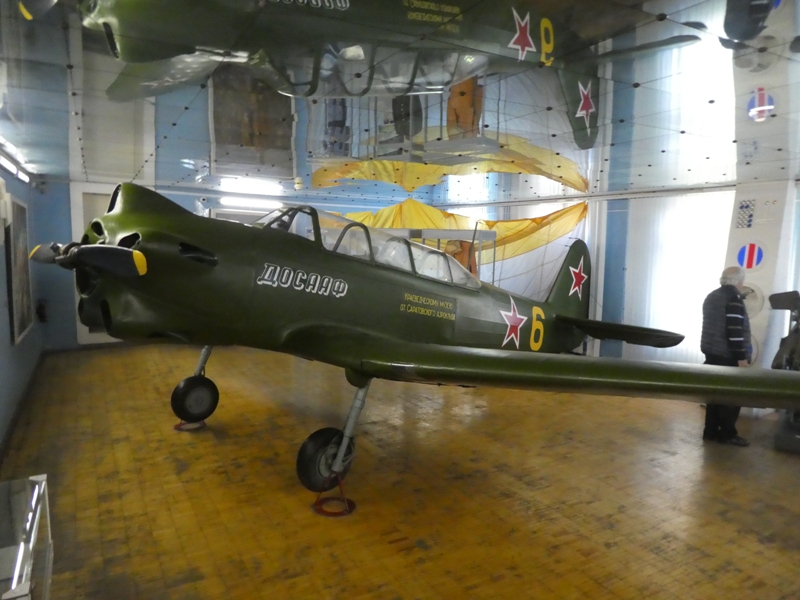 Yuri Gargarin landed here - some 60km off course - after the first ever man in space in 1961 and adopted it as his second home. When his spacecraft landed two old women found him and thought he really was an alien . When he took off his helmet to prove that he was a human, they thought he had taken his head off!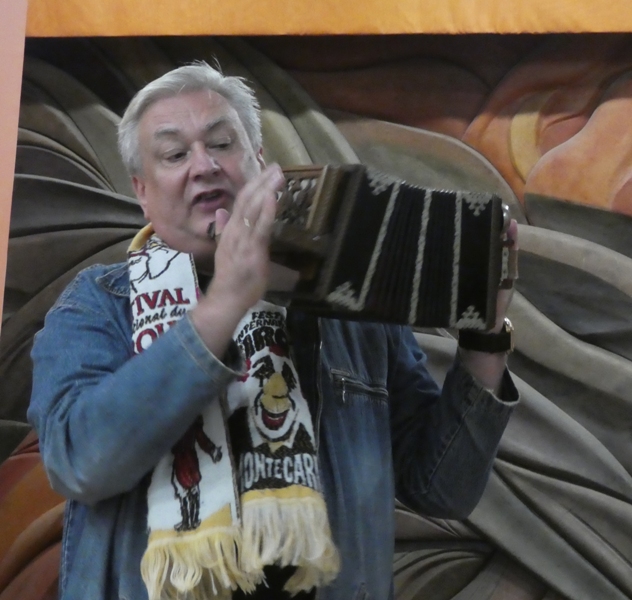 Day finished with a harmonica concert. Very good it was too!