7th-8th October 18 - Cruising the Volga to Kazan
Spent Sunday 7th Oct cruising the Volga. Then Monday in Kazan visiting mosques, riding on the Metro and going to a folk show.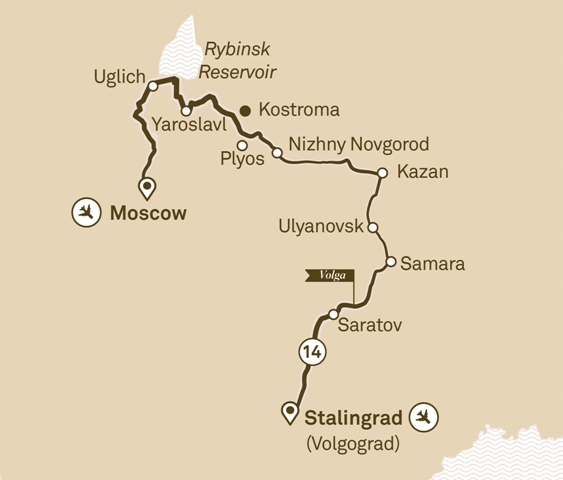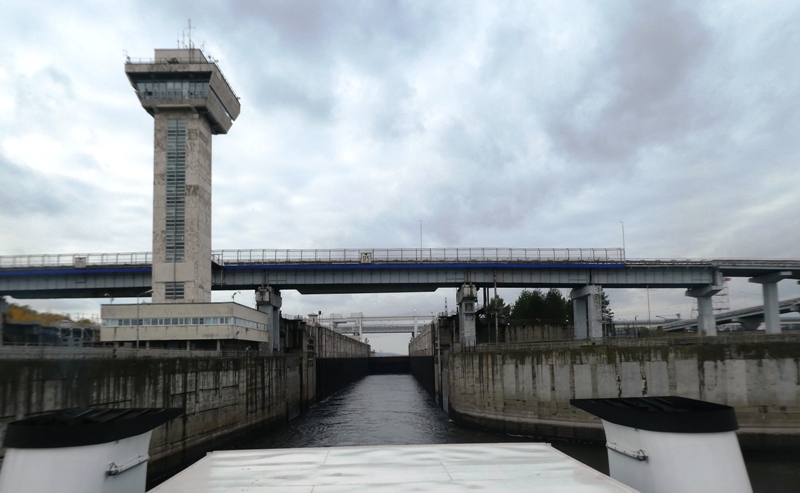 Lock and hydroelectric station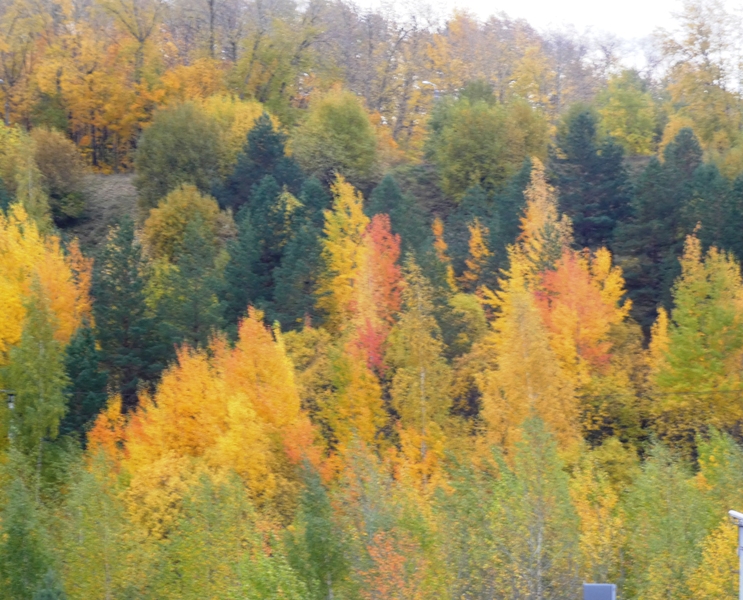 The trees on the banks of the Volga put on their autumn colours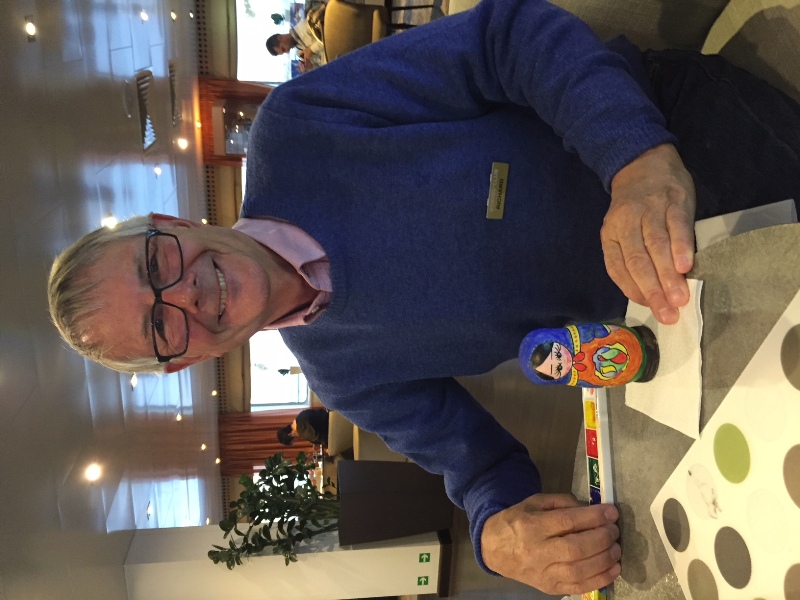 In preparation for my time in the care home, I went in for the matryoshka doll painting competition...
Sunset on the Volga
KAZAN

Panorama of Kazan. The building centre right was only erected in 2000!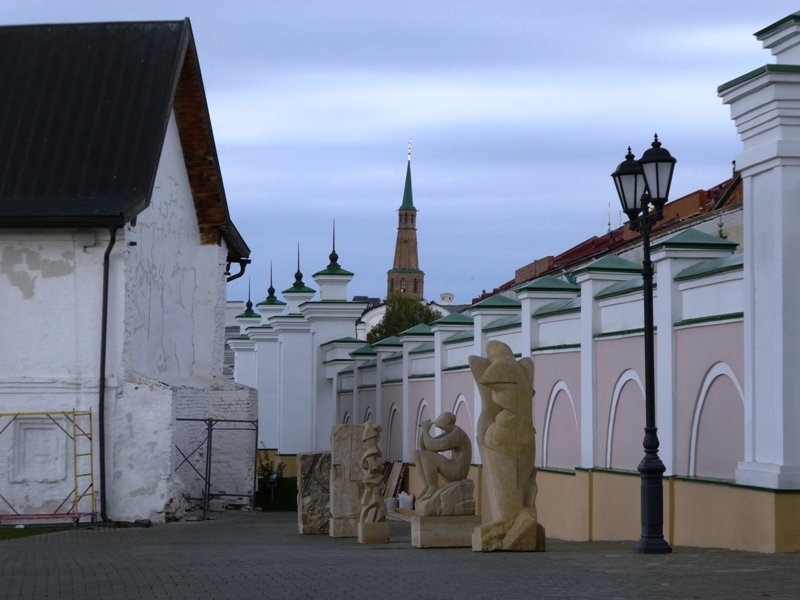 Inside the Kremlin in Kazan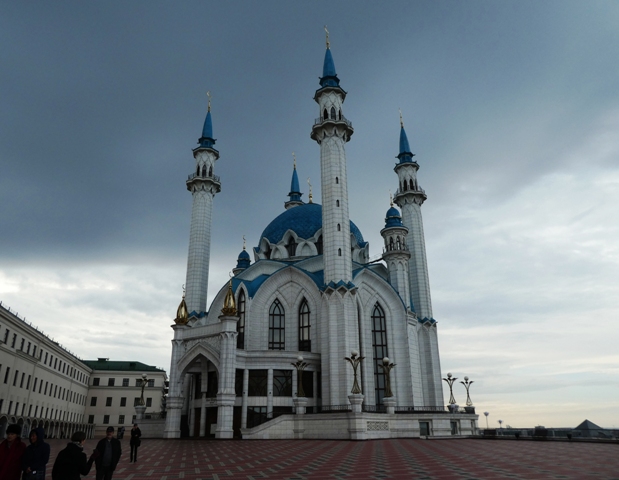 Kul Sharif Mosque

Inside the mosque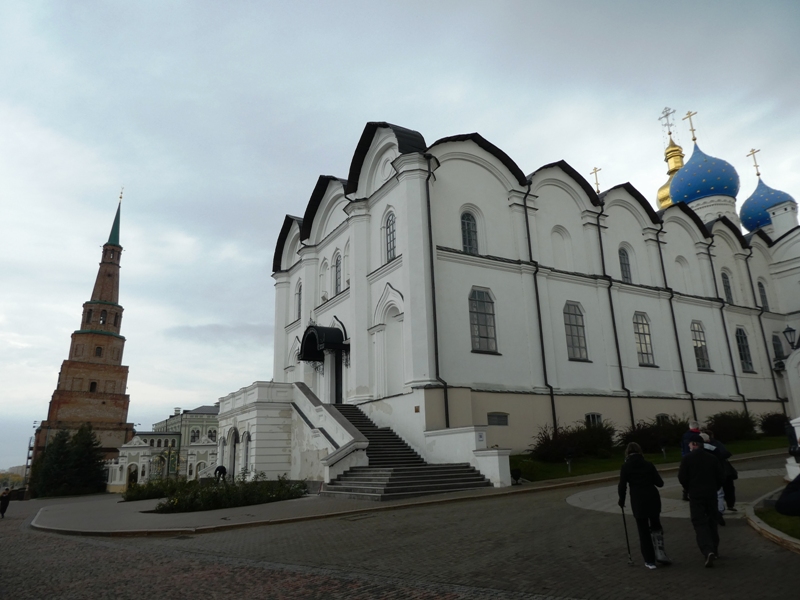 The Leaning Tower of Kazan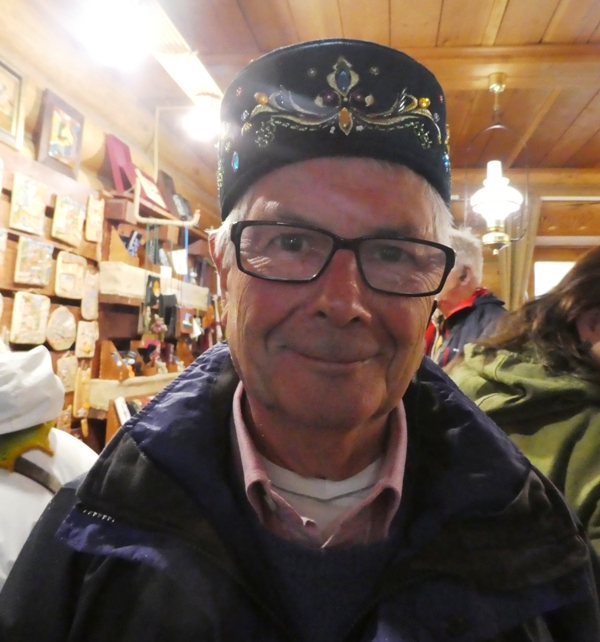 Me in a Tatar hat!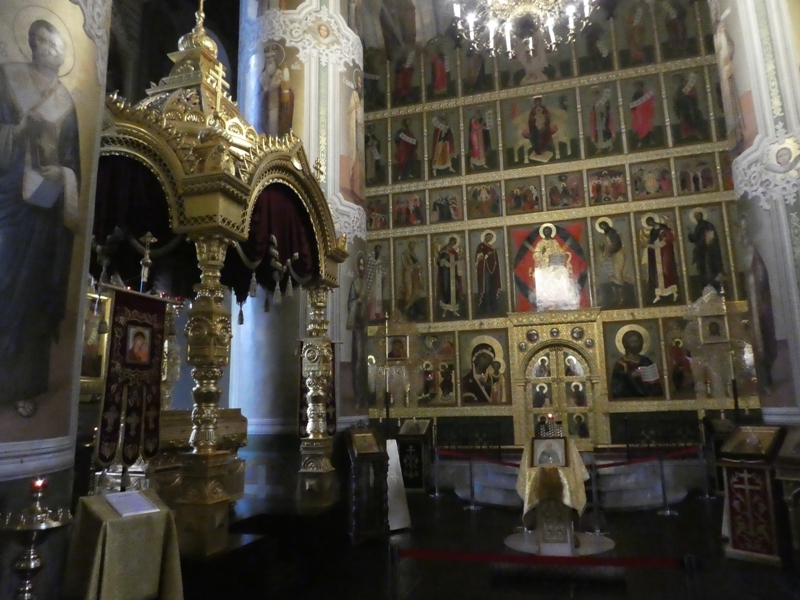 Inside the Annunciation Cathedral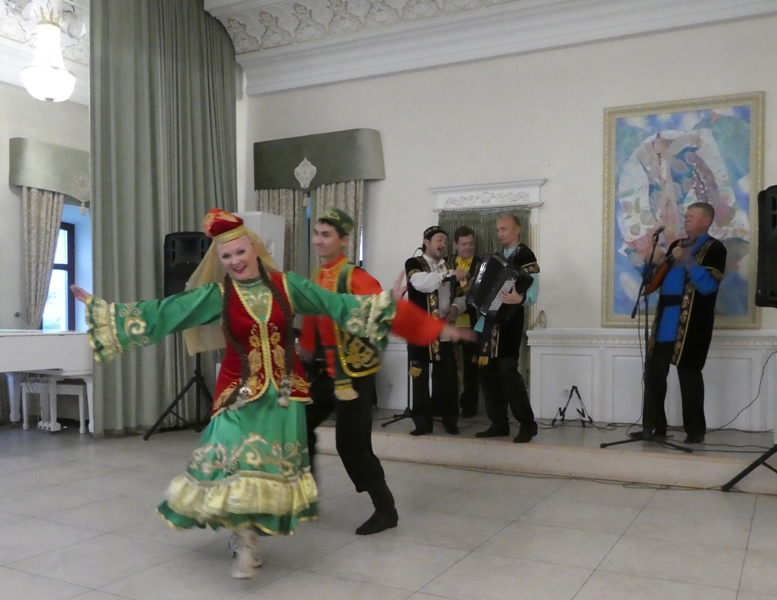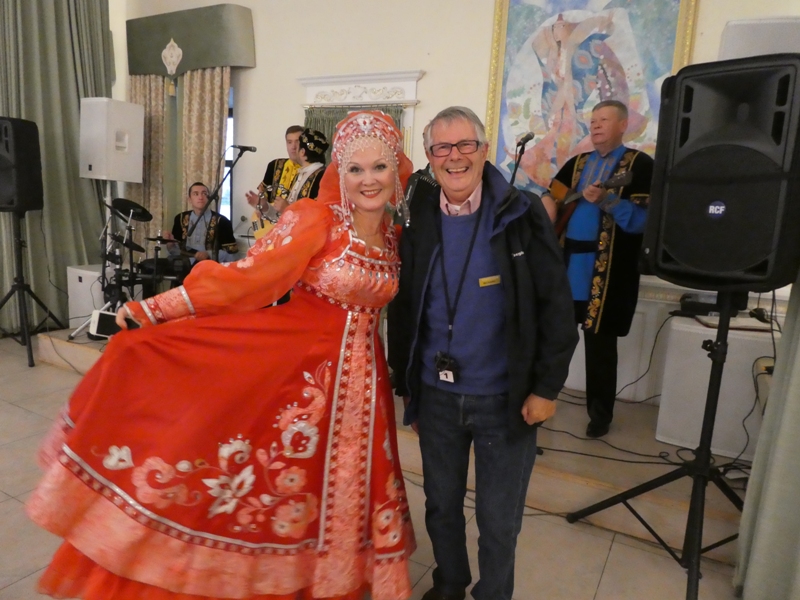 In the afternoon we attended a wonderful Tatar folkdance and music show