3rd Oct 18 - Uglich
Set sail in the afternoon of the 2nd Oct down the Moscow Canal that leads into the Volga river. We had 6 locks to navigate. Passed the Kalyazin Bell Tower on our way for a walk around the old town of Uglich.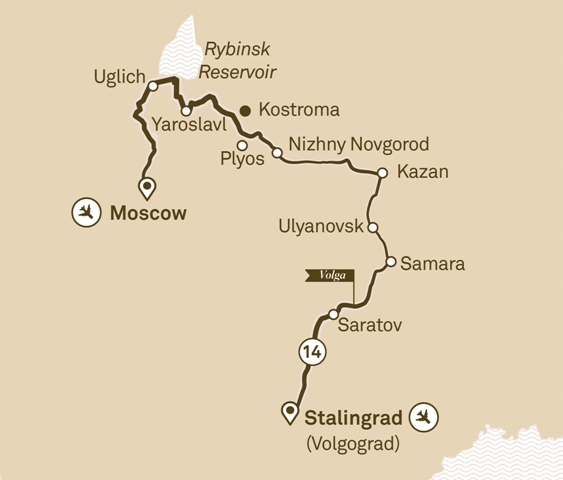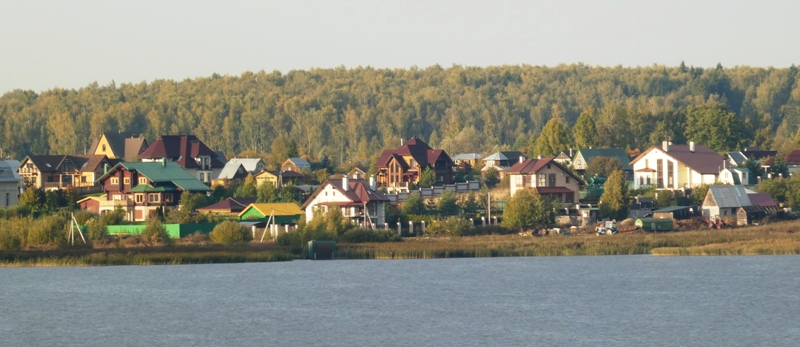 We were told that a huge number of Muscovites had dachas in the country. This was born out by the number of lovely houses amongst the trees lining the river.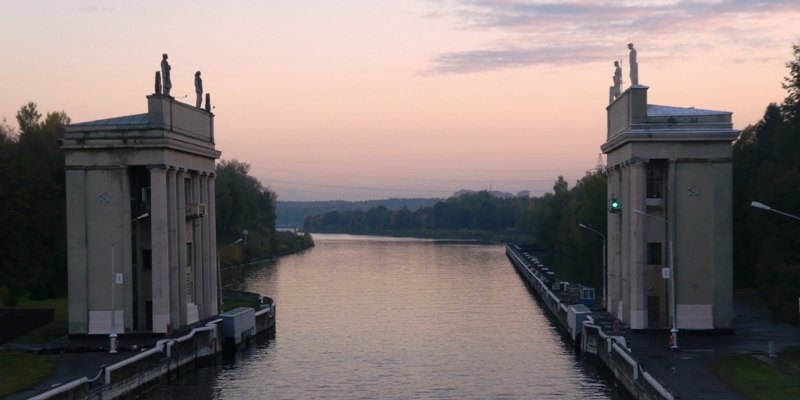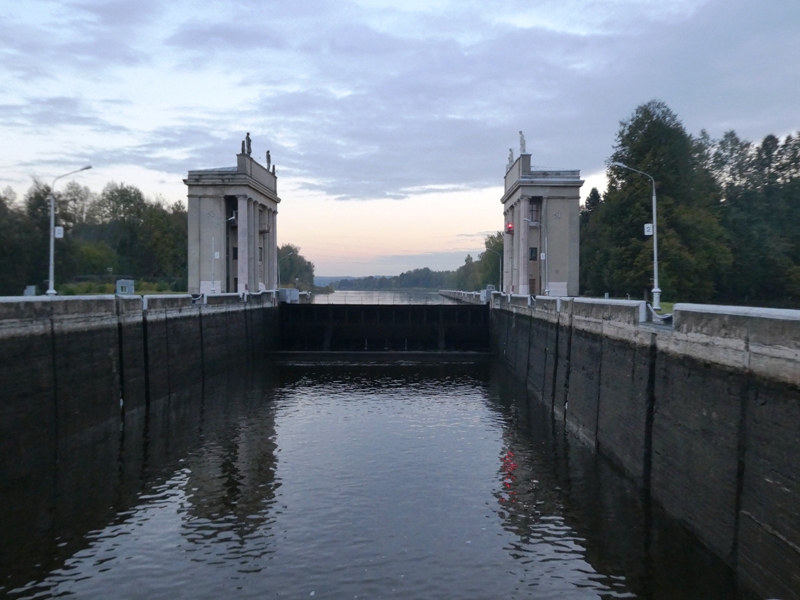 First lock. First with gate closed. Then the gate rose out of the water to close the canal.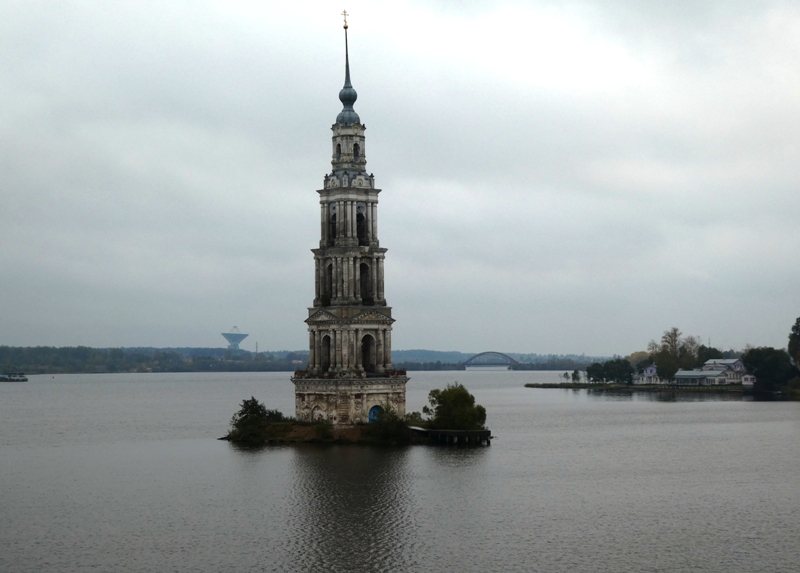 We passed by the Kalyazin Bell Tower. All that remains of the village flooded in 1937 to make the reservoir.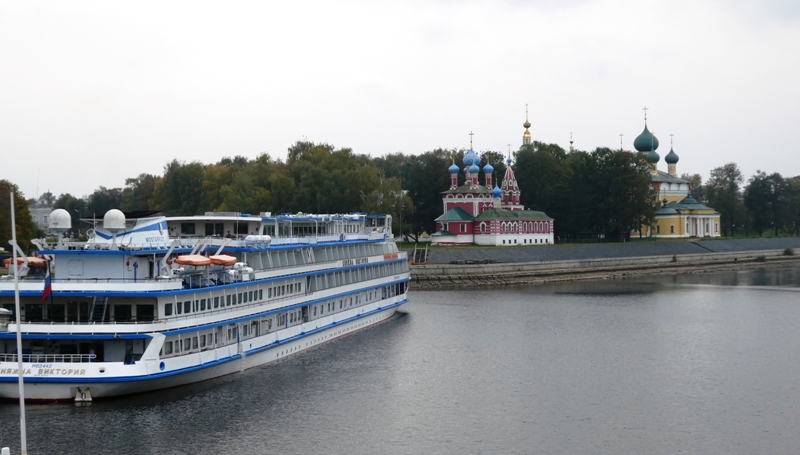 Moored at Uglich. Went on walking tour of all the old churches. Really lovely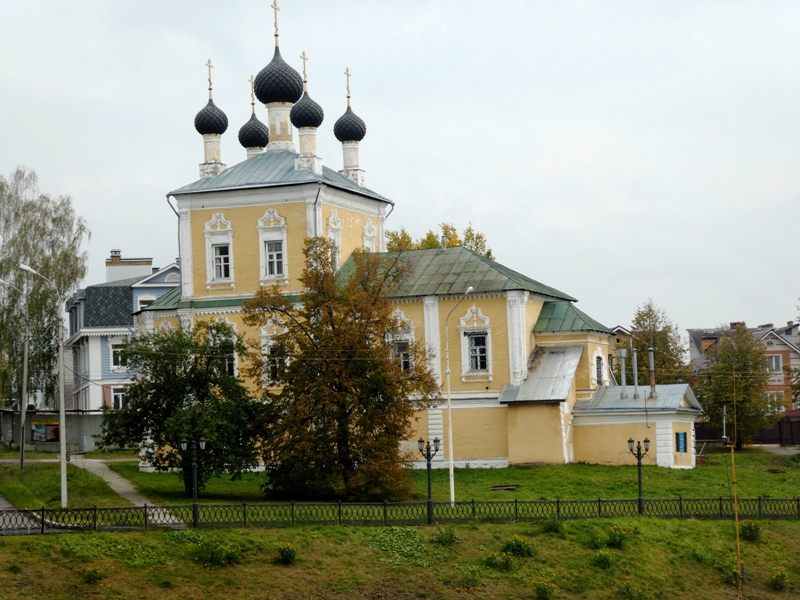 This is the view of the Church of the Holy Martyrs - Florus and Laurus - from our suite.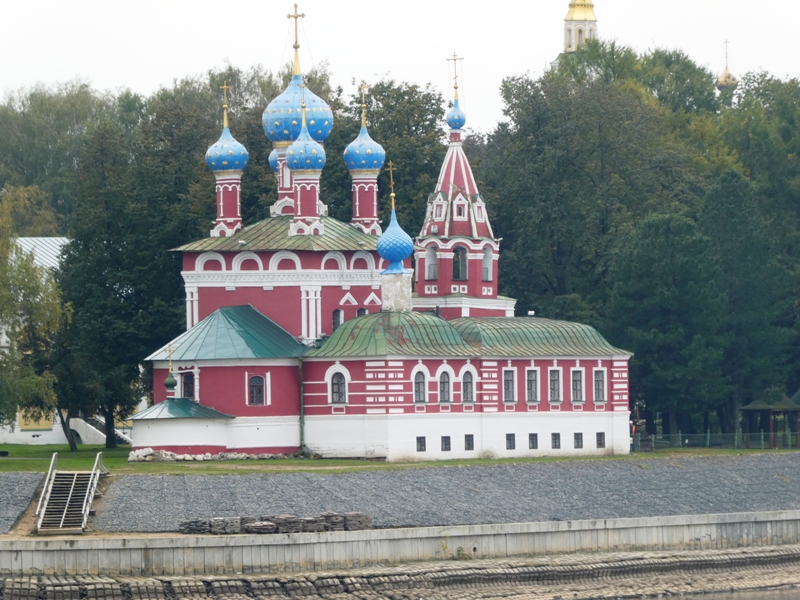 After a really lovely concert in the Russian Art Museum we visited the Church of St Dmity on Spilled Blood. Really 'bloody' tale of the killing of Prince Dmitry in 1591. Church built 18 years later on the site of the 'spilled blood'...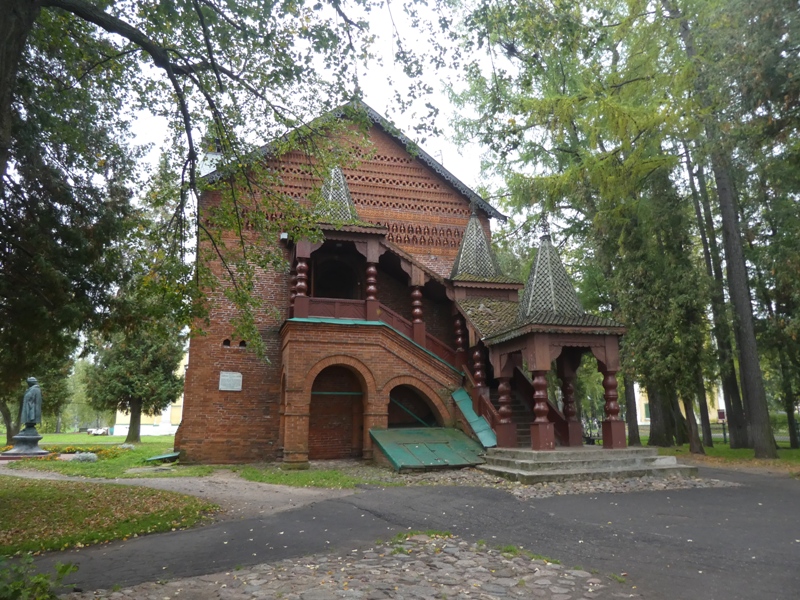 Chambers of the Uglich Princes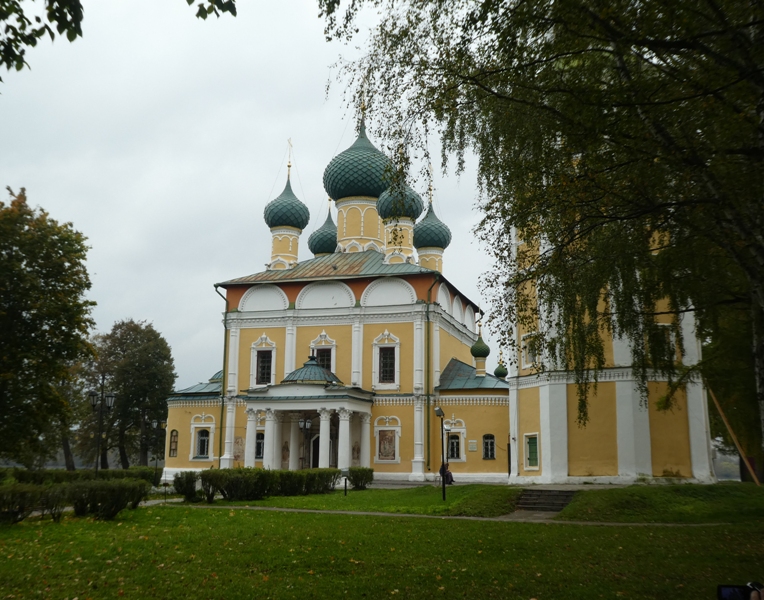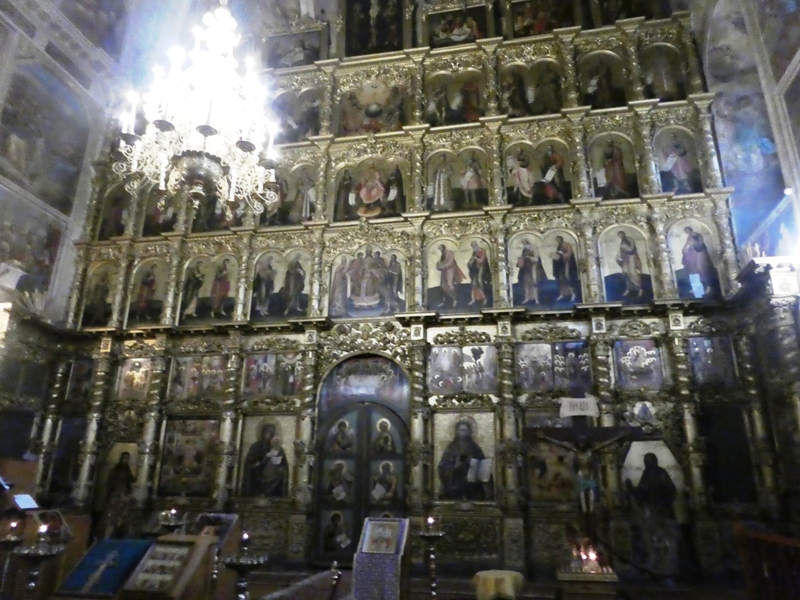 Savor-Transfiguration Cathedral with its fantastic iconostasis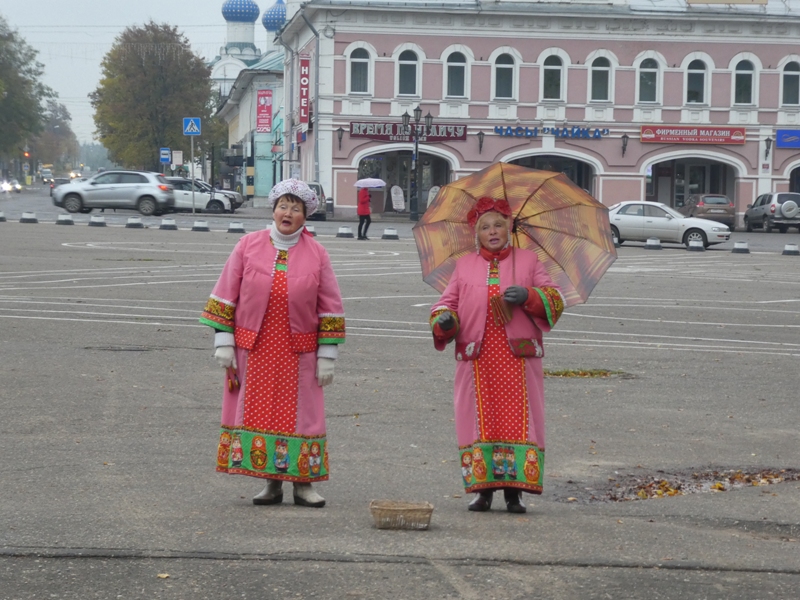 Our guide was a 70 year old ex-teacher from Uglich. She told us that these two ladies - who sang beautifully - were her colleagues at school but had to augment their pension - cú120 pm. As indeed she did by acting as a guide. She constantly pointed out the dichotomy between the poor and the rich oligarchs from Moscow who came to Uglich in their expensive boats for the weekend.