2nd Oct 18 - Moscow
Elizabeth & I went our separate ways. Elizabeth went on the Metro (v fast) to visit the Tretyakov Gallery of Russian Art. I went by road (v slow) to the Memorial Museum of Cosmonautics - ie the Space Park and Exhibition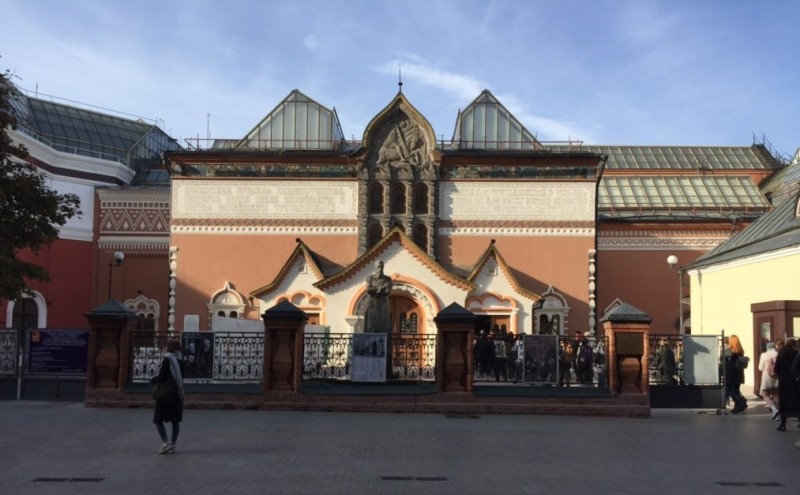 Tretyakov Gallery of Russian Art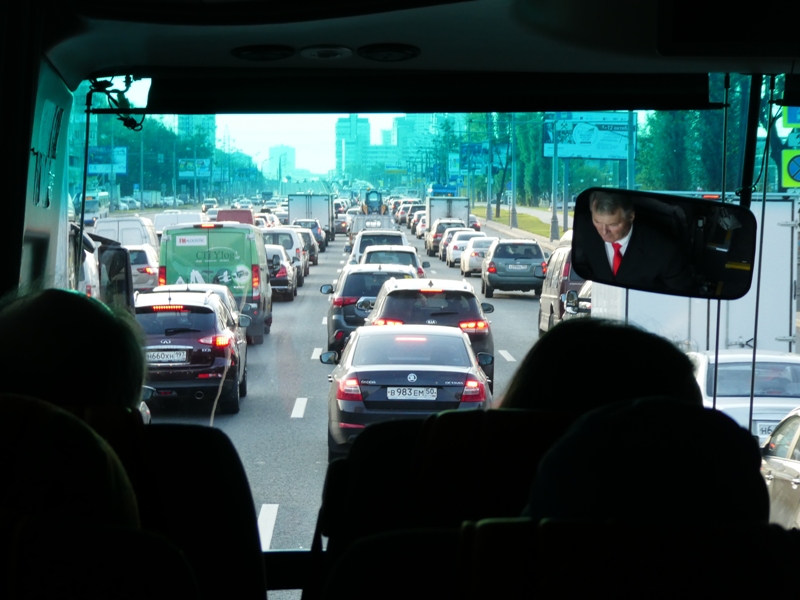 Typical Moscow traffic. Just crawling along - mile after mile.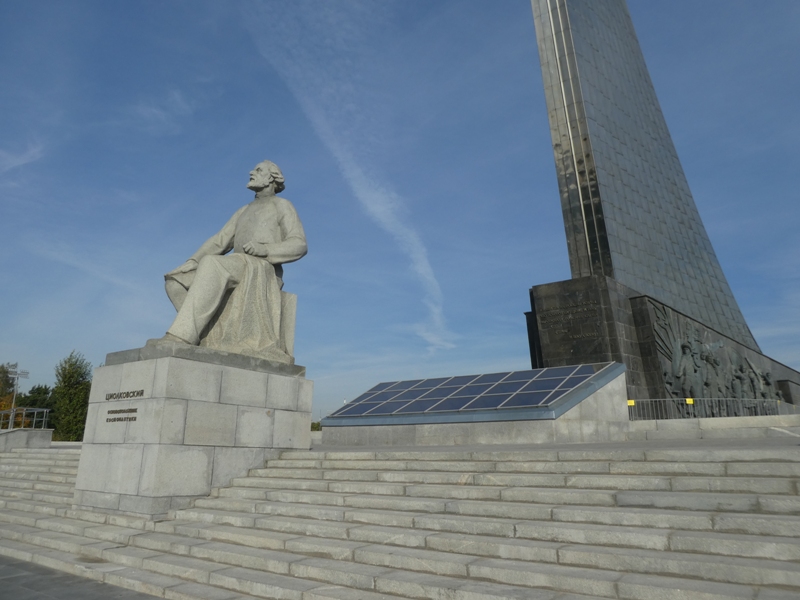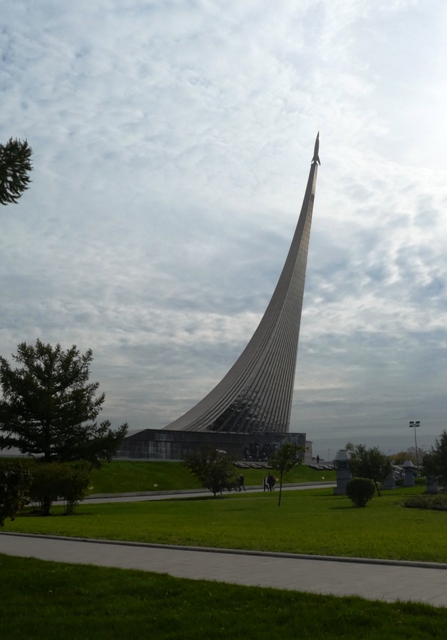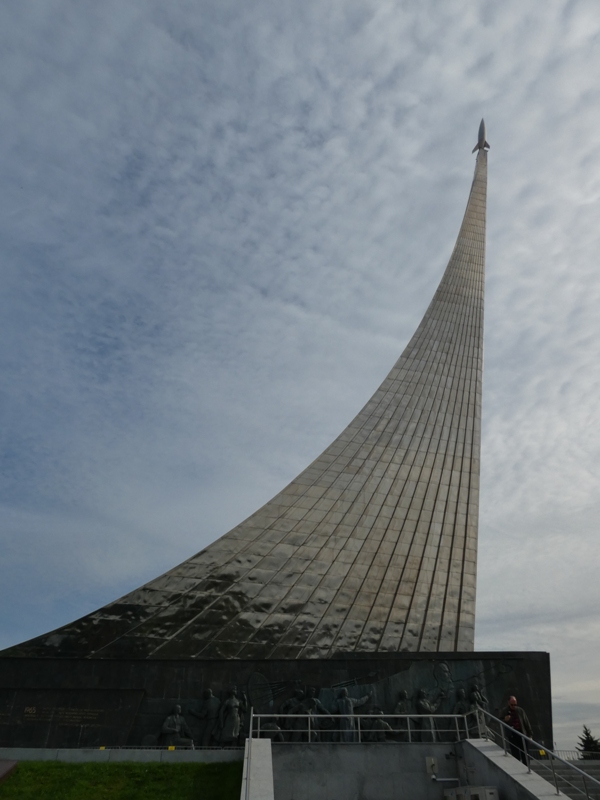 Space Obelisk is 328ft high and coated in titanium. erected in 1964.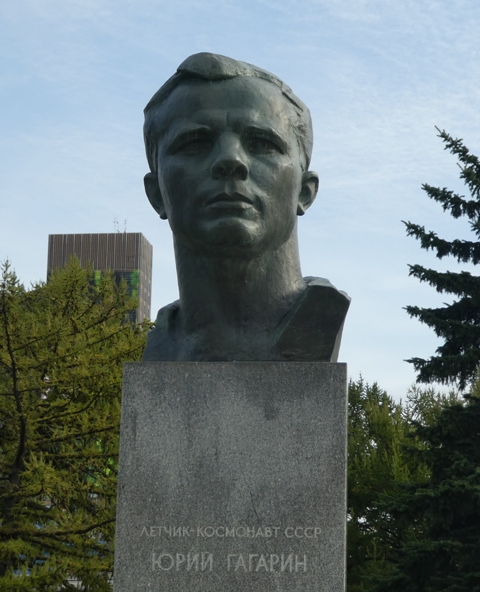 Yuri Gagarin - First Man in Space in 1961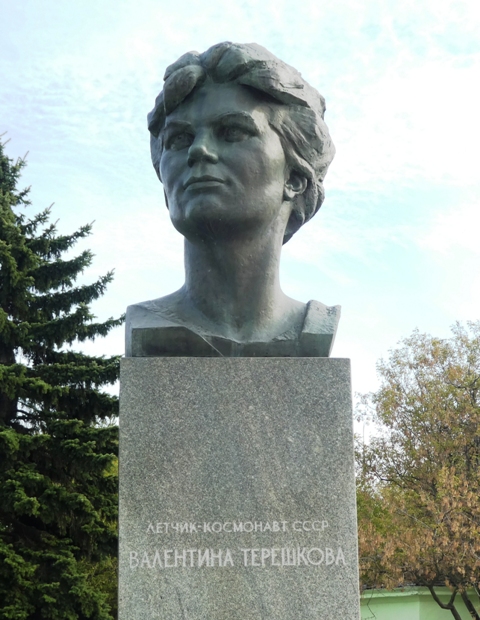 Valentina Tereshkova - First Woman in Space in 1963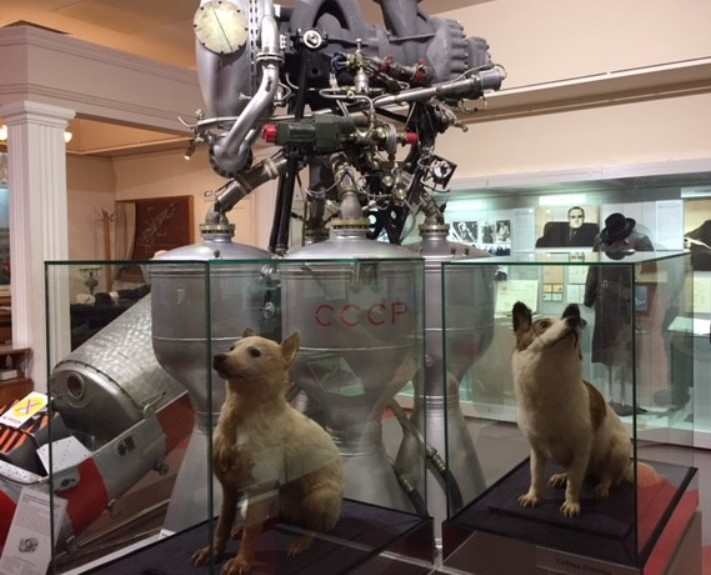 Belka and Strelka spent a day in space aboard Sputnik 5 on 19 August 1960 before safely returning to Earth.
They were accompanied by a grey rabbit, 42 mice, two rats, flies and several plants and fungi. All passengers survived.
They were the first Earth-born creatures to go into orbit and return alive.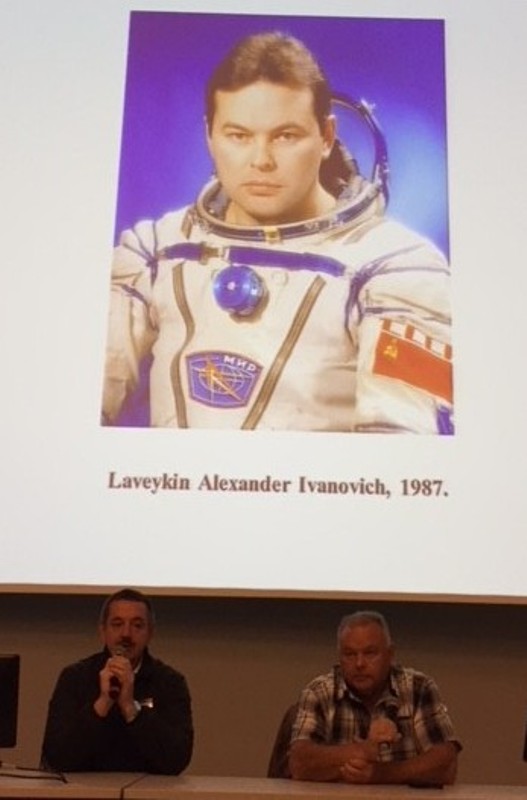 We met Laveykin Alexandra IVANOVICH who had spent 6 months on Mir in 1987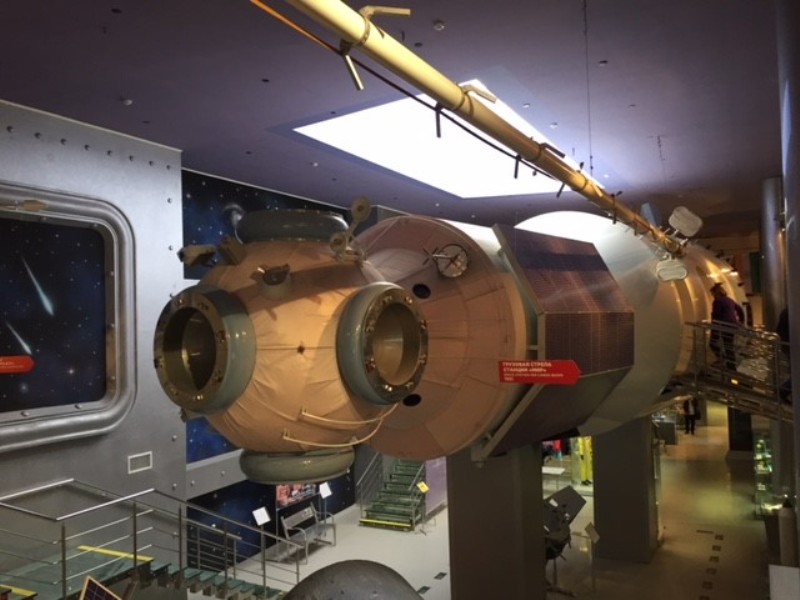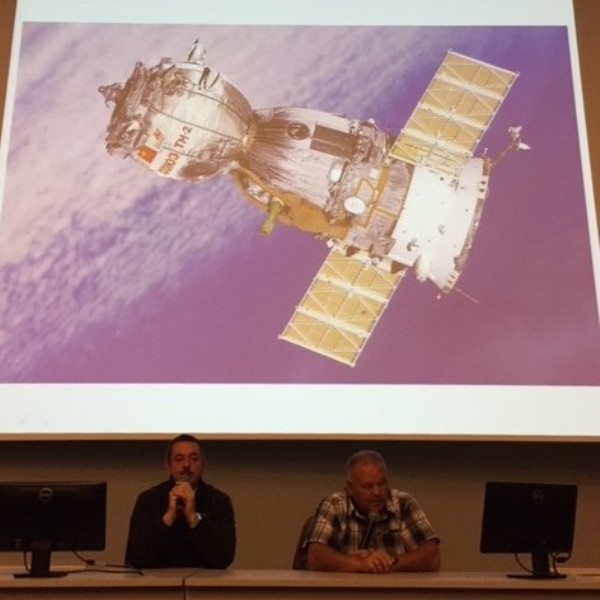 Mir. One of the many exhibits in the Space Exhibition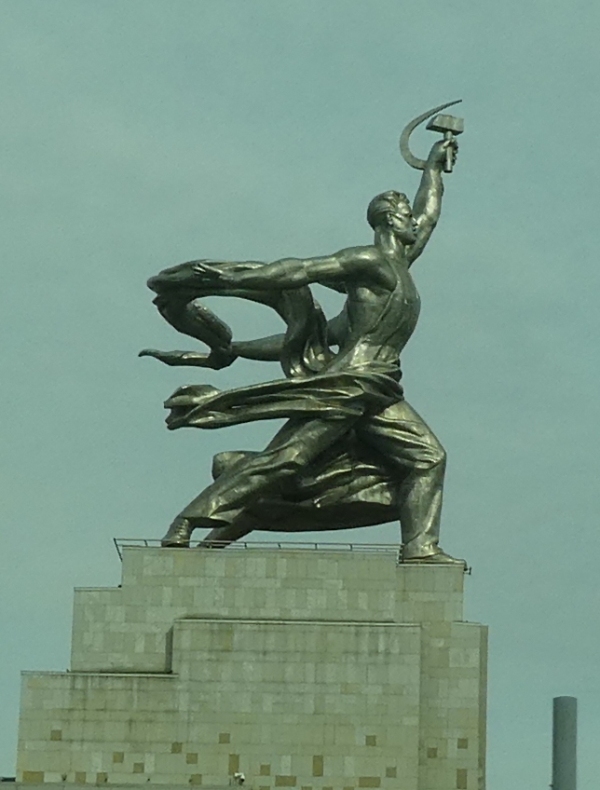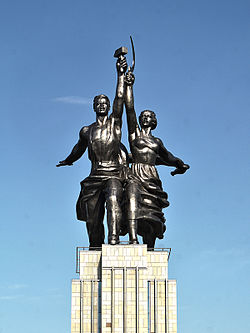 The SpacePark is part of the Russian Exhibition Centre which began life in 1939. At the entrance is the emblematic statue 'Worker and Woman Collective Farm Worker' holding aloft a hammer and sickle. Crafted in 1937 by Vera Mukhina.