Joined Scenic Tsar on the evening of Sunday 30th Sept.
Up early on Monday to face the horrendous traffic into Moscow for what was a 'full on' but extremely interesting day of sightseeing. Weather was brilliant - sunny but chilly.

Moscow Cityscape. The Football stadium used in the World Cup in centre and the new City are on LHS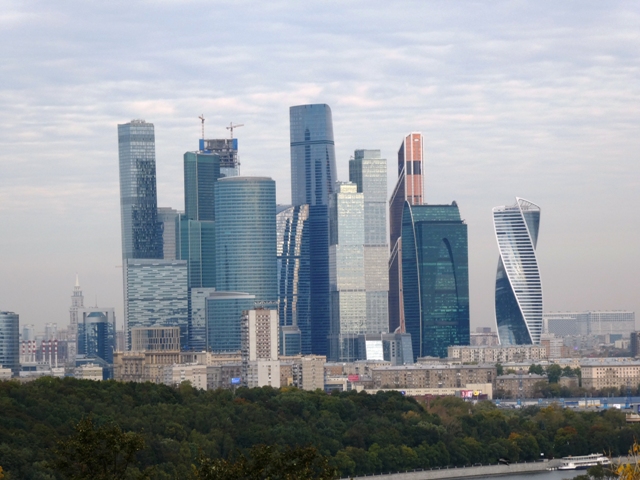 Moscow's own Canary Wharf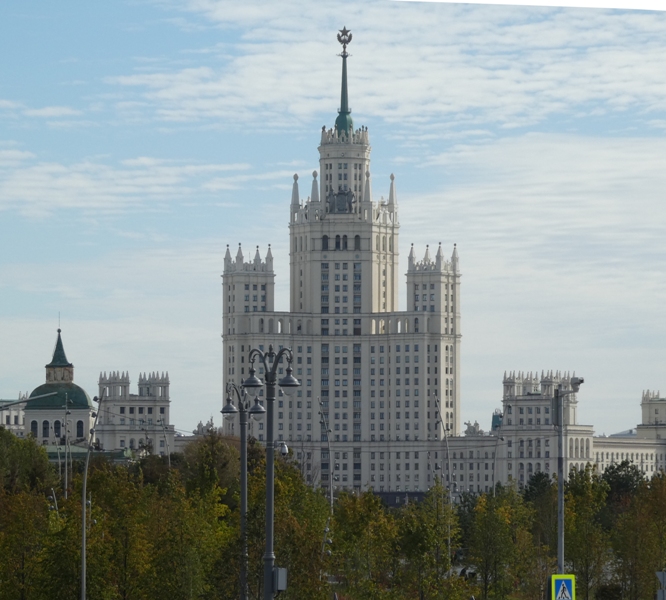 One of the many Stalin Gothic-style apartment blocks.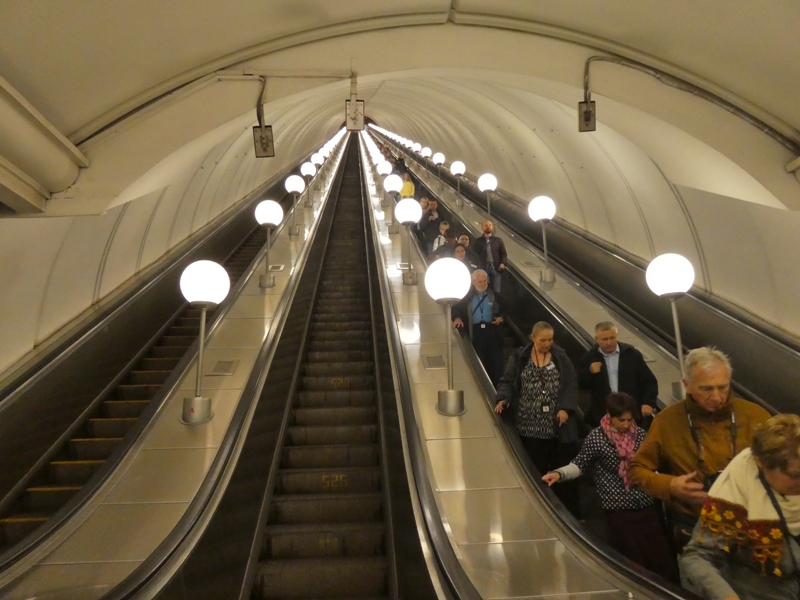 Moscow Metro is a sight to behold. This is the longest/deepest escalator in the World.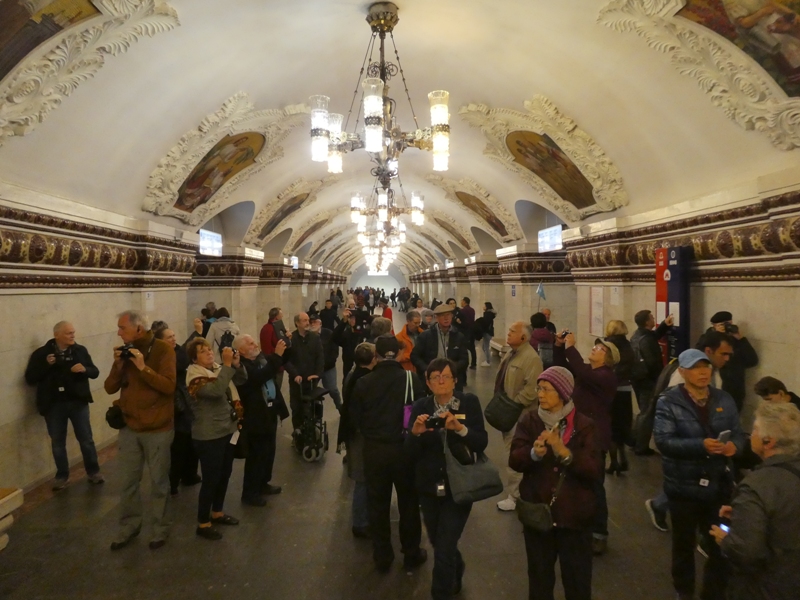 Very ornate stations that have become a tourist attraction in their own right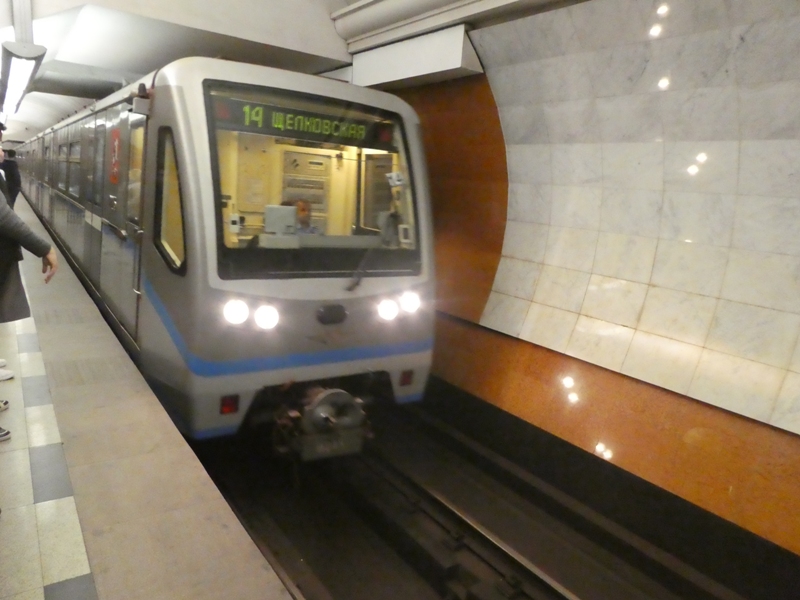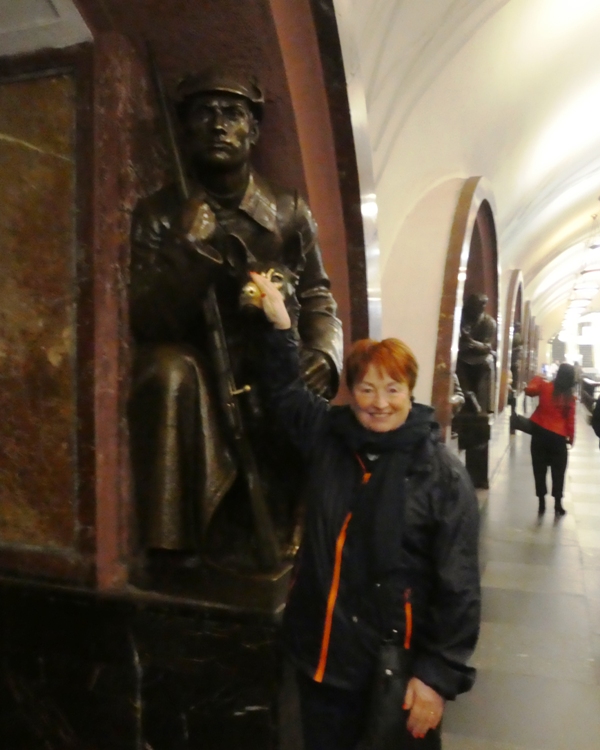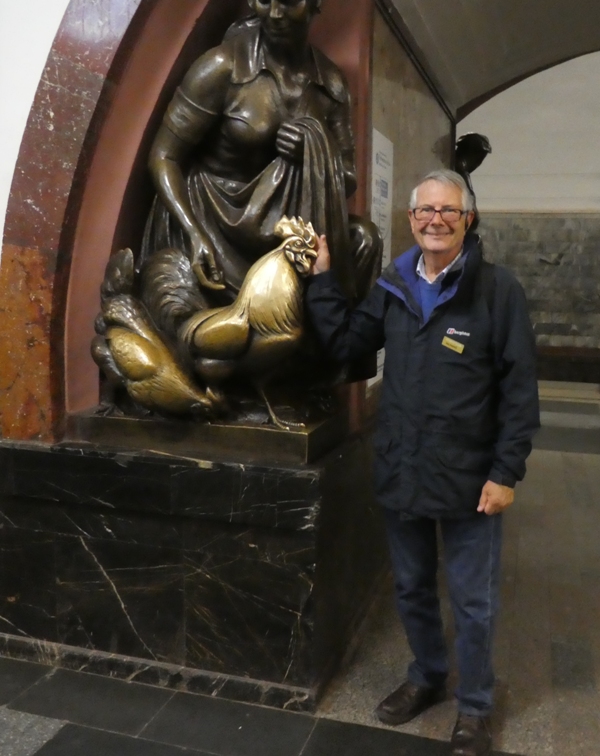 This station had many brass statues. If you rubbed the cockerel it brought good luck. Elizabeth preferred the dog's nose!

Our first panoramic view of Red Square. Apparently we were very lucky that it was fully open as often closed for events.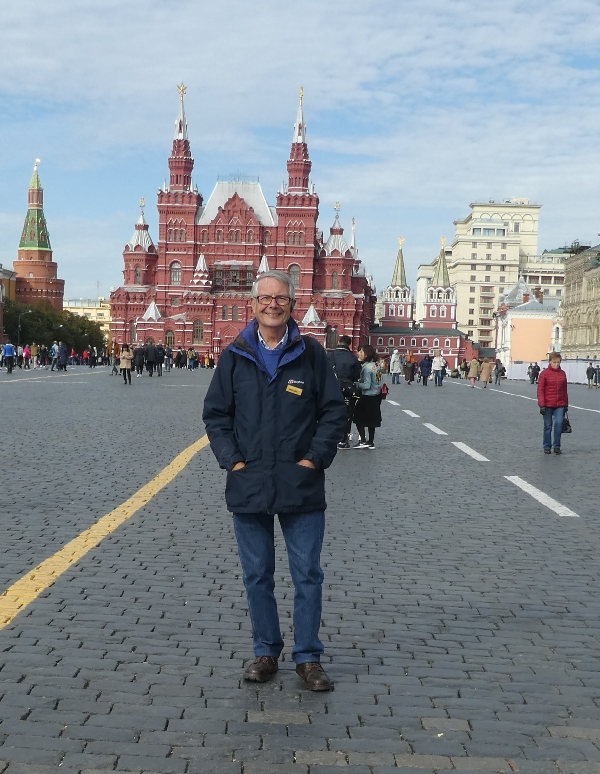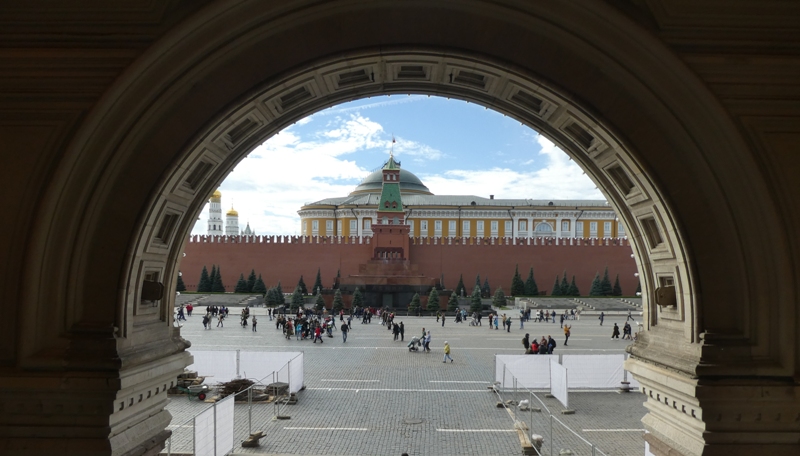 Lenin's Mausoleum is off Red Square. Closed today. We were told the queues to visit were often many hours long.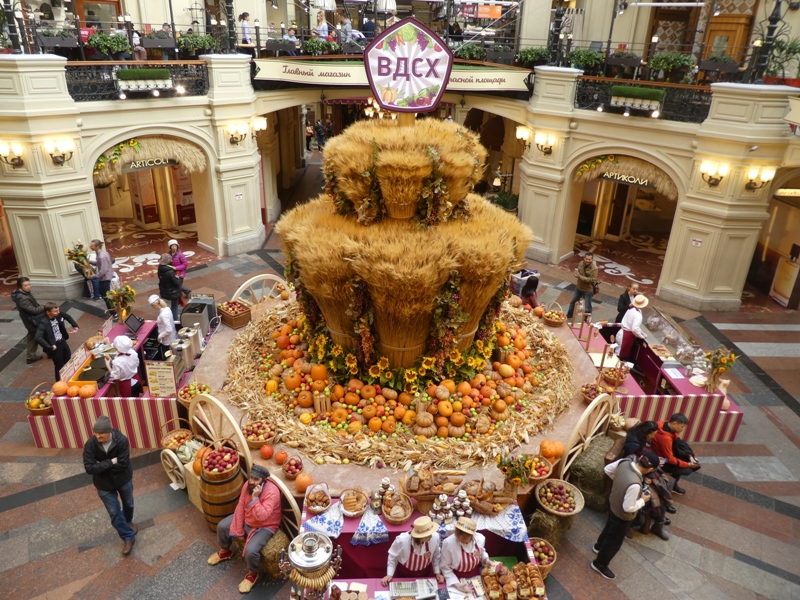 The famous GUM Dept Store. This was their Harvest Thanksgiving display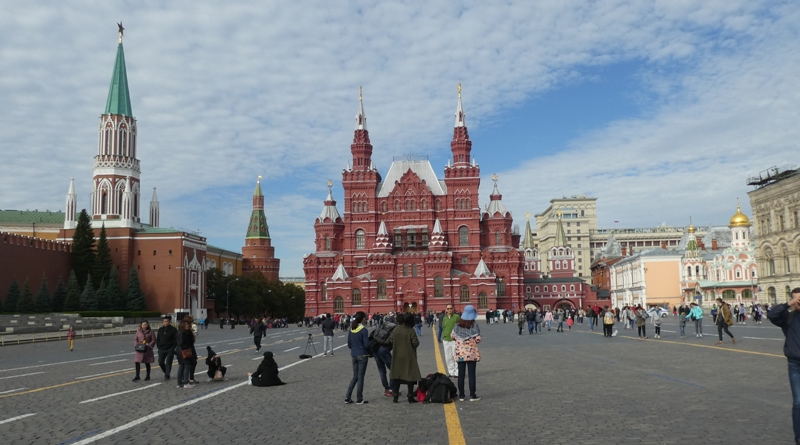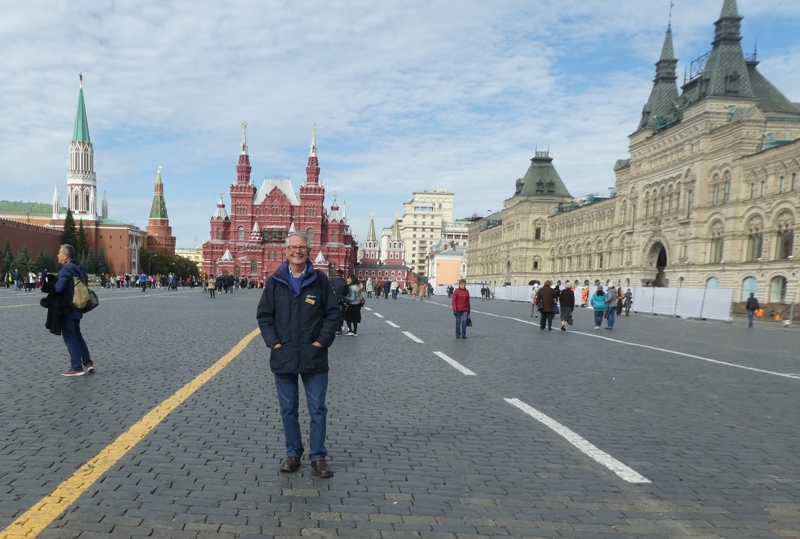 Kremlin Wall on left. Historical Museum in Centre. GUM's Dept Store on the right.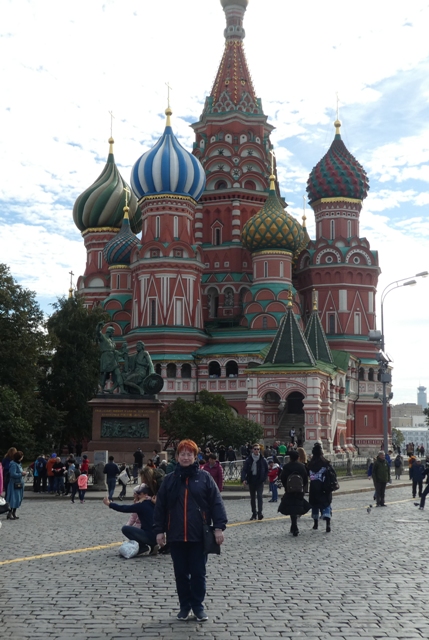 St Basil's Cathedral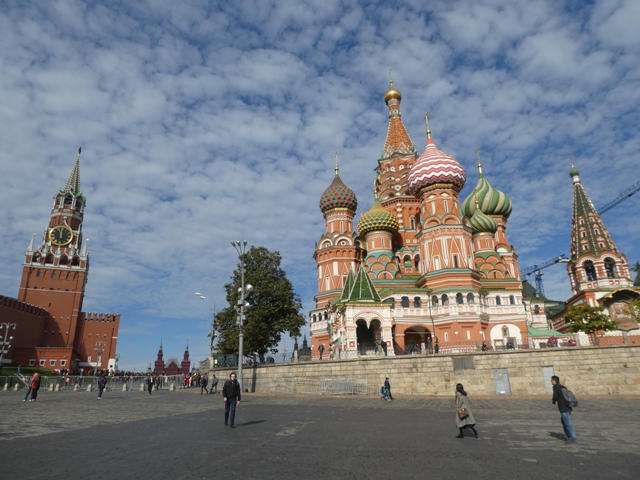 Savour's Gate and its clock tower on LHS with St Basil's Cathedral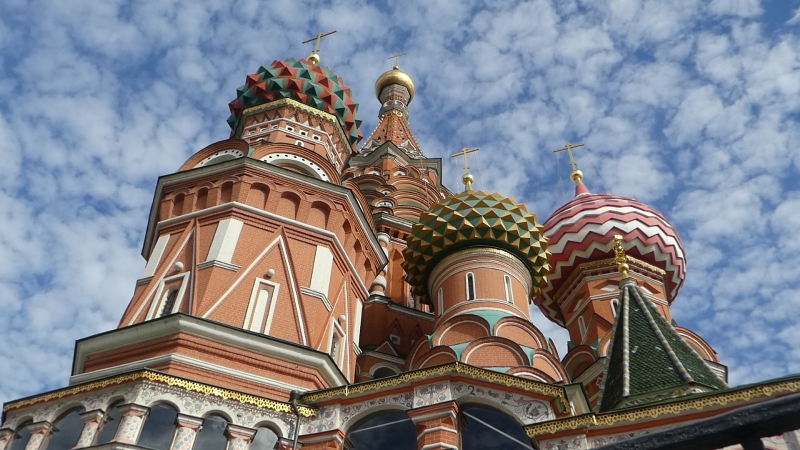 St Basil's Cathedral with its 9 domes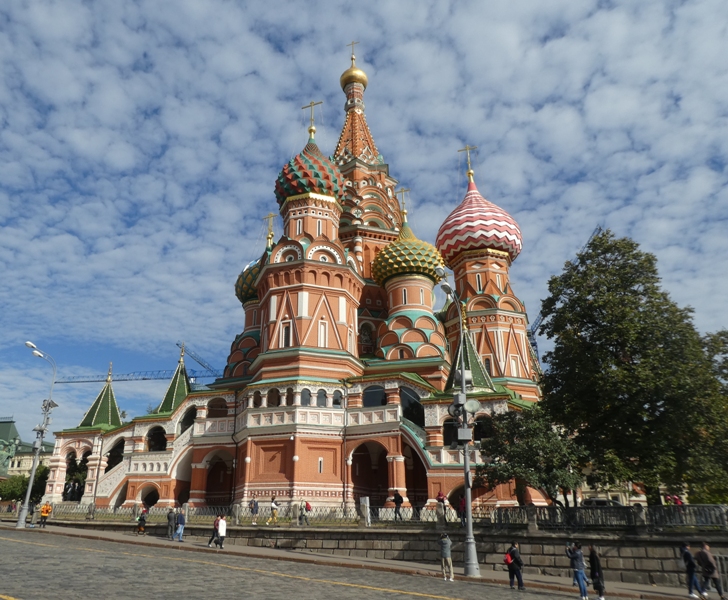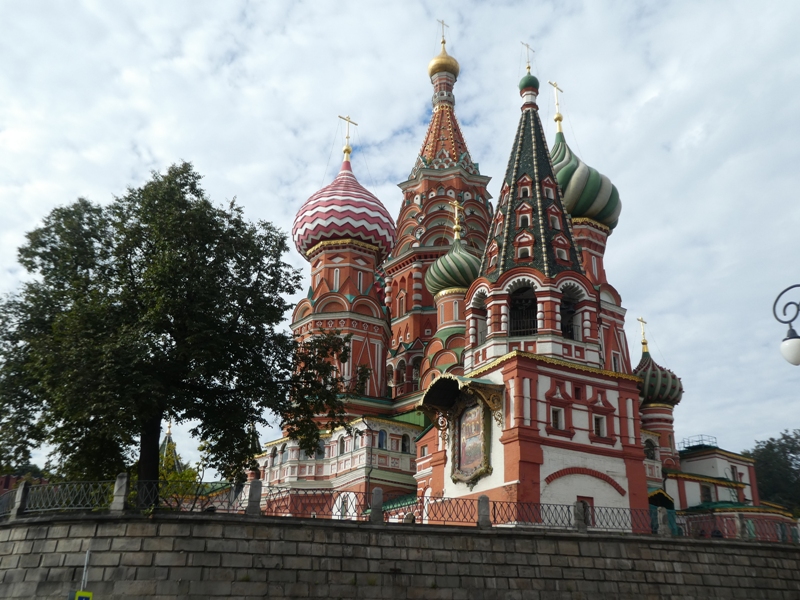 St Basil's Cathedral - Simply amazing!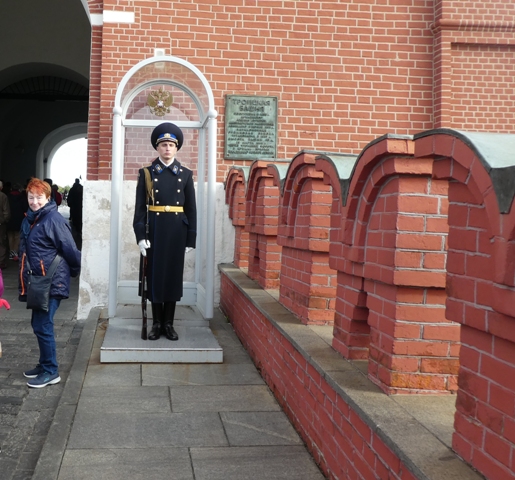 Guards at the entrance to the Kremlin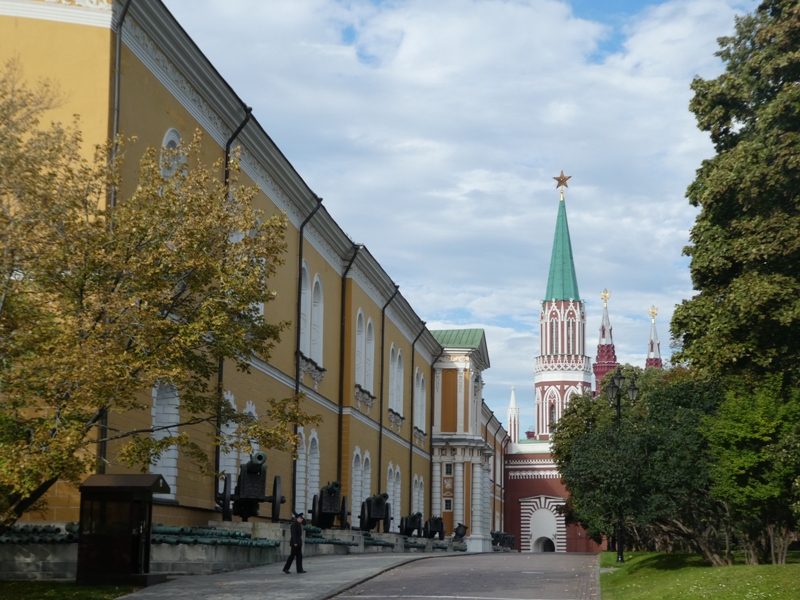 Kremlin. We were told that this road lead to Putin's offices
The Tsar Bell in the Kremlin. The largest in the world @ 200 tonnes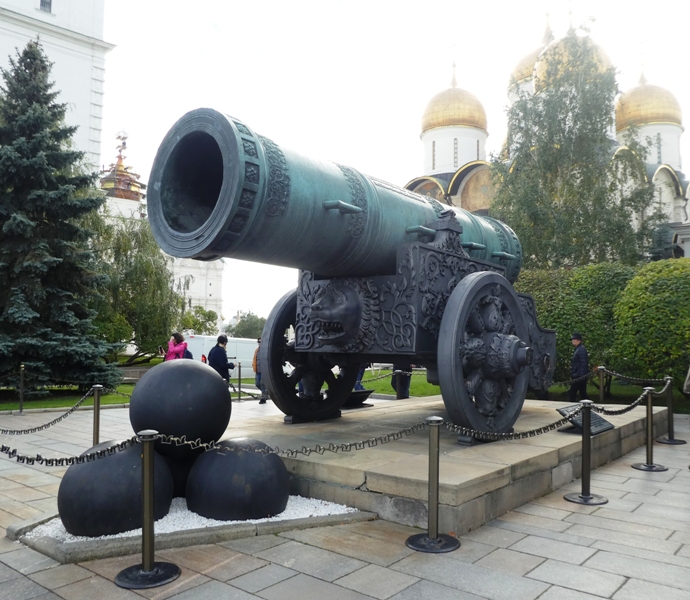 Kremlin. The largest cannon in the world.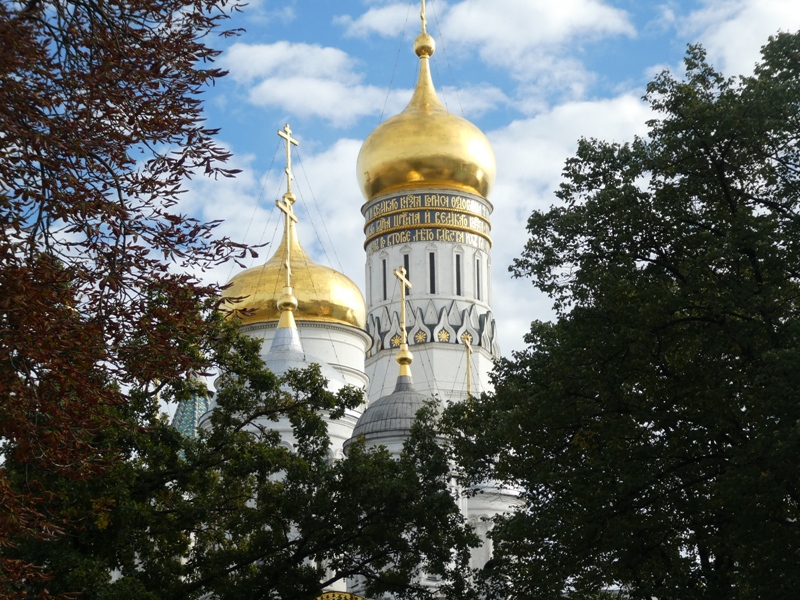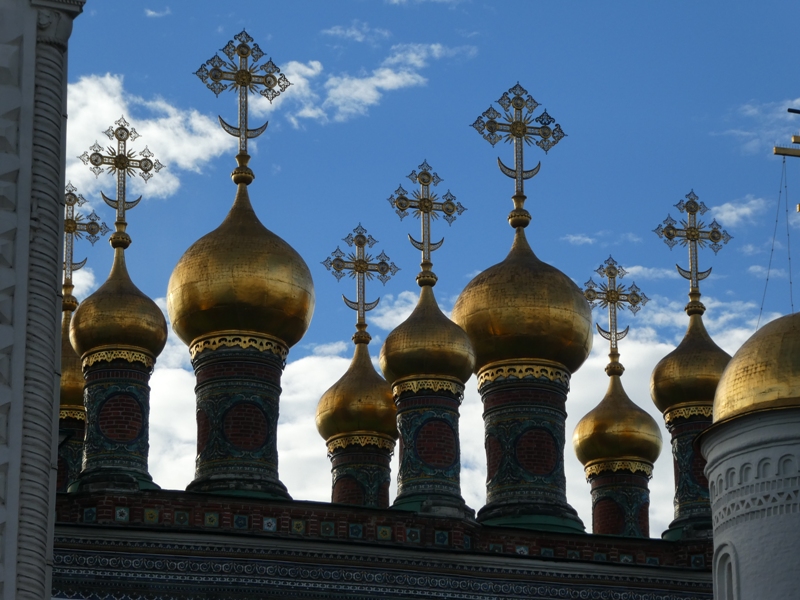 Kremlin - The golden Domes of The Cathedral of the Annunciation.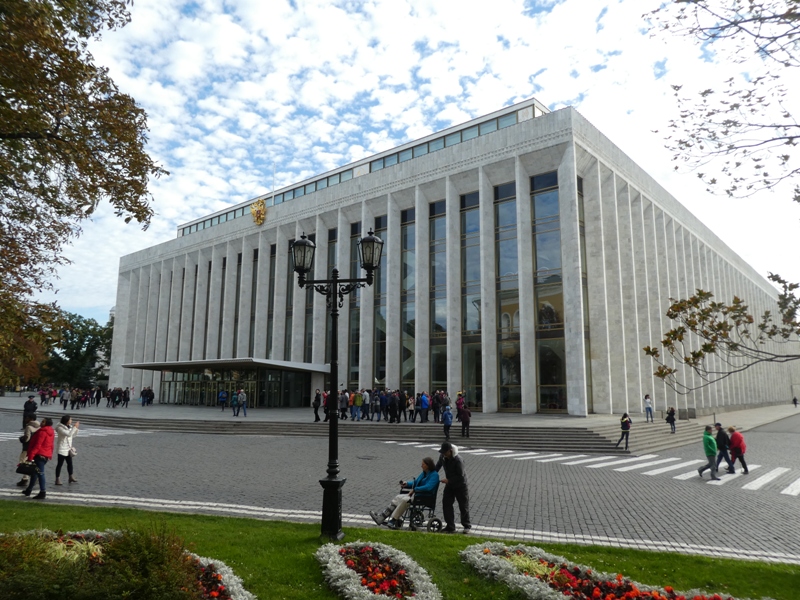 Palace of Congress in the Kremlin. Built in 1961.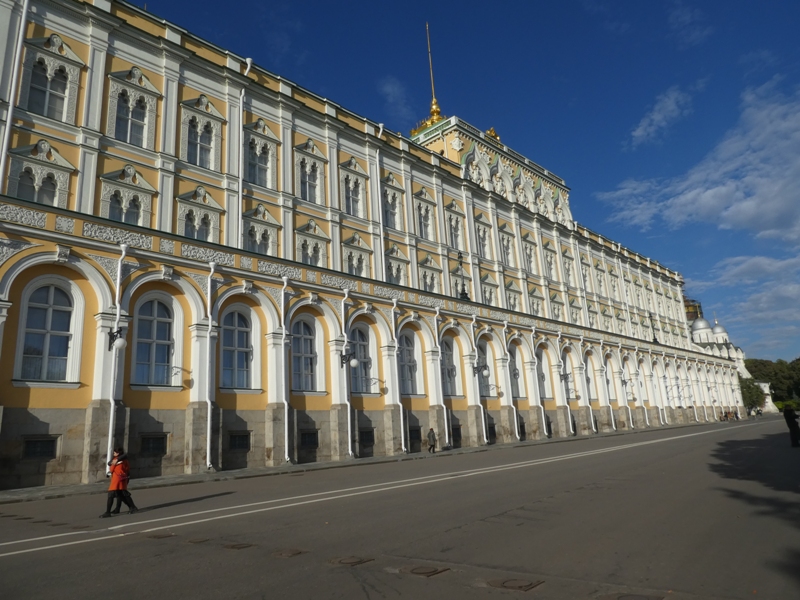 State Armory in the Kremlin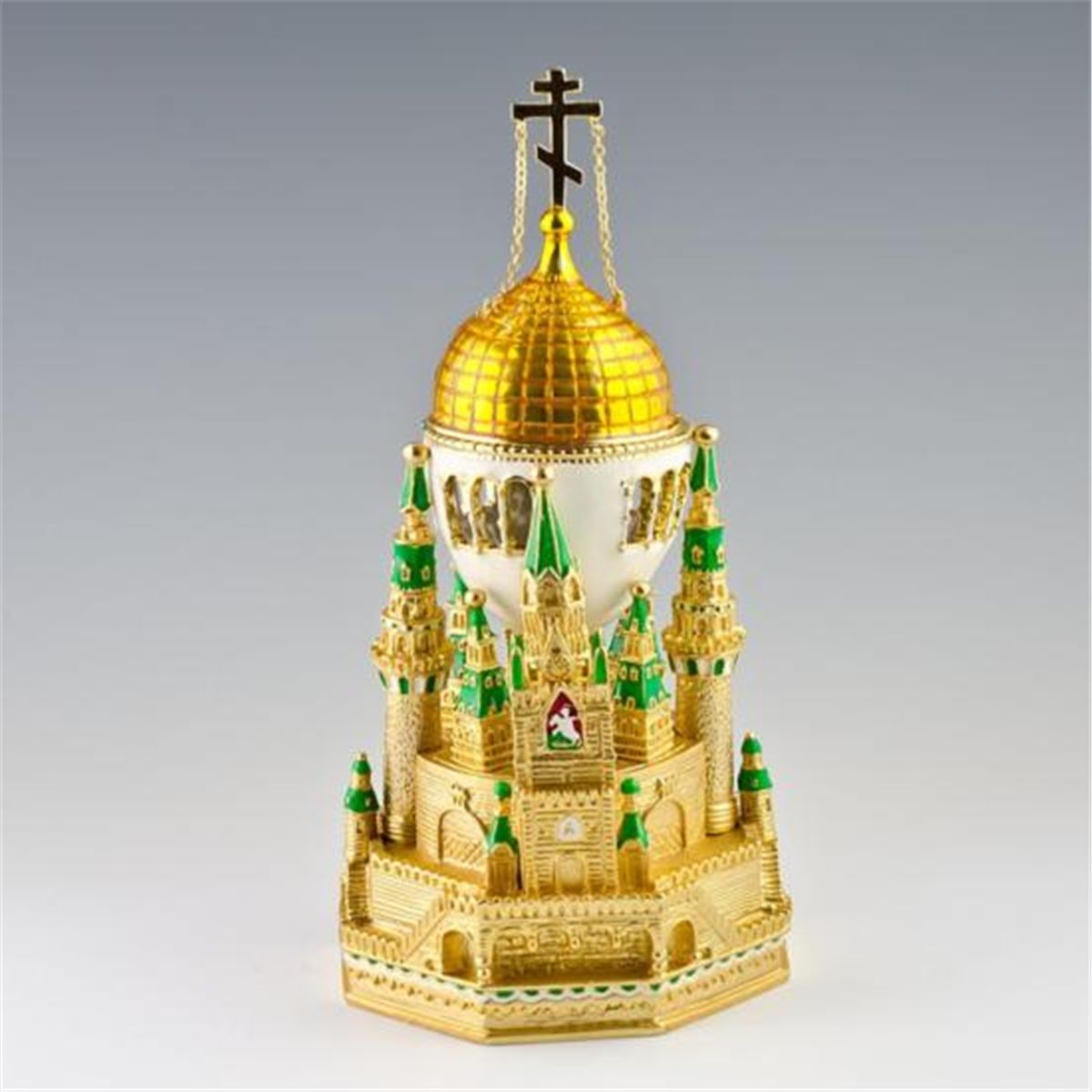 State Armory in the Kremlin, amongst many other things, housed a collection of Faberge Eggs incl this one of the Kremlin itself.