29th June 18 - Ibiza, Spain
New island - Ibiza. New country - Spain.
We arrived at 1.00pm and went on a stroll (climb?) to Dalt Vila (Old Town). No sign of the hedonistic Ibiza of old!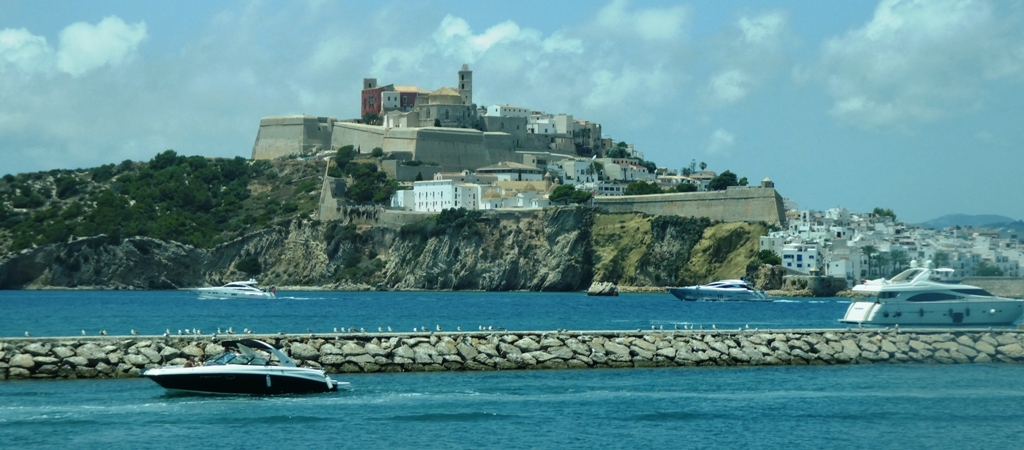 View from our suite on the Silver Muse as we docked. Not bad!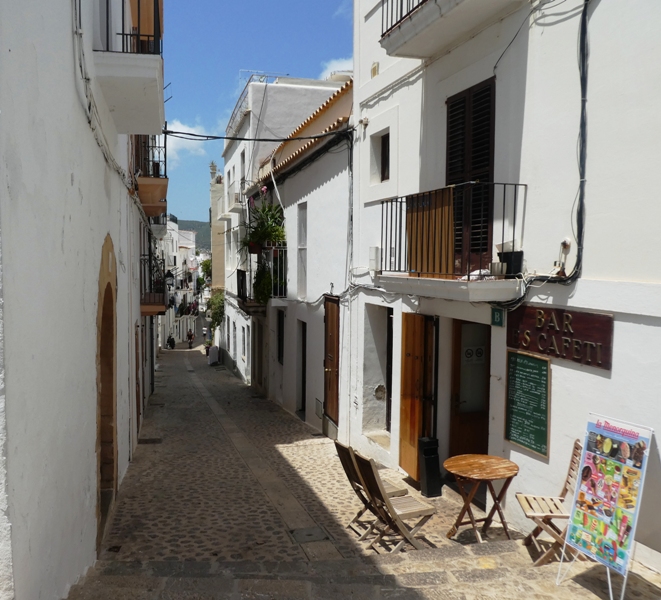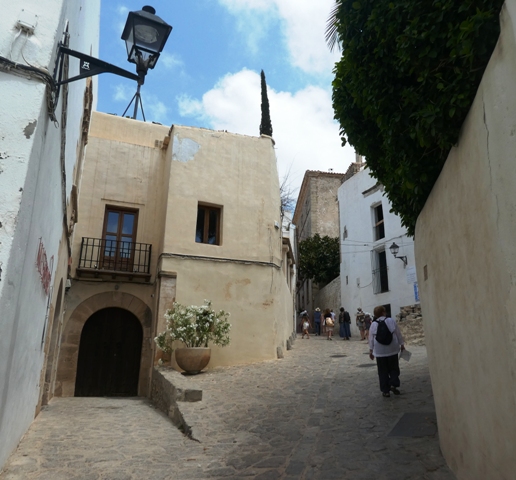 Ibiza is full of narrow cobbled streets and whitewashed houses and shops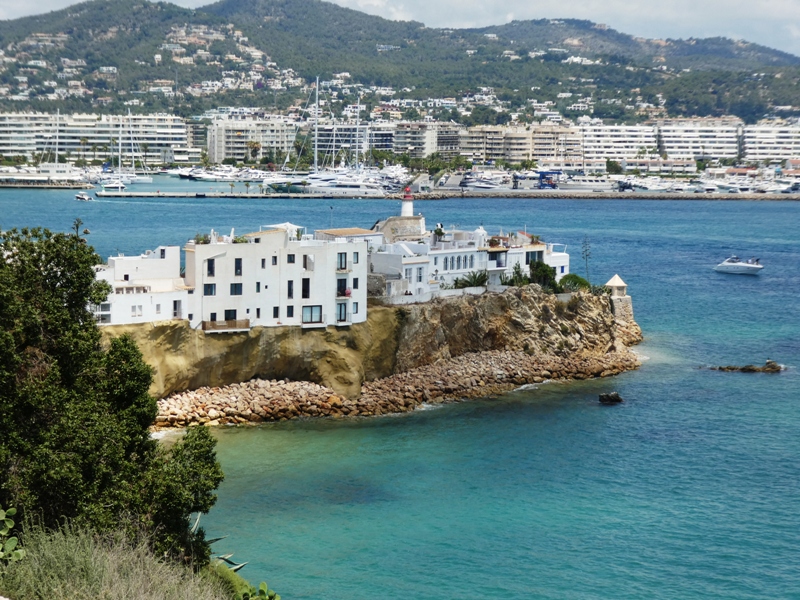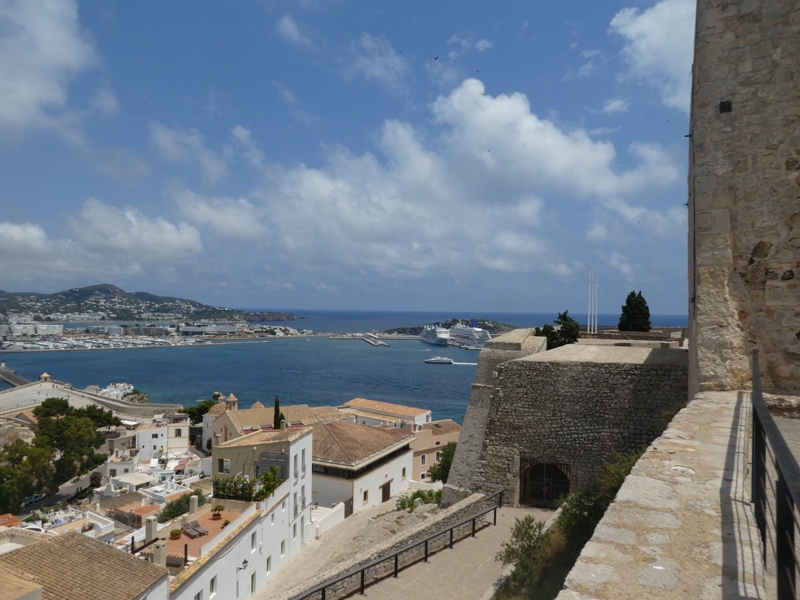 We climbed up to the ramparts of the walls that surround the Old Town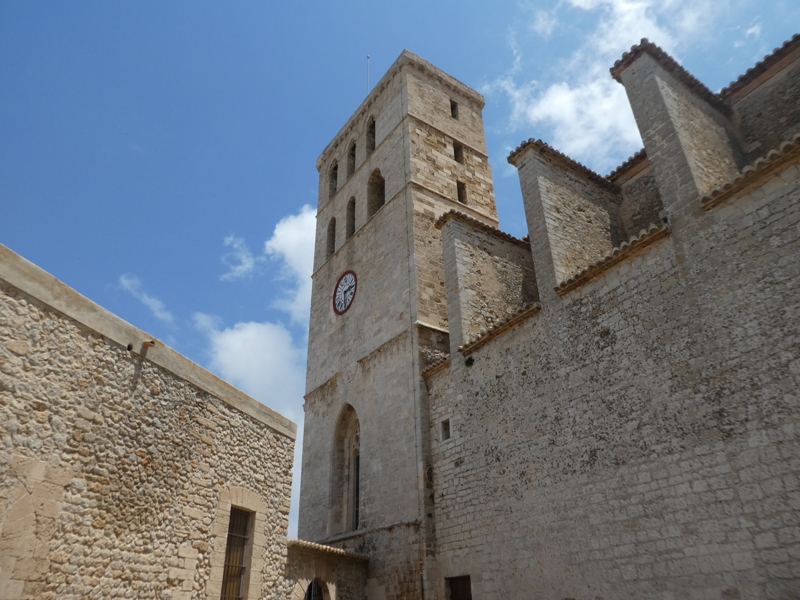 The 14th Century Cathedral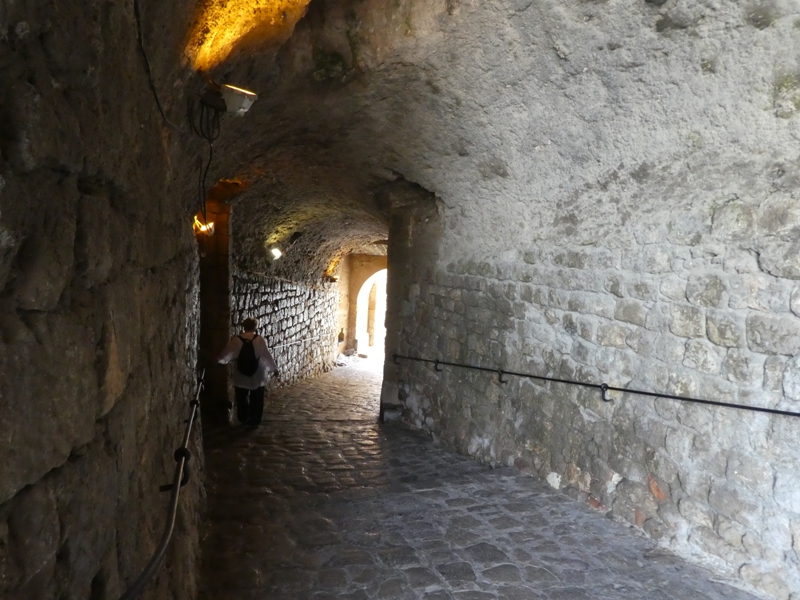 The Old Town is criss-crossed with tunnels too.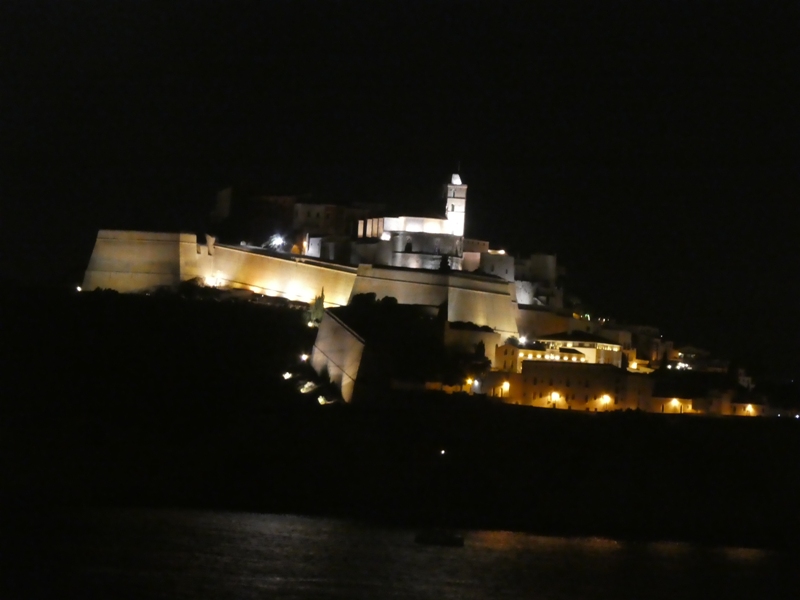 Ibiza Old Town as we left at night.