26th June 18 - Trapini and Erice, Sicily
Woke up to find us docked right in the centre of Trapini, Sicily.
Rather than go on an organised excursion we caught a #21 bus (E1.20 each) to the Cable car (E10) up to the hilltop village of Erice (Entrance E12). Quite stunning in everyway. Then a stroll through the old town of Trapani and back on board at 2.00pm!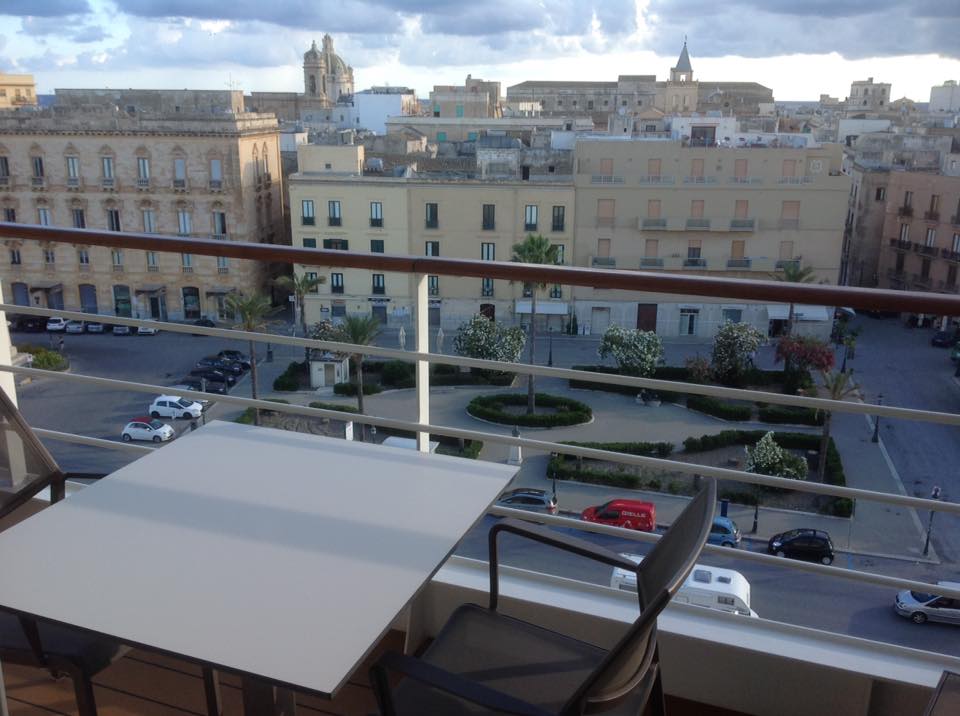 View from our cabin this morning.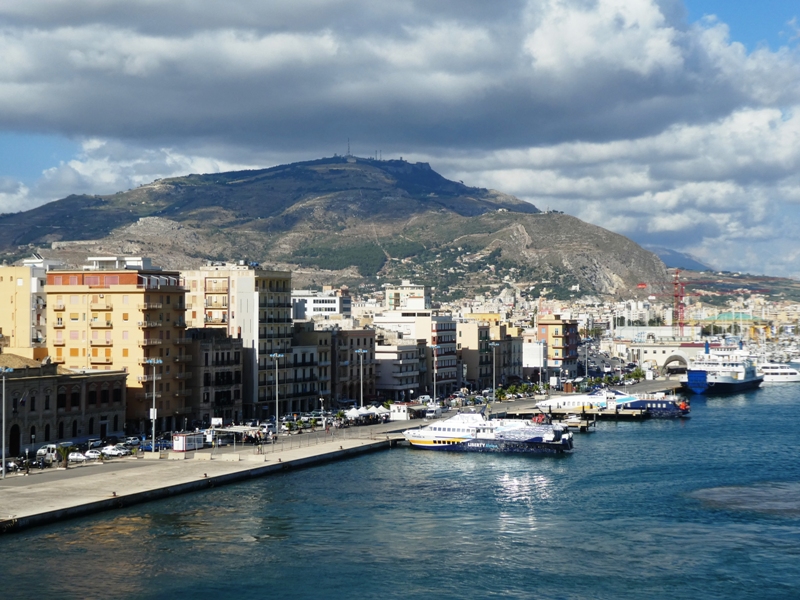 The waterfront of Trapani with the hilltop village of Erice in the distance.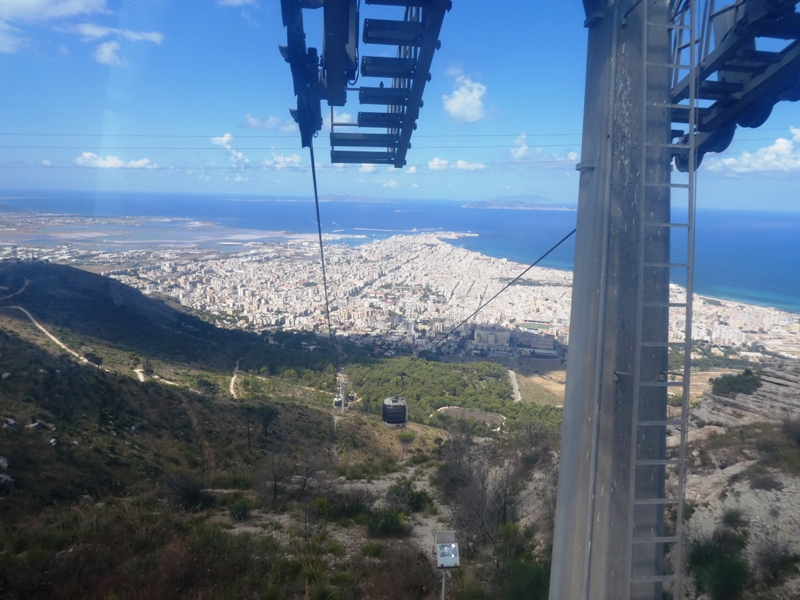 Riding the cable car to Erice

WOW! What a view!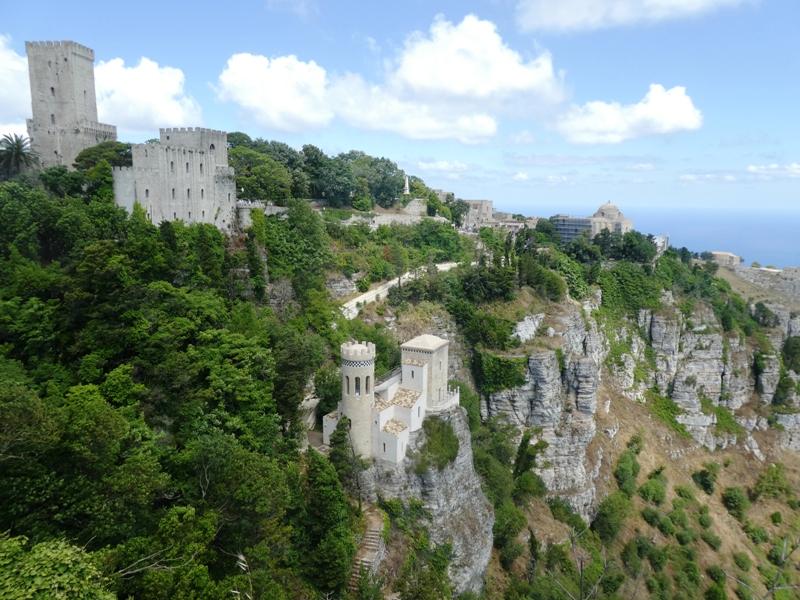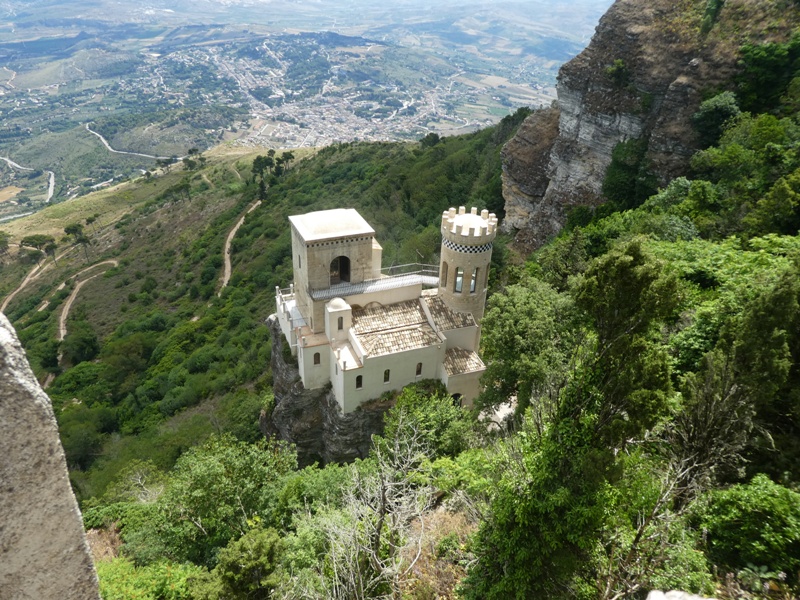 The Castello di Venere with La Torretta Pepoli below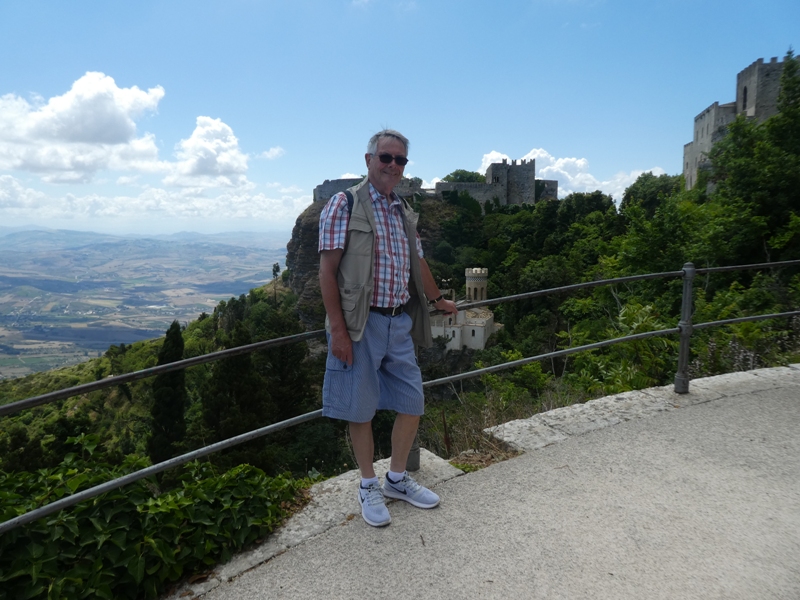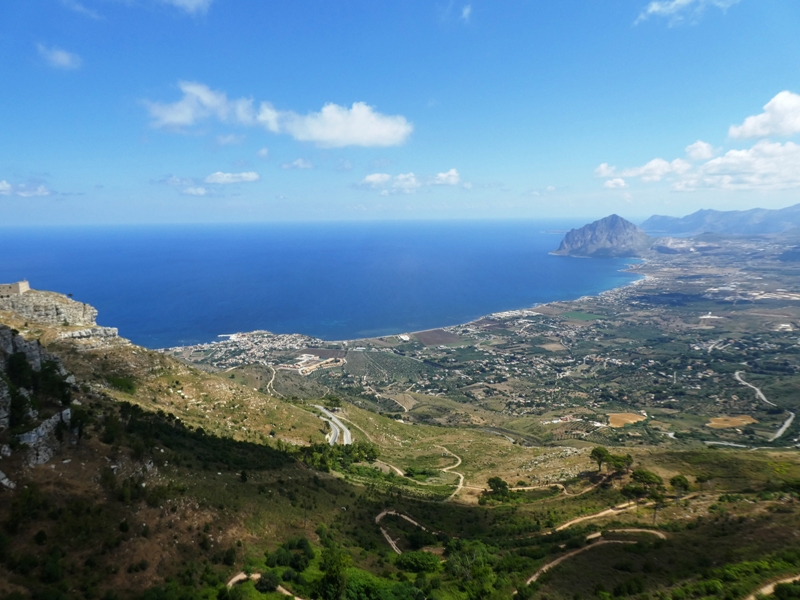 Views in every direction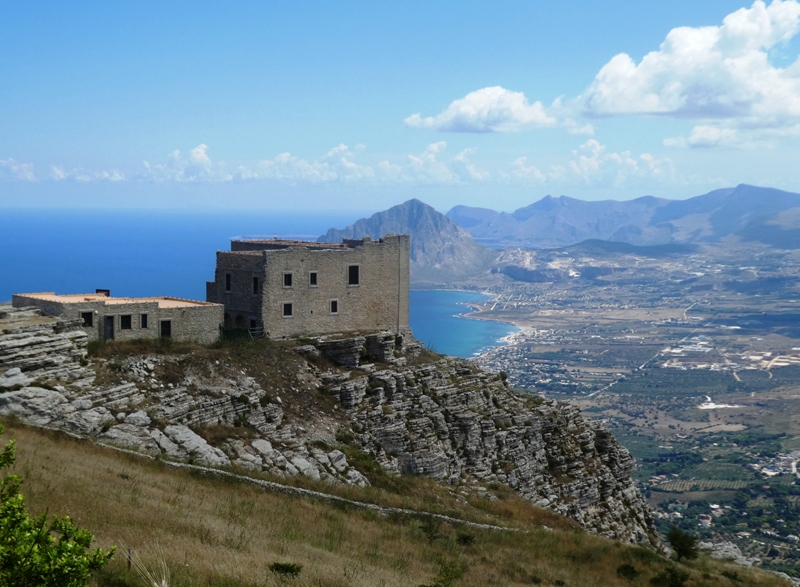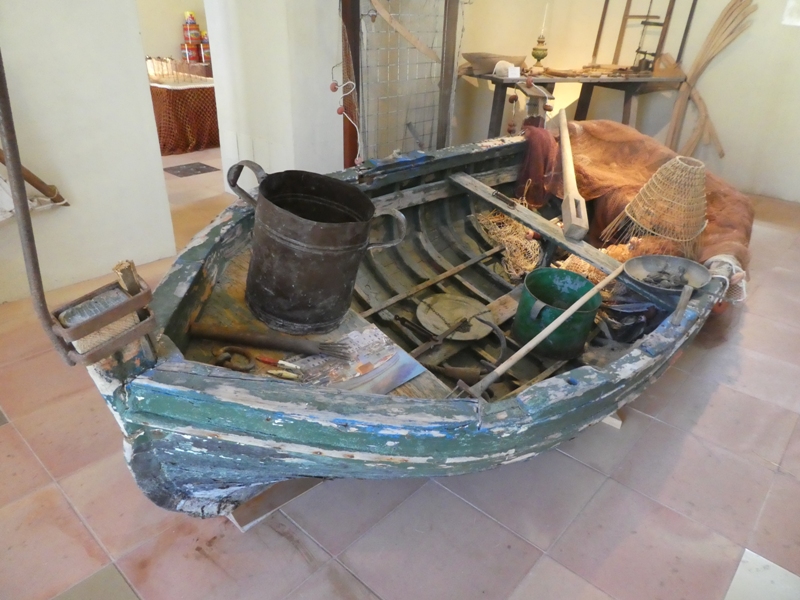 The Spanish Quarter with an exhibition of old fishing and farming stuff.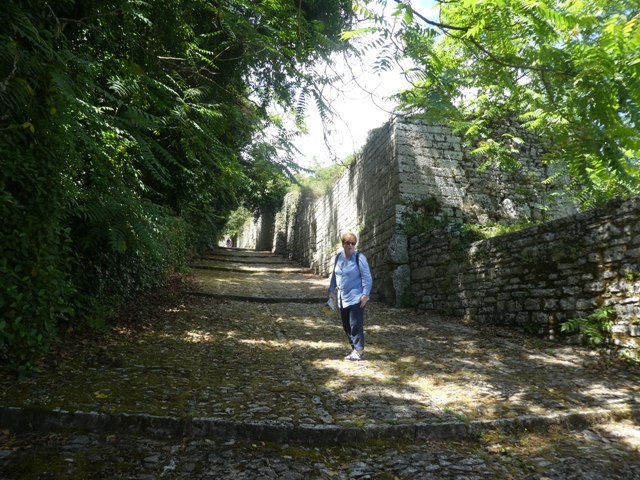 Mind you, there were lots of steep slopes and steps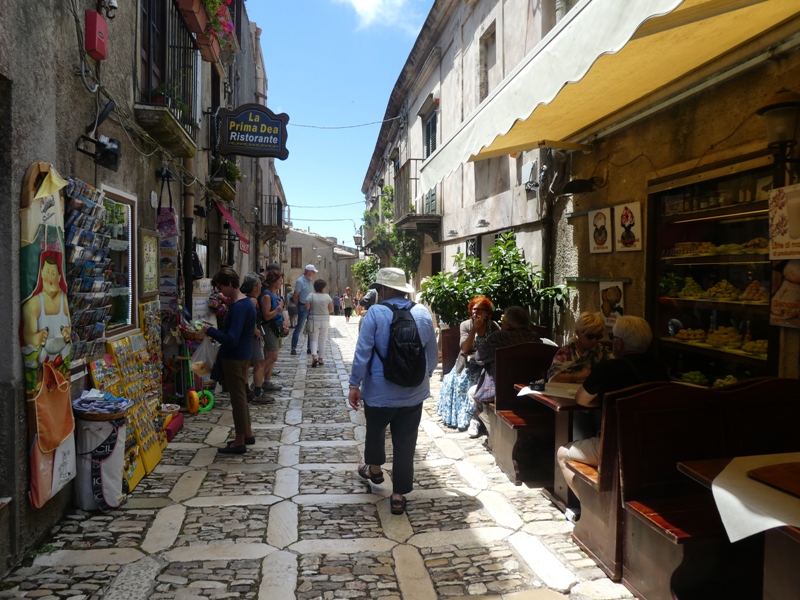 The pretty main street - Vittorio Emanuele in Erice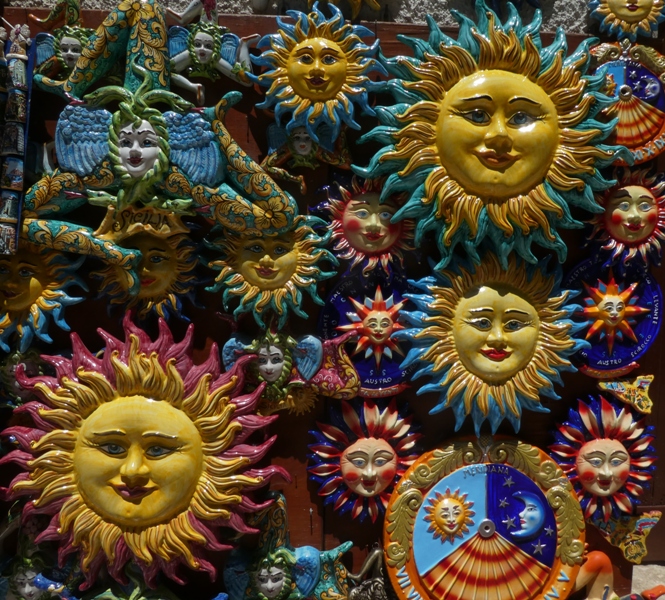 Lots of shops selling ceramics. Indeed we bought some for the kitchen wall.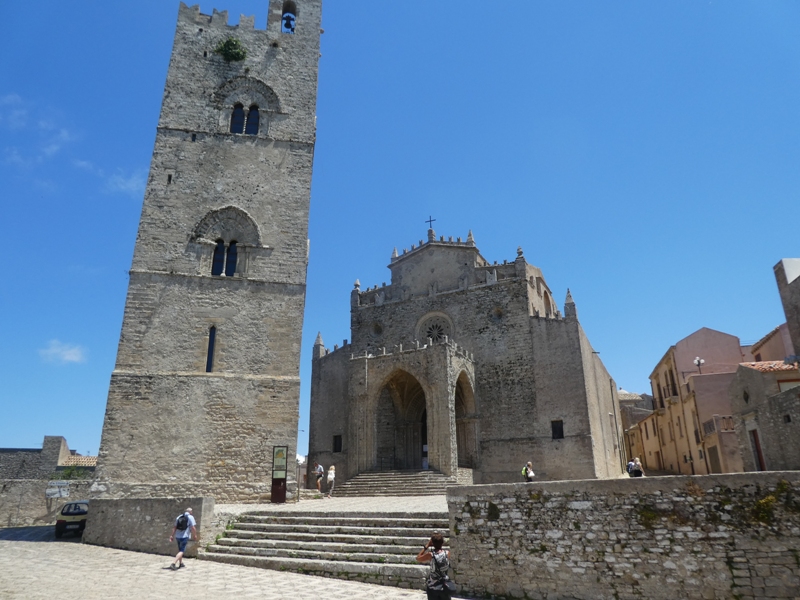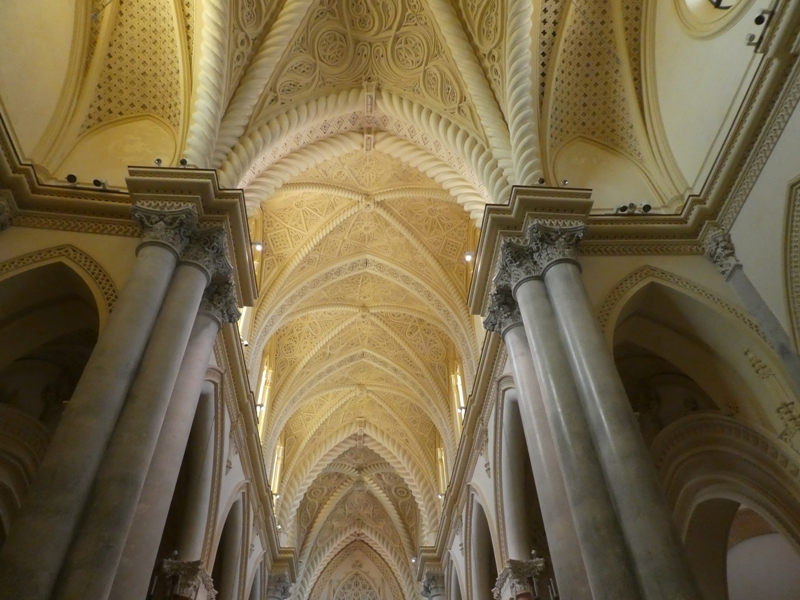 The Duomo with one of the most impressive carved stone ceilings I have ever seen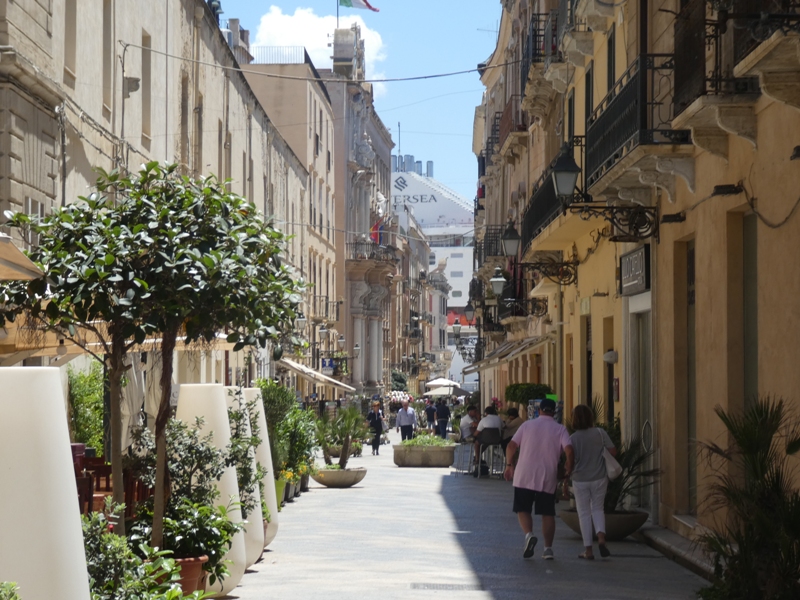 Back to Trapani and a wander through the lovely old town and back to our ship. Indeed you can see how close we are as you can espy the Silver Muse at the end of this street.