30th May 18 - Boat trip to Capri
We hired a private boat for the day from MBA Blu Charter. Brand new boat with skipper (Agostino). Met by taxi at our villa and taken to the port. At Capri met by Anna who organised funicular tickets etc. Lunch on board. Several swims in the clear blue (and surprisingly warm) seas.
GREAT DAY!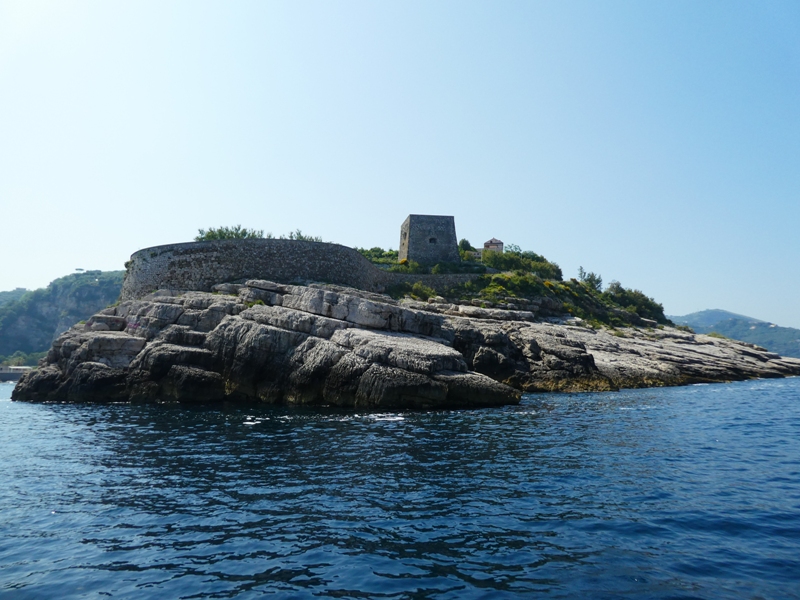 Roman lookout as we left Sorrento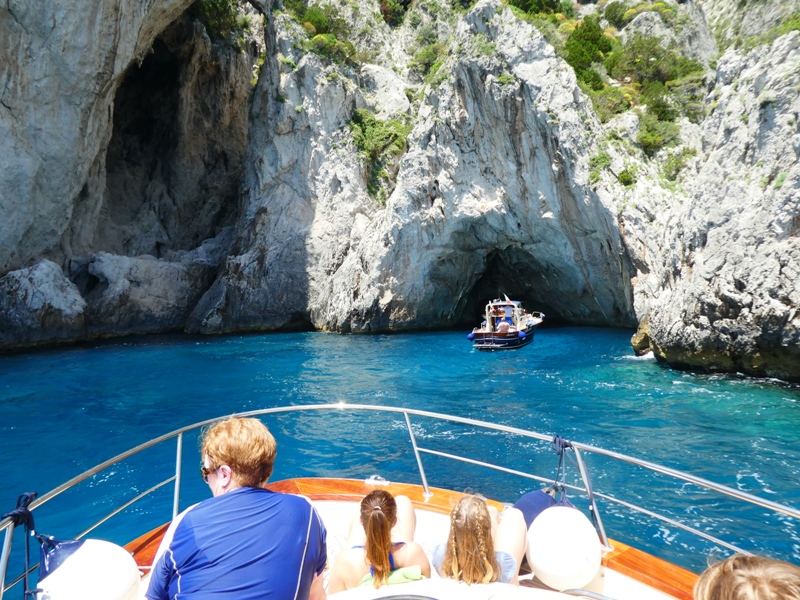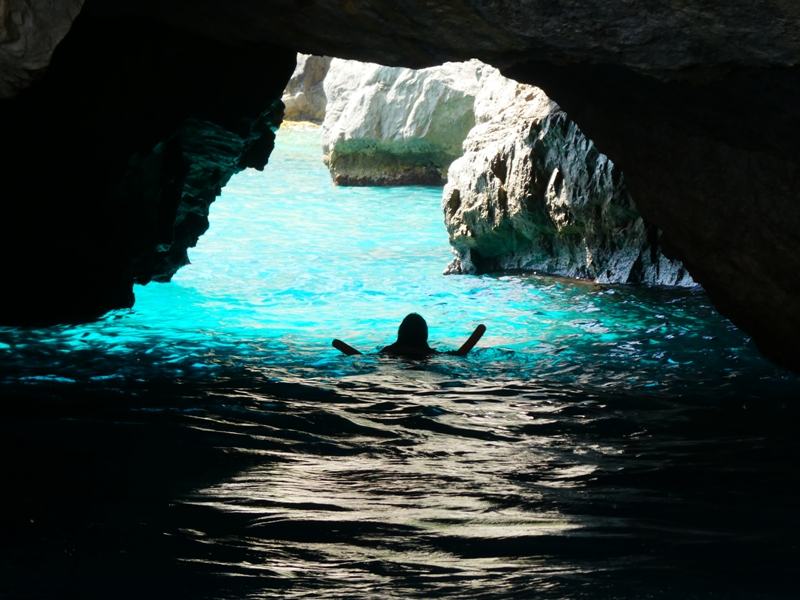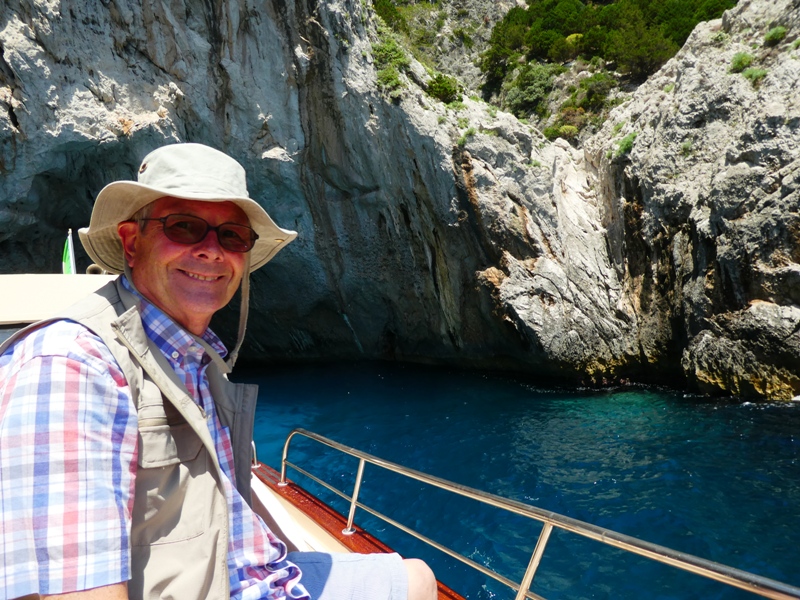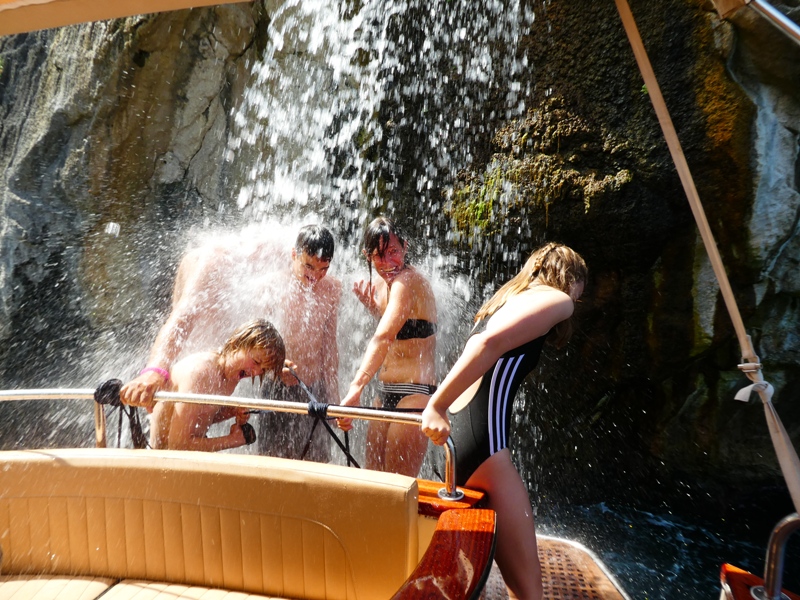 Many caves and inlets including this one with a waterfall which the kids loved!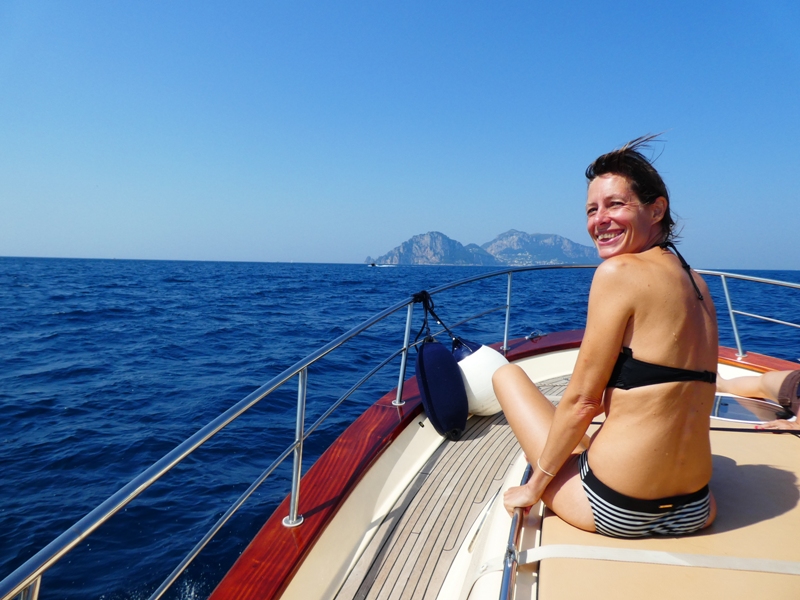 Enroute to Capri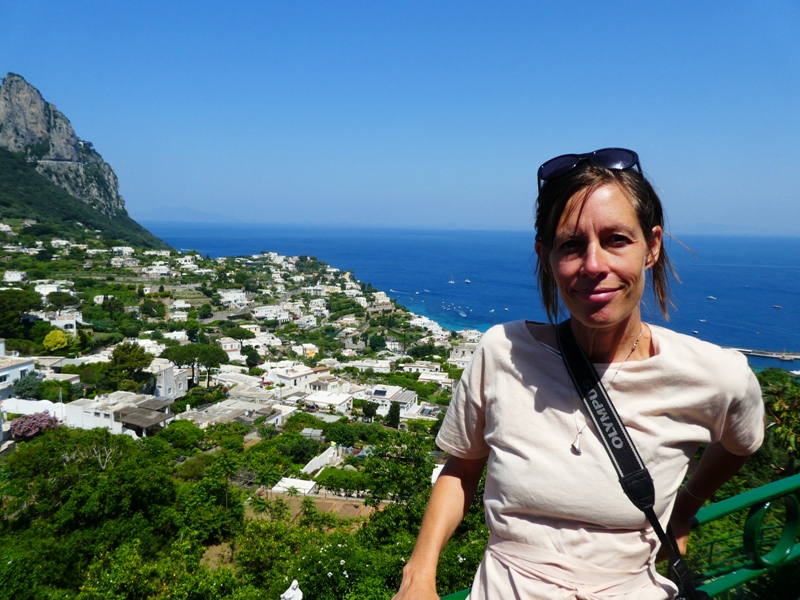 Capri and a ride up on the funicular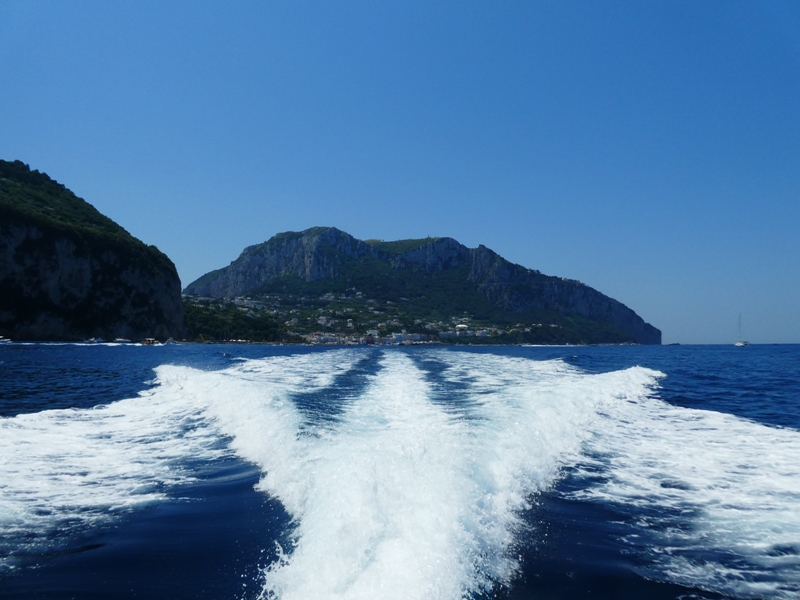 Leaving Capri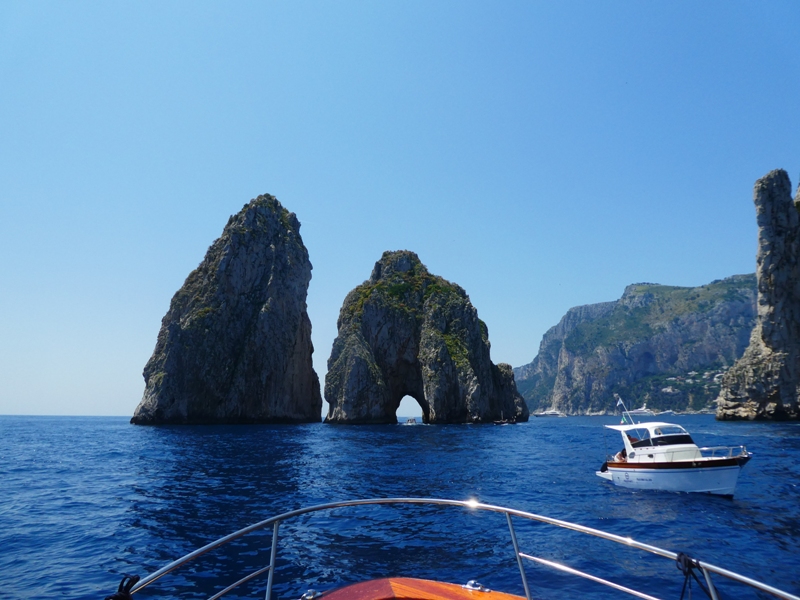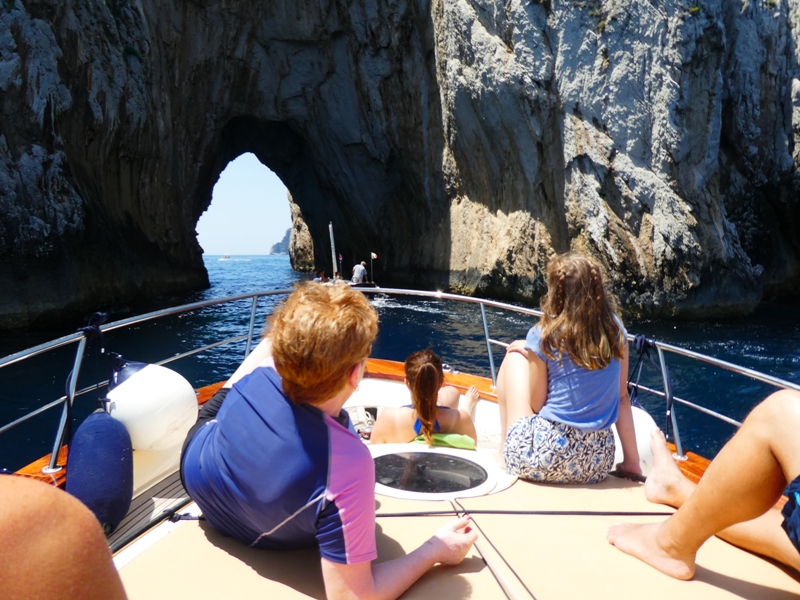 Heading for the Faraglioni Rocks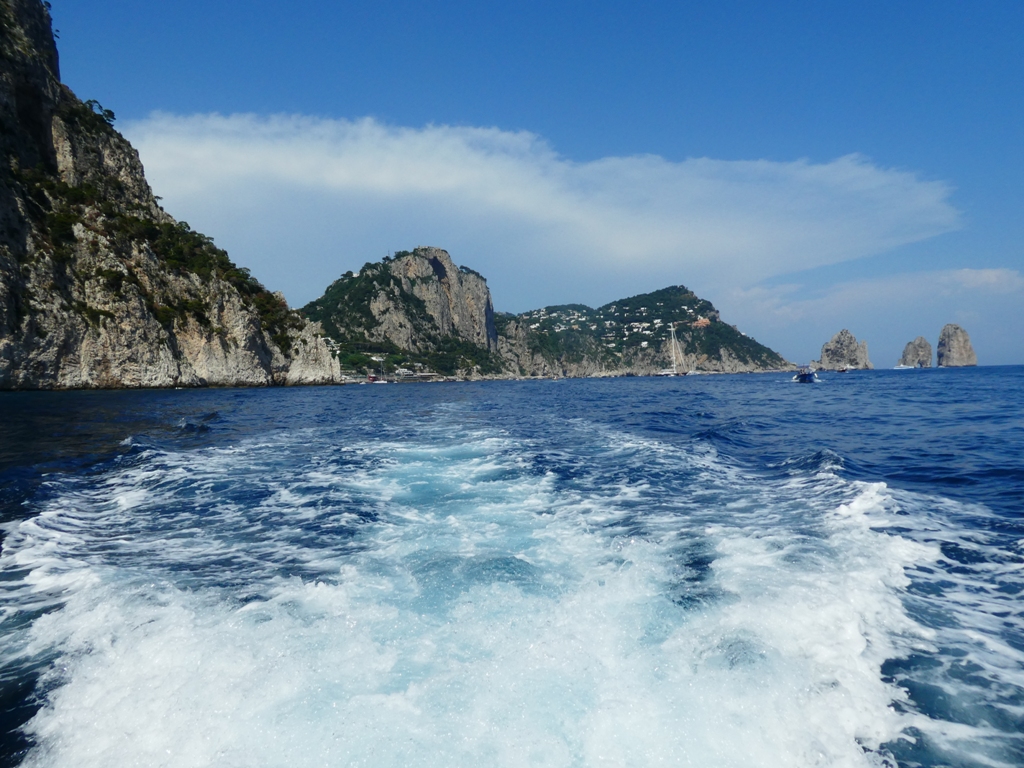 Faraglioni Rocks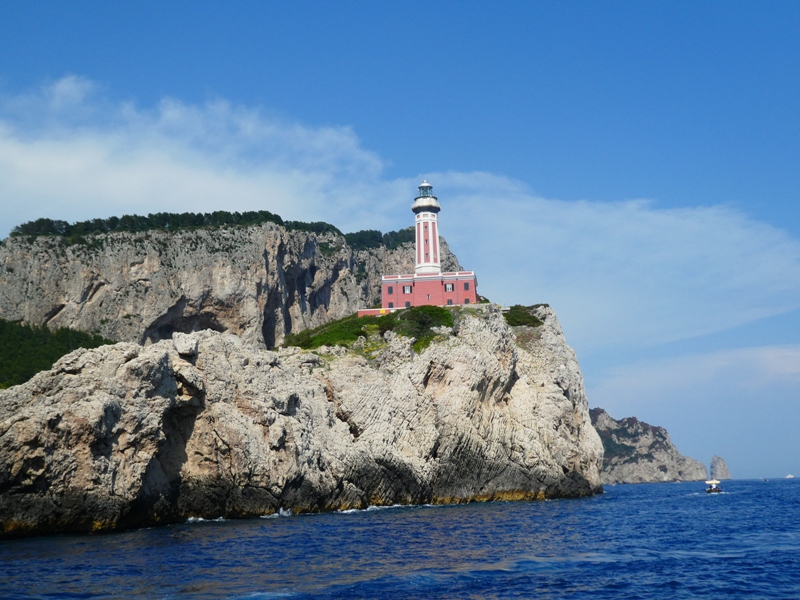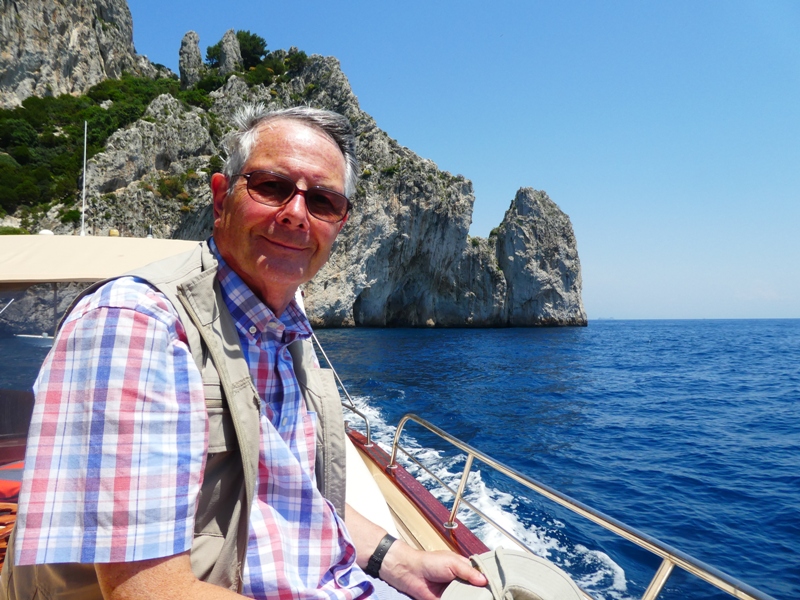 Wonderful blue sea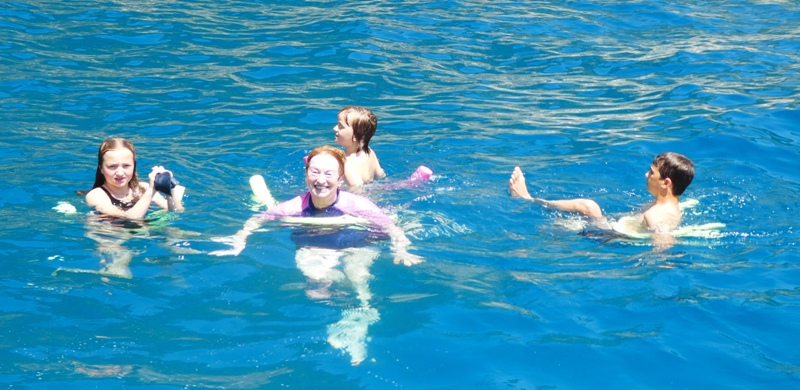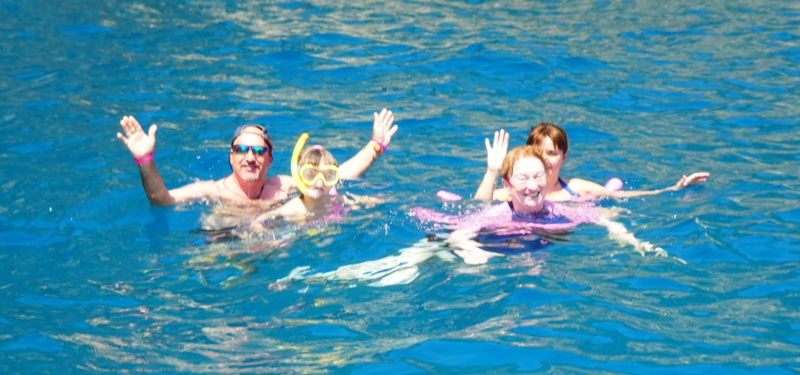 Swim time!