28th May 18 - Pompeii and Vesuvius
A day trip to Pompeii and Vesuvius.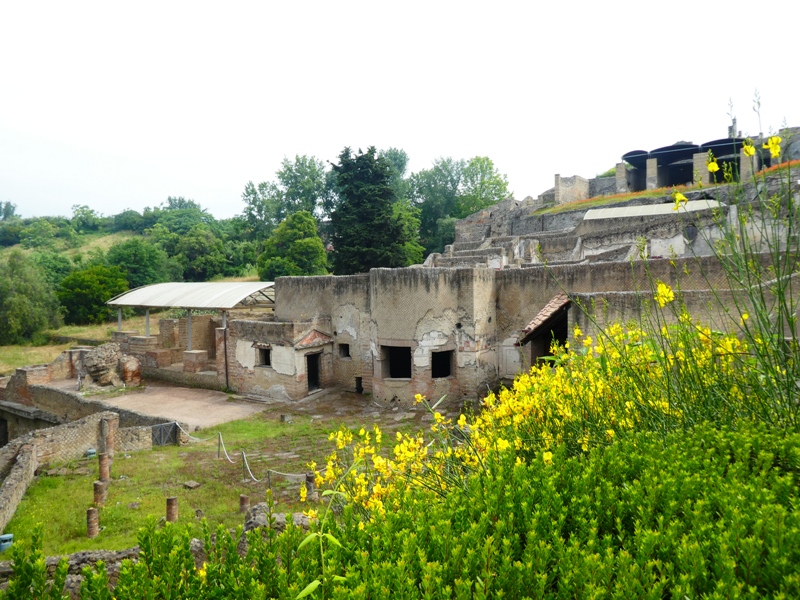 Met at the entrance to Pompeii by our guide - Gaetano - who was excellent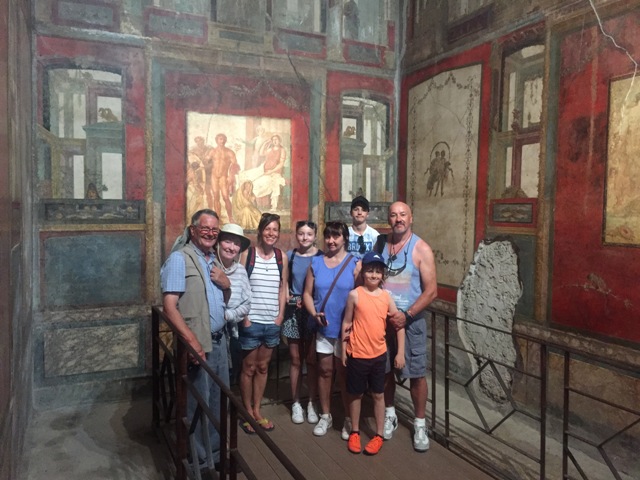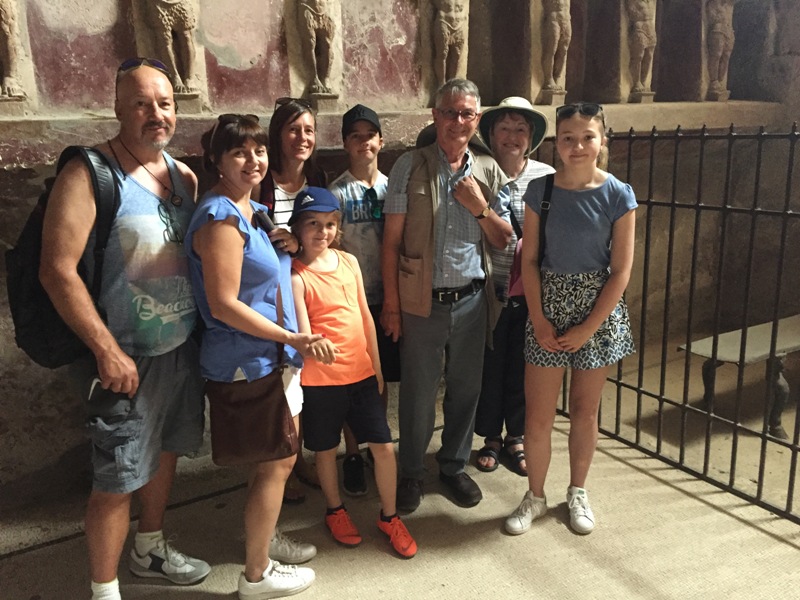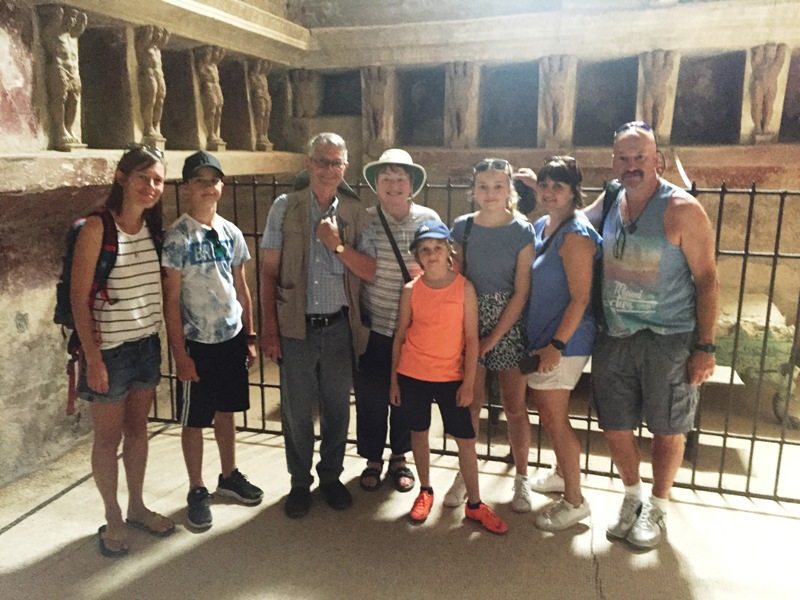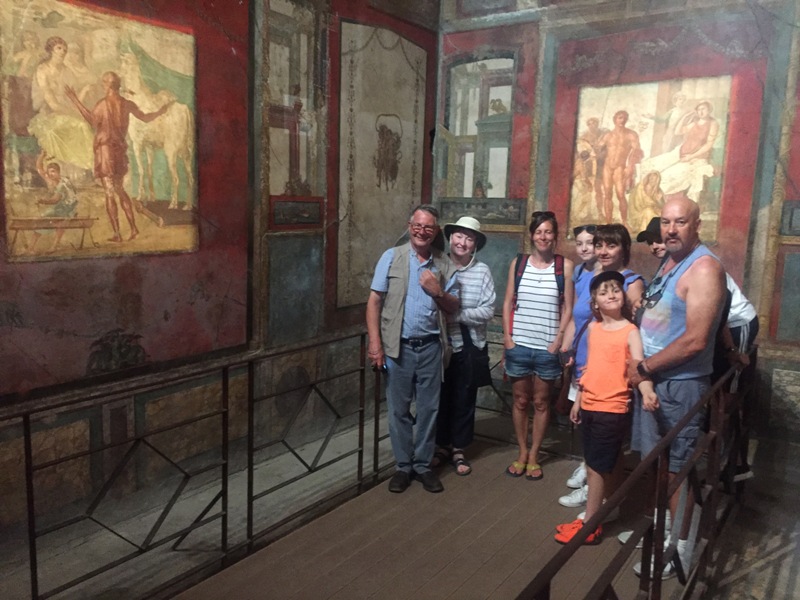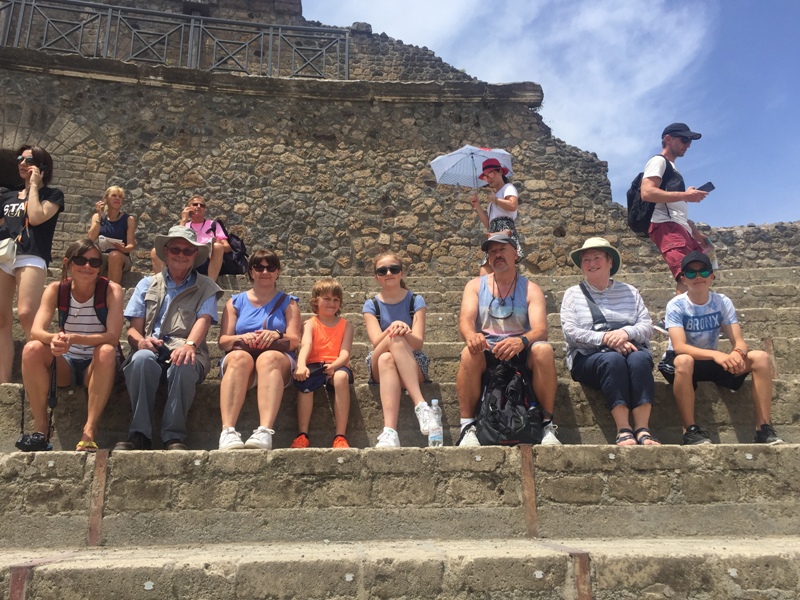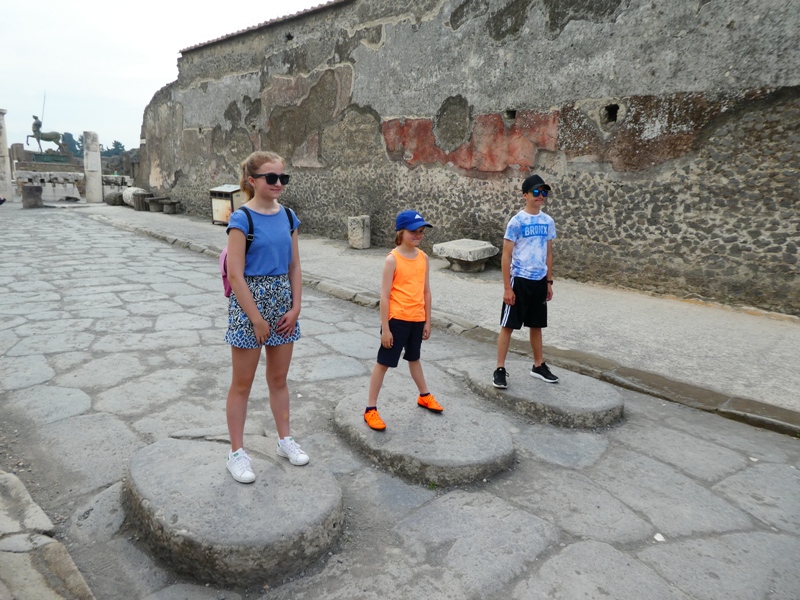 These stepping stones in the road were needed as the roads were constantly washed with water. You could tell if a road was one way or two way by the number of stepping stones.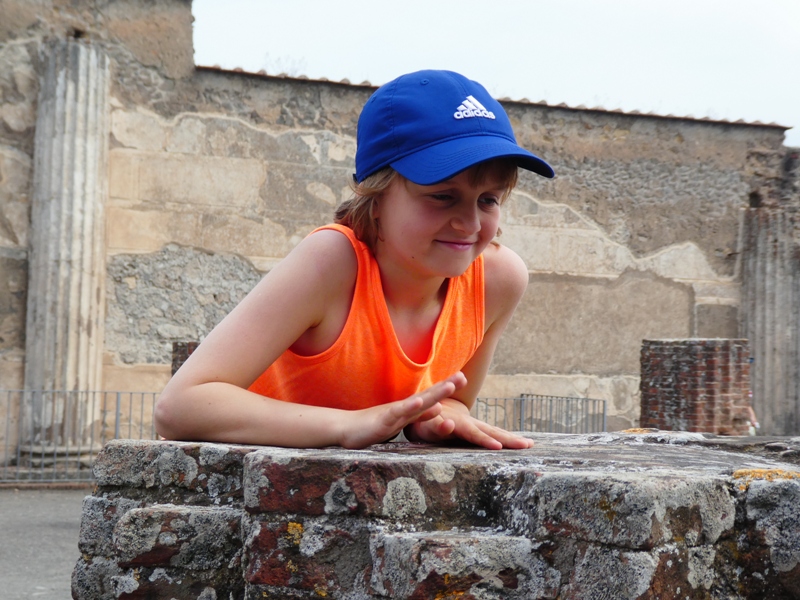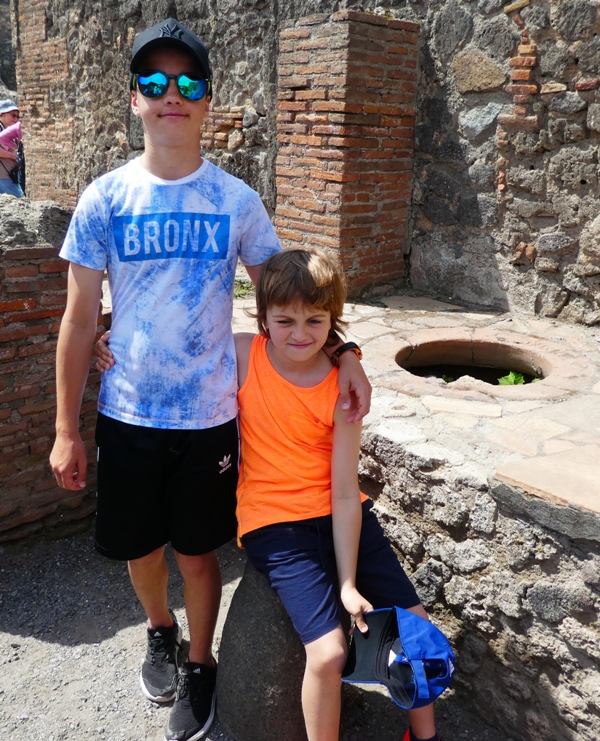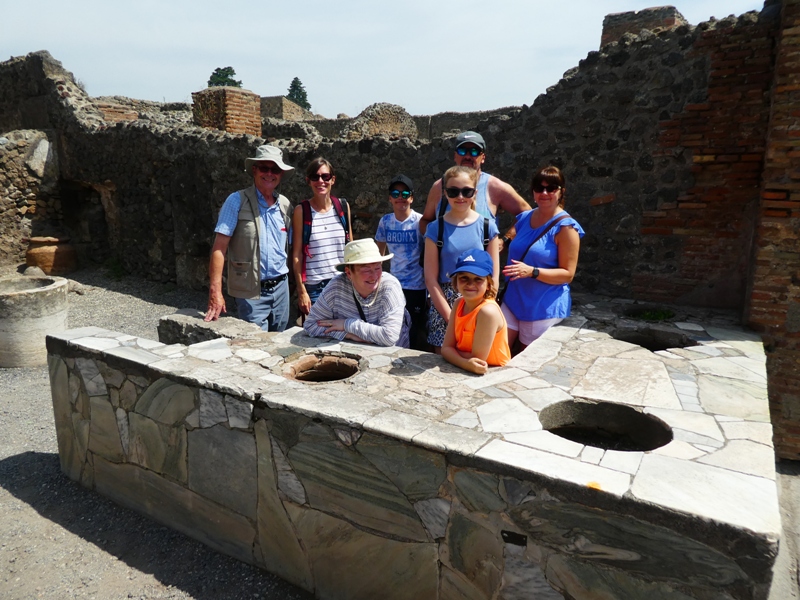 One of the many food outlets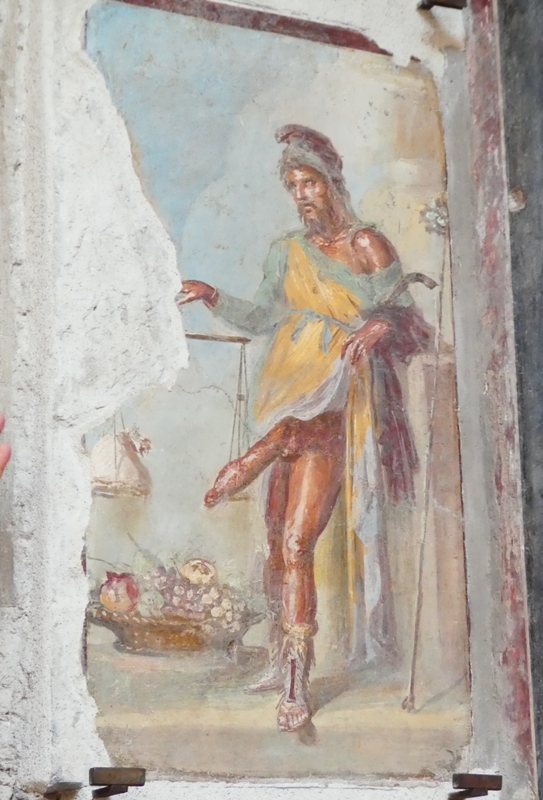 Harry was intrigued by the .....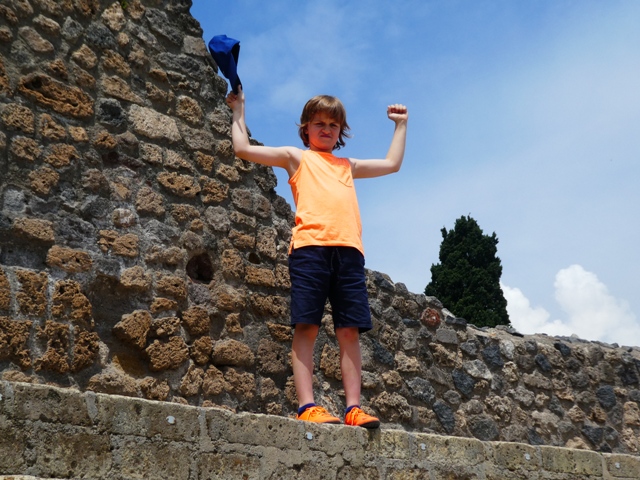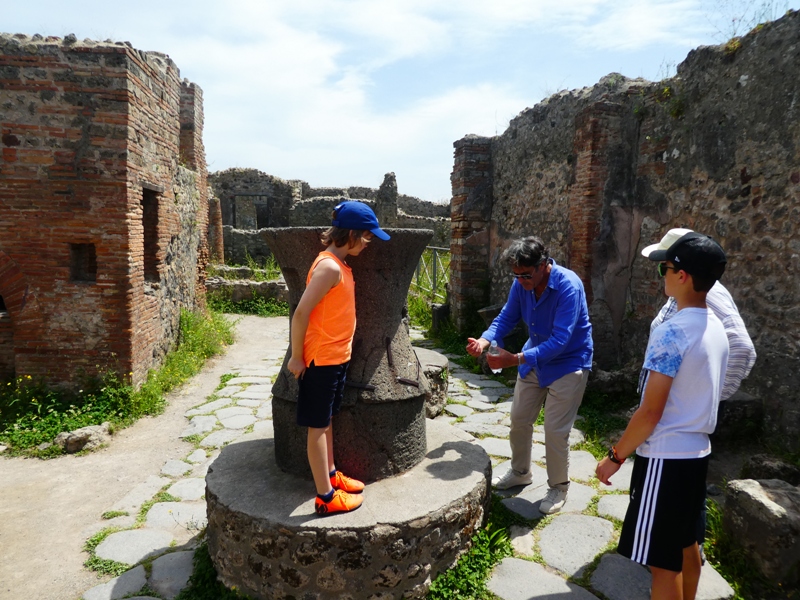 A bakery. This is where they ground the wheat
Then we drove to the base of Vesuvius. From there it was a long steep trek to the top of the crater.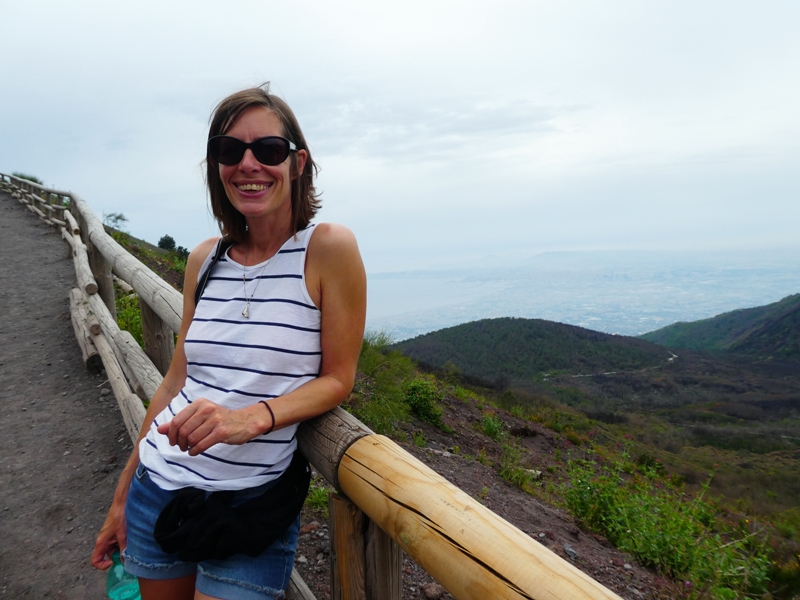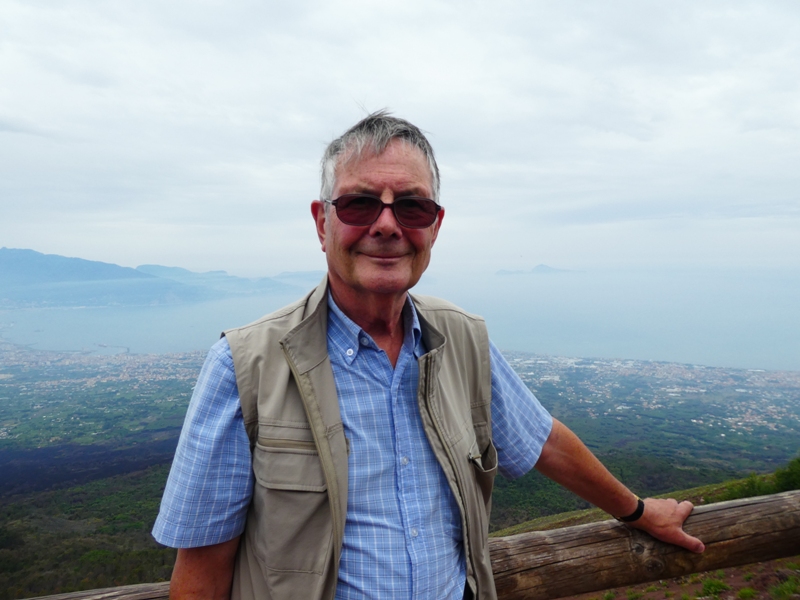 Lovely views of the Bay of Naples as we climbed.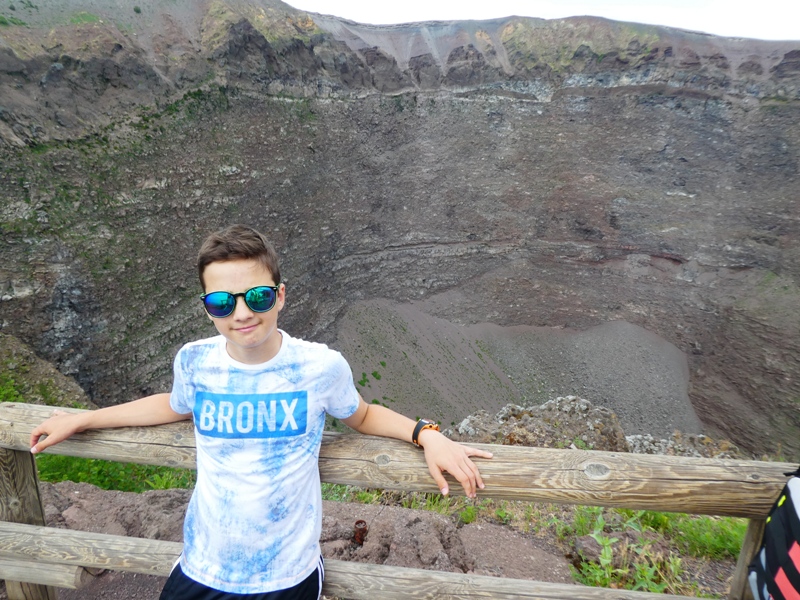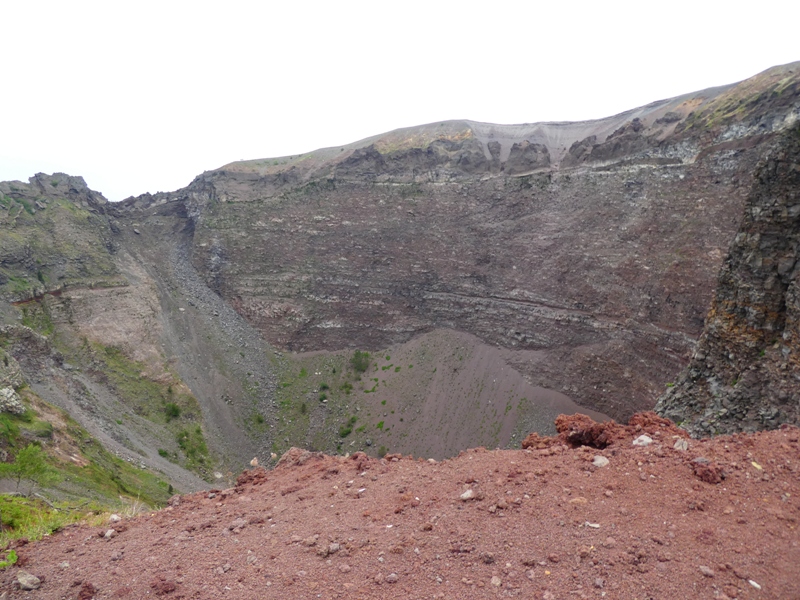 The crater.