7th Apr 18 - Hong Kong
Unfortunately our arrival into Hong Kong was delayed by the bad weather. So we missed our tour. But at least we have been here several times before.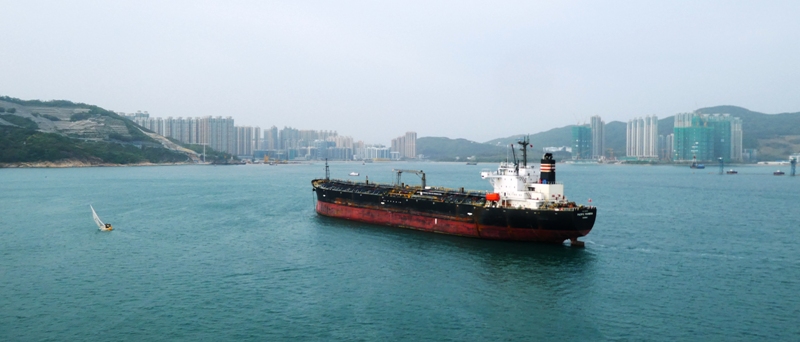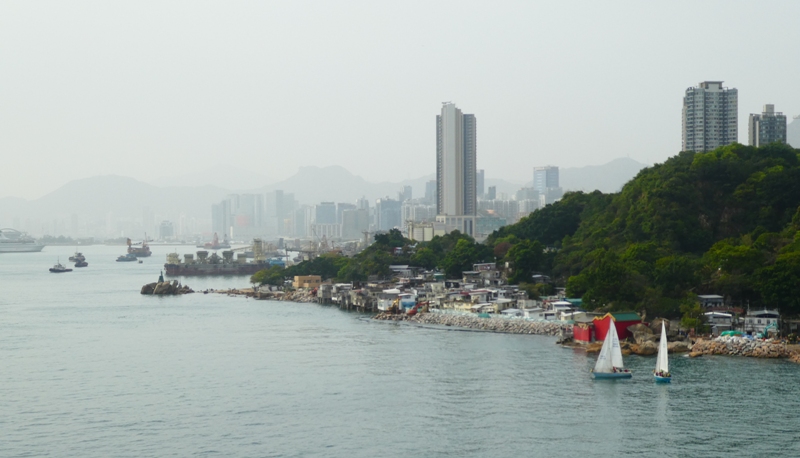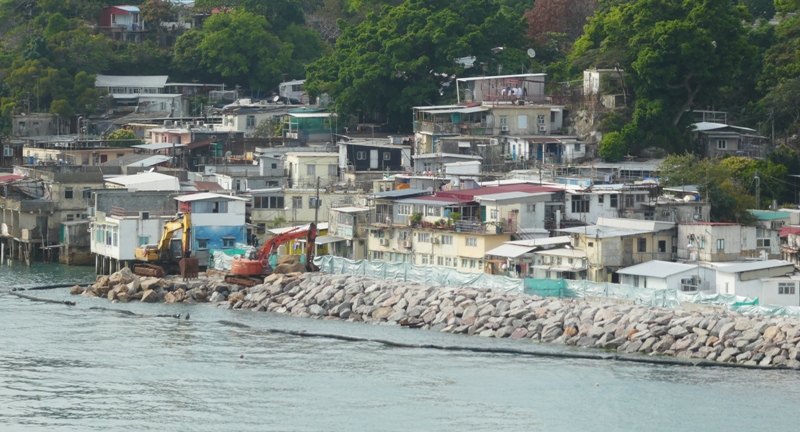 Shore side houses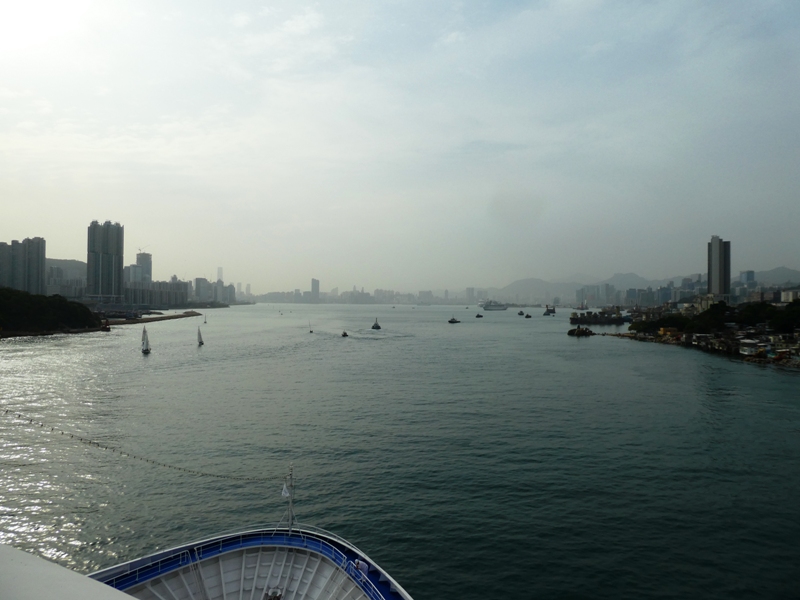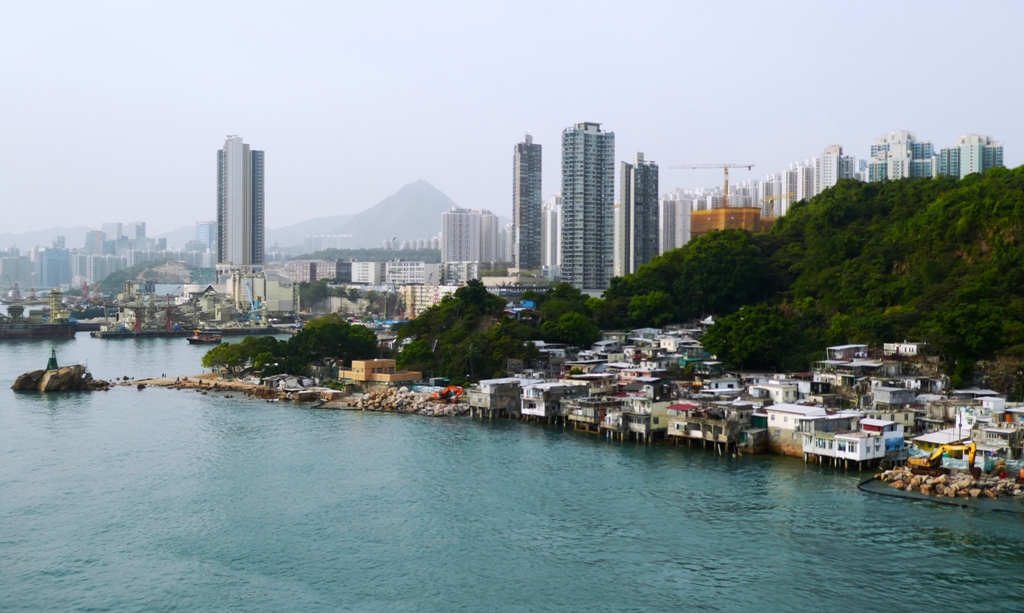 Probably the best photo.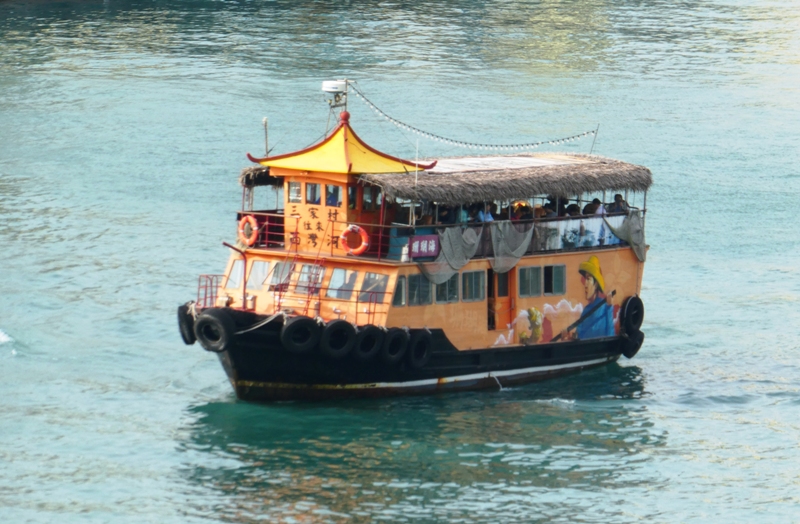 Junk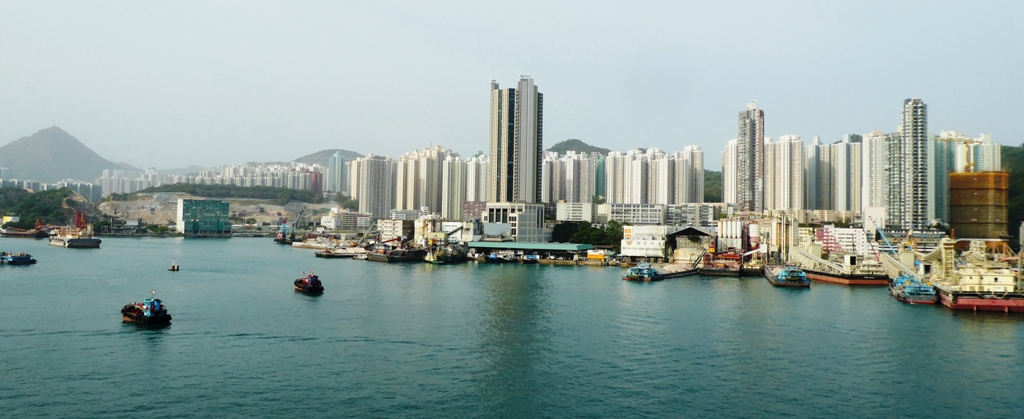 All these high rise apartments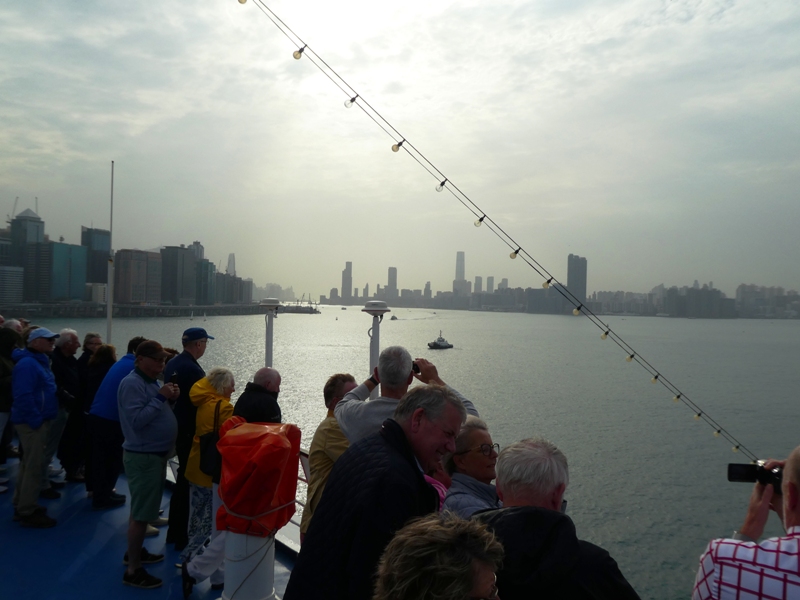 Everyone out on deck to see us arrive.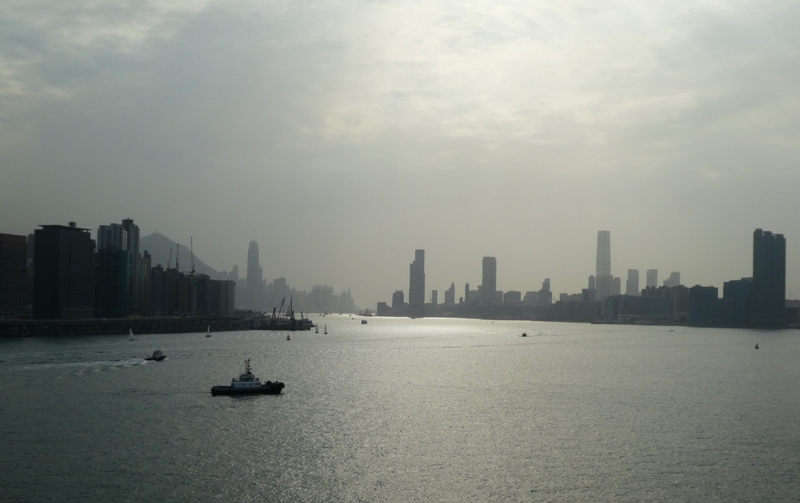 Panorama with the 'new' cruise terminal on the right. Built on the 'old' airstrip.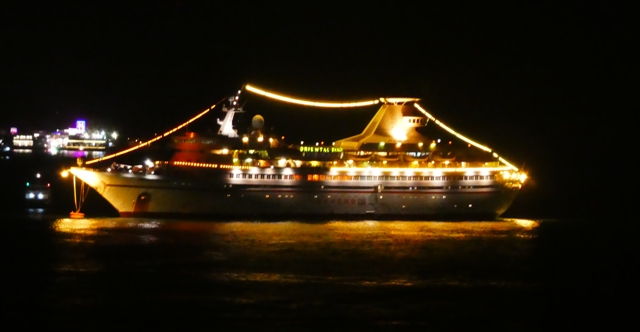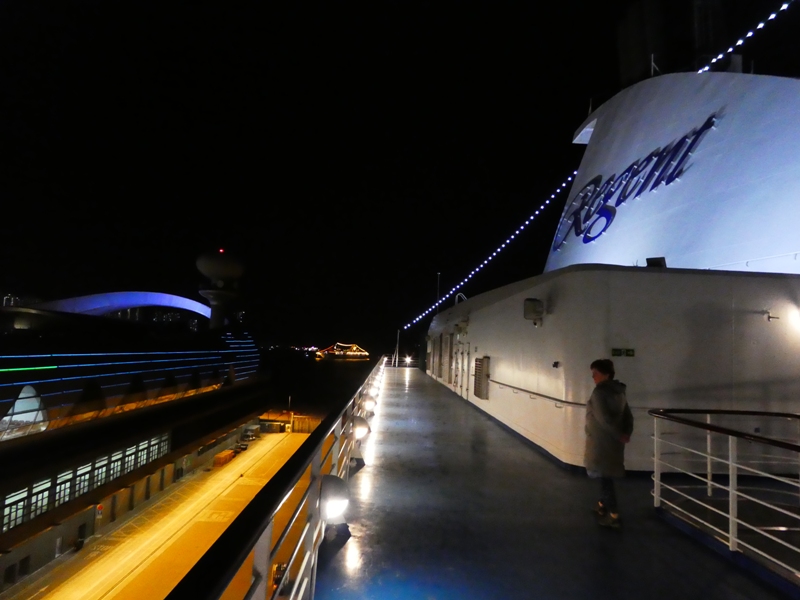 The Hong Kong Night Light Show - from the ship.