1st Apr 18 - Kota Kinabalu - Malaysia
Another hot & sticky day.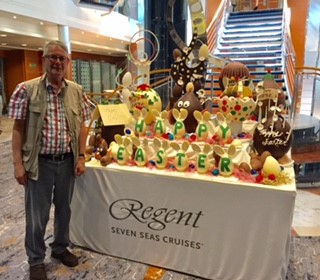 We got up at 7.00am (on 1st April..) to watch the PORTOFILLA. Huge mammals like Manateas that weigh 5 tons and are 20ft long. They only mate in 1st Apr each year and it is a wonderful sight. Took loads of photos. But none of them came out. Wonder why?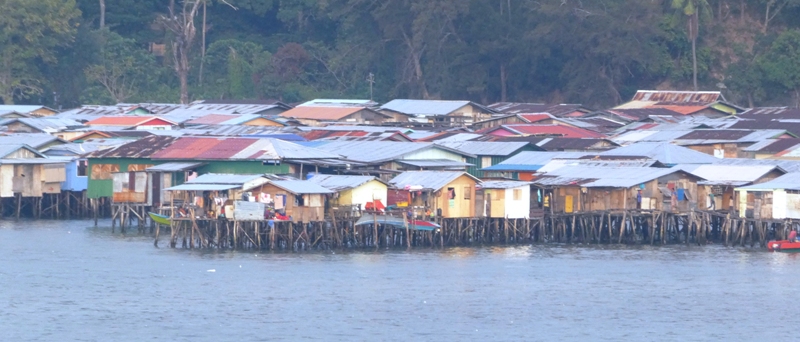 The view of the Floating Village from our bedroom this morning as we arrived.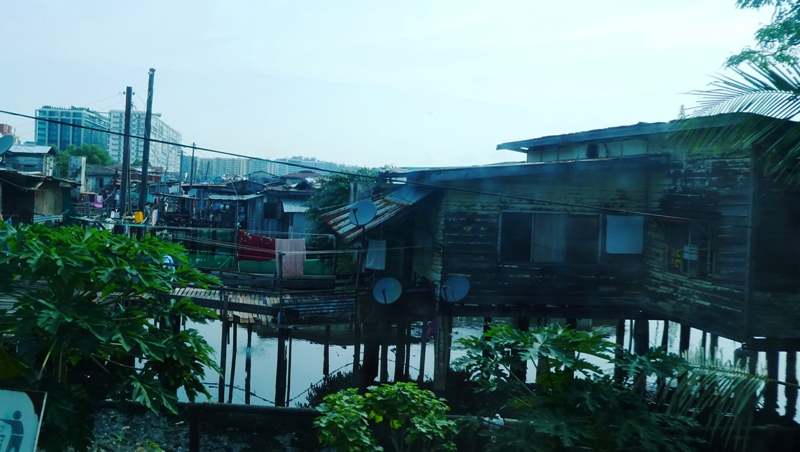 The shanty token from the bus. The Govt is trying to remove it.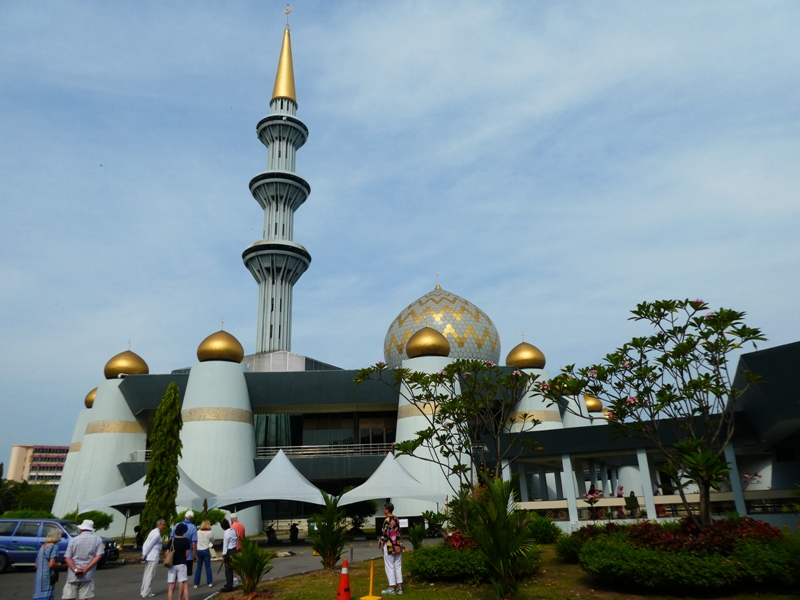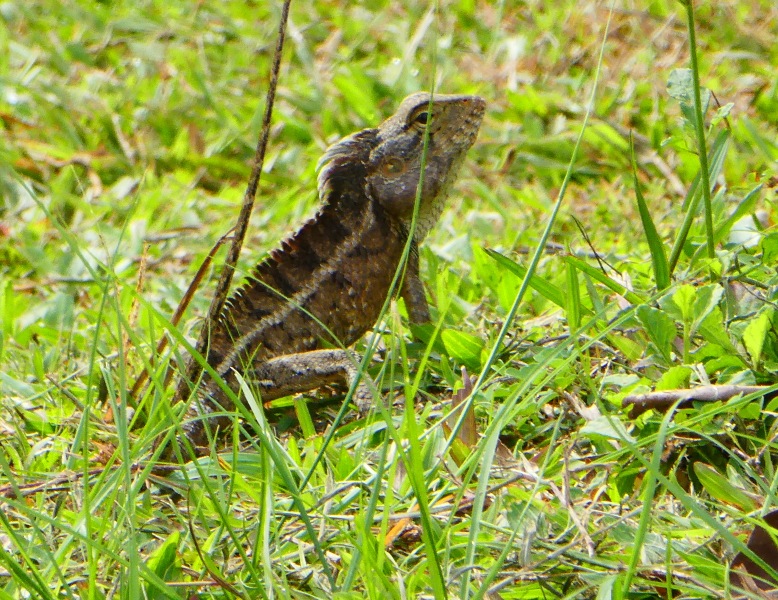 Sabah State Mosque...and lizard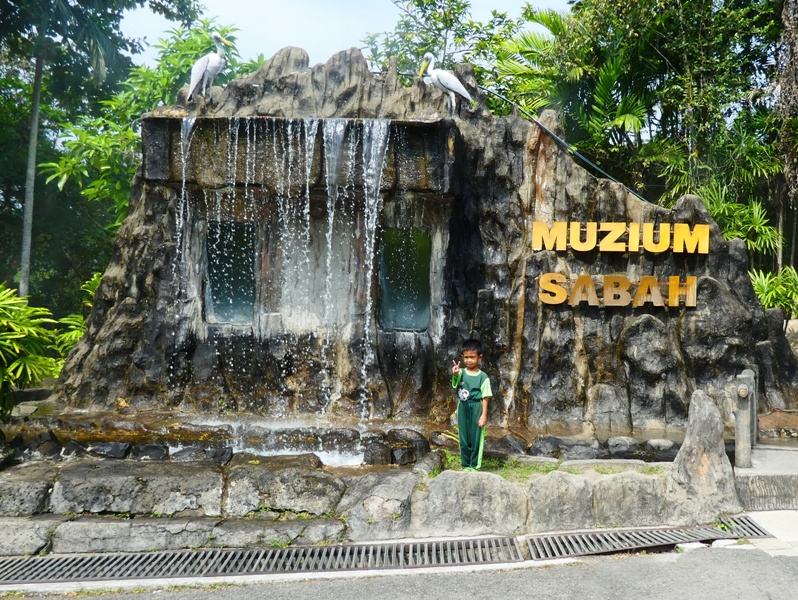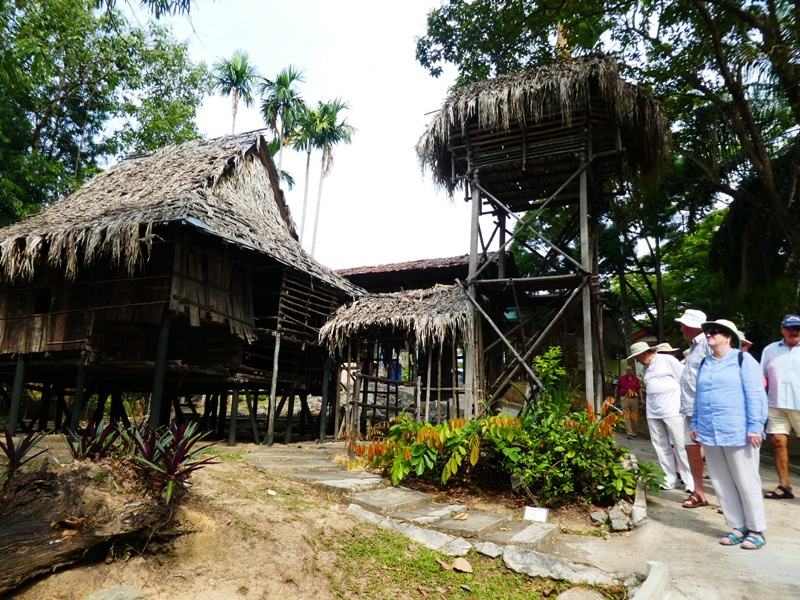 Sabah Museum and Heritage Village. A reconstruction of the huts and long houses still in use today.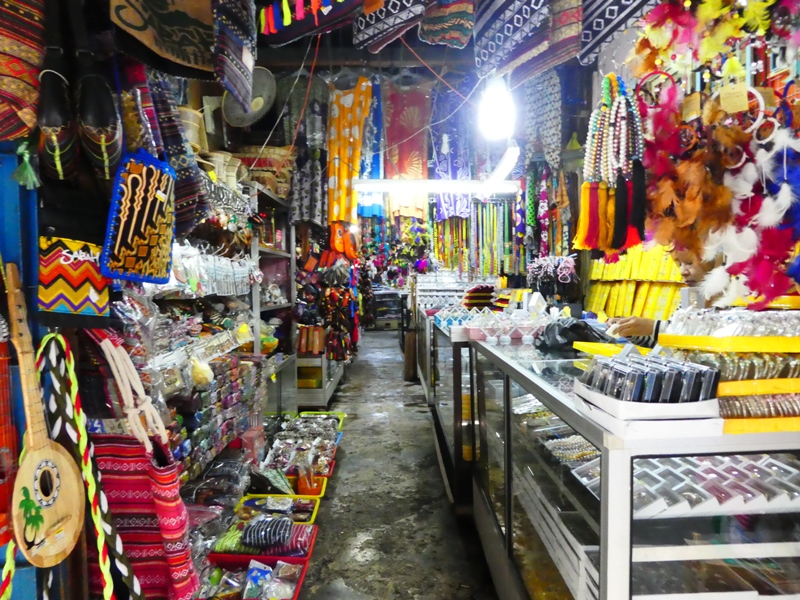 Philippino Market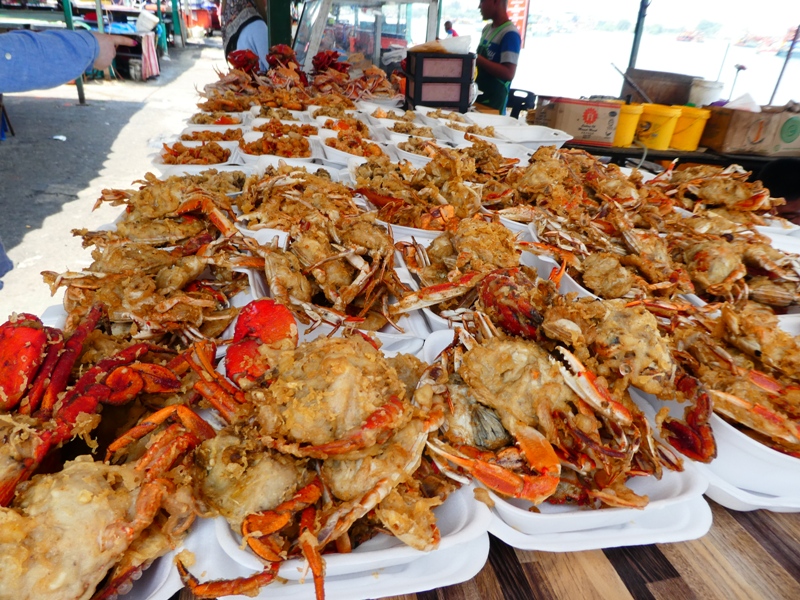 Soft shell crabs and other assorted seafood in the market. Rather put off by the smell though!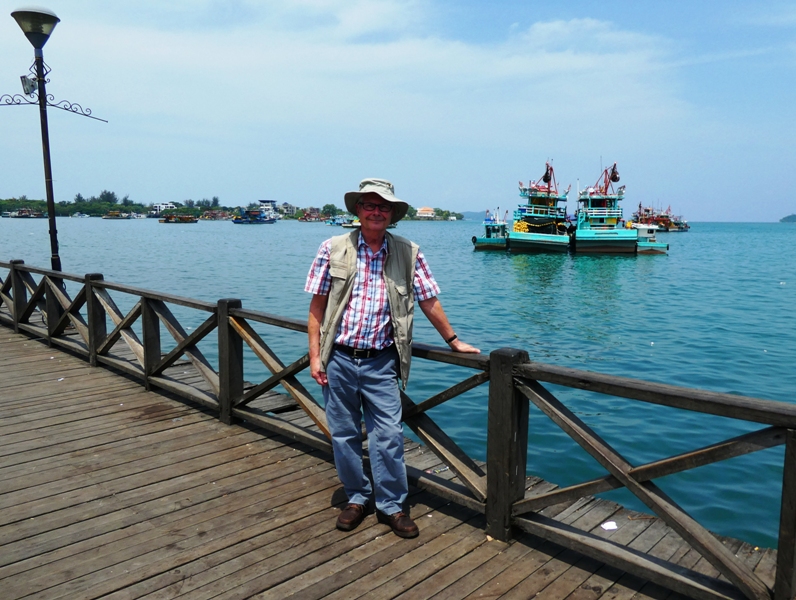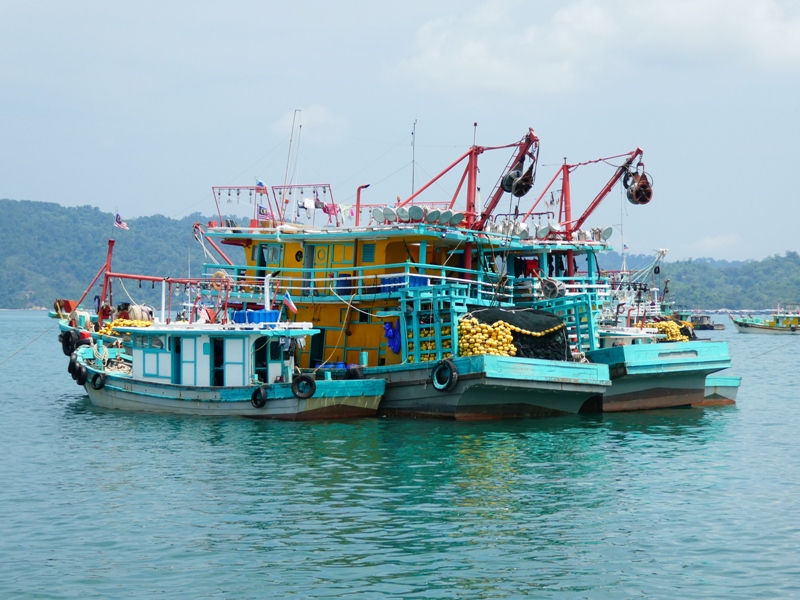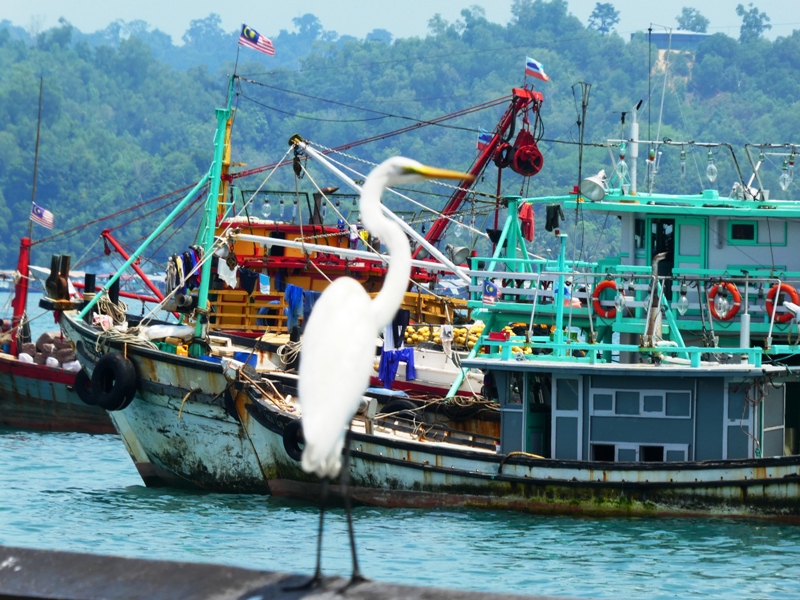 Fishing boats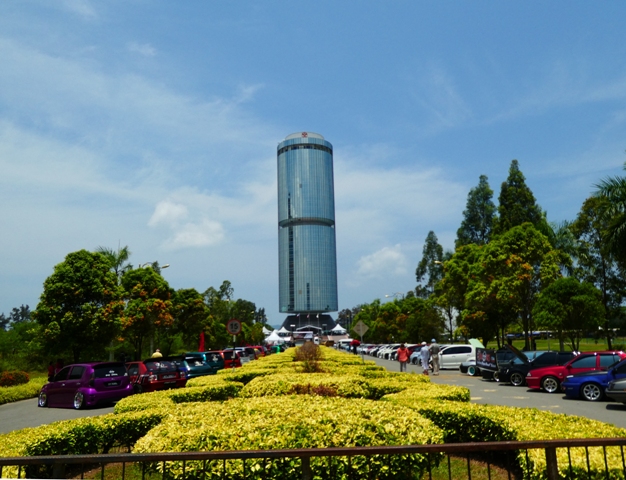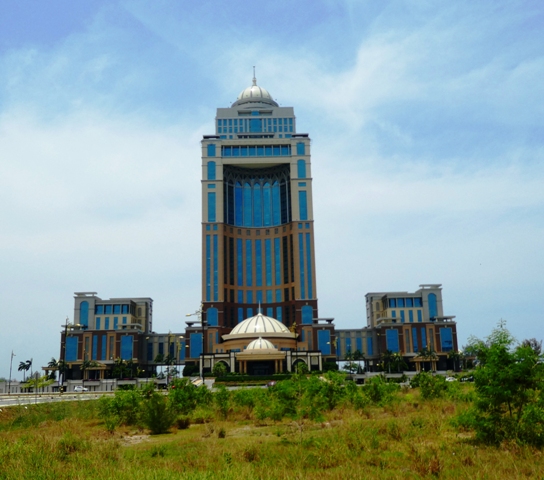 The modern building complex at Tun Mustapha. The cylindrical Yayasan Sabah Tower is one of only 4 such buildings in the world.