23rd March - Bali - Day Three
A day long excursion with too much time spent on travel. But some of the sights were excellent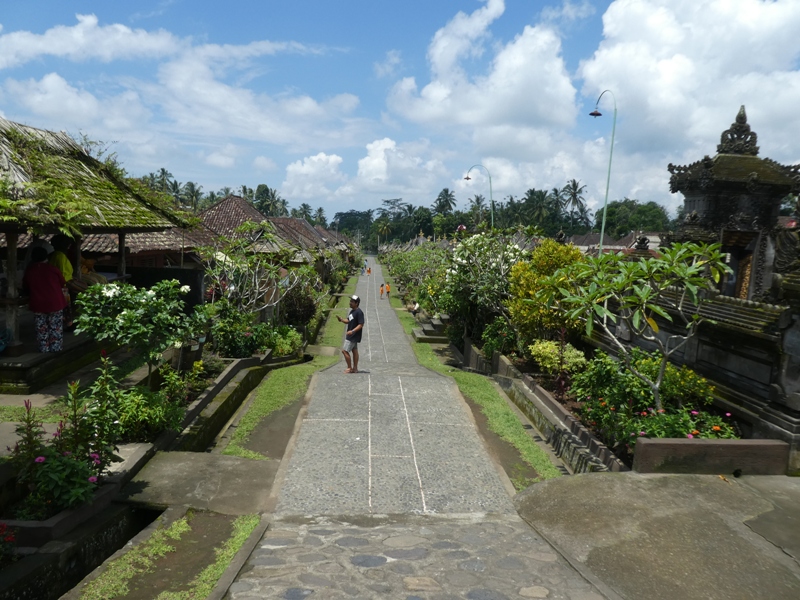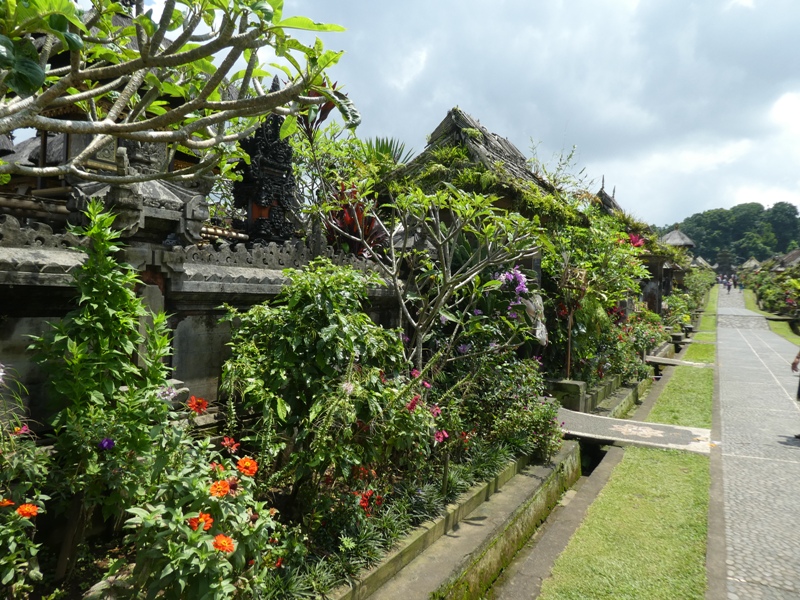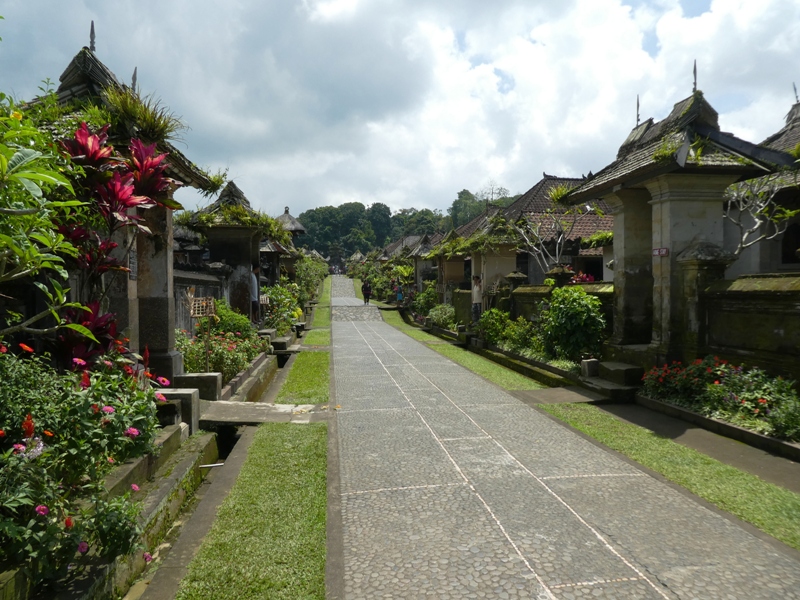 Penglipuran Village. Bedecked with flowers! You could wander in and out of all the houses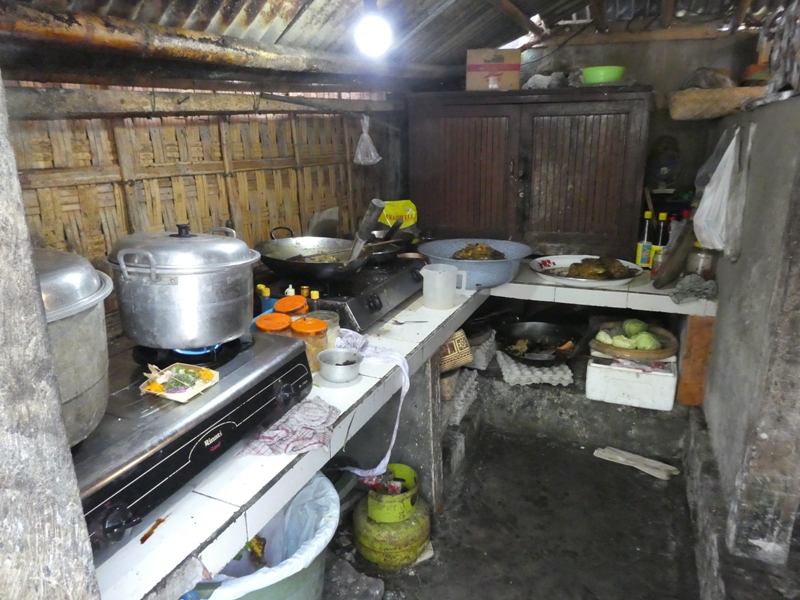 New kitchen anyone?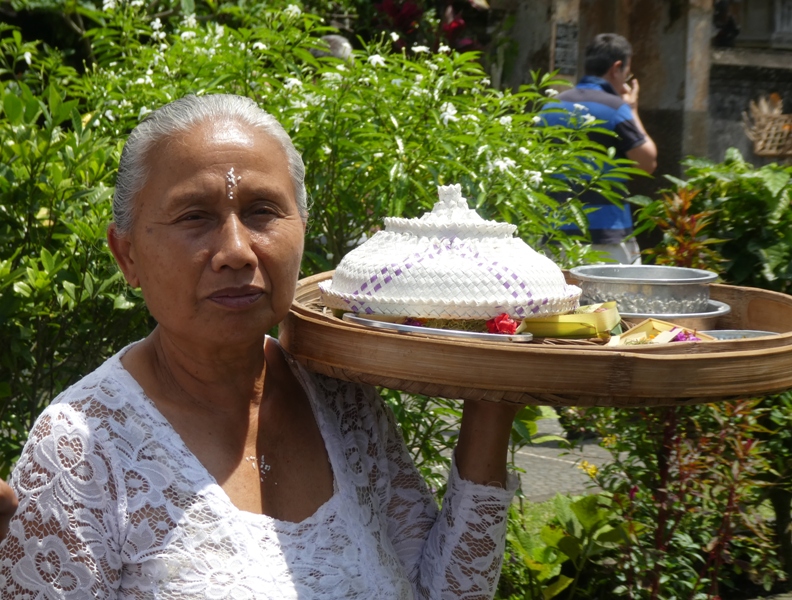 The wife of the priest delivering the offerings to the temple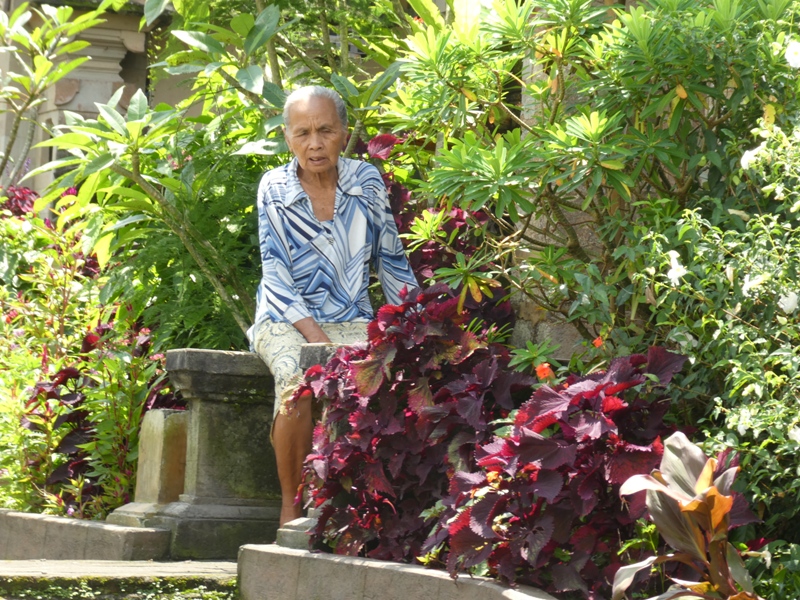 Another lady caught my eye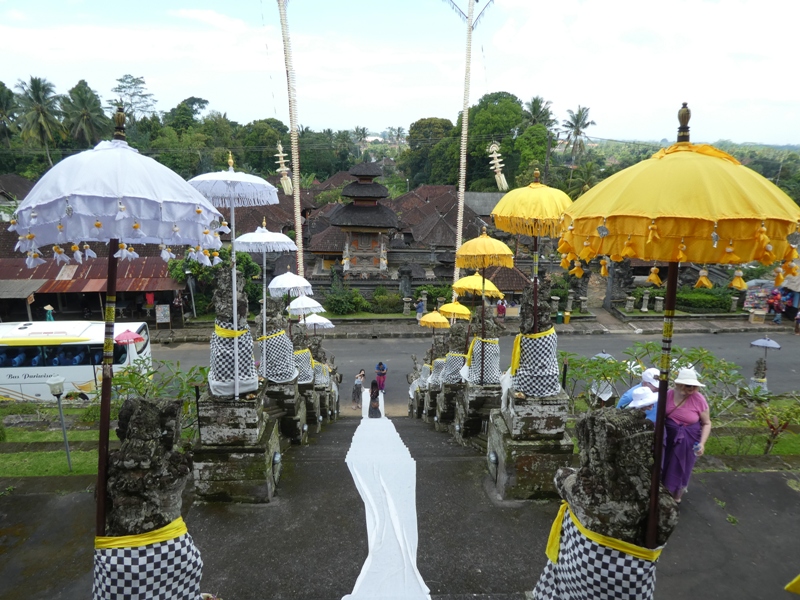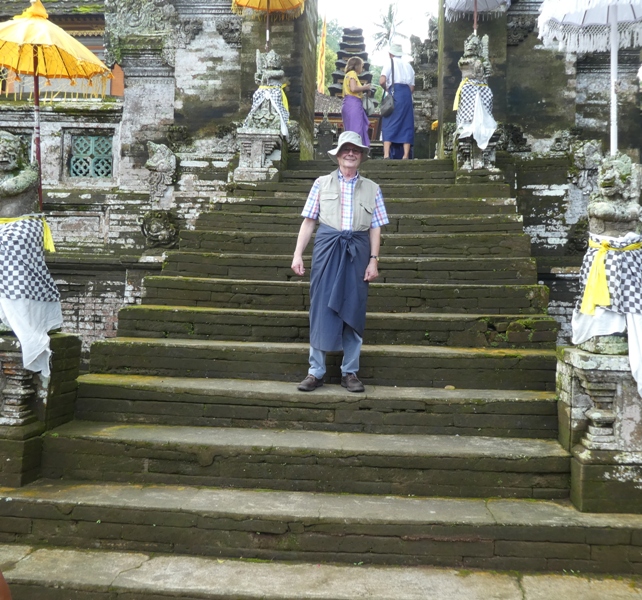 11th Century Kehen Temple dedicated to Shiva. And another sarong!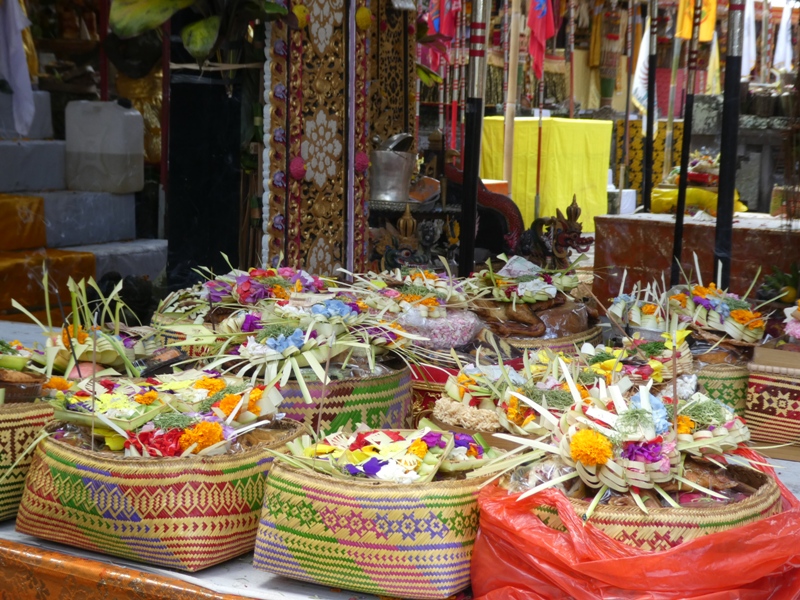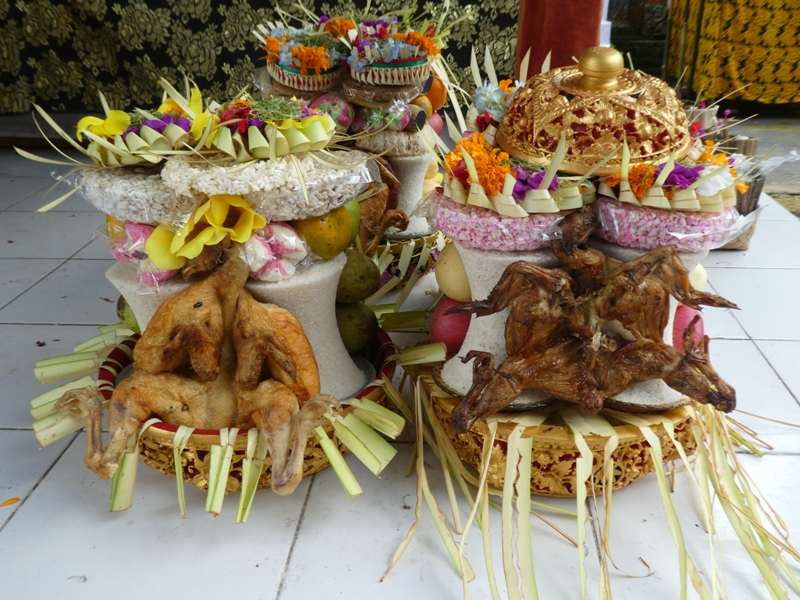 There was a ceremony in progress with all these offerings...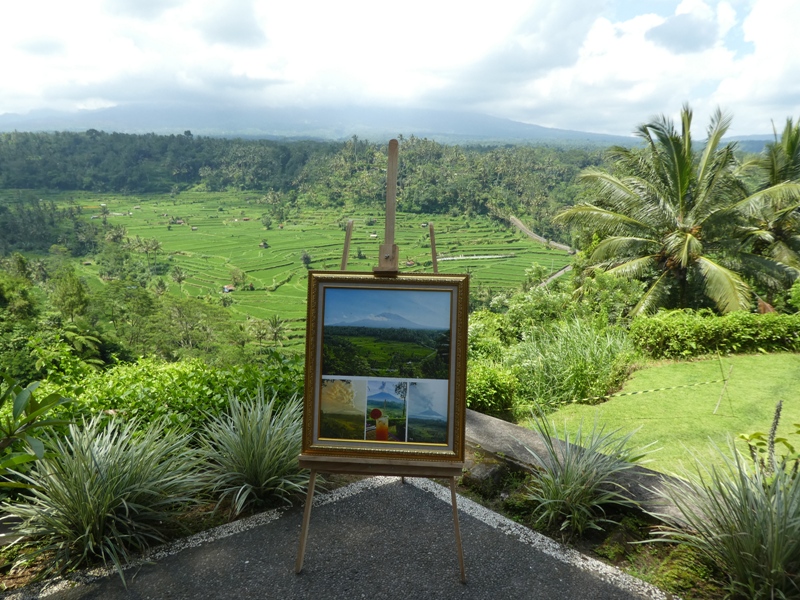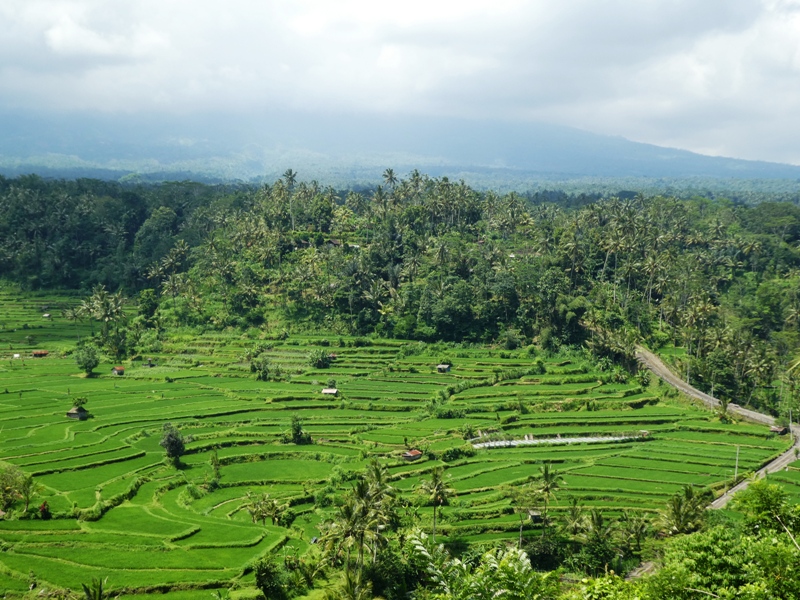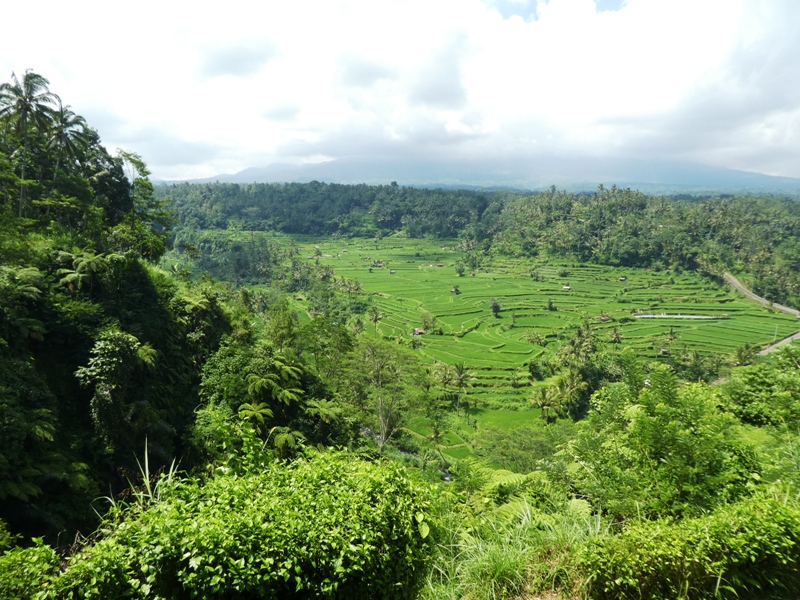 Lunch at a restaurant overlooking the paddy fields with the Arung Volcano in the distance. It erupted in 2017 causing much travel chaos.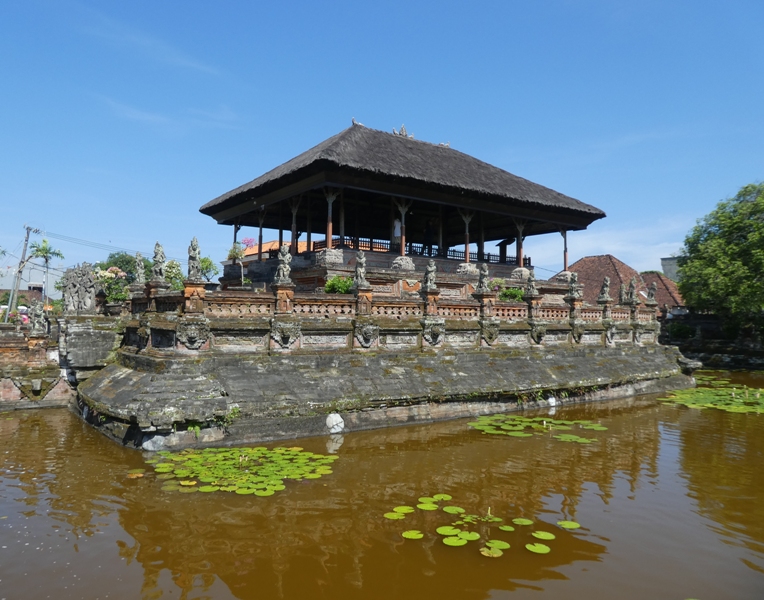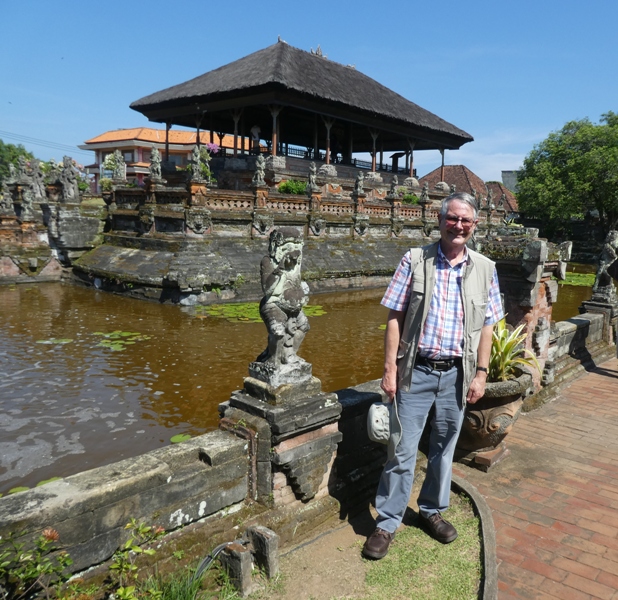 Kertha Gosa - an ancient court of justice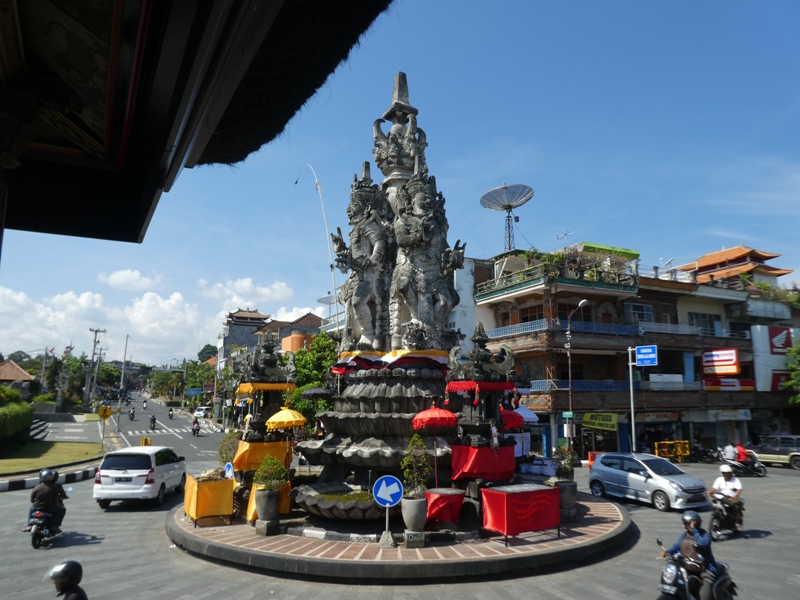 A typical roundabout!.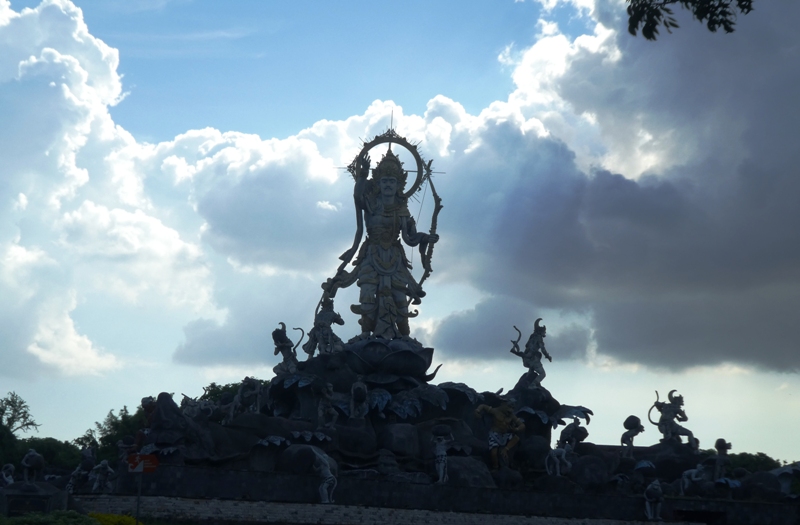 On the way back we passed this magnificent set of statues to Rama
We were meant to attend a BBQ on Jimbaran Bay but it was too hot and were were v tired. So we went back to the Mulia Resort and had a superb seafood dinner. It was a v good decision!