10th Dec 17 - Xmas Party
22 for lunch - Lauds (5), Tuckers (3 + 2), Devlins (5+3+1), Sarah and us!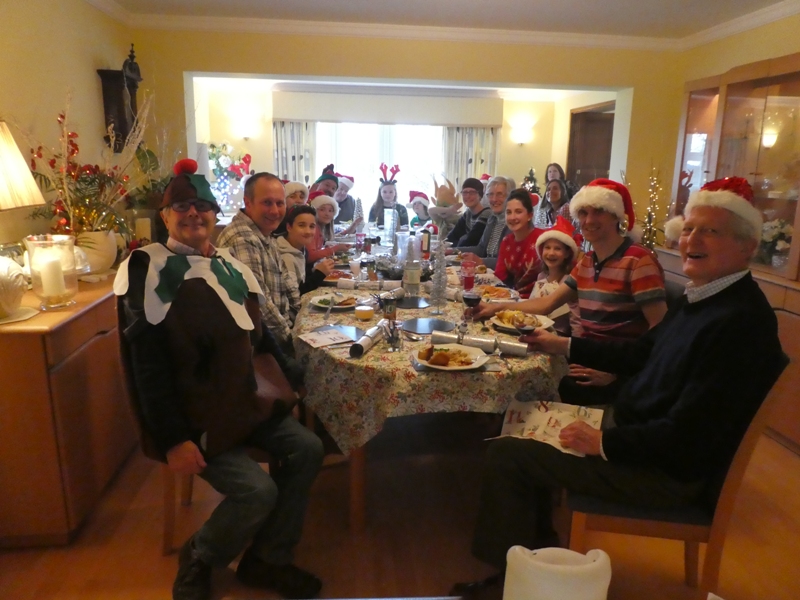 20 years in this dining room. New table. Many new (young) additions. Some of the hats are originals!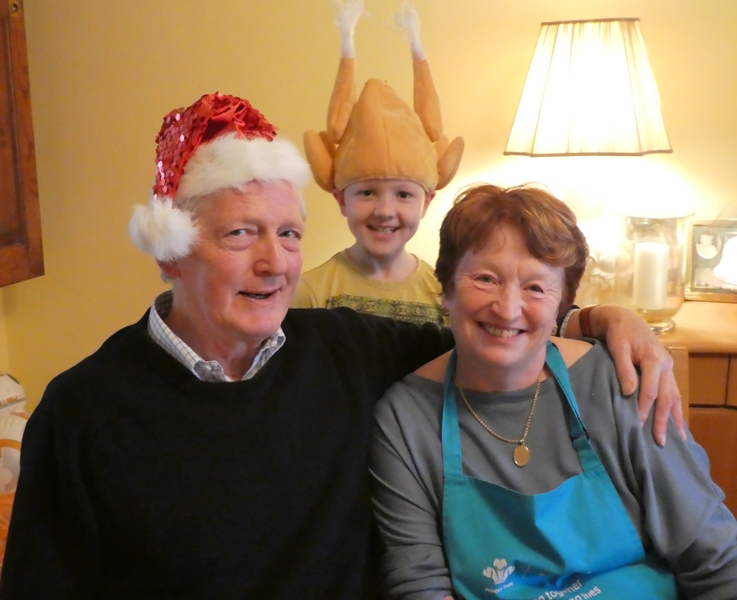 Bill & Elizabeth get photobombed by Zac wearing a turkey!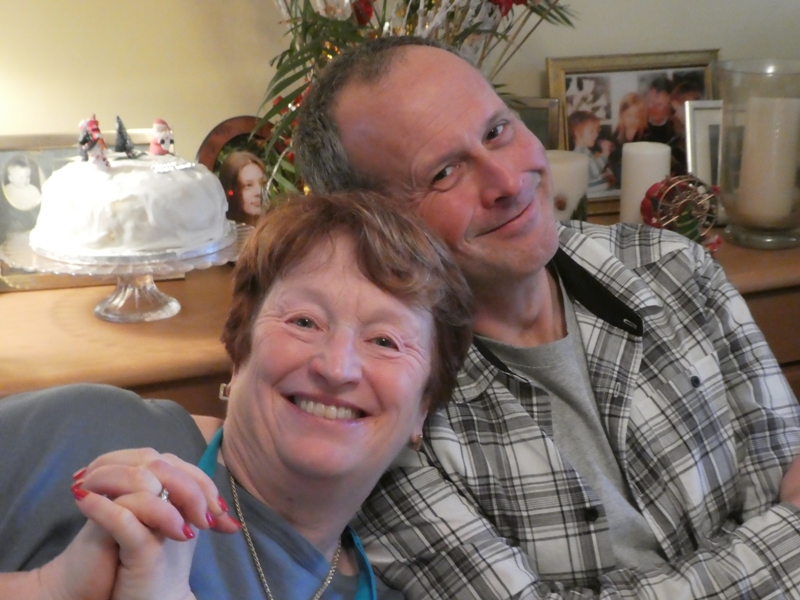 Elizabeth & David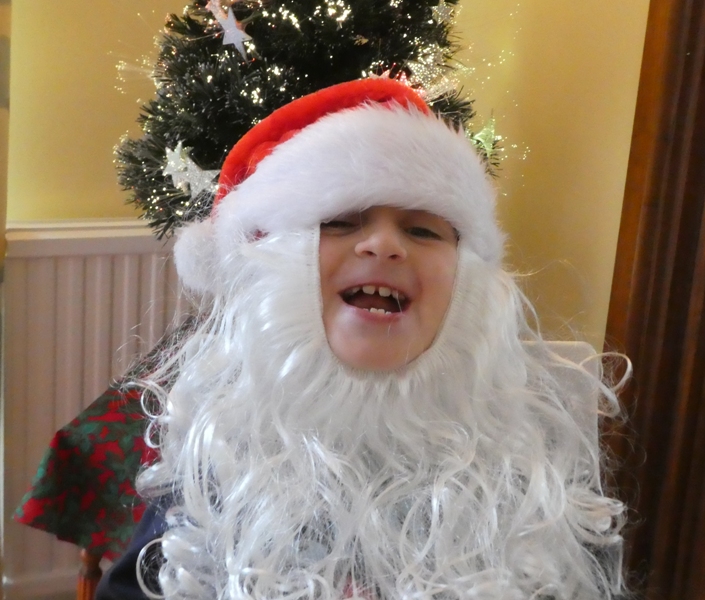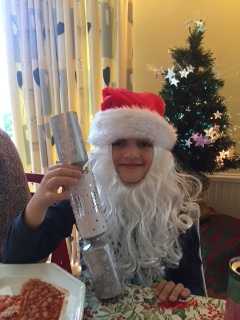 Santa Harry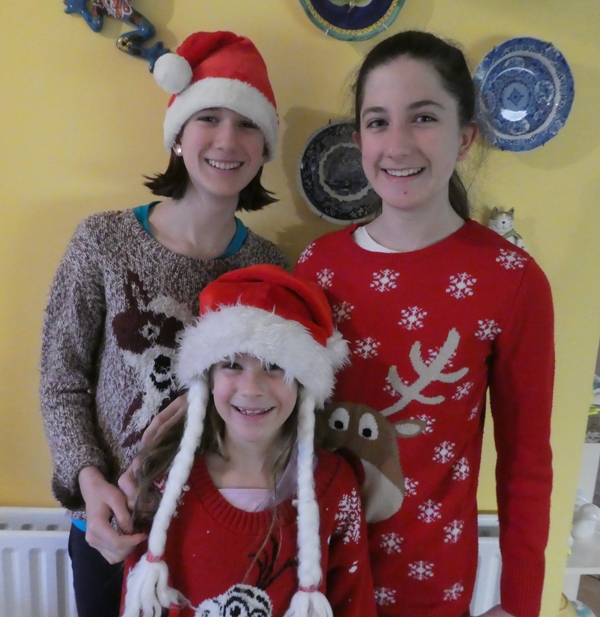 Katie, Megan & Emily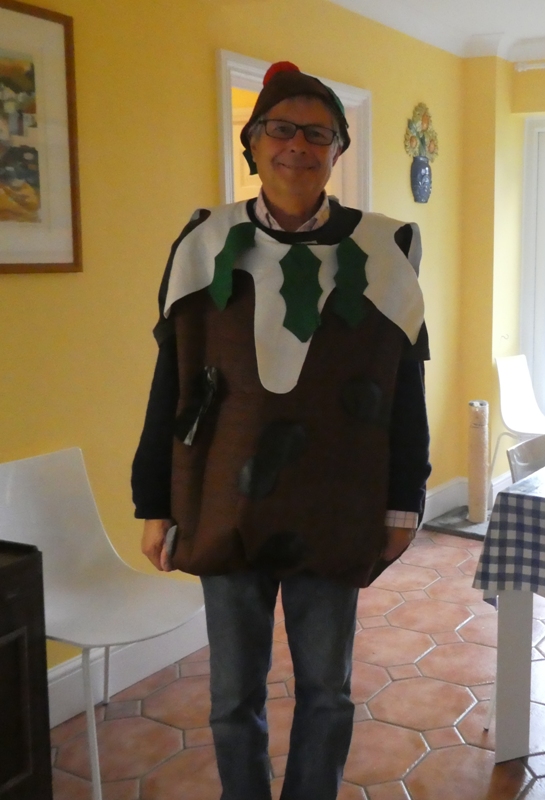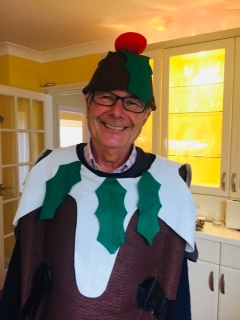 My Xmas Pudding Costume!
Megan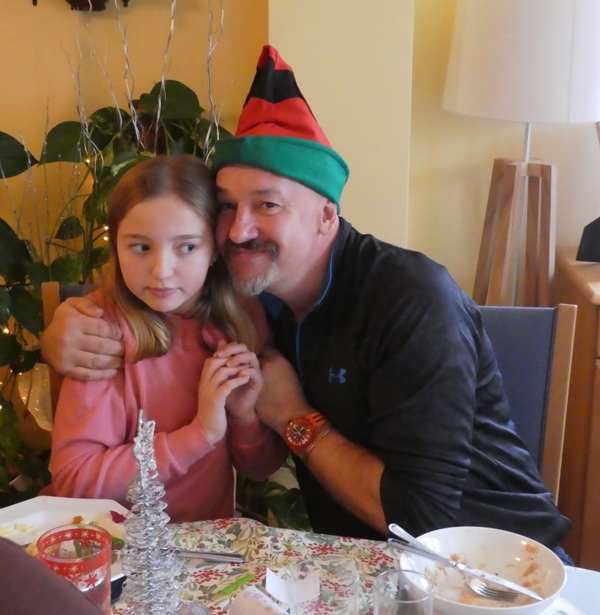 A reluctant Frankie and her Dad, Richard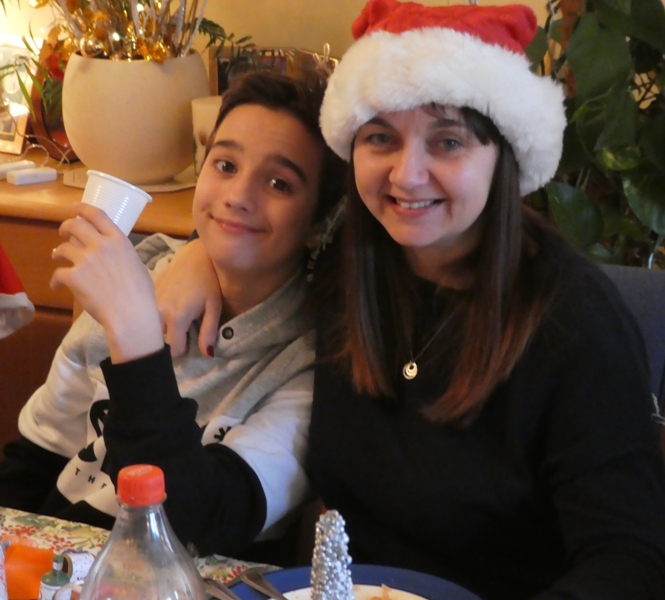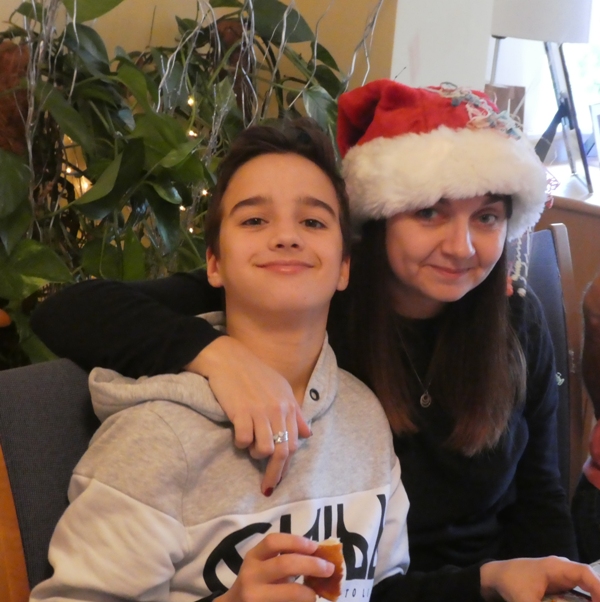 Teddy and his Mum, Sarah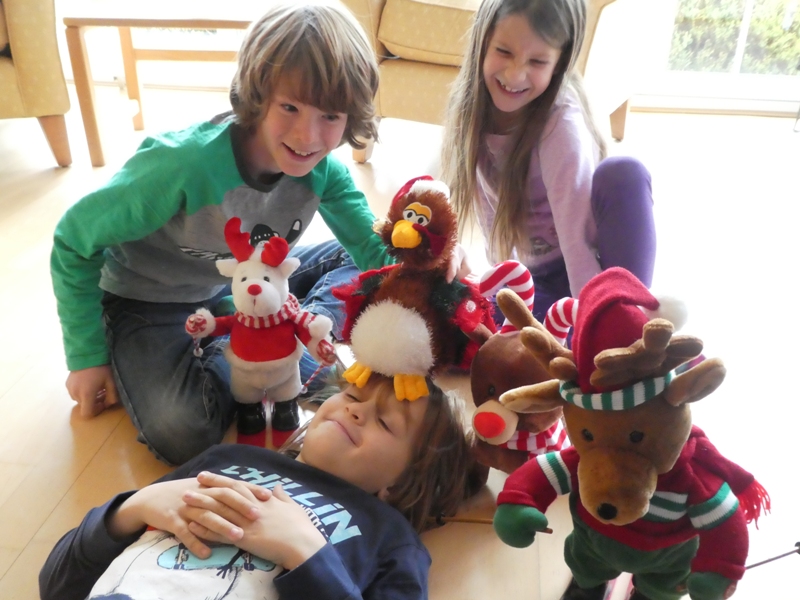 Dylan, Megan and Harry as the mechanical toys get another bashing!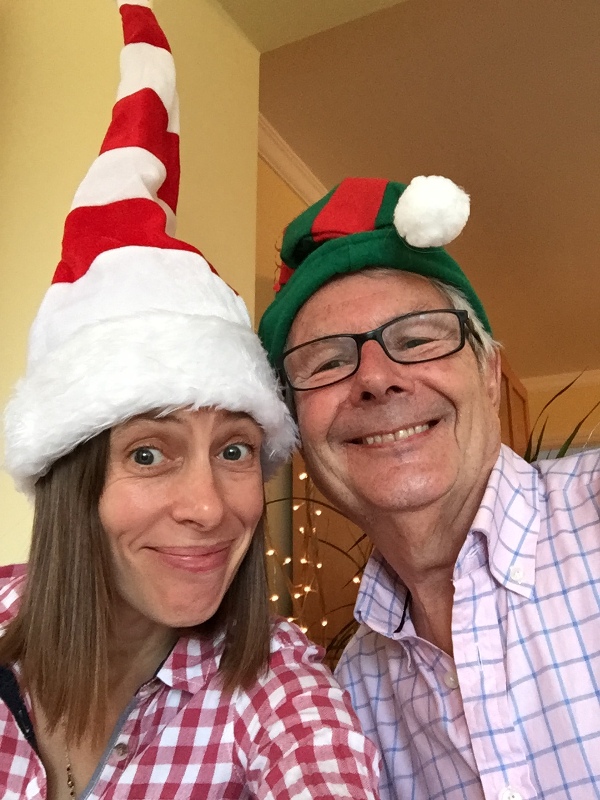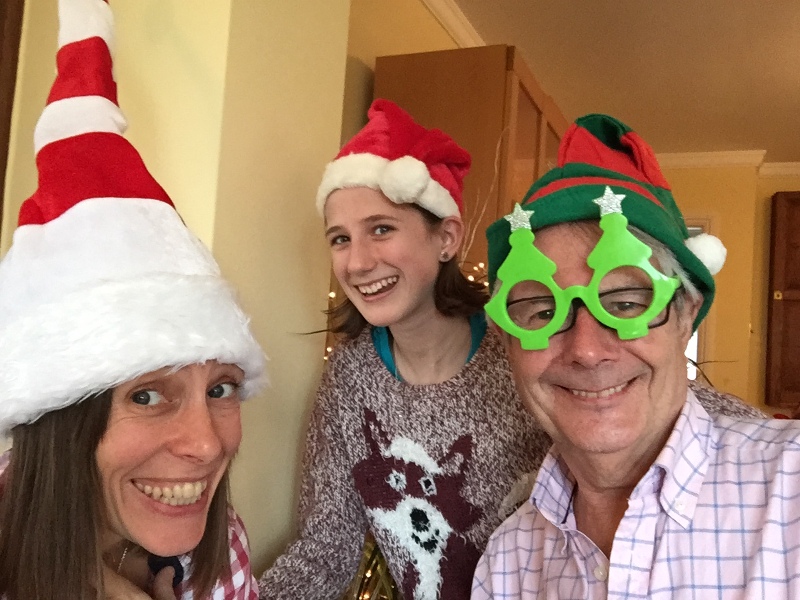 Sarah, Katie and me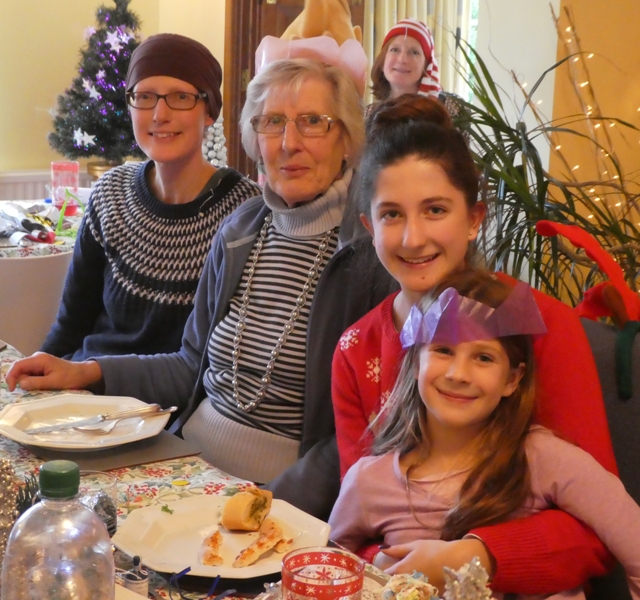 Sharon, Carol, Emily and Megan (being photobombed by Charlotte!)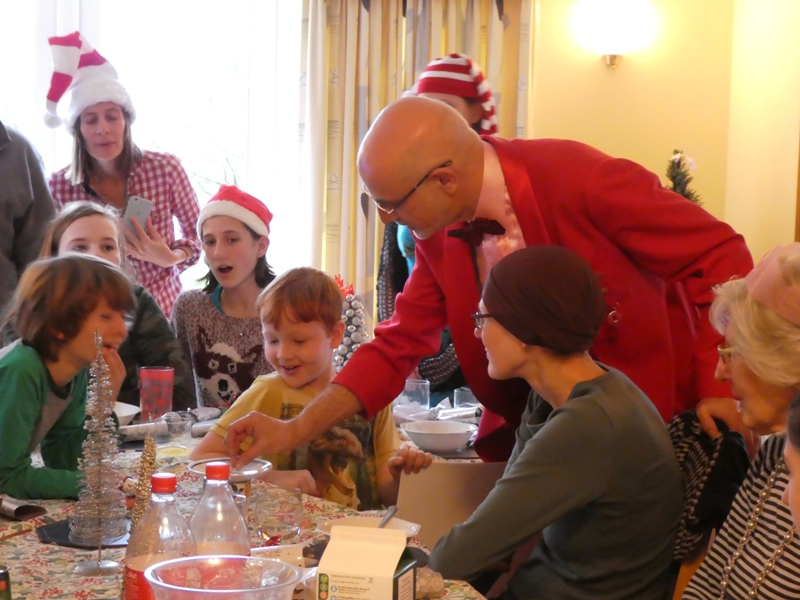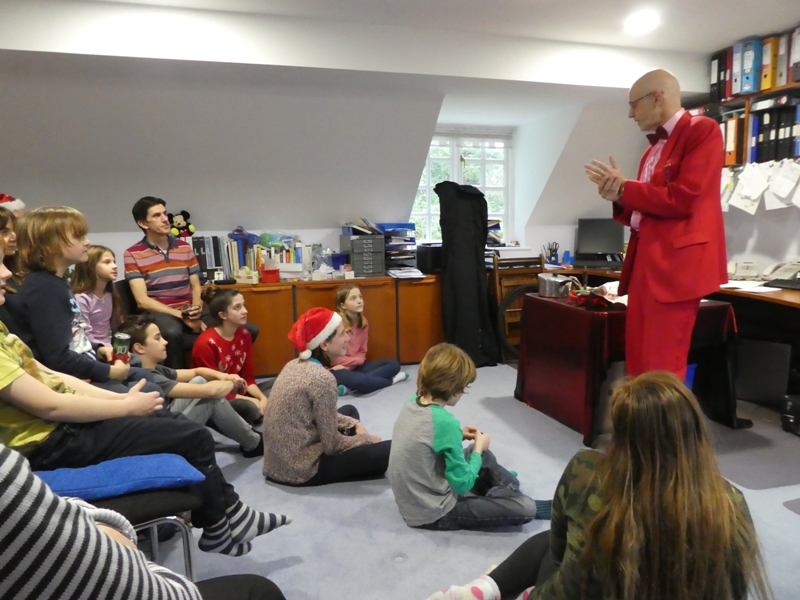 We hired a Magic Circle Magician - Clive Hyams.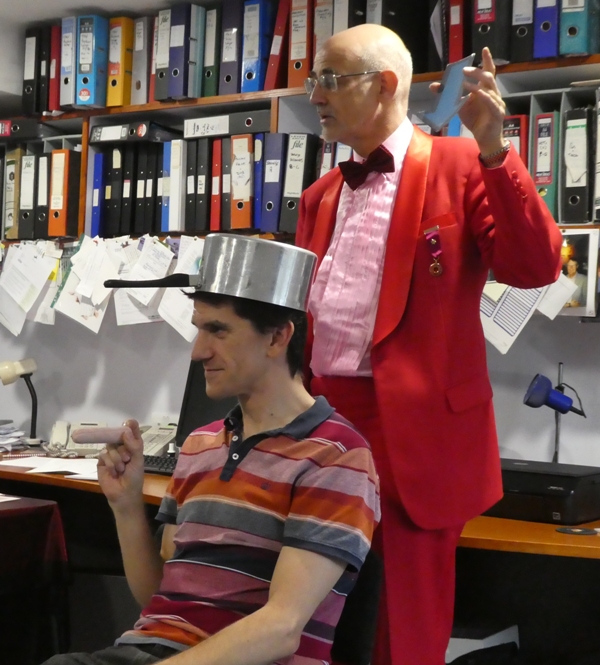 Pete with a saucepan and a sausage. Don't ask!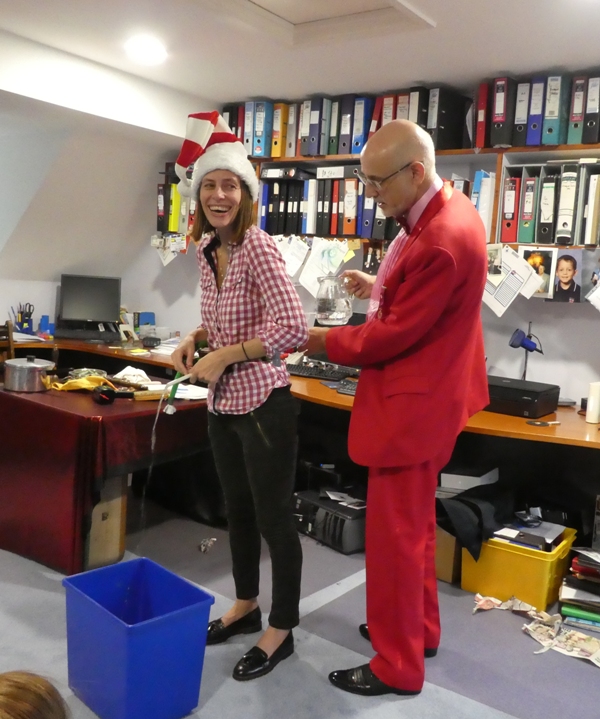 Sarah with a pipe through her tummy being taught to pee!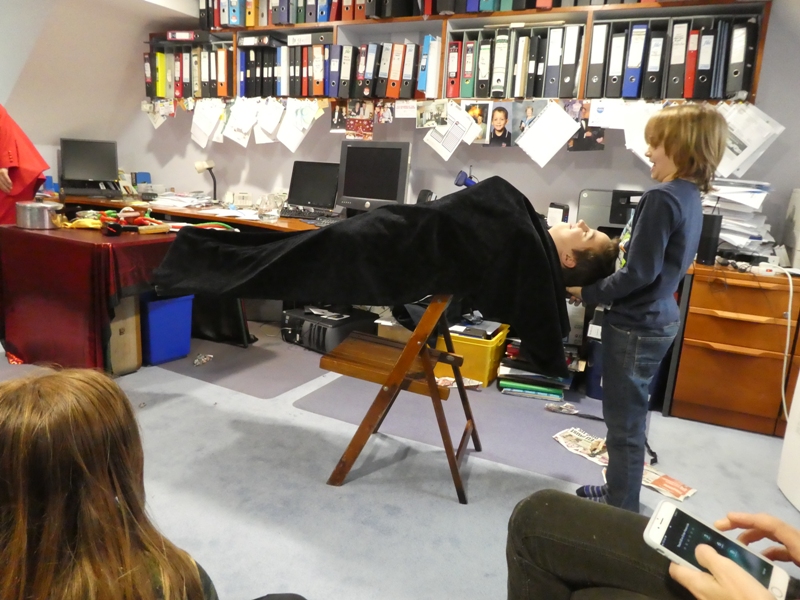 Teddy being levitated!
Absolutely exhausting!