28th Oct 17 - Arica, Chile
Our first port of call in Chile after leaving Peru. We had got a bit fed up with excursions that largely involved sitting on a bus. So we choose the Atacama Coastal Trek and it was a good choice!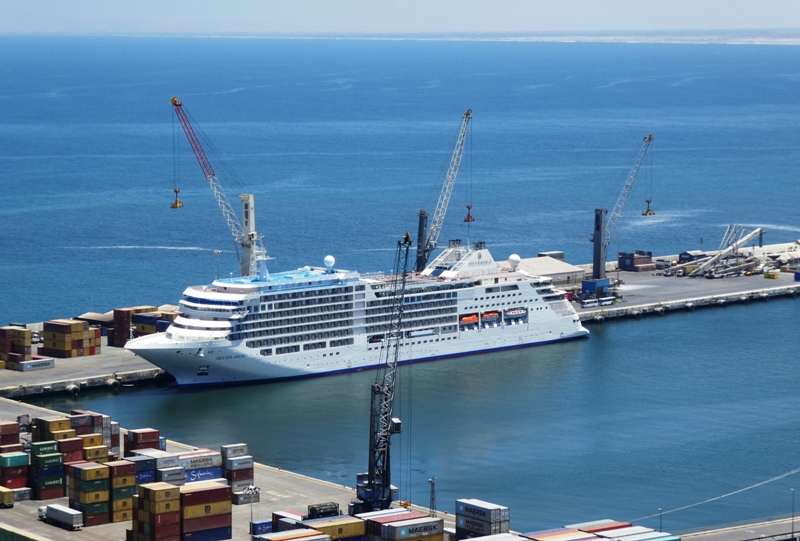 Silver Muse in the port of Arica. Seemed as though most of the ports on this cruise were cargo ports which did make access difficult.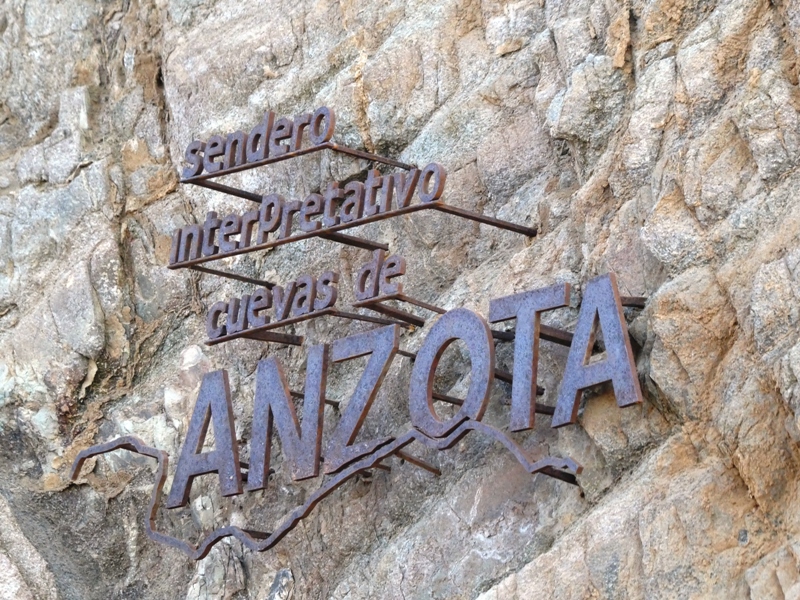 The Atacama Hiking Trail is fairly newly constructed and winds its way through the Anzota caves and along the sandy, rock cliffs affording spectacular views of the coast and its many birds, sea lions and other life.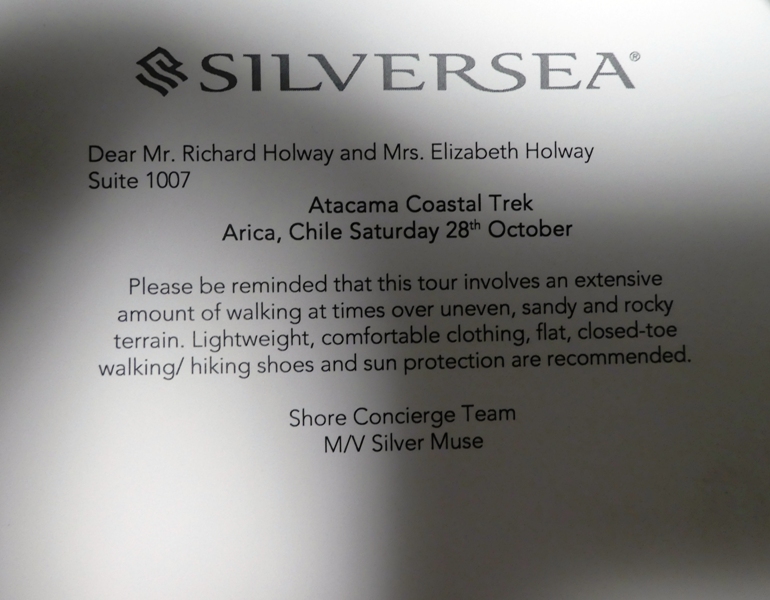 From the warning from Silversea, you might have thought we would be climbing Helvellyn!

Sorry about the guy in the centre, but this panorama gives an excellent introduction to our walk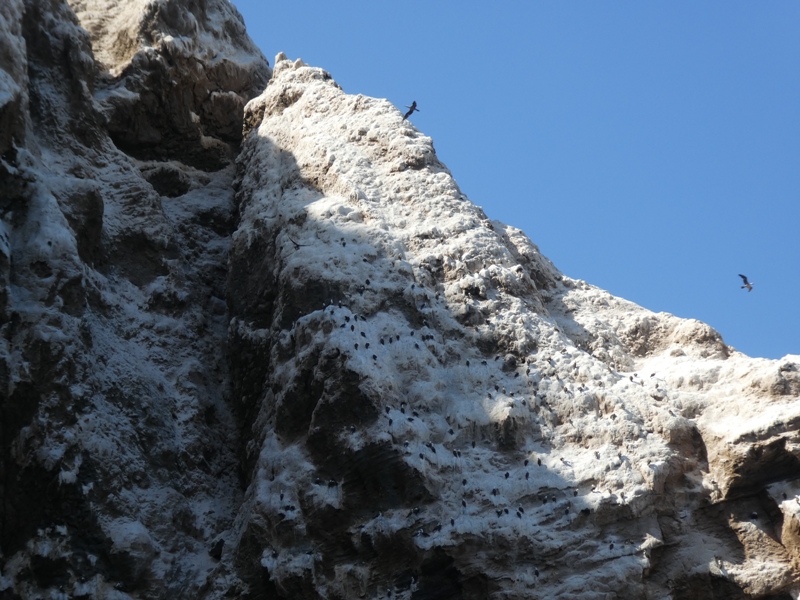 Loads of birds (and their poo) cover the cliffs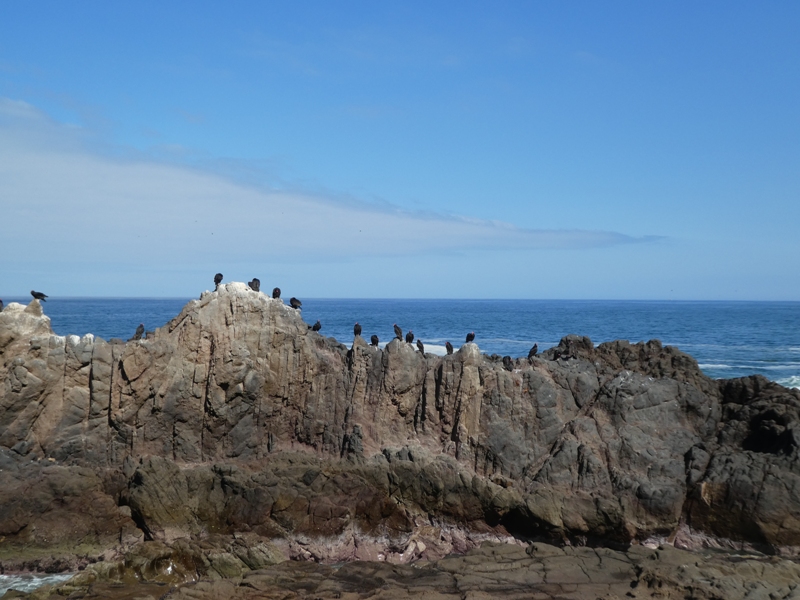 Love this photo of the vultures lined up atop the rock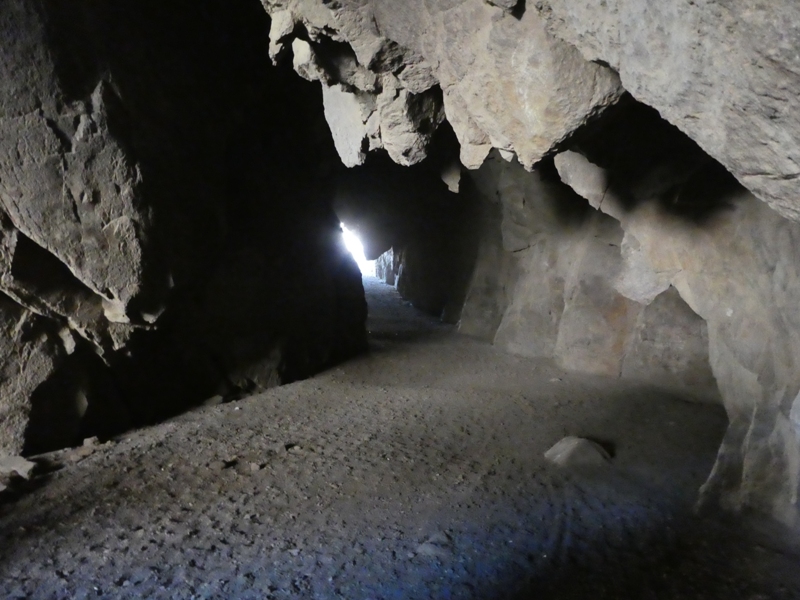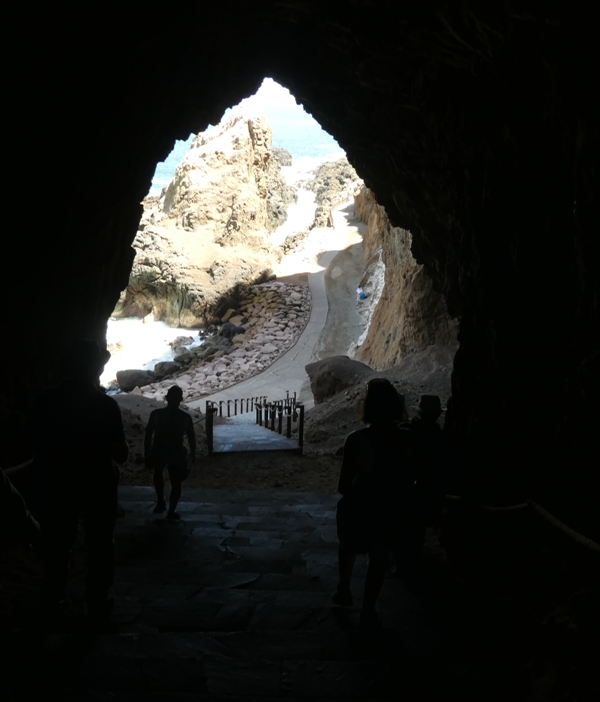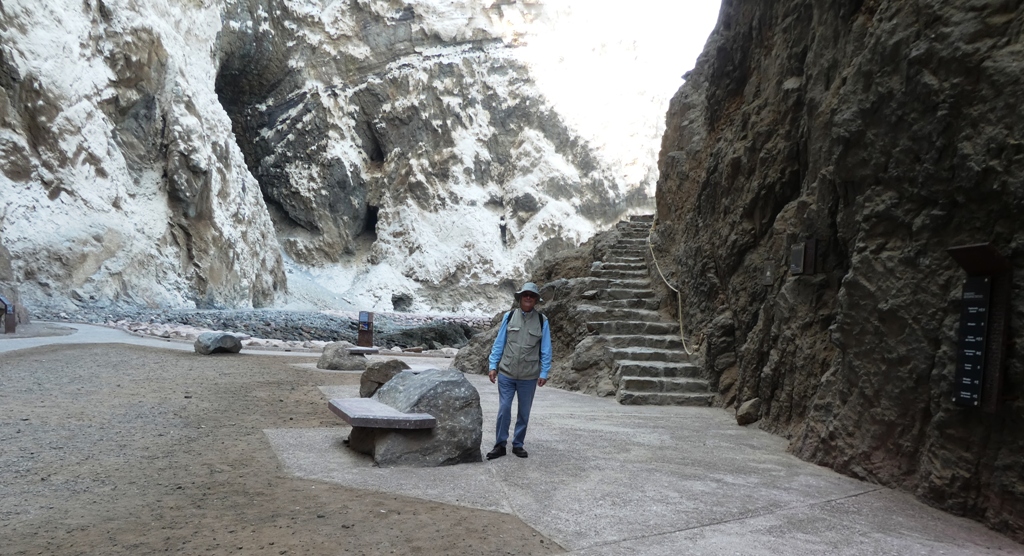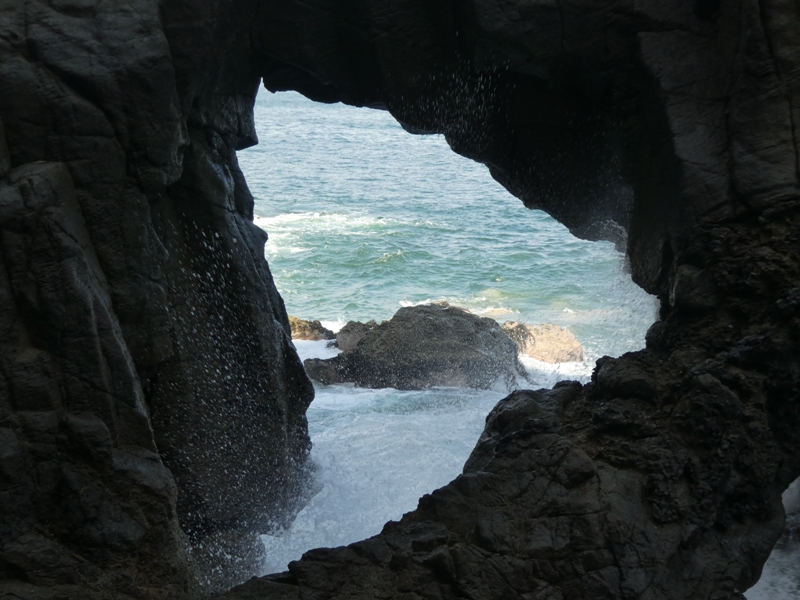 The path wound through several caves and tunnels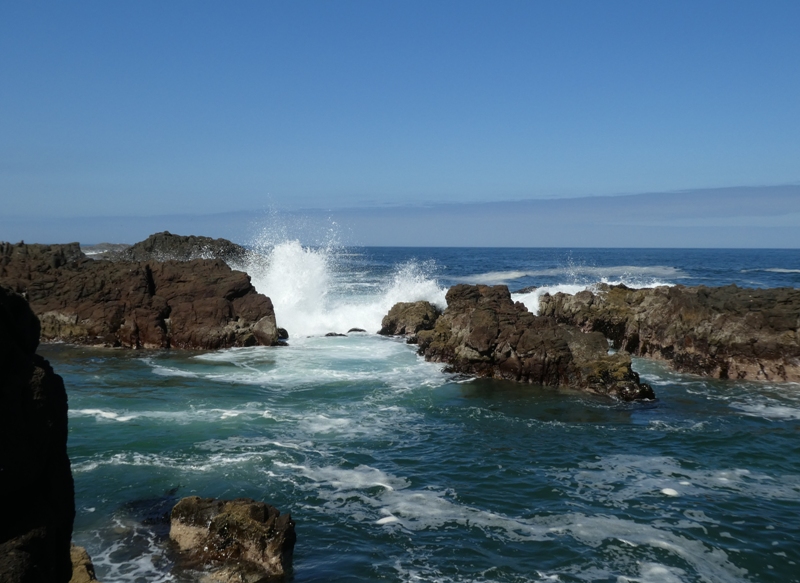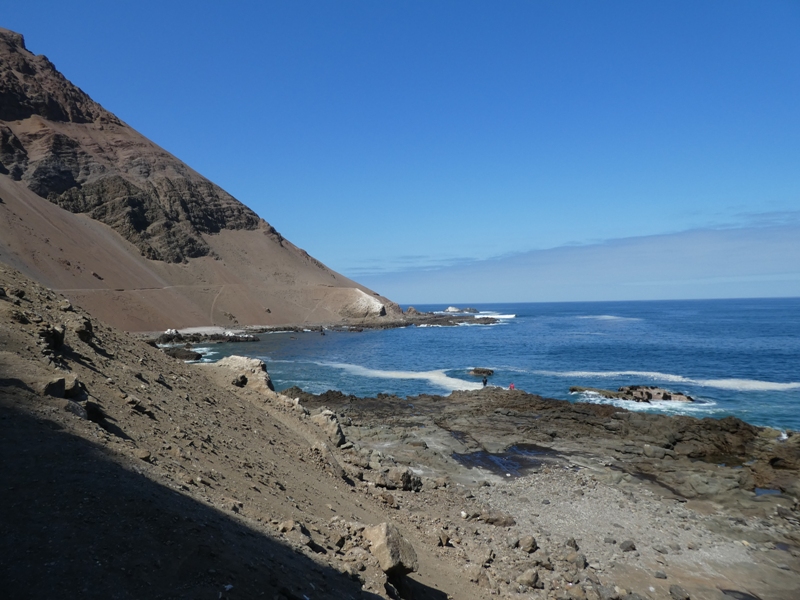 You can just see the path we were following by the line in the cliffside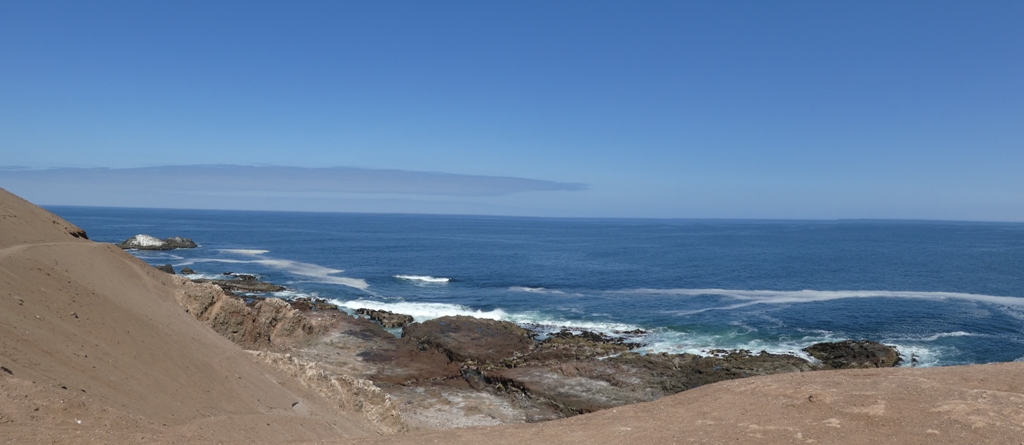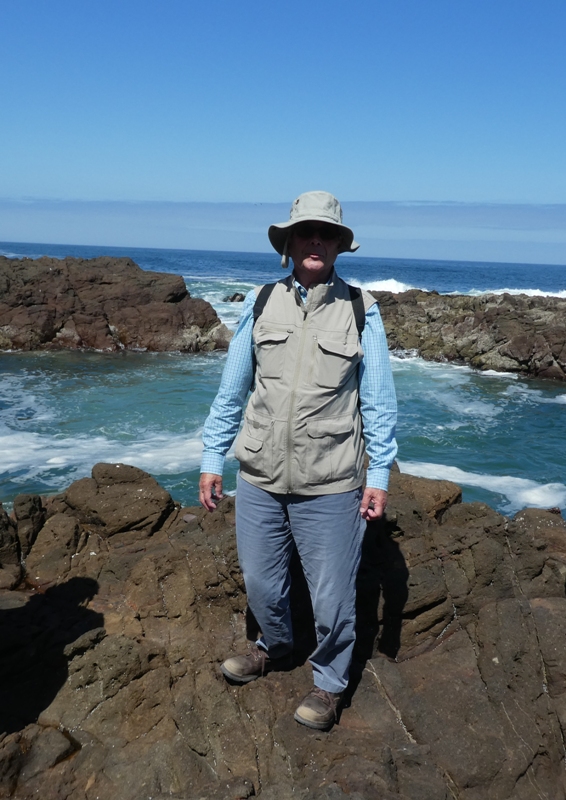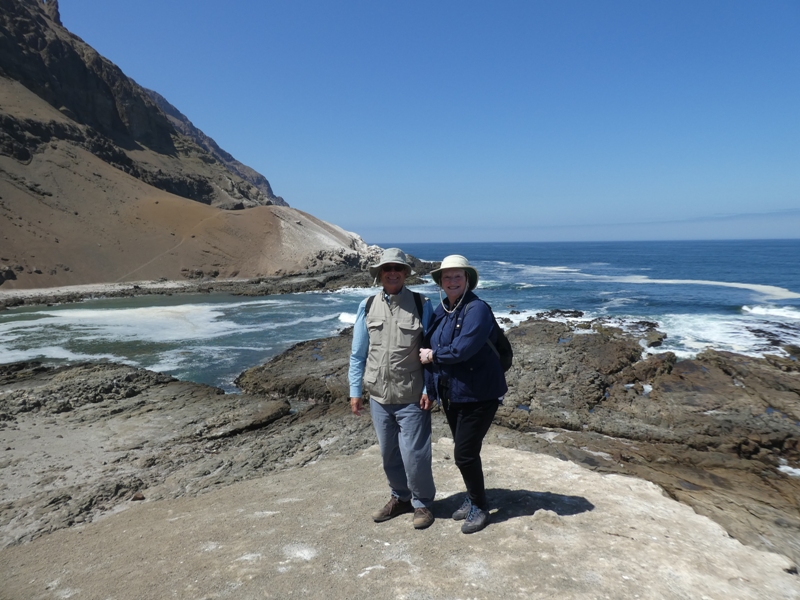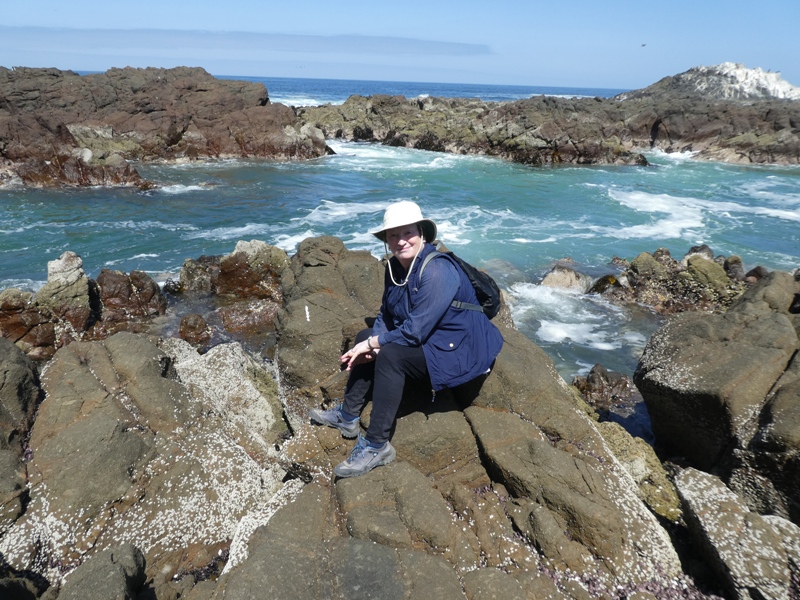 Fantastic views of the crashing waves over the rocks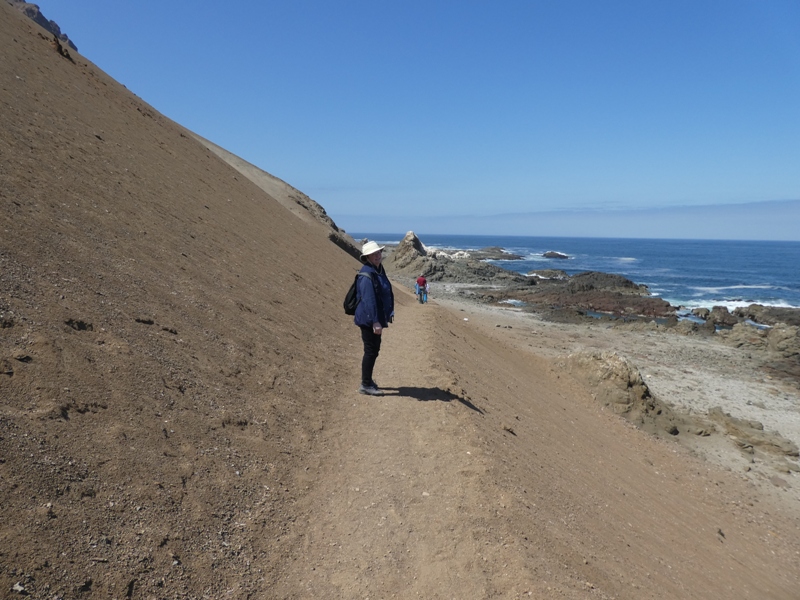 The path was quite narrow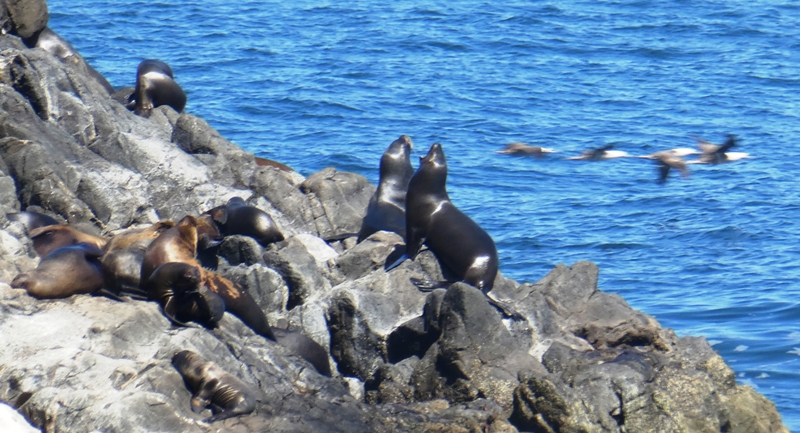 Sea Lions making a lot of noise on the rocks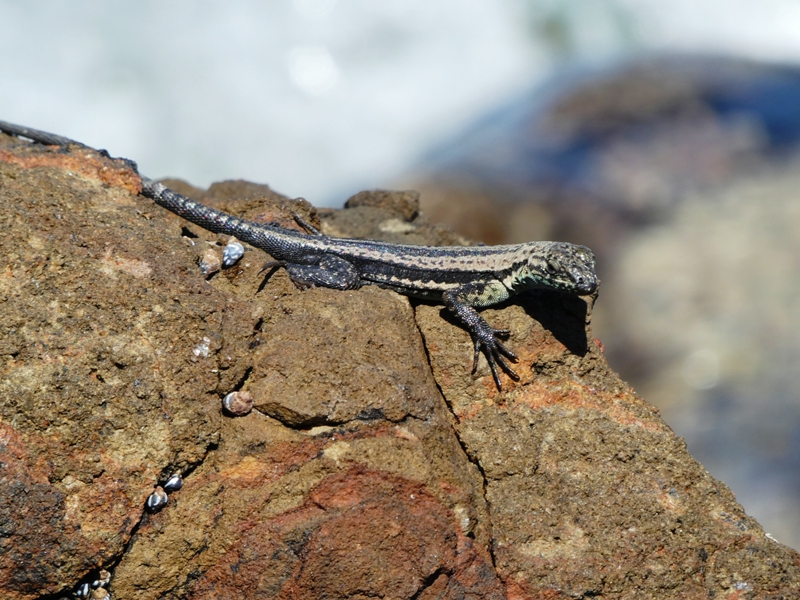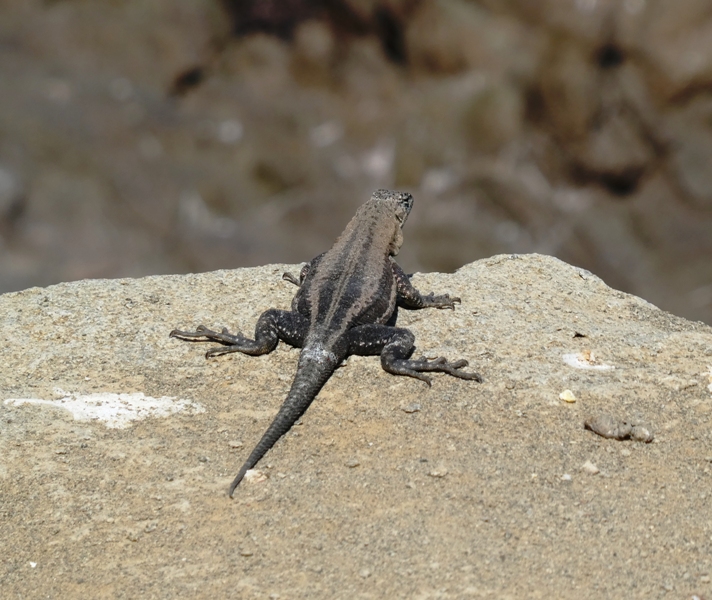 Loads of lizards on the rocks.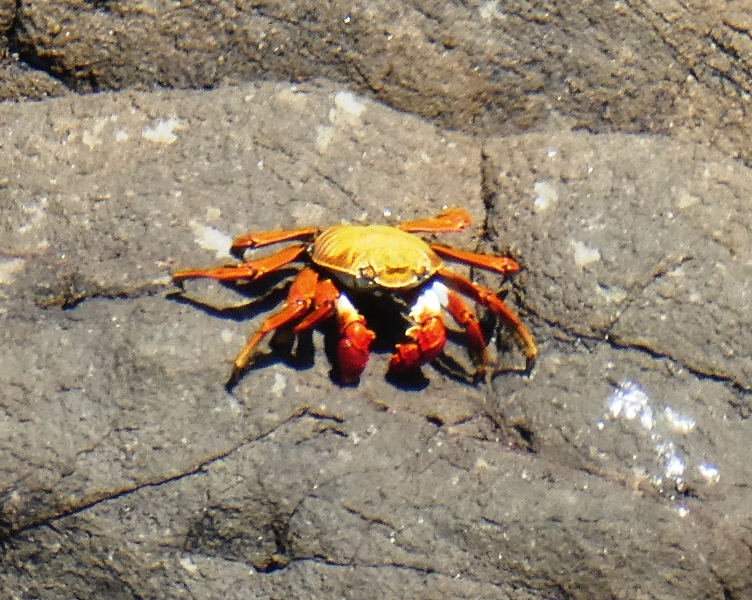 Crab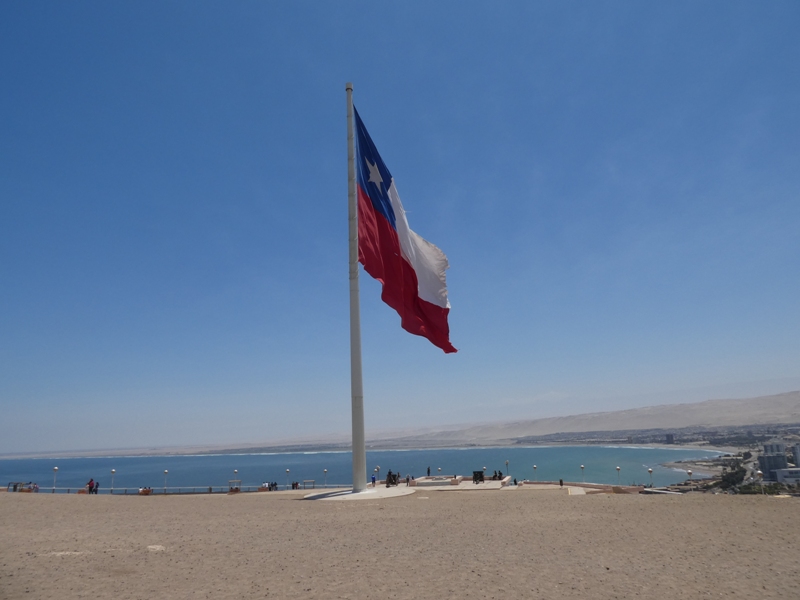 Final stop was the El Morro de Arica viewpoint - atop a huge rock that dominates Arica

Panorama of Arica with Silver Muse on the left.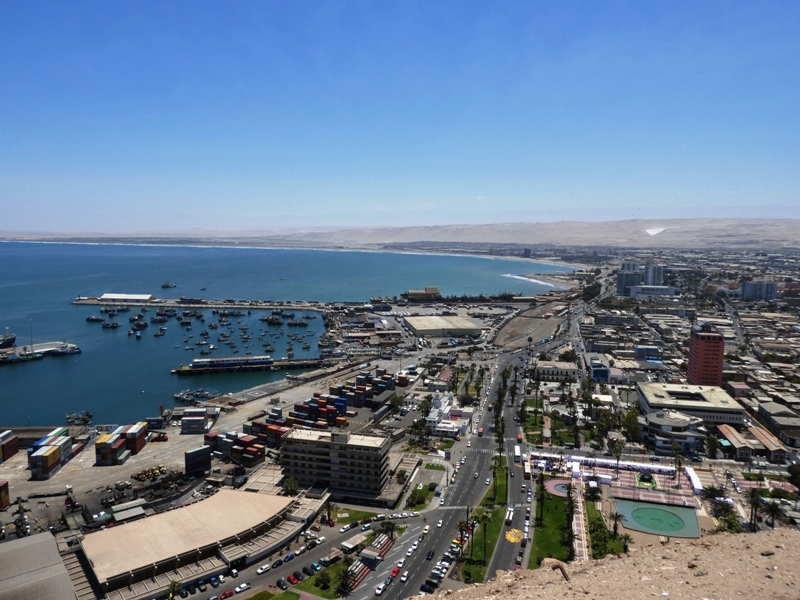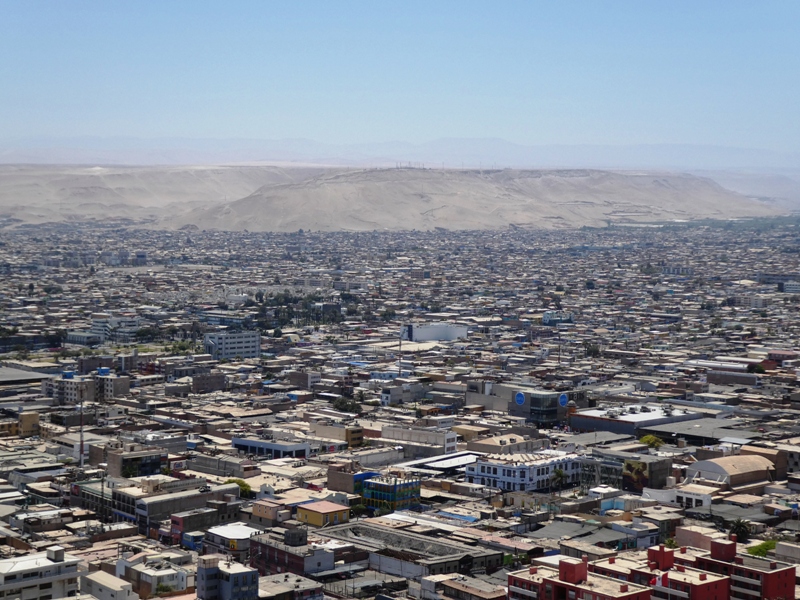 Views over Arica. It rarely rains so roofs are pretty poorly constructed. They also have major earthquakes - the last in 1971 killed hundreds..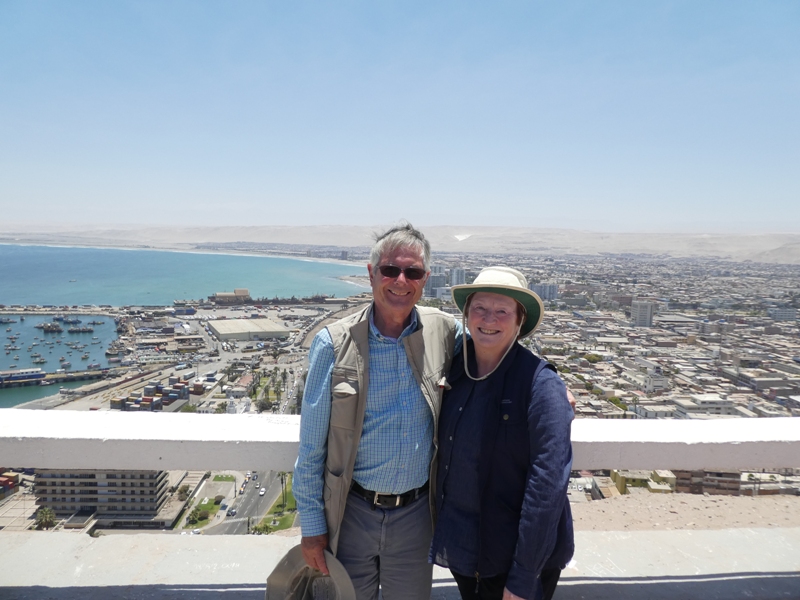 Great way to end a great excursion.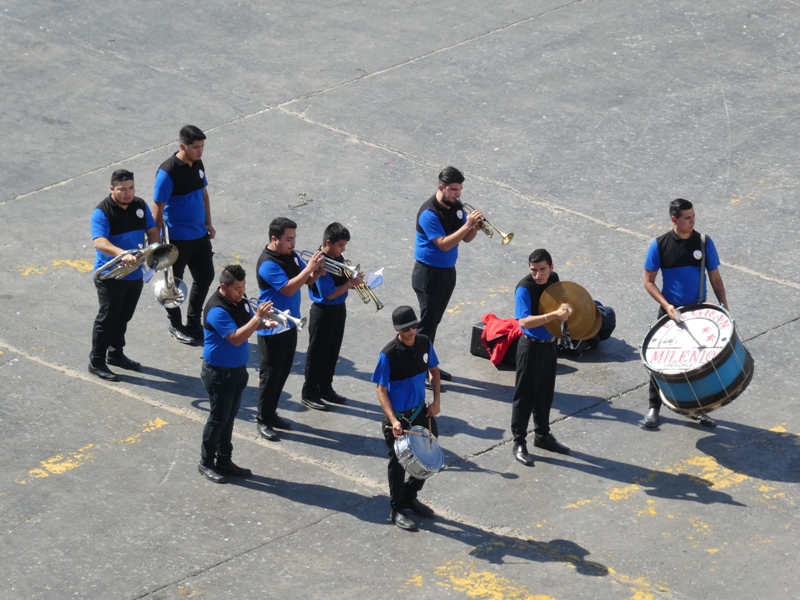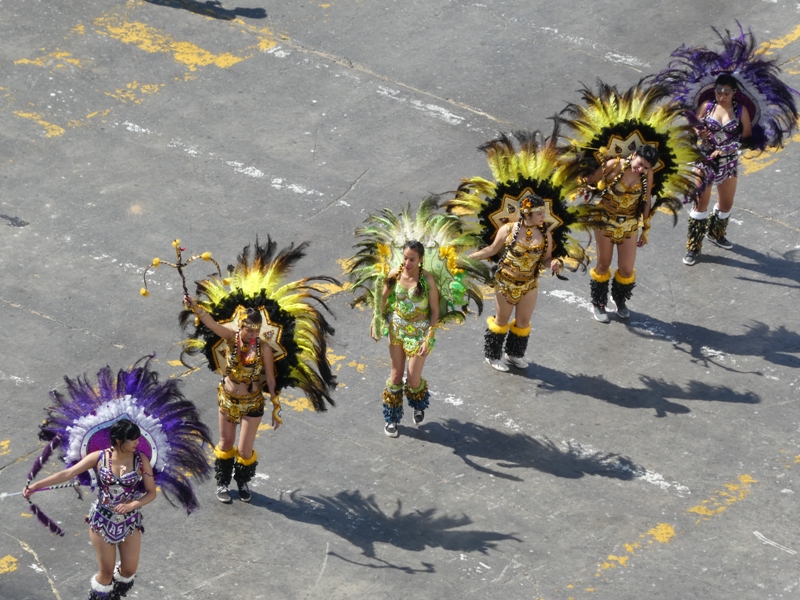 And the band and dancers on the quayside was a 'Great way' to leave Arica!