22nd Oct 17 - Salaverry, Peru
We awoke this morning to both a change of scenery and temperature. Salaverry, Peru is a desert town/region. Cold sea currents keep the rains away and the temperature had dropped to c60F

We visited the Dragon Temple and then the UNESCO World Heritage site of Chan Chan - the largest clay city in pre-Hispanic America built in c900AD. Of course, one of the problems in building a city out of clay is that it tends to be washed away when it rains - which it does torrentially every 10 years or so.. You might have read about the major mud slides in the region in the last year.

View from our suite. A very desert like landscape with fishing boats in the harbour

Pelicans. Not sure if the boat will ever sail again!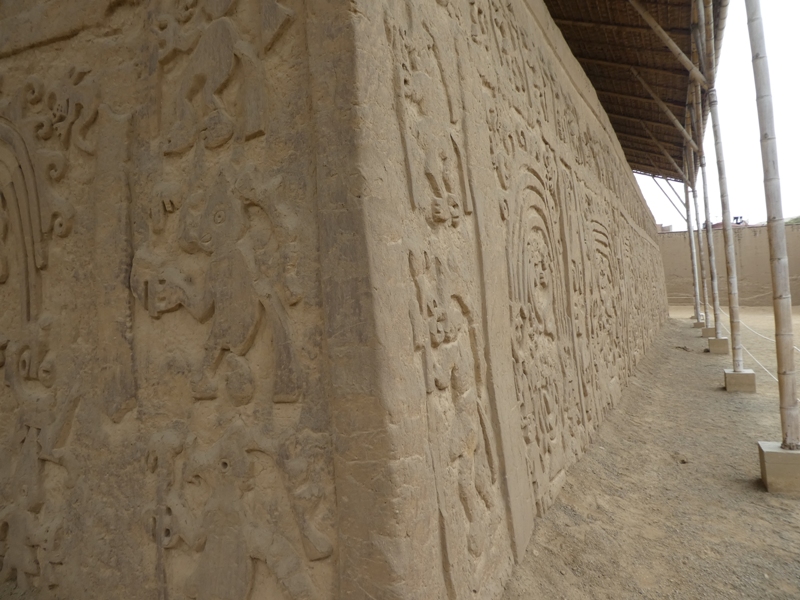 Dragon Temple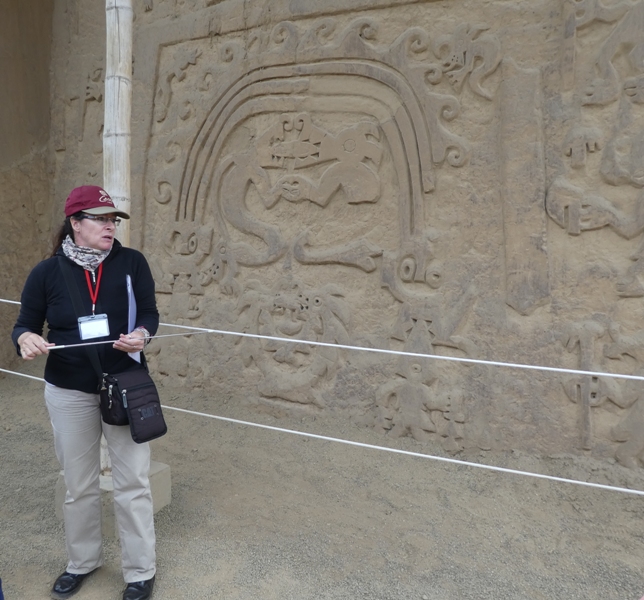 Guide at the Dragon Temple explaining how this was a homage to water.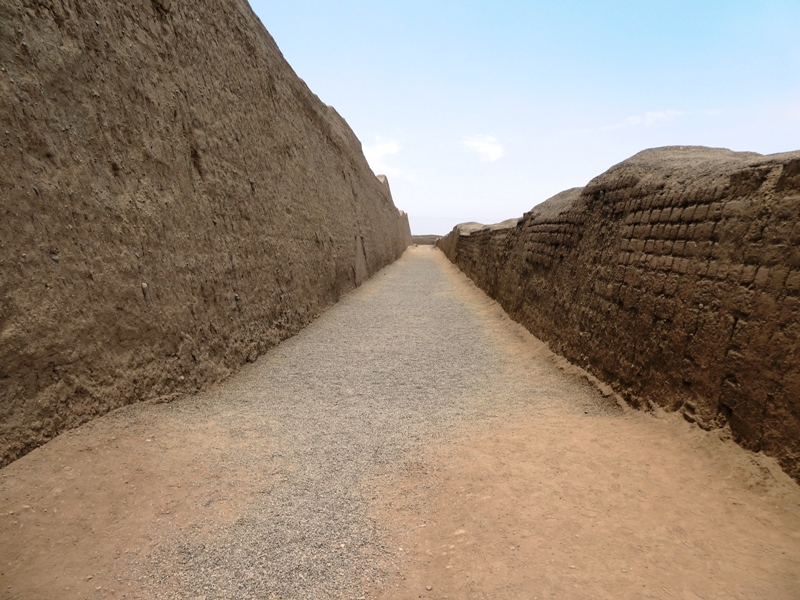 Avenue of the llama at Chan Chan. A huge (and I mean gigantic) clay city arranged like a maze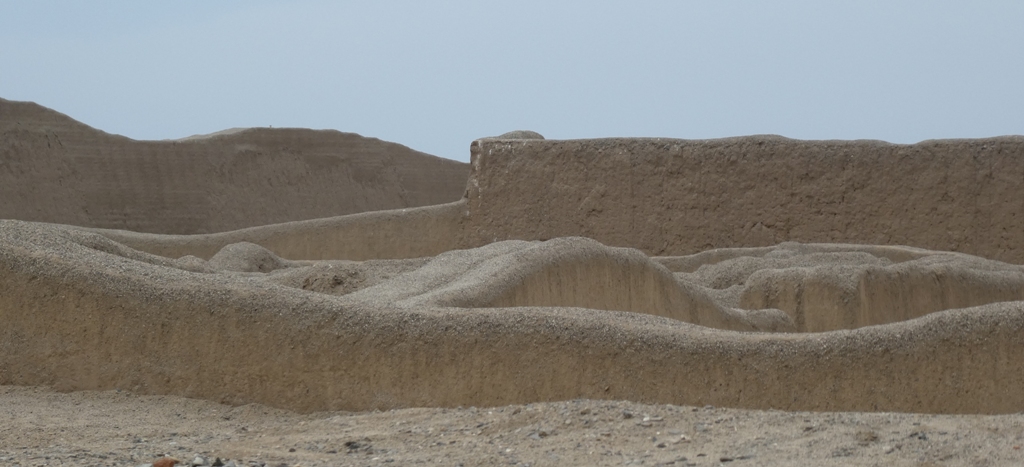 The city - with walls like this - stretched as far as the eye could see.

The inner rooms of the palace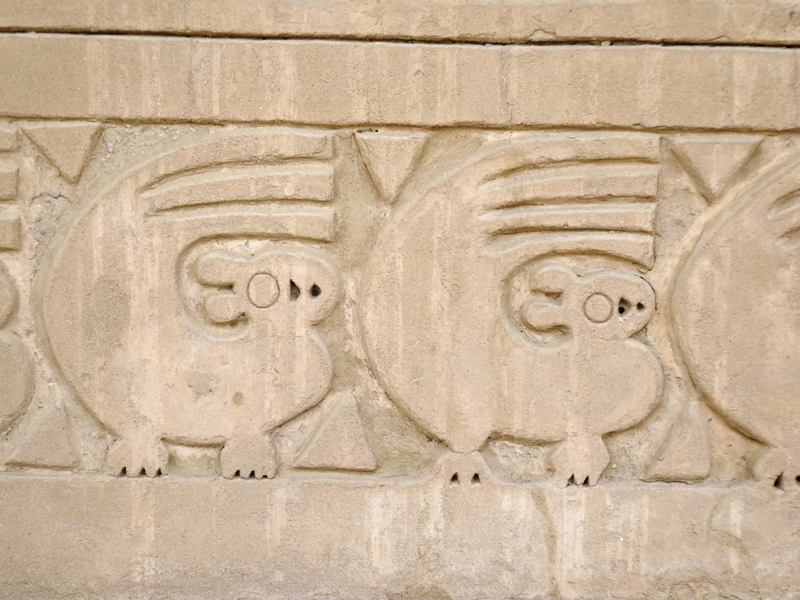 The squirrel motifs caught my eye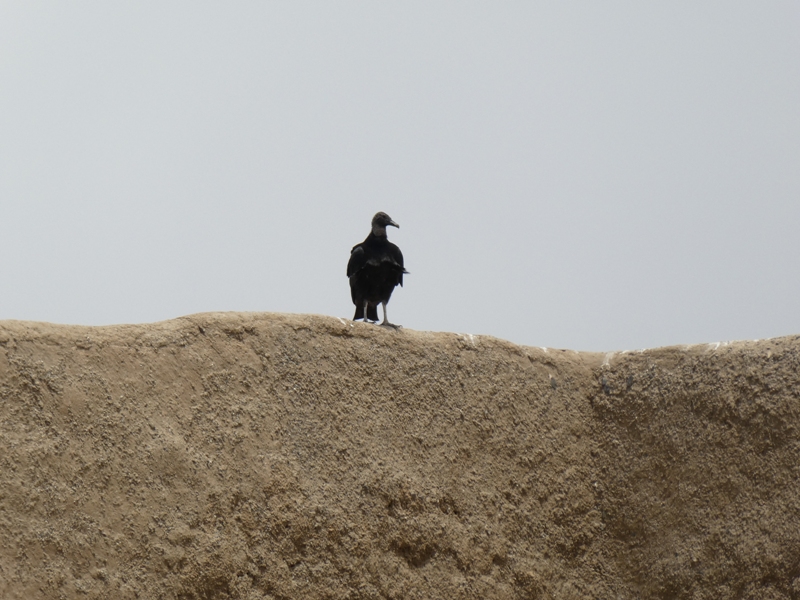 A Raven Vulture .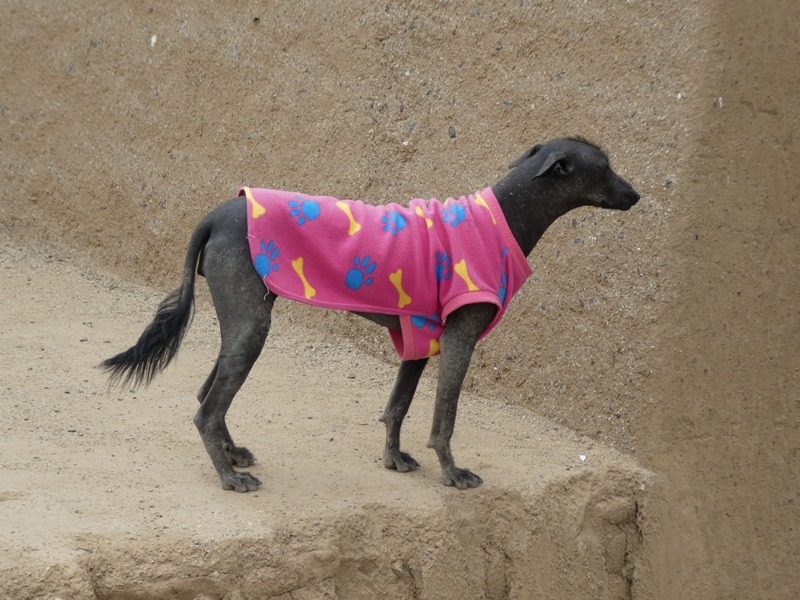 Apparently these Peruvian hairless dogs are only found in this area. They need their T-shirts to keep from being sunburnt.