18th Oct 17 - Panama Canal
We awoke to see the horizon full of ships waiting their turn to enter the Panama canal.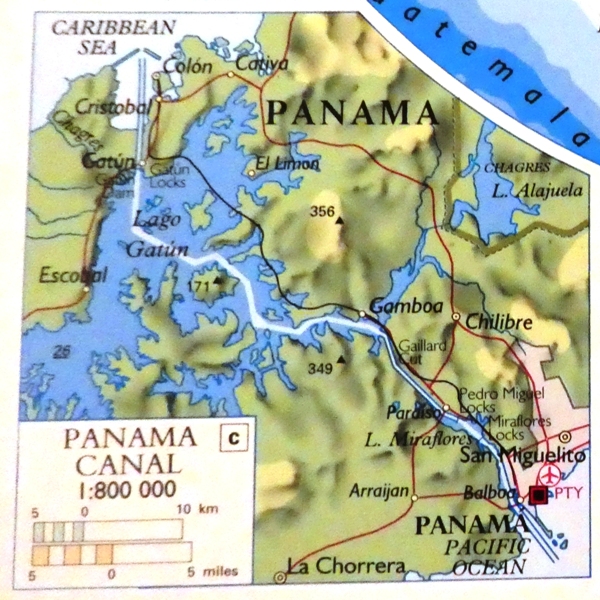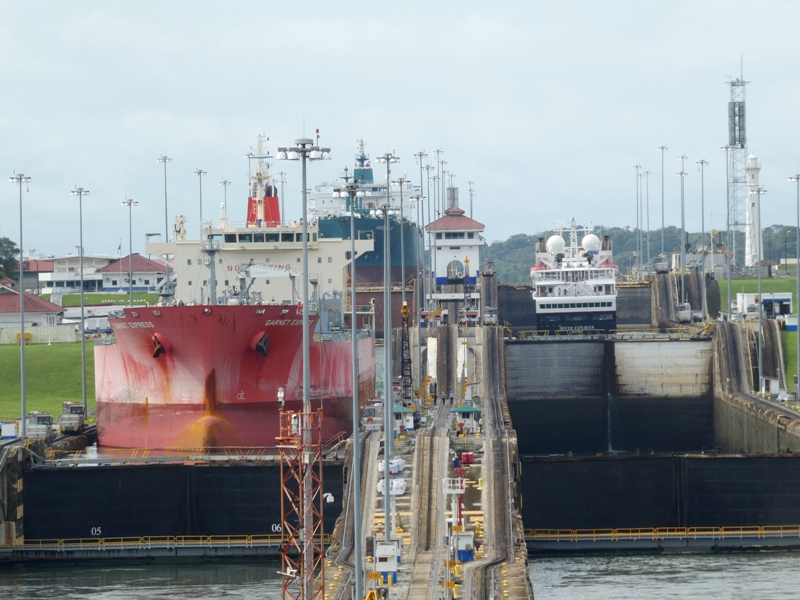 We entered the first of the locks at Gatun. On the RHS channel you can see another Silversea ship - Explorer - ahead of us. The Garnet Express (LHS) had inches to spare on either side of the lock. The mules are used to ensure that the ships stay centre channel but do not provide propulsion.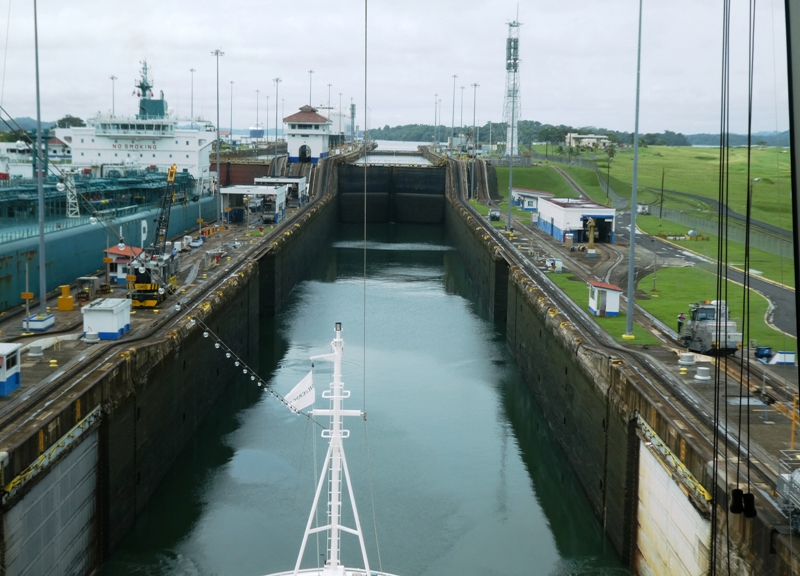 Into the second of the three Gatun Locks looking forward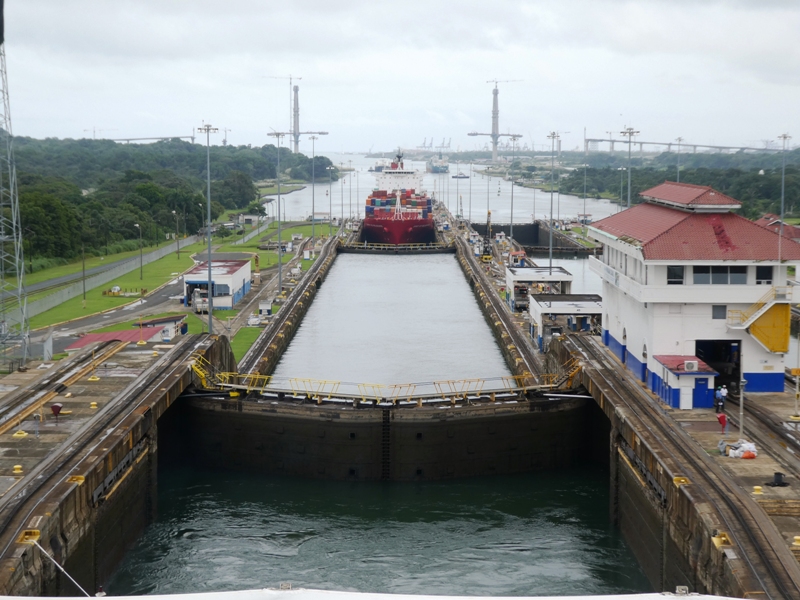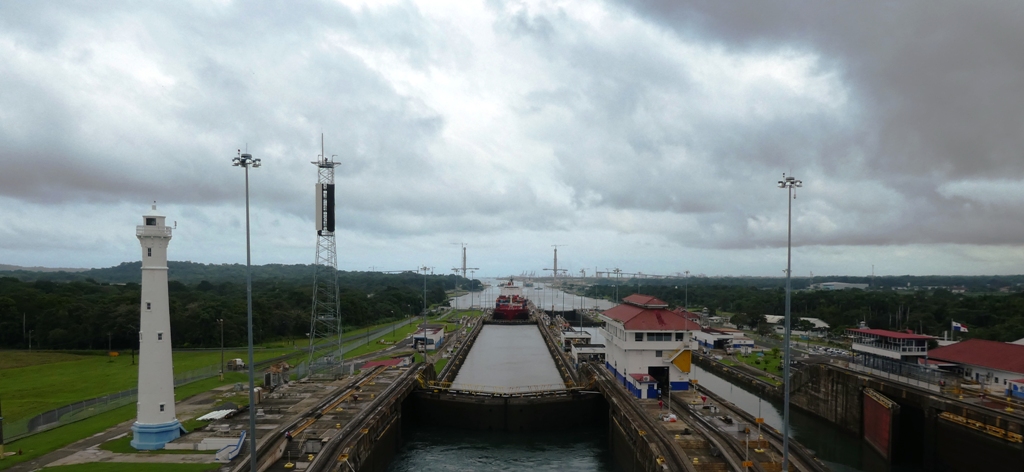 Into the last of the three Gatun Locks looking backwards. You can see the new half constructed bridge in the background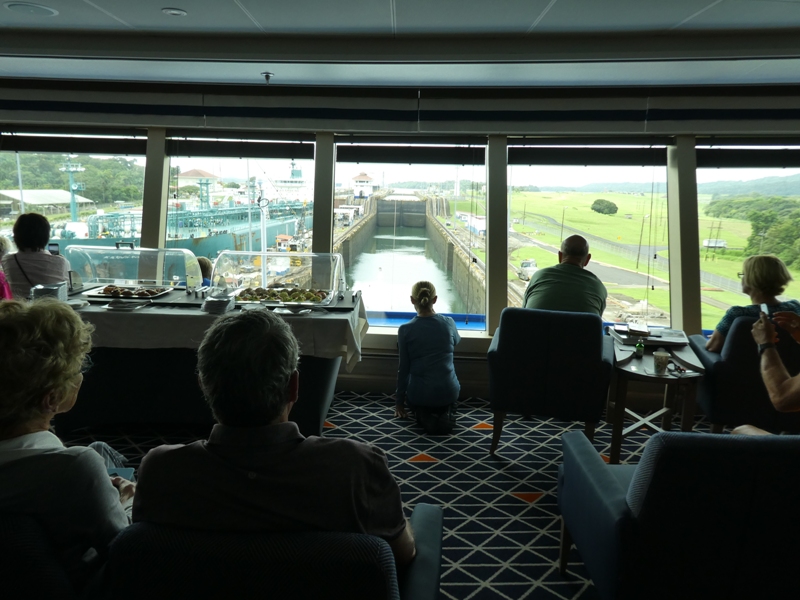 As you can imagine, the indoor Observation Lounge was packed.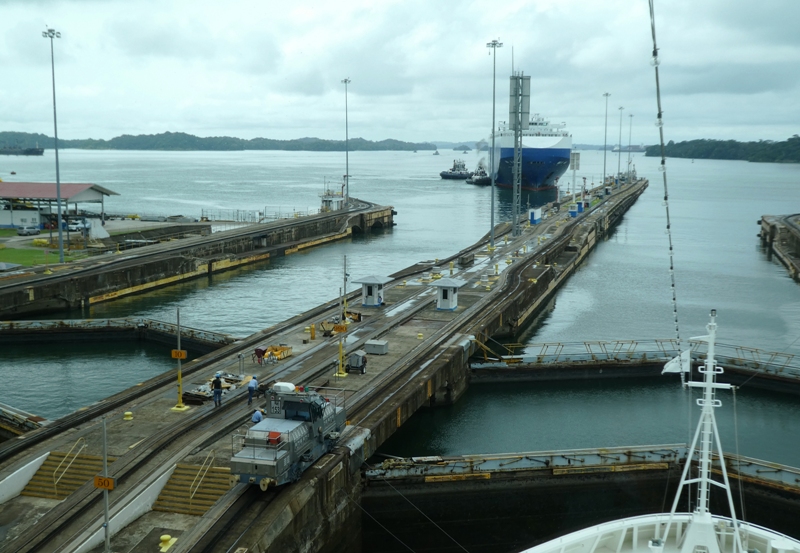 Exiting the 3rd of the Gatun locks and out into the Lake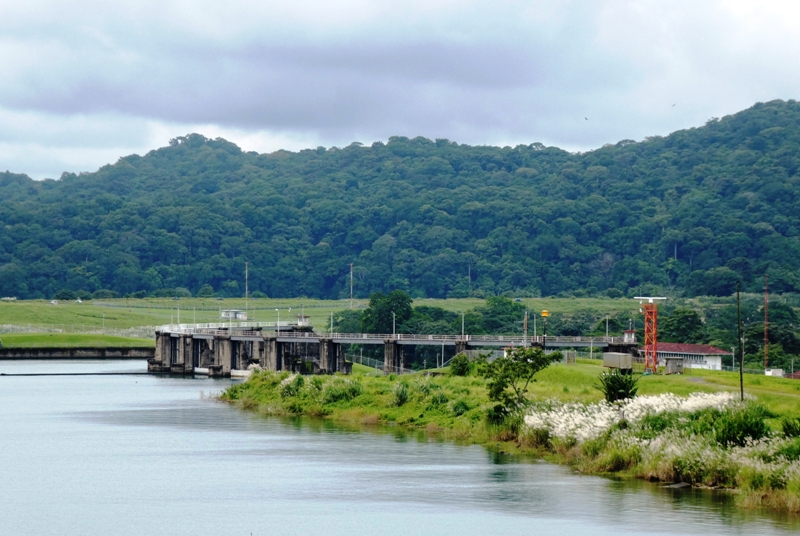 Dam on Lake Gatun - built from the stuff they excavated whilst building the canal

It poured with rain as we crossed the lake. No wonder they call it the rainforest.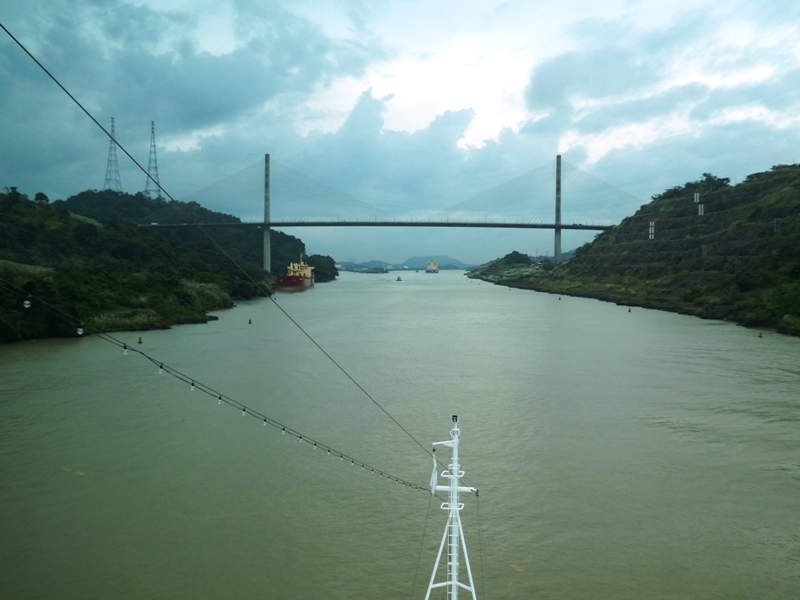 The Panama Centennial Bridge opened in 2005

Approaching the Pedro Miguel lock. On the RHS you can see the new wider canal which is 20ft+ higher than the old canal on the LHS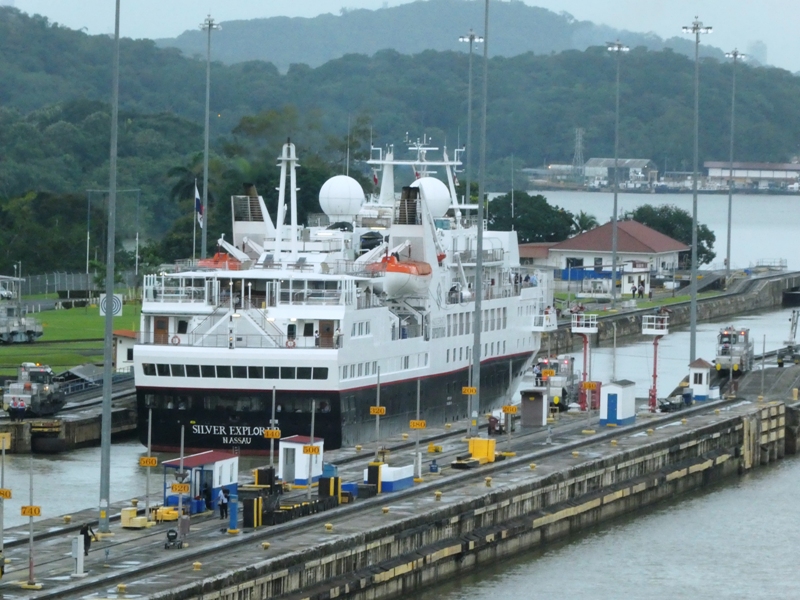 Explorer in Pedro Miguel lock.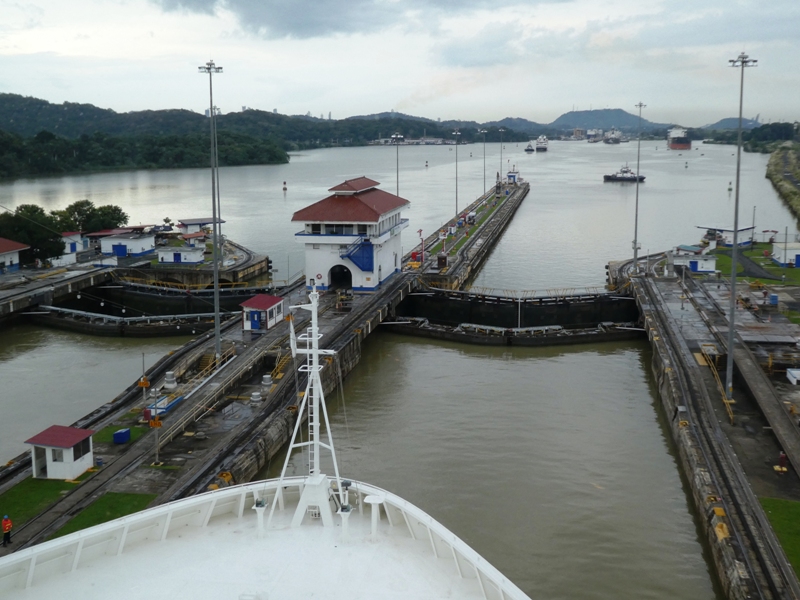 Silver Muse getting ready to leave Pedro Miguel lock into Miraflores Lake.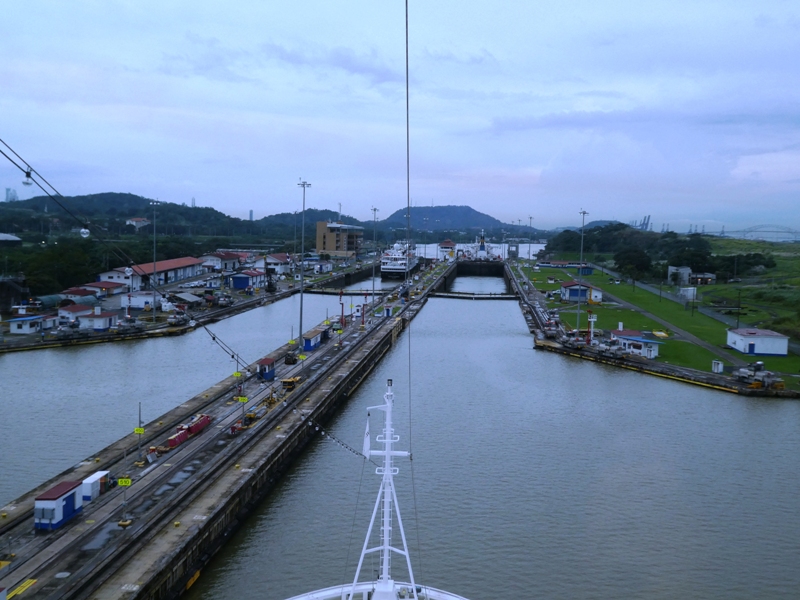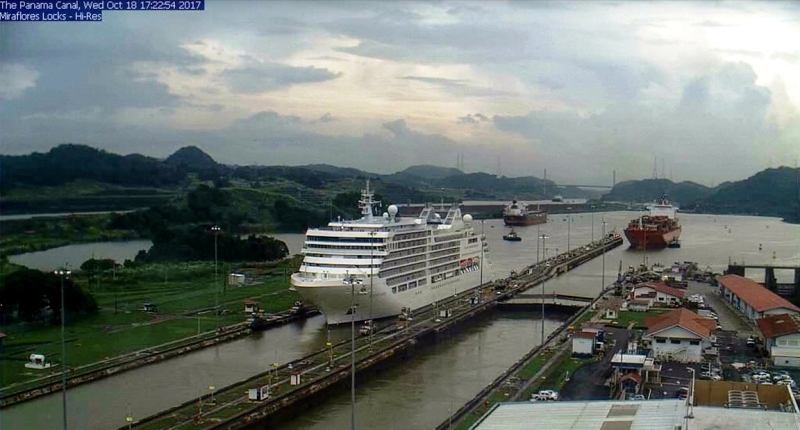 Silver Muse at Miraflores Locks. Taken from the Panama Canal webcam.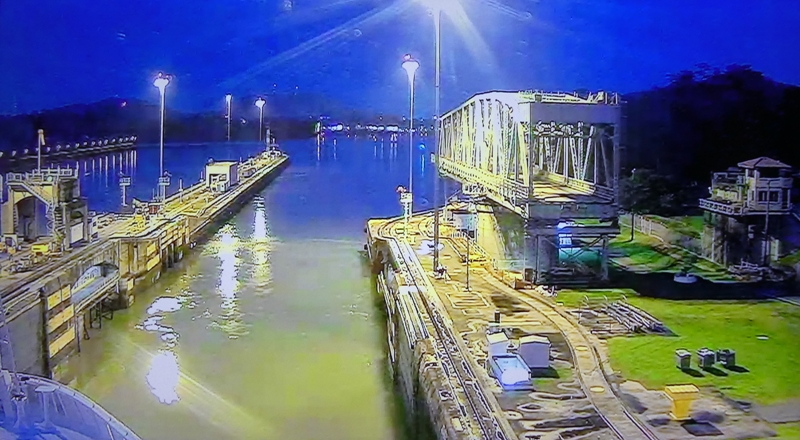 As darkness fell we entered the last two locks at Miraflores. Then off under the Bridge of the Americas (Top RHS) past Balboa and Panama City and into the Pacific.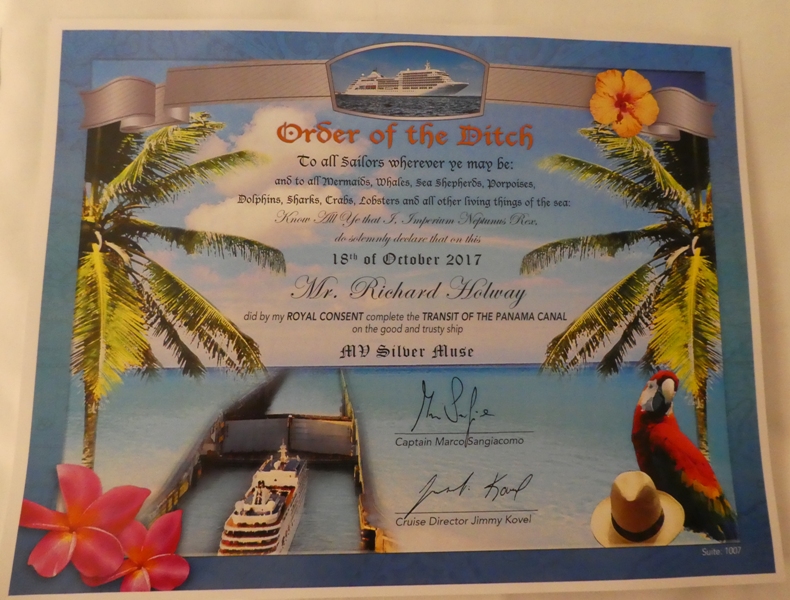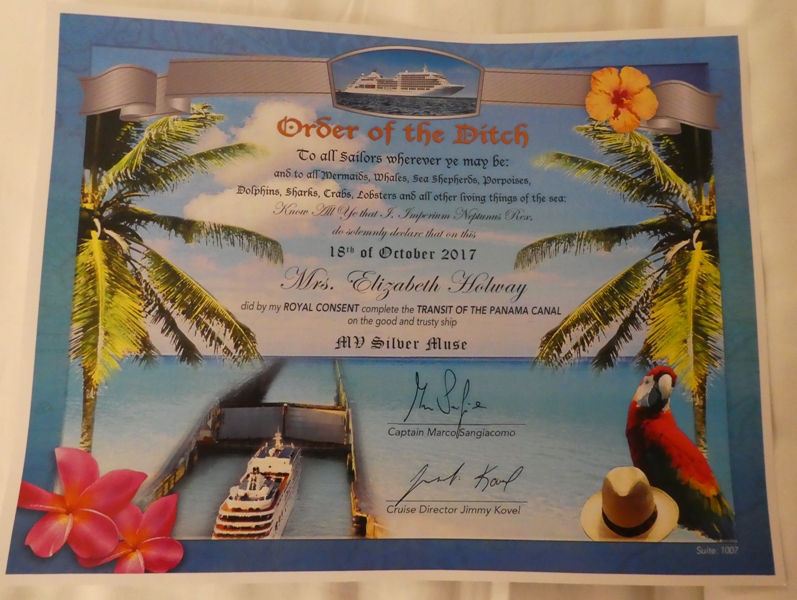 Certificates to prove it!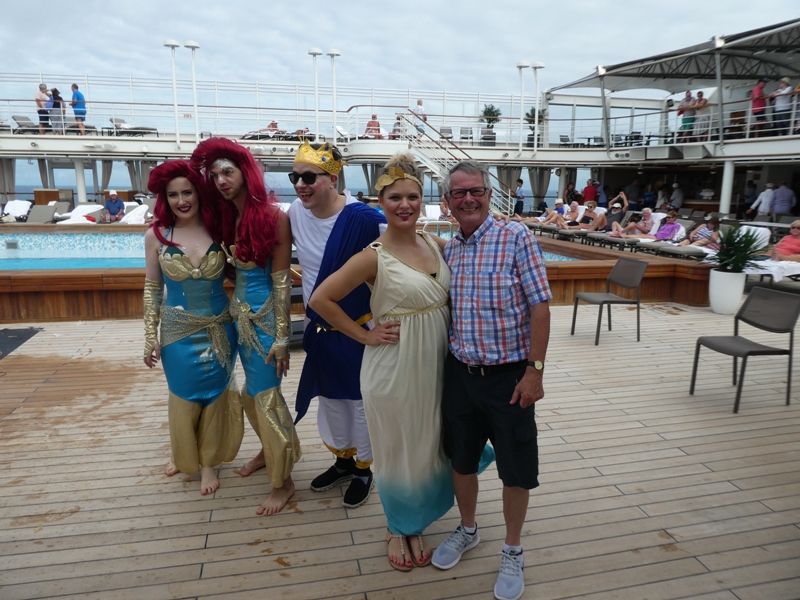 Crossing the Equator on 19th Oct 17. Jolly japes with Neptune, his Queen and some decidedly dodgy mermaids. At least I didn't get covered in gore and goo like some others!