16th June 17 - Garden
Weather is hoting up. Already had the hottest day of the year this week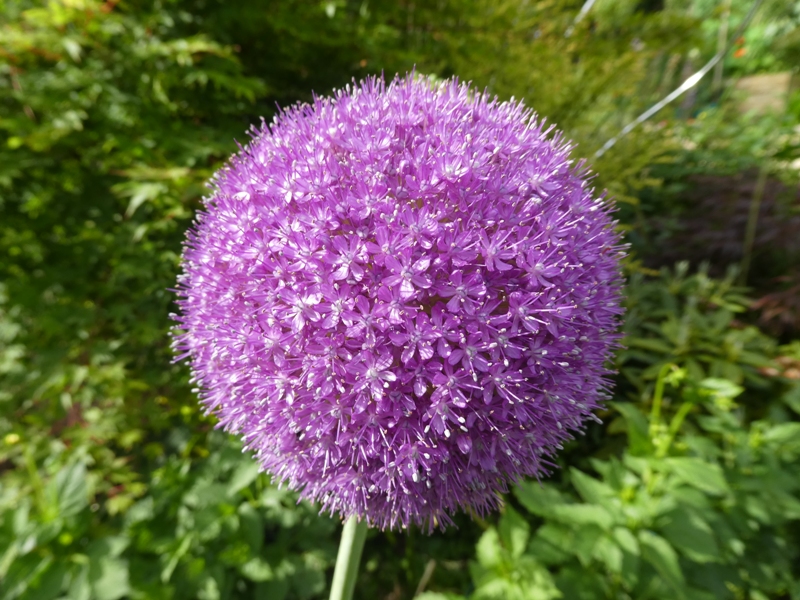 Last of the alliums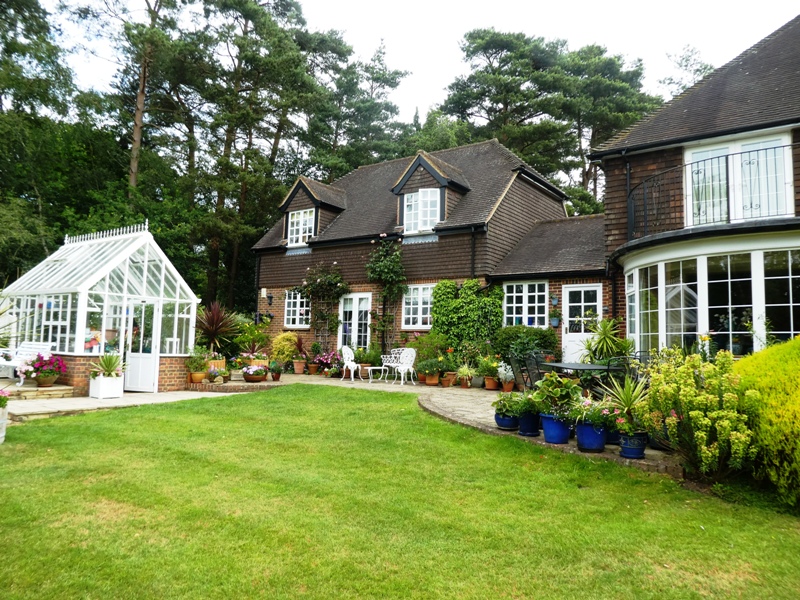 The annexe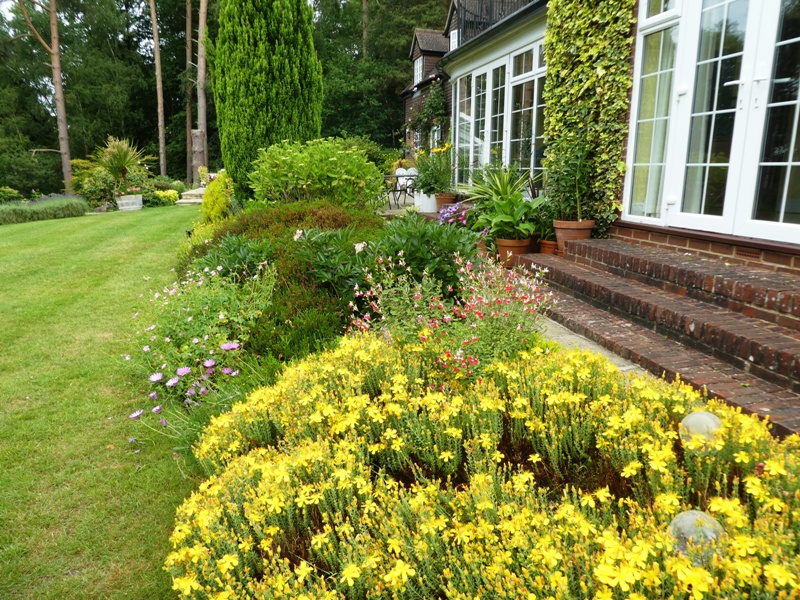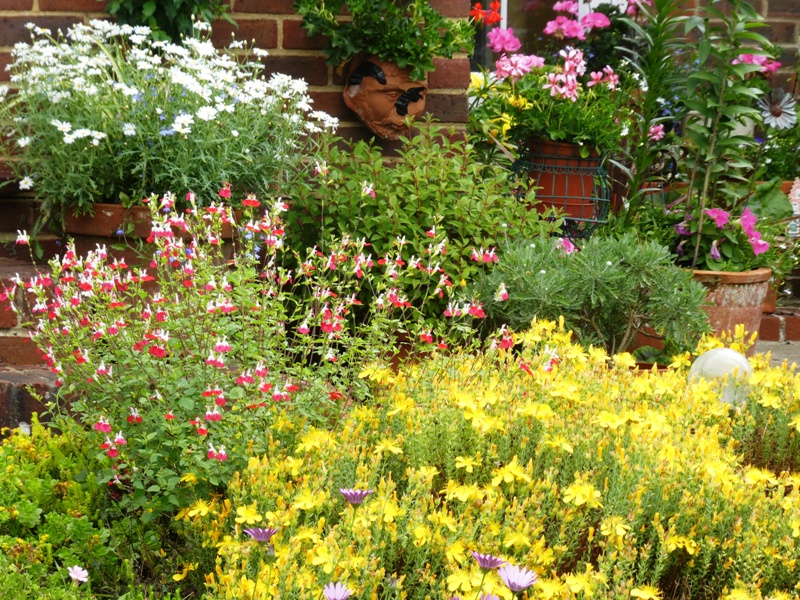 Border in the back garden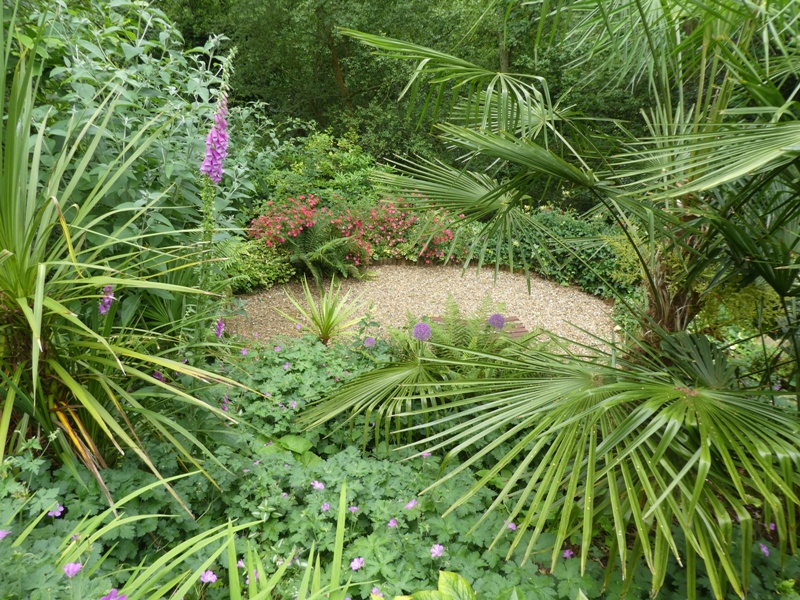 Belvedere looking good as the roses come into bloom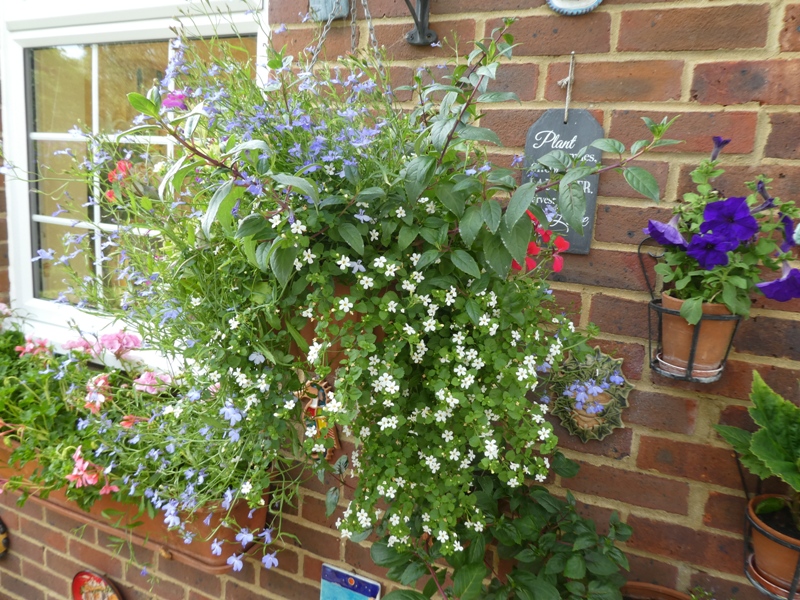 Multiple pots by the kitchen door.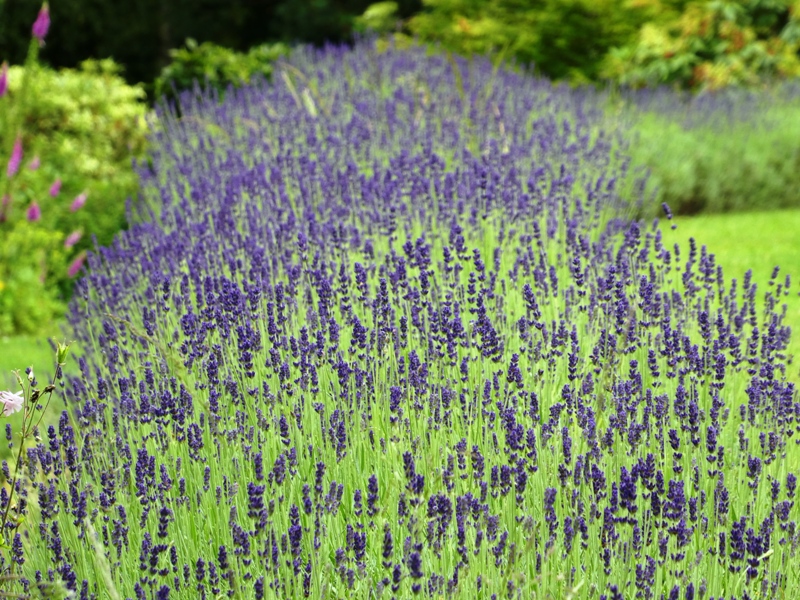 Lavender just coming out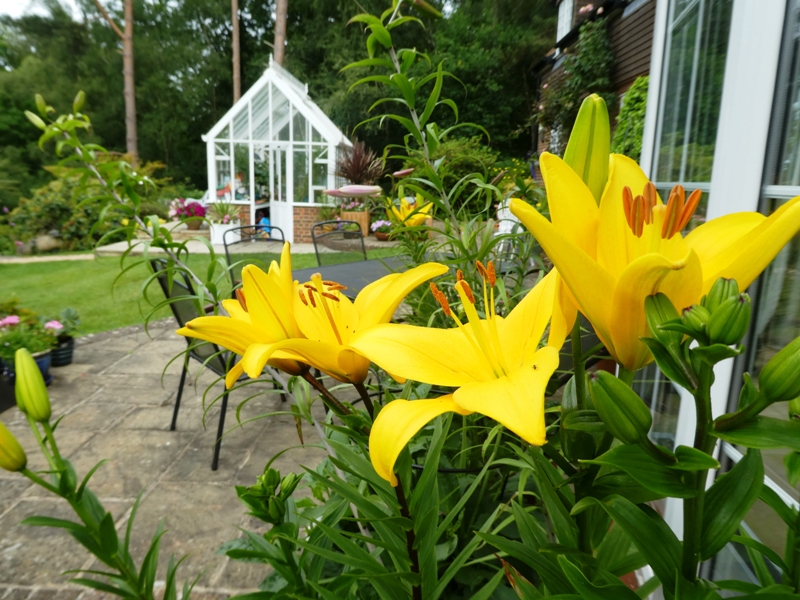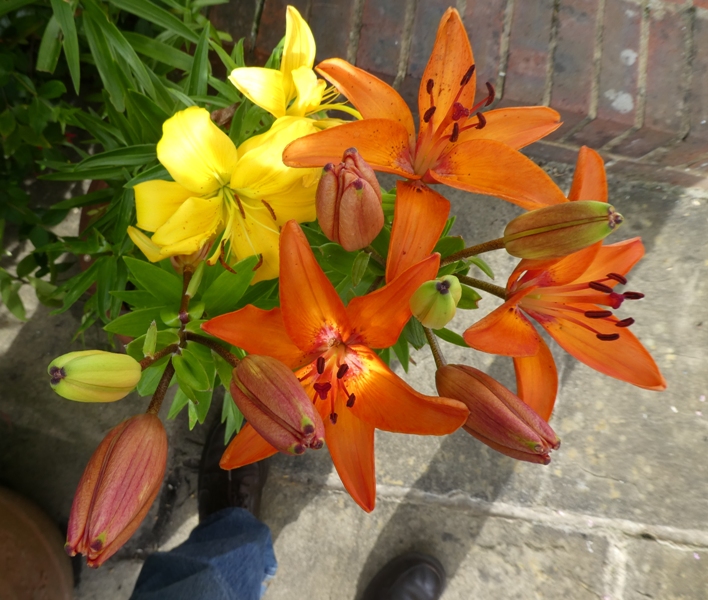 Some of the many lilies in pots. Just coming into bloom.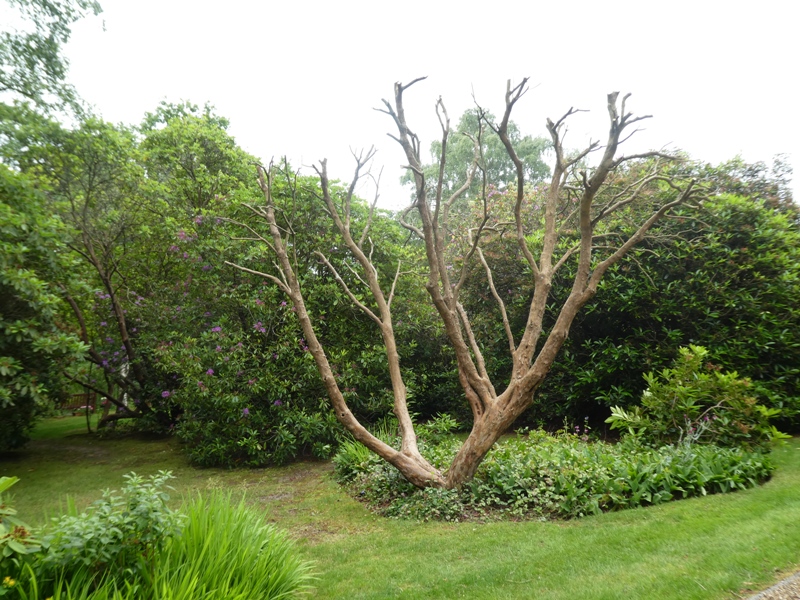 One of the older rhododendrons has died. We have 'shaped' and and will now put in many different types of clematis to grow over it. Check back next year to see it it has worked!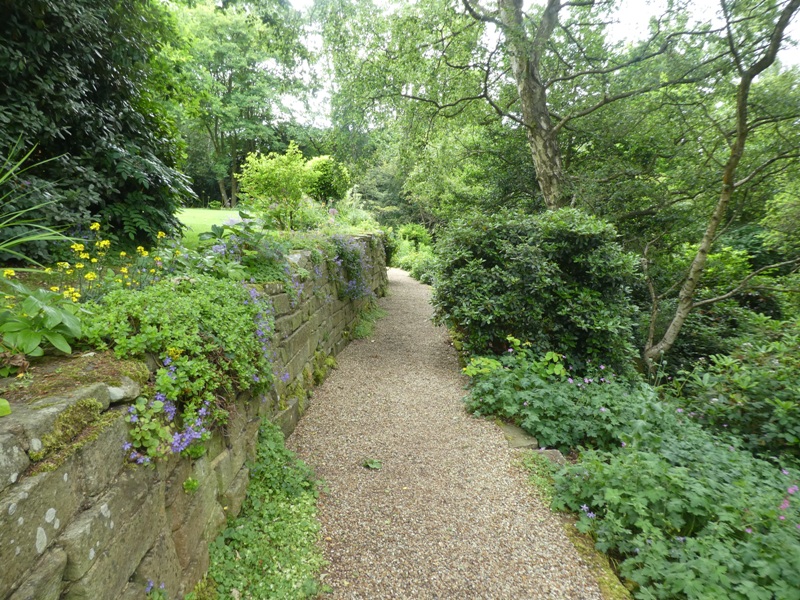 The lower path is coming into its BLUE period.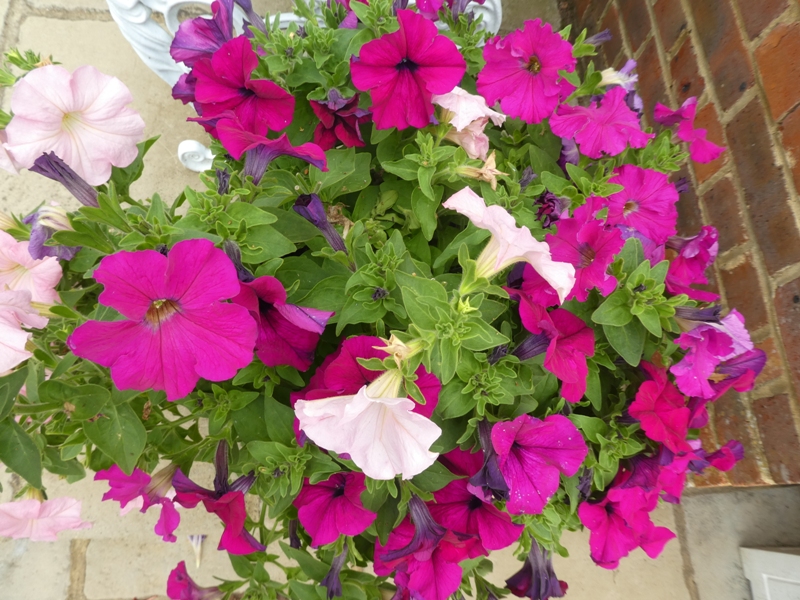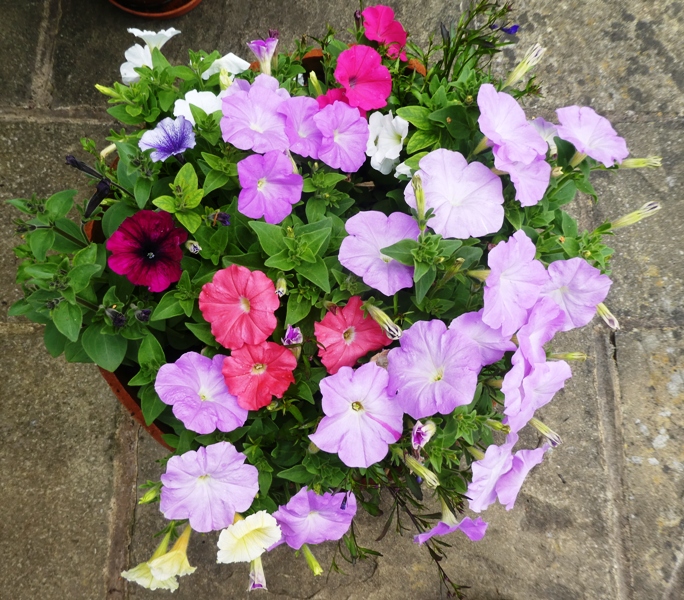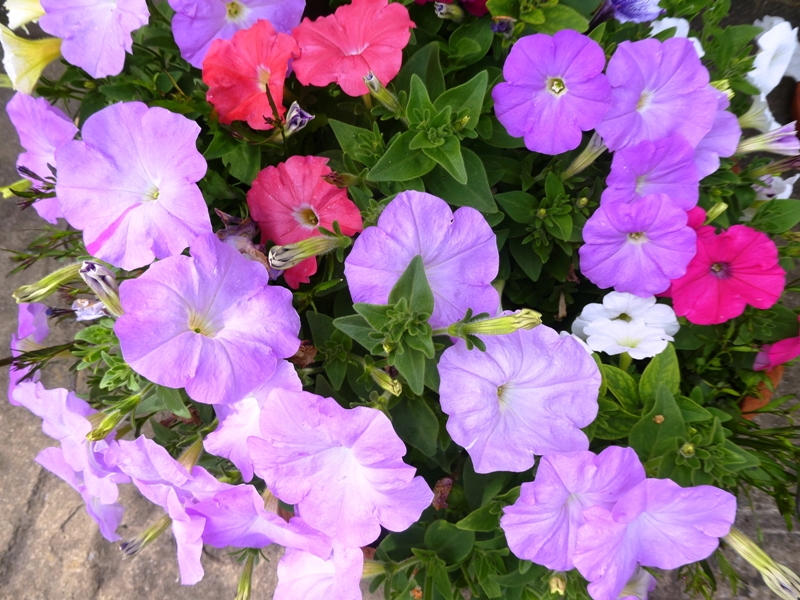 Petunias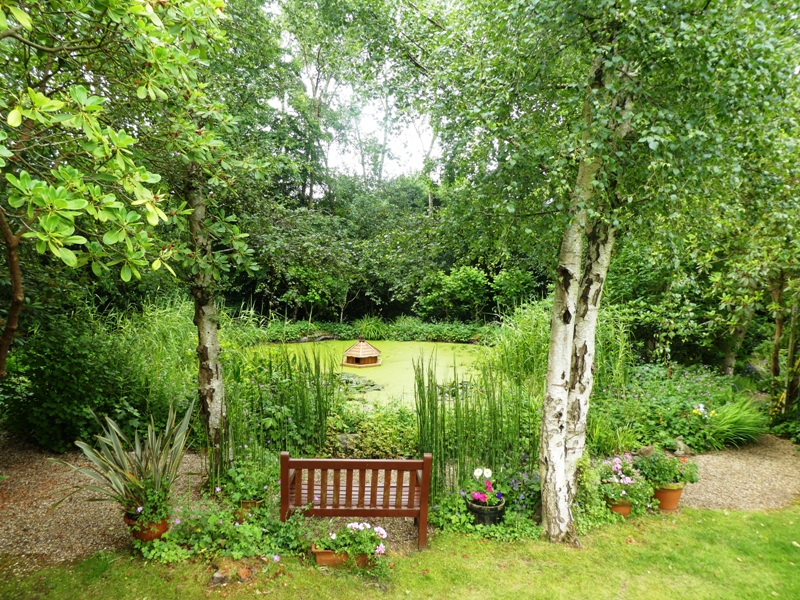 Although the pond (Note - new duck house is NOT on expenses) looks good it could do with less duckweed.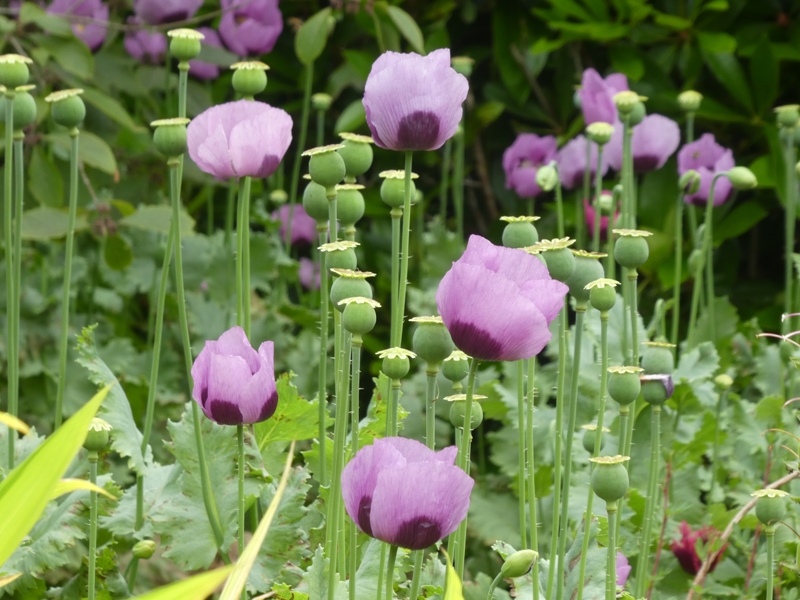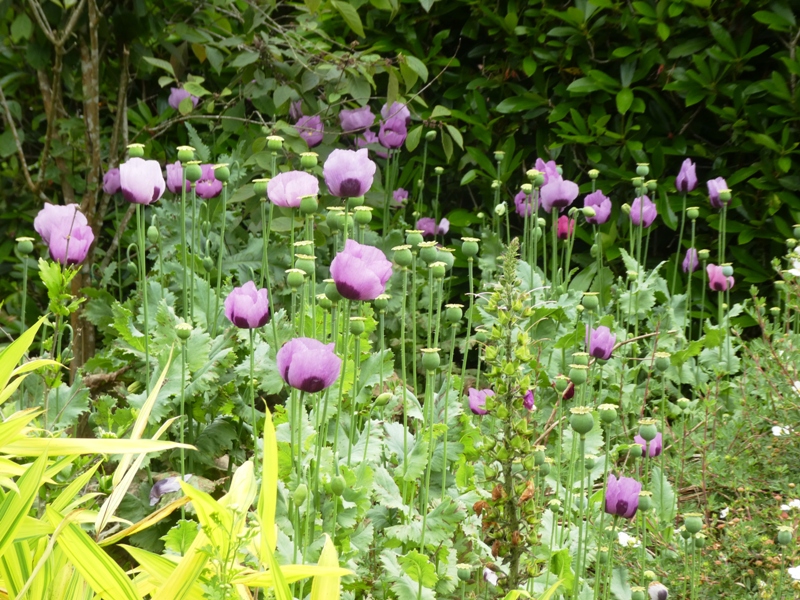 Self-sown poppies looking great.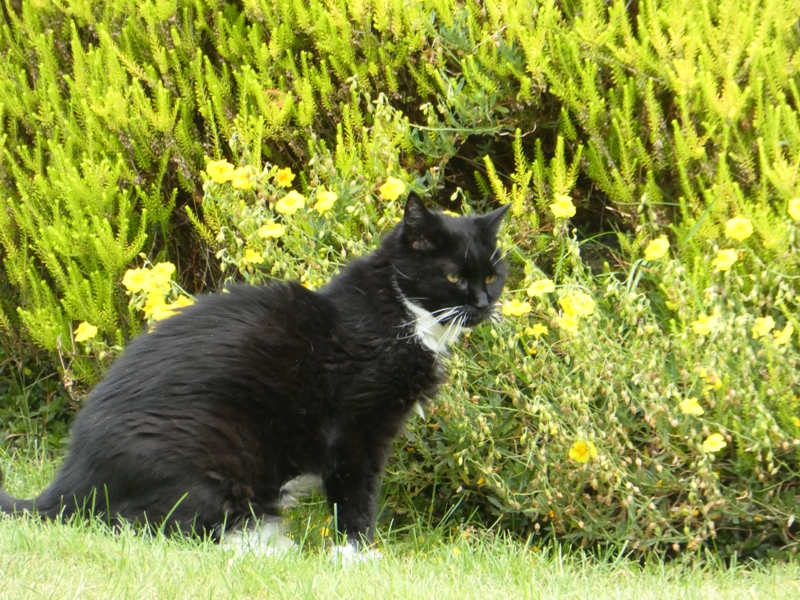 Old Smudge - now nearly 20. Which I think is about 100 in human years.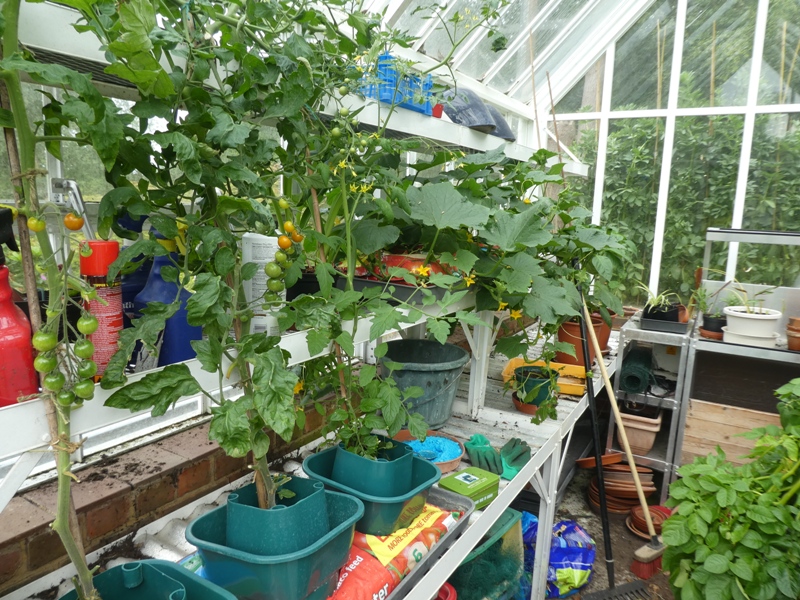 Cherry tomatoes and cucumbers in the greenhouse.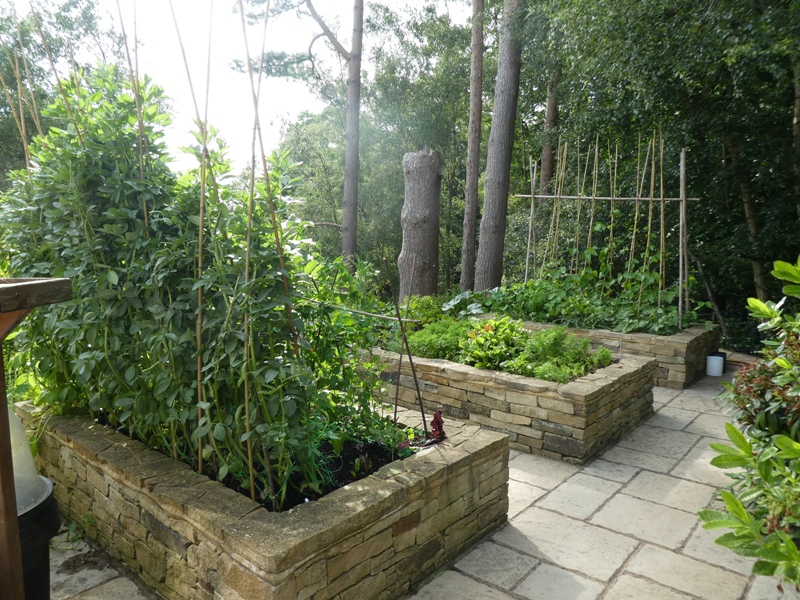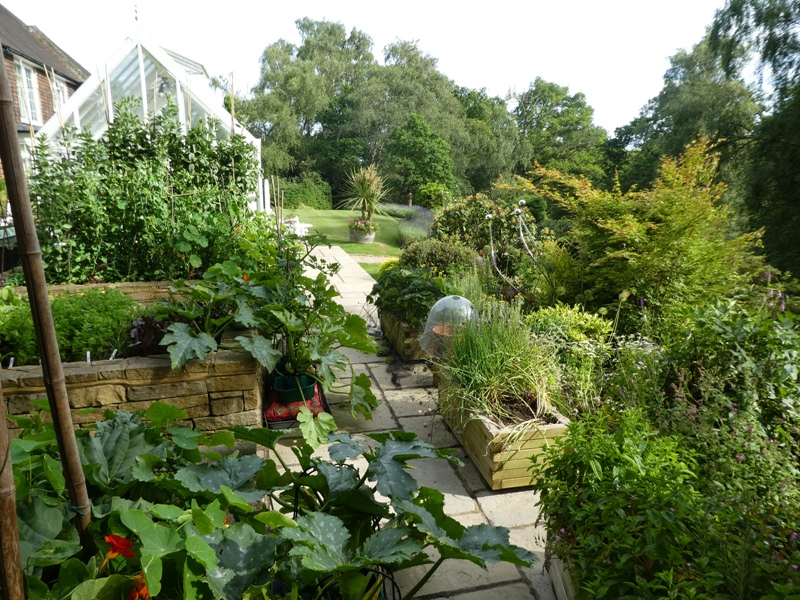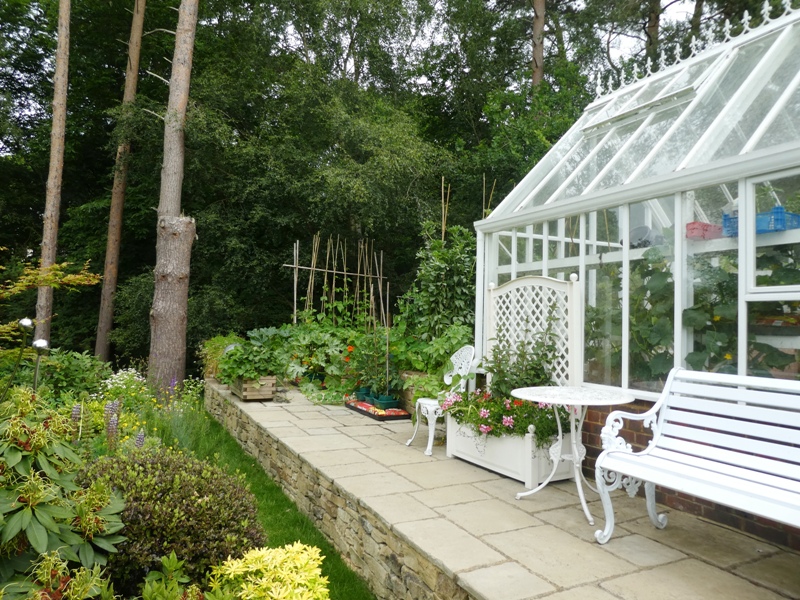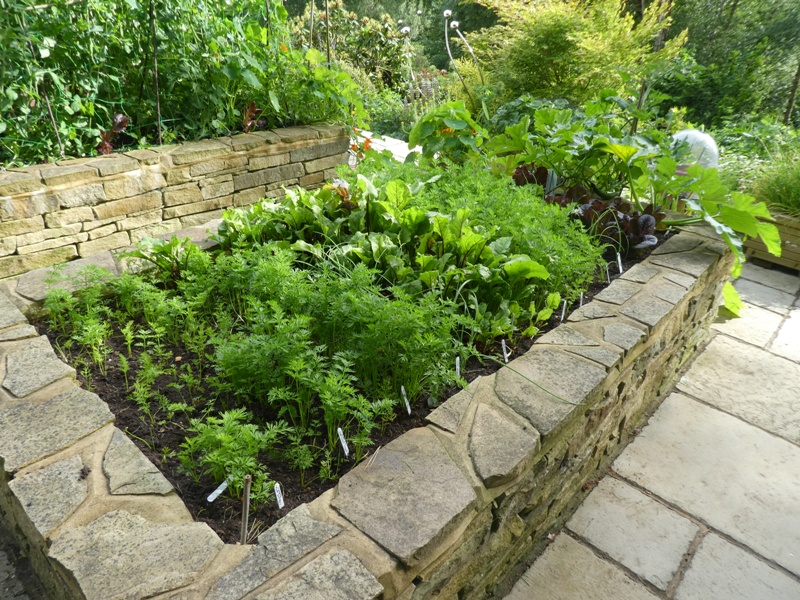 Veg plot is coming on apace,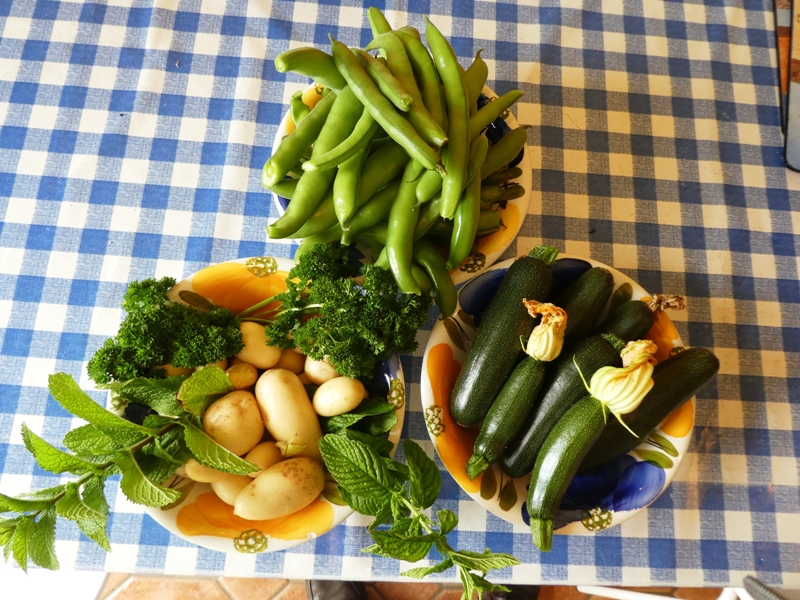 Indeed, this was our crop for supper last night!