Left Scenic Spirit for a two night stay at the Hyatt in Saigon or Ho Chi Minh City.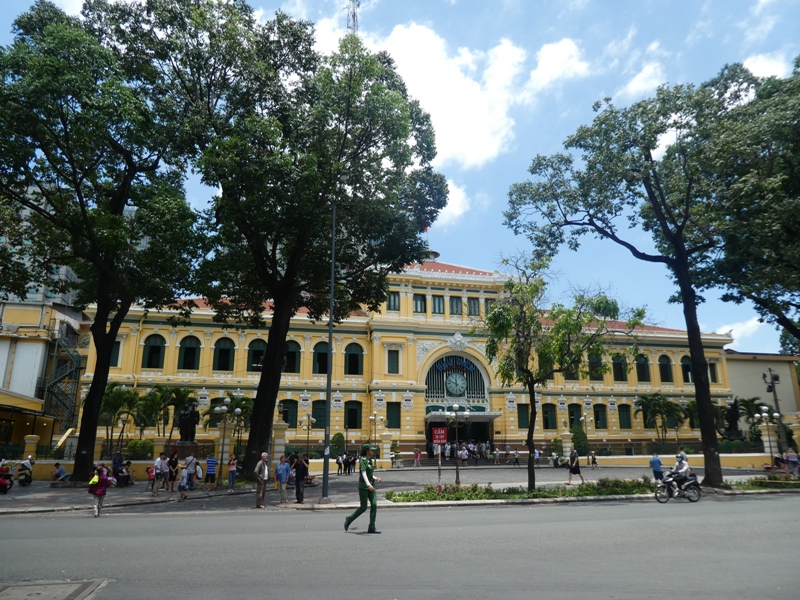 The General Post Office designed by Gustave Eiffel between 1886-1891.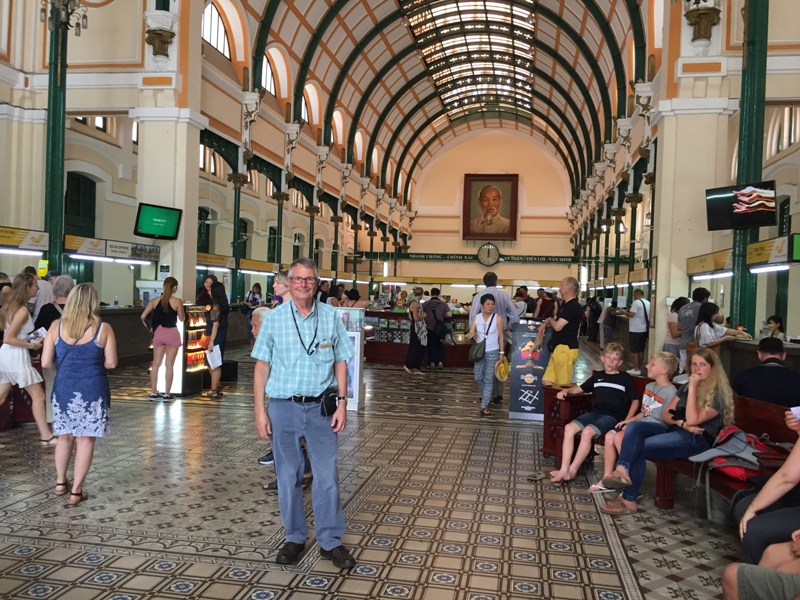 Inside the Post Office with its portrait of Ho Chi Minh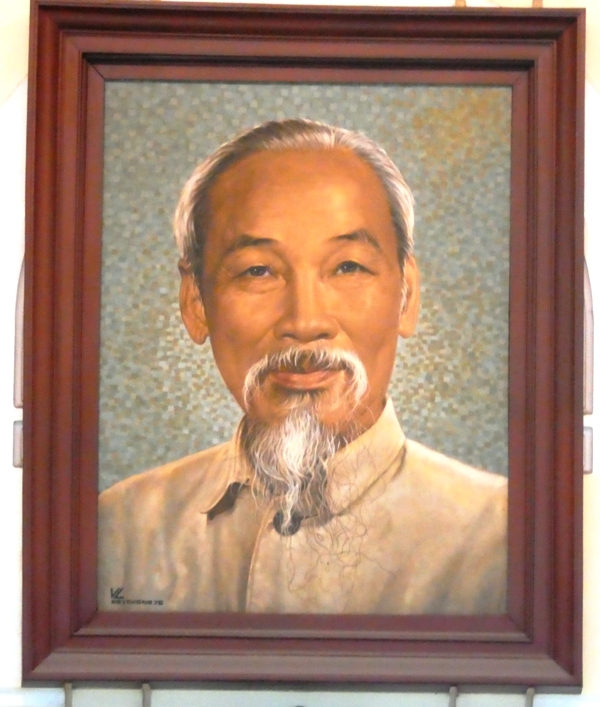 Ho Chi Minh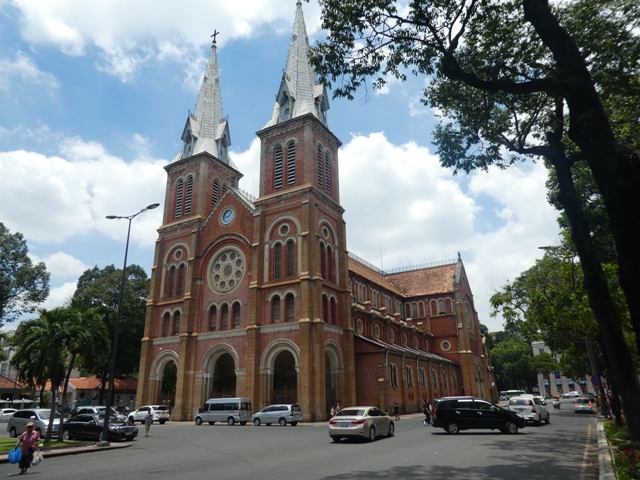 Notre Dame Catholic Cathedral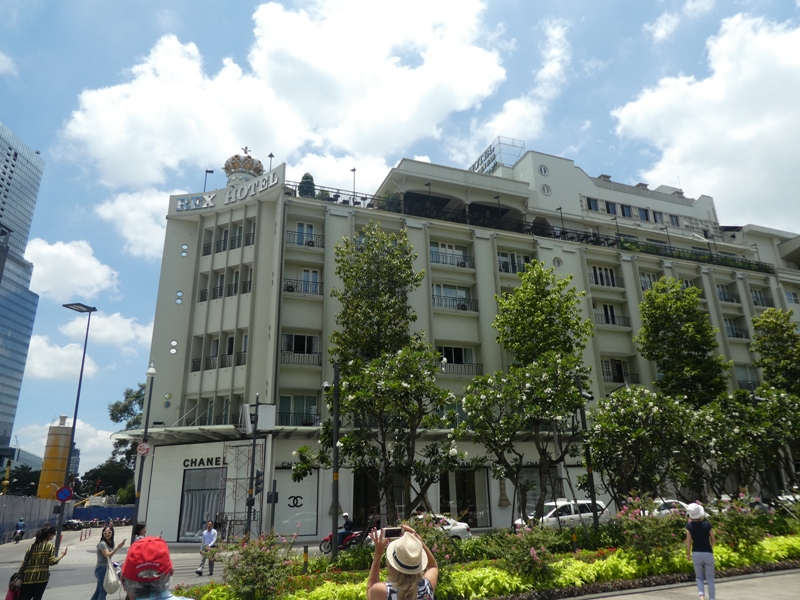 REX Hotel used as a base by American reporters during the Vietnam War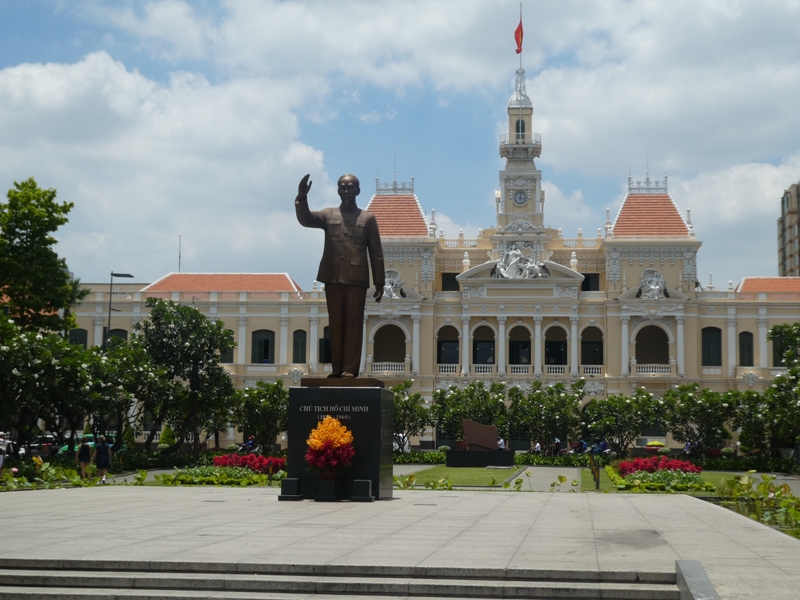 A statue of Ho Chi Minh in front of Hotel de Ville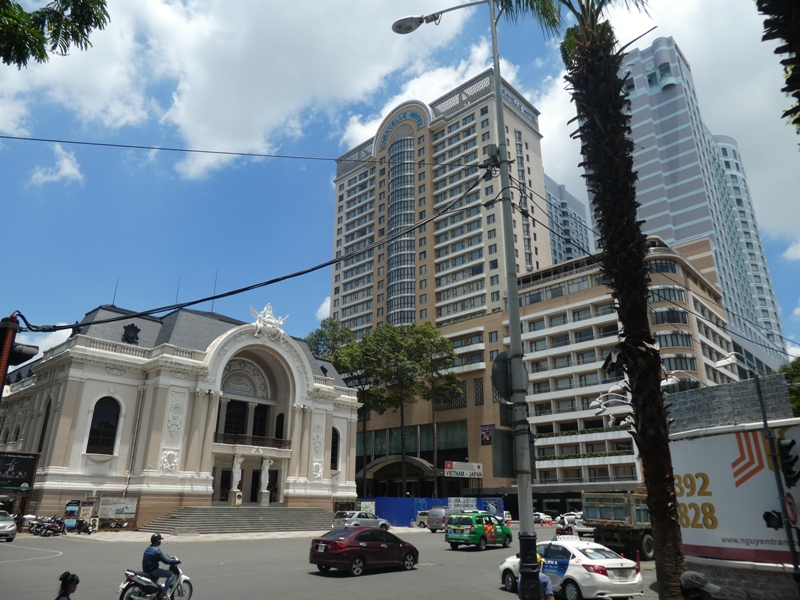 Opera House and Caravelle Hotel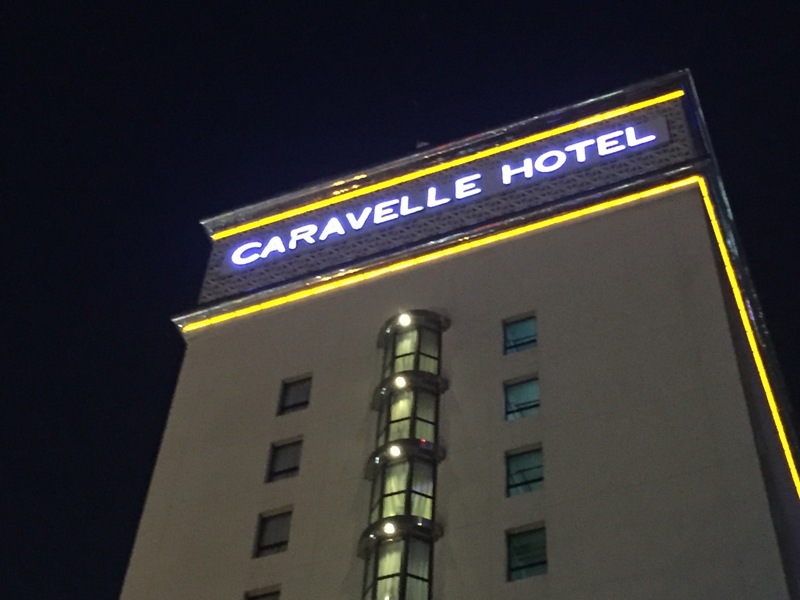 On Tuesday evening we had a lovely seafood dinner at the Caravelle Hotel and then went for a drink in the open air bar on the 9th floor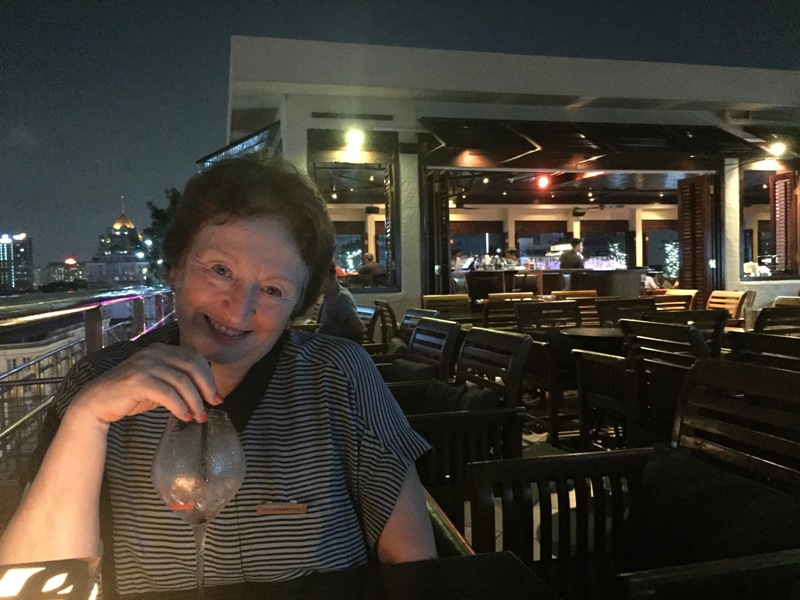 The Bar at the Caravelle was used by the Washington Post and the New York Times during the Vietnam War. The reporters said they could cover the war without leaving the bar!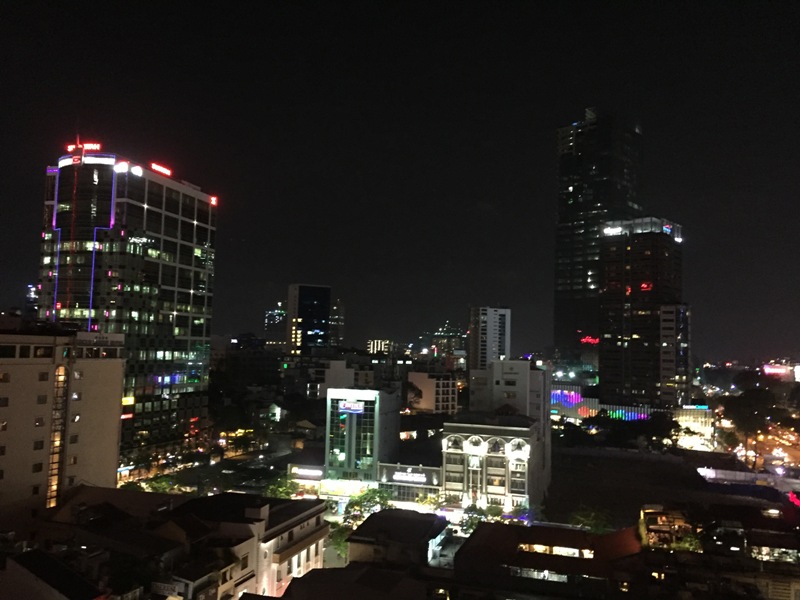 Nighttime view from the Caravelle Hotel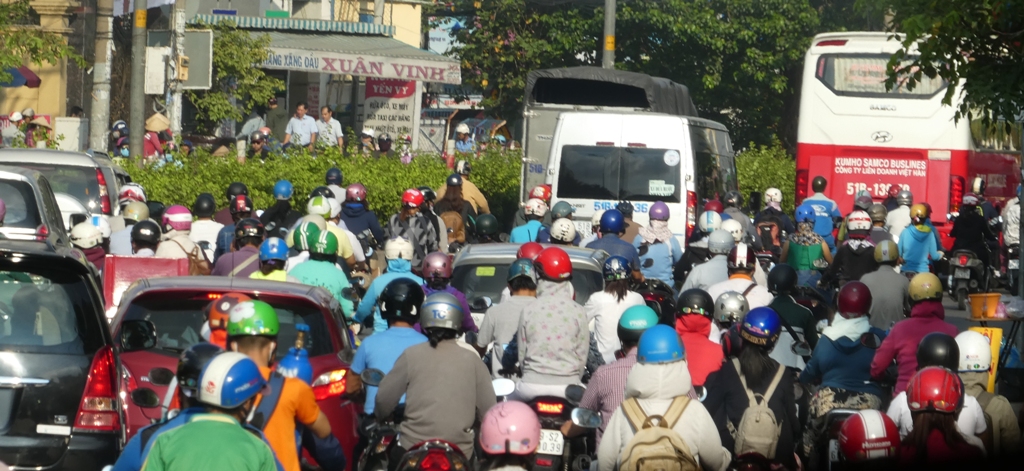 The motorcyclists are something to be seen. There are 6m - and they all seem to be on the street at the same time. They seem to behave like a shoal of fish - moving one way or the other to go around obstacles like other motorcycles, cars...or pedestrians!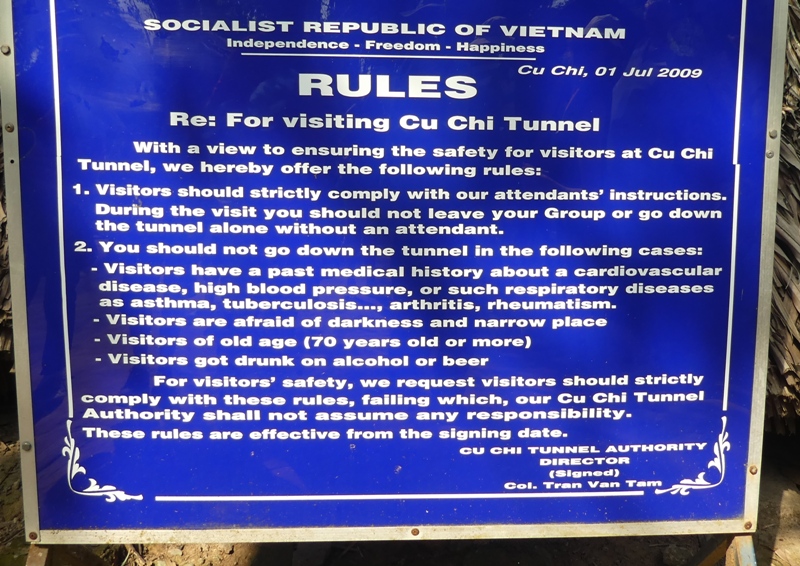 On Wednesday visited the Tunnels used by the Viet Cong. I was affronted by this sign of rules from the Socialist Republic of Vietnam. Apparently, Visitors of Old Age (70 years old or more) were not allowed in the tunnels! How dare they. So I decided to flout the rules!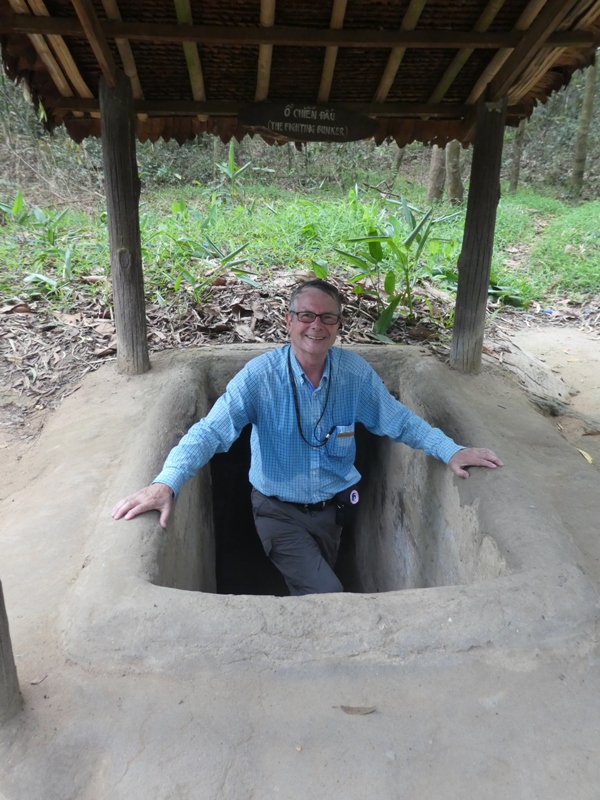 Entering the tunnel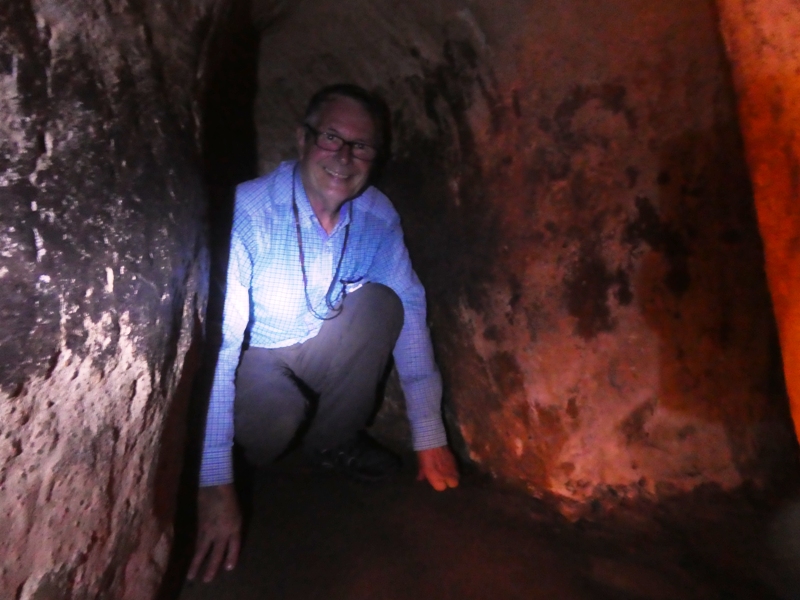 In the tunnel!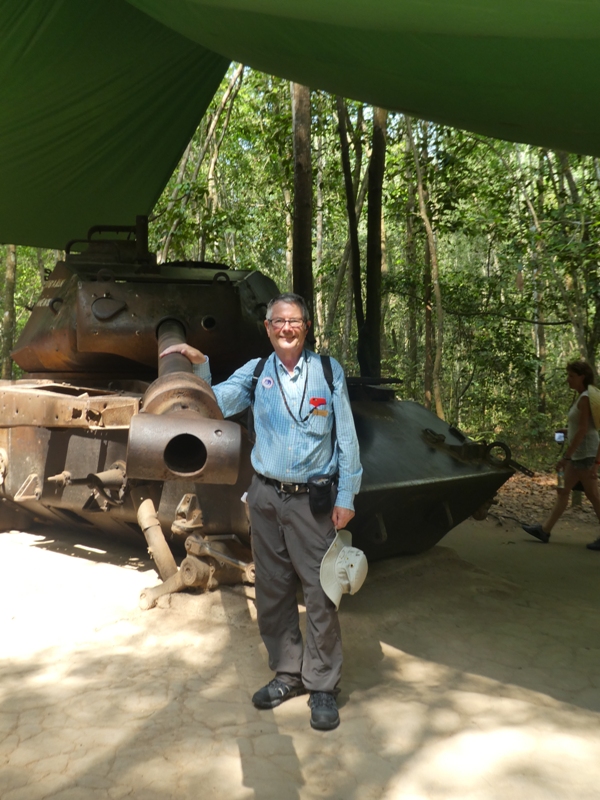 With a tank...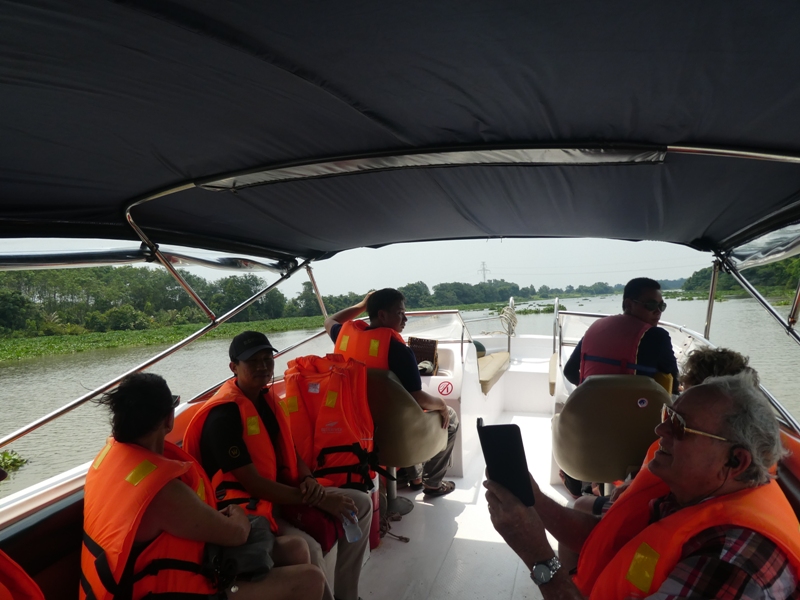 We got a high speed speedboat back to Saigon and a lovely lunch at a restaurant on the riverbank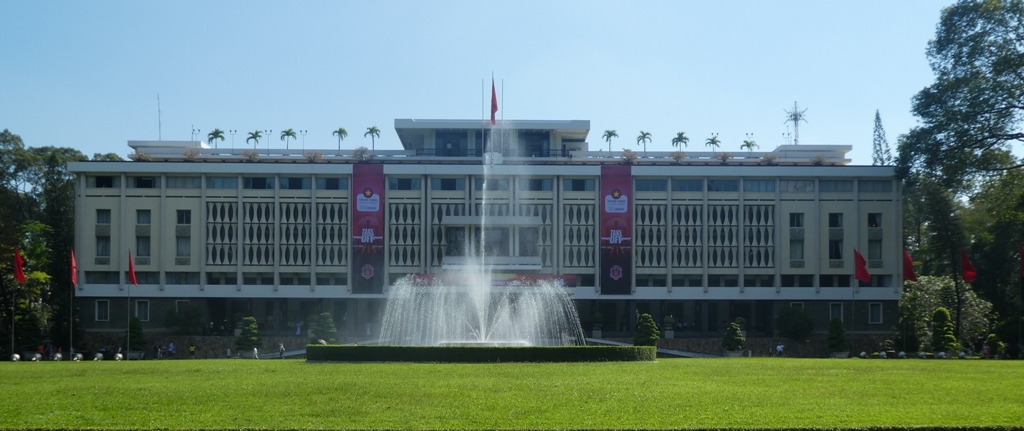 In the afternoon we visited the Reunification or Independence Palace...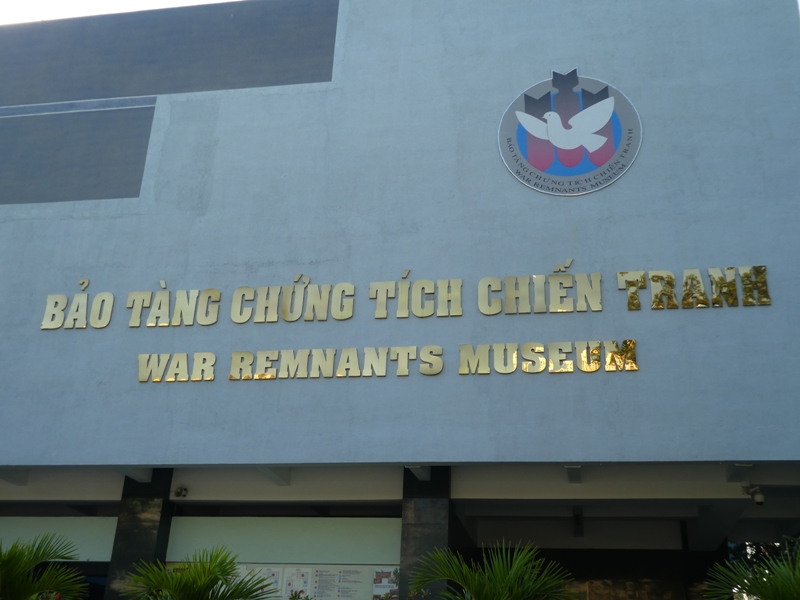 ...and the newly opened War Remnants Museum. It contained some pretty disturbing images of the war and, in particular, the effects of Agent Orange.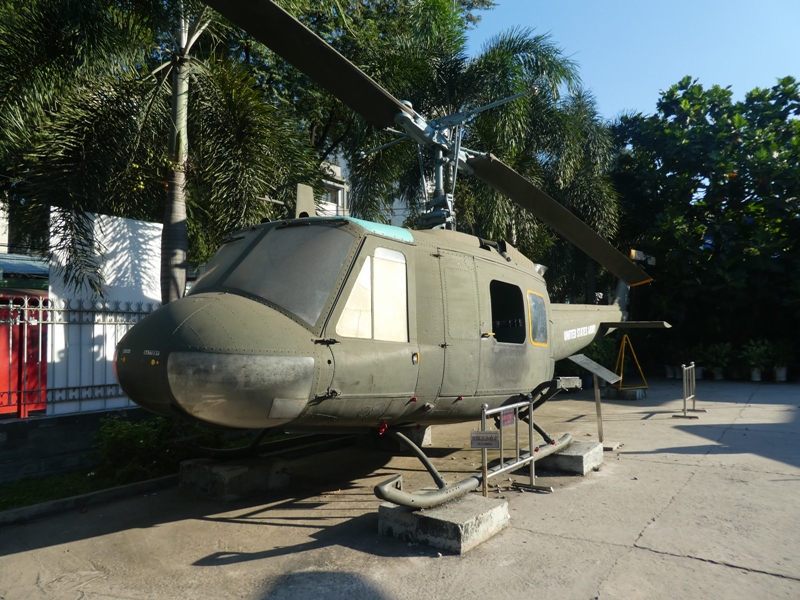 The (in)famous Huey helicopter.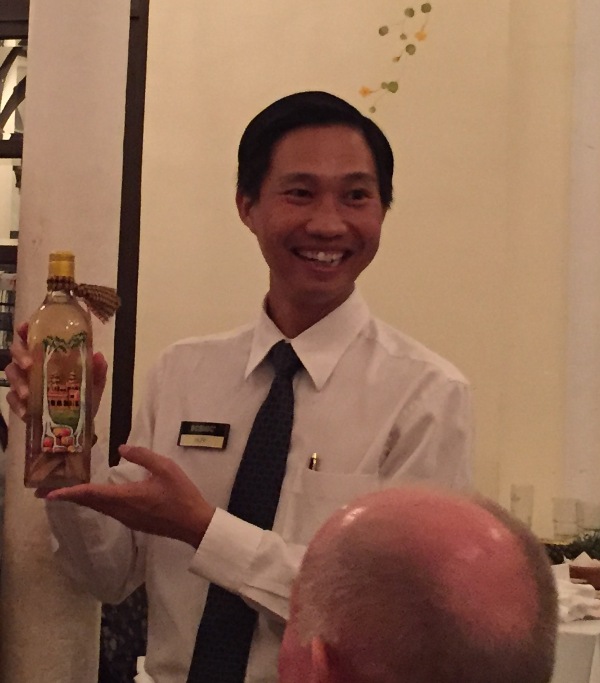 In the evening we went to a Farewell Dinner where our Guide throughout the trip - Mr Skinny Huy - was presented with a bottle of Snake Wine. He said throughout the trip that is meant to make men 'strong'.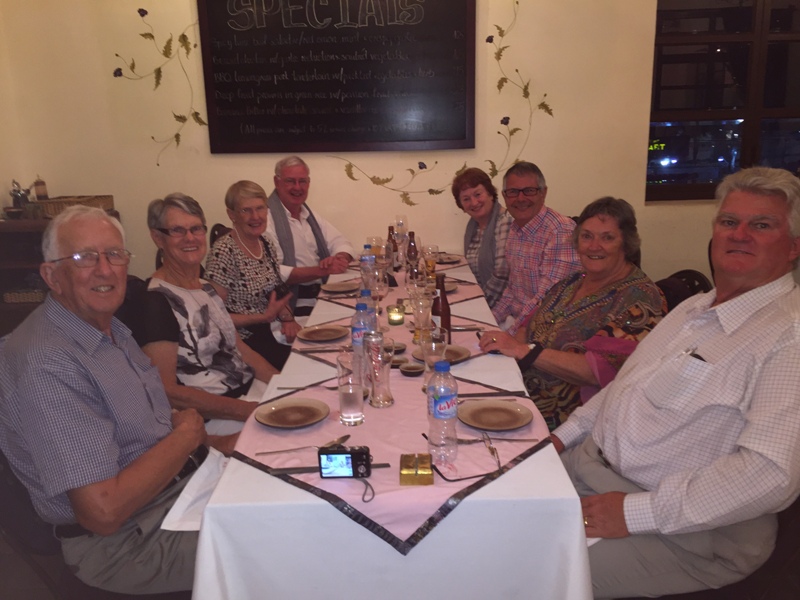 Table 1
Doug, Mavis, Noreen, David, Elizabeth, Richard, Marg & Ewan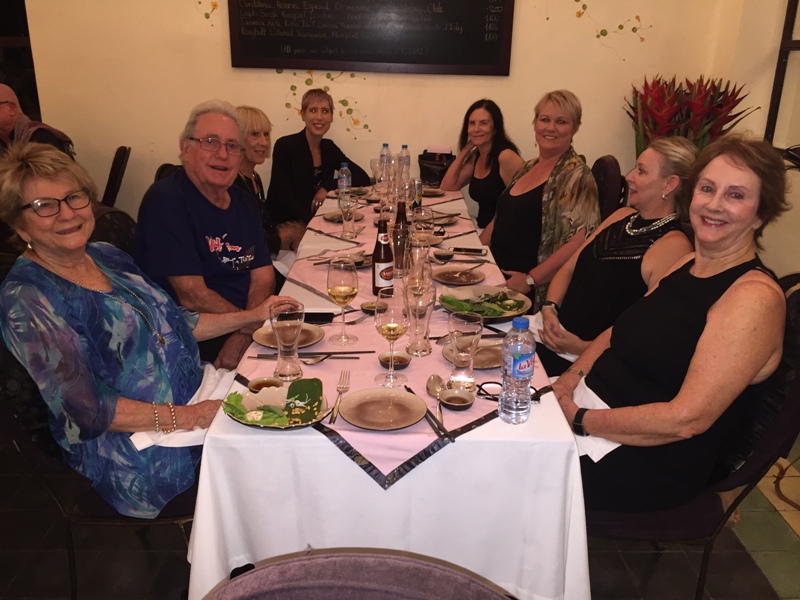 Table 2
Bev, Doug, Val, Sarah, x, x Daneille, x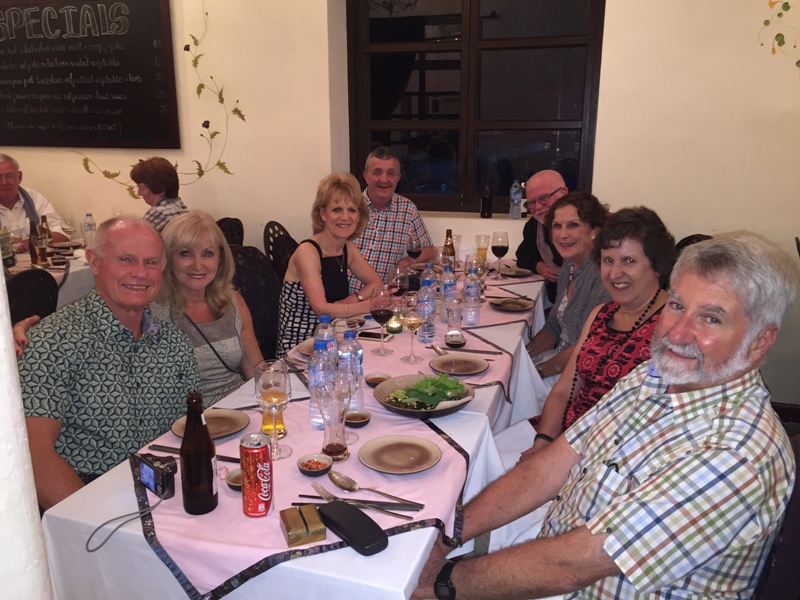 Table 3
Tony, Ann, Cheryl, John,x,x,x, Greg
PS - If anyone can supply the missing names of the 'x's please do so.