8th- 9th Apr 17 - Entering Vietnam and a trip to the Tra Su Forest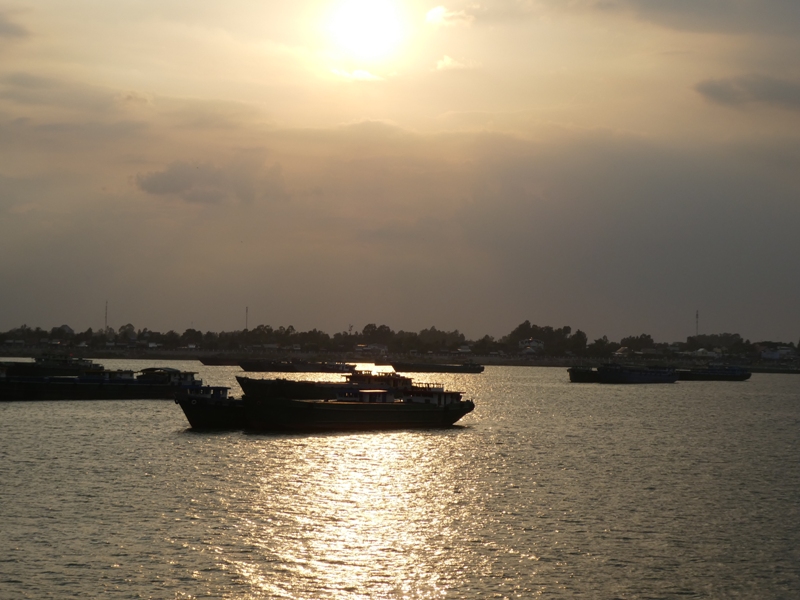 On Saturday at 4.30pm we arrived at the Cambodia-Vietnam border and waited an hour for our passports to be checked. Along with many other boats. Lovely sunset though. We then sailed to Tan Chau where we docked for the night.
On Sunday morning we boarded a speedboat to take us down the Mekong to go to the Tra Su Forest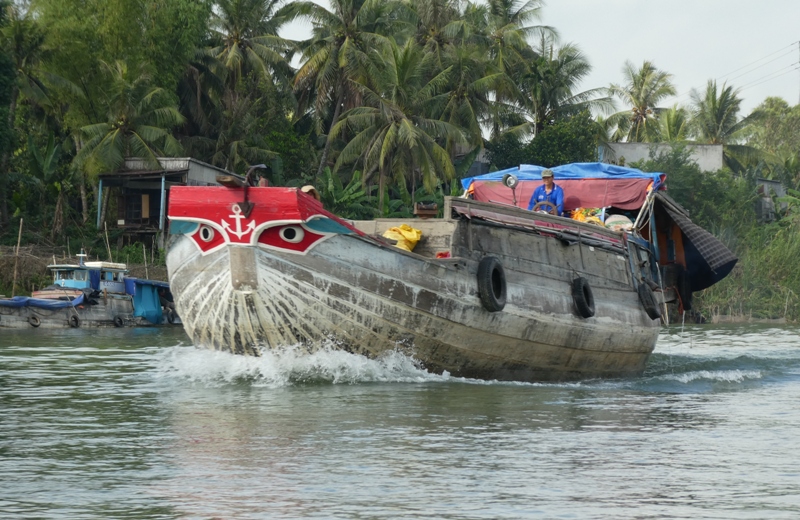 I thought this boat looked like an owl. All the boats have eyes...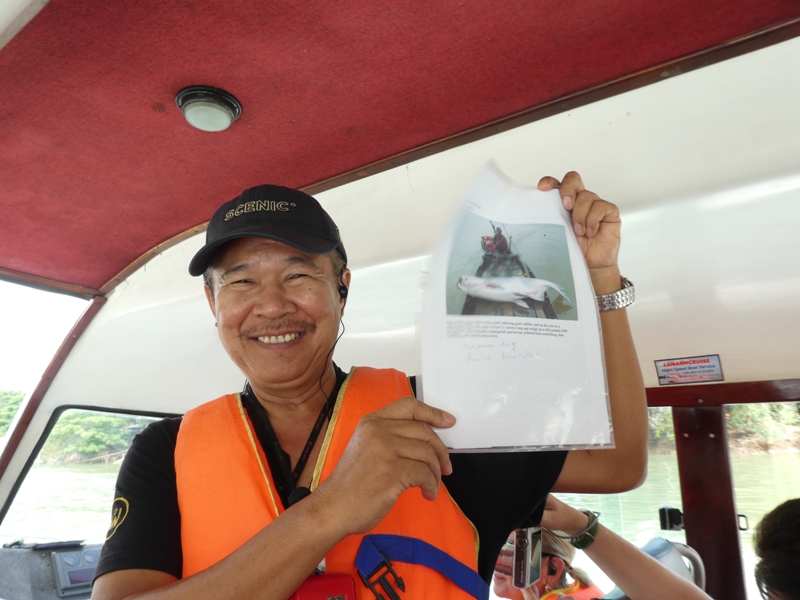 Our guide, Duc, tells us about the fish farms and the catfish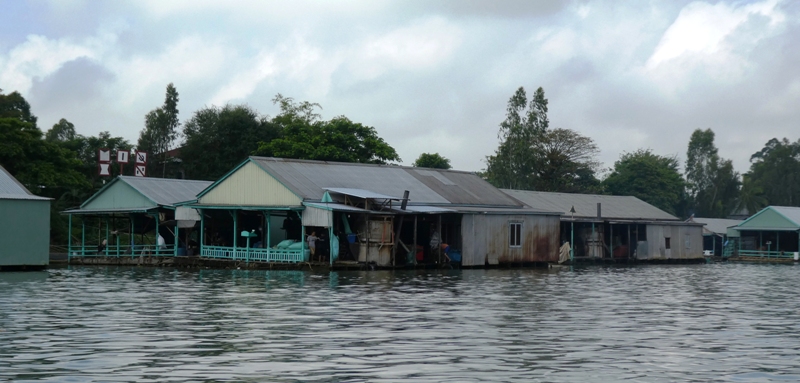 Fish farms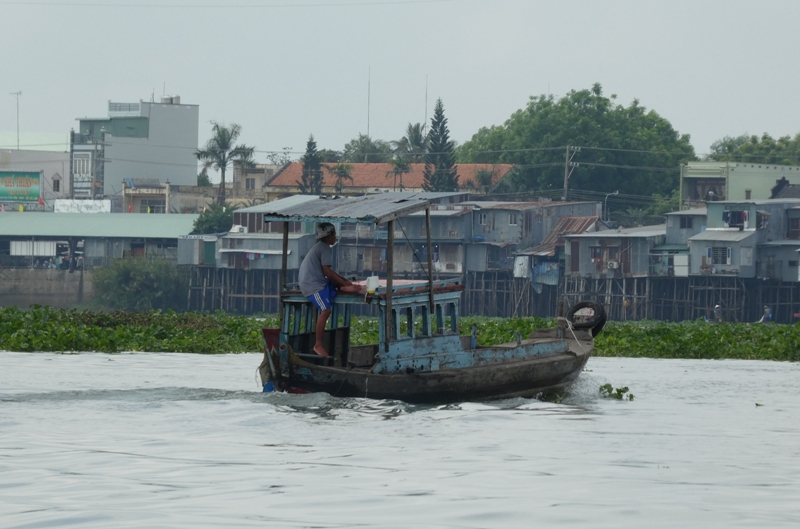 Very busy river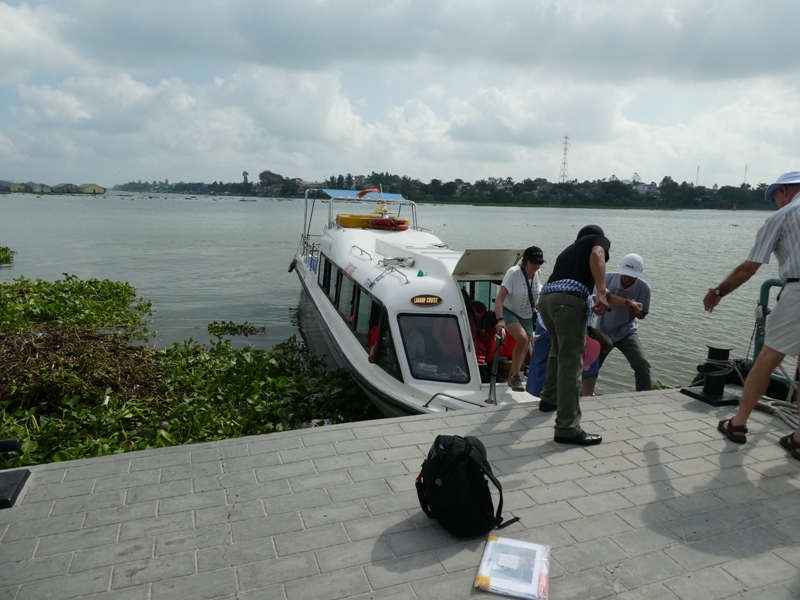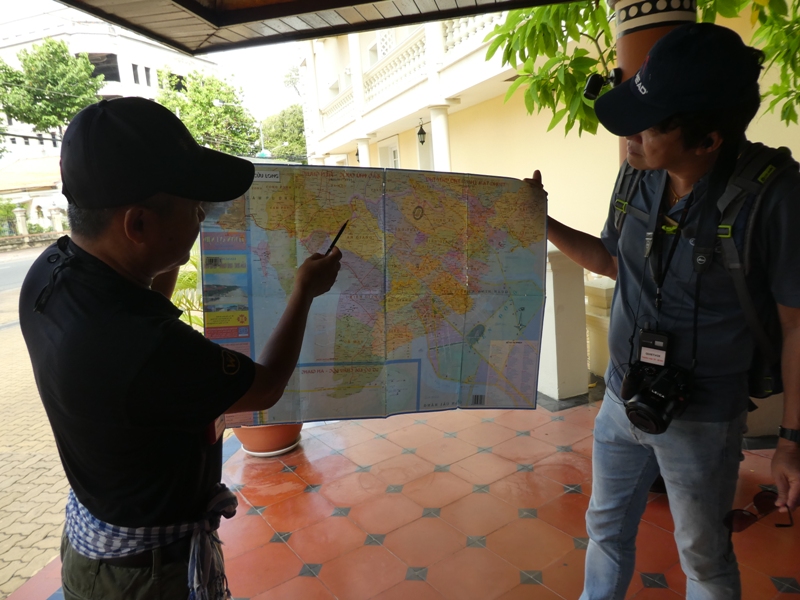 Off the speedboat and our guide tries to explain where we are.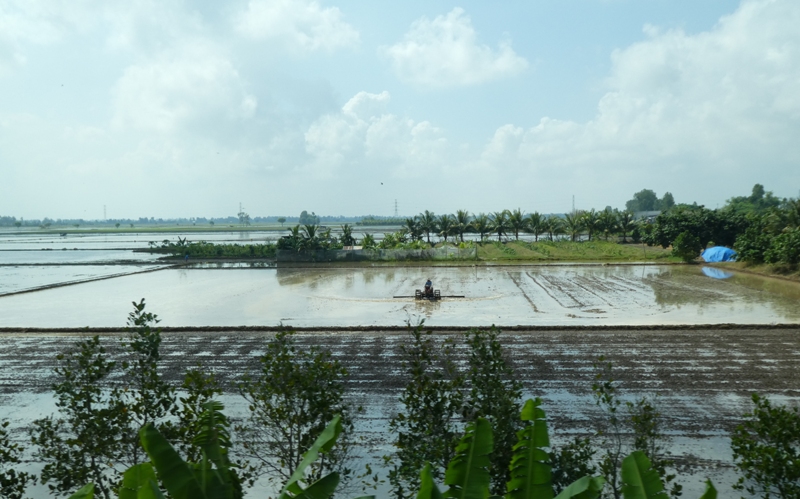 Onto a coach through a landscape of rice fields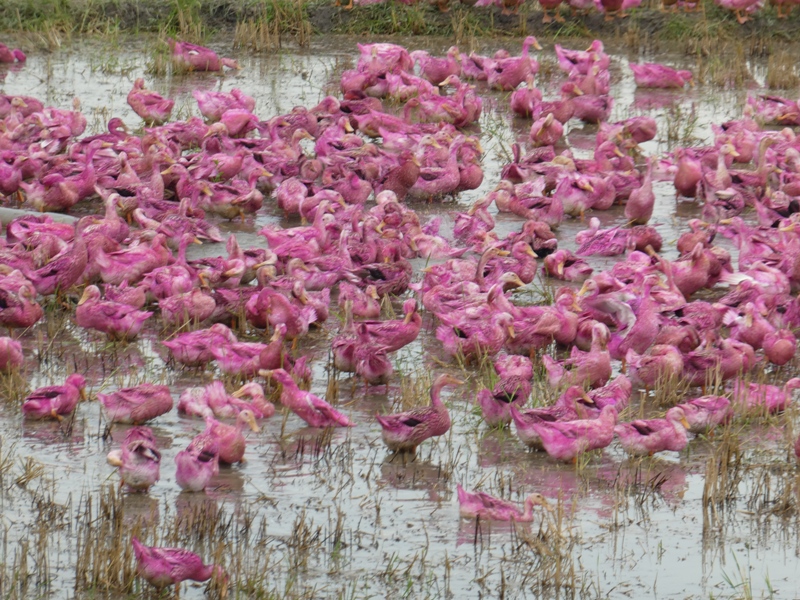 These are NOT flamingos. They are 'painted ducks'. The owners dye their flocks to ensure they can get them back if they stray. They are very good at removing the insect pests from the rice fields

I was intrigued with the graves set above the rice fields.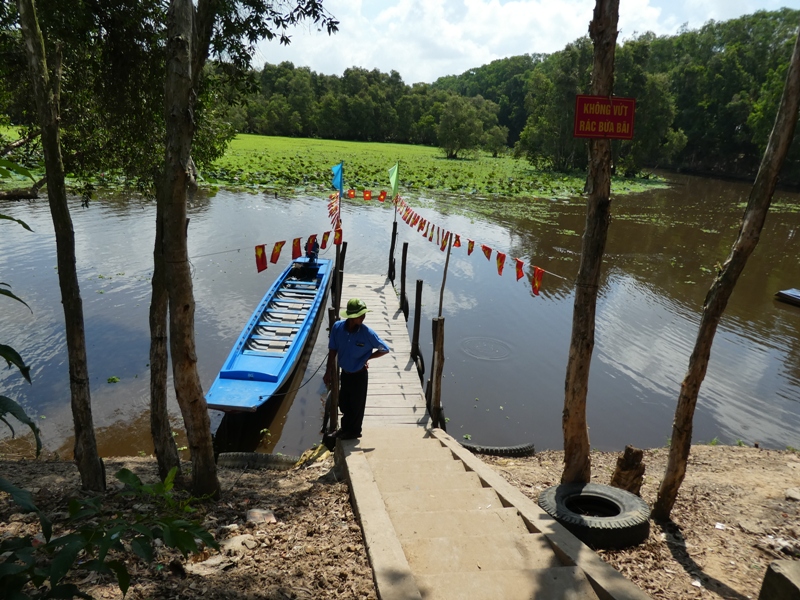 Then onto a smaller 'Rocketboat'.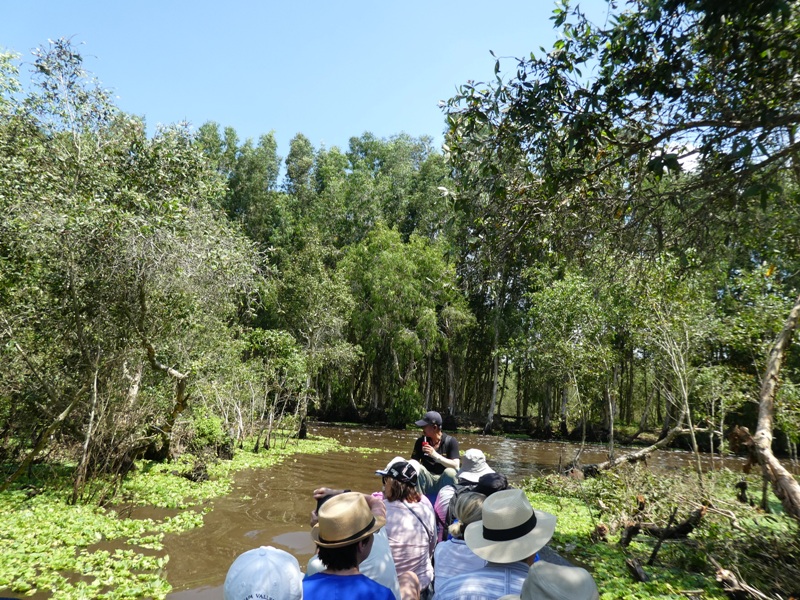 Trip through the forest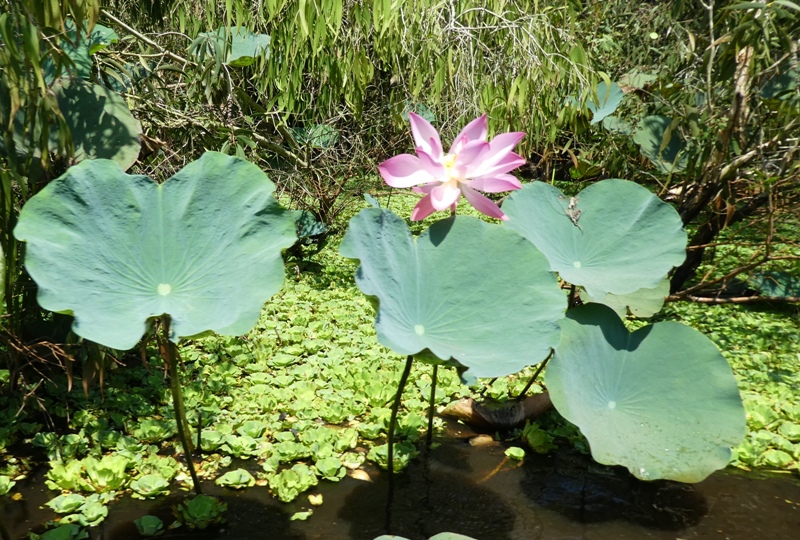 Acres of lotus flowers and floating hyacinths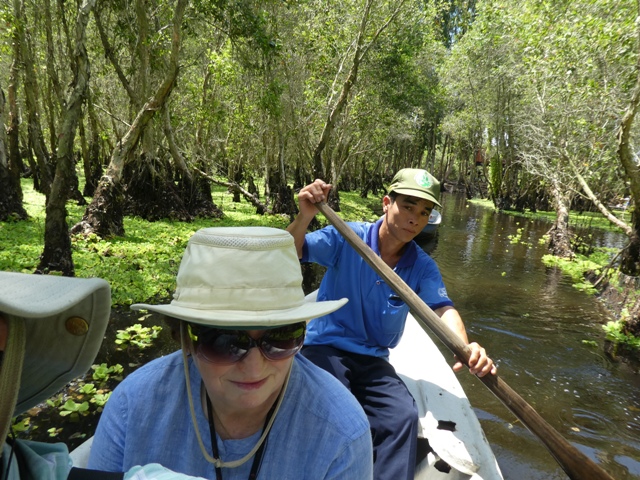 Then onto an even smaller rowboat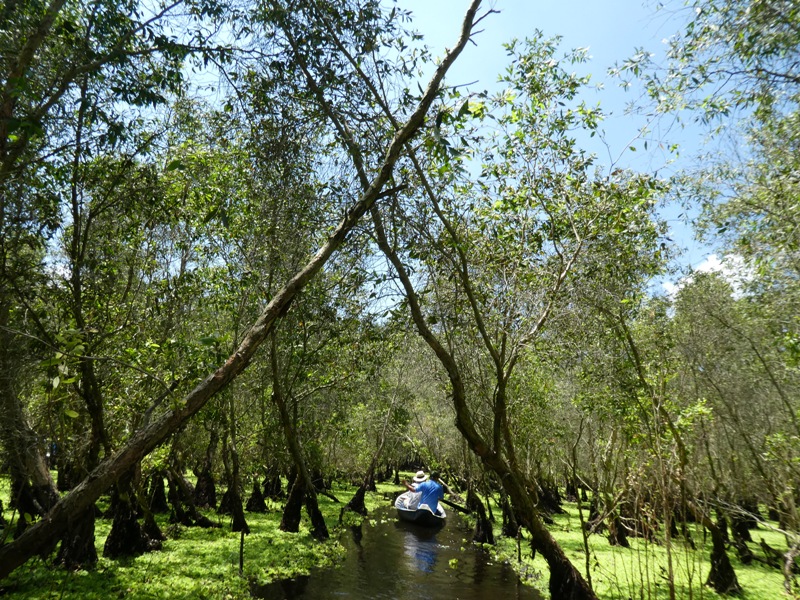 Quiet trip through the forest. We were meant to see loads of birds but maybe it was too hot even for them!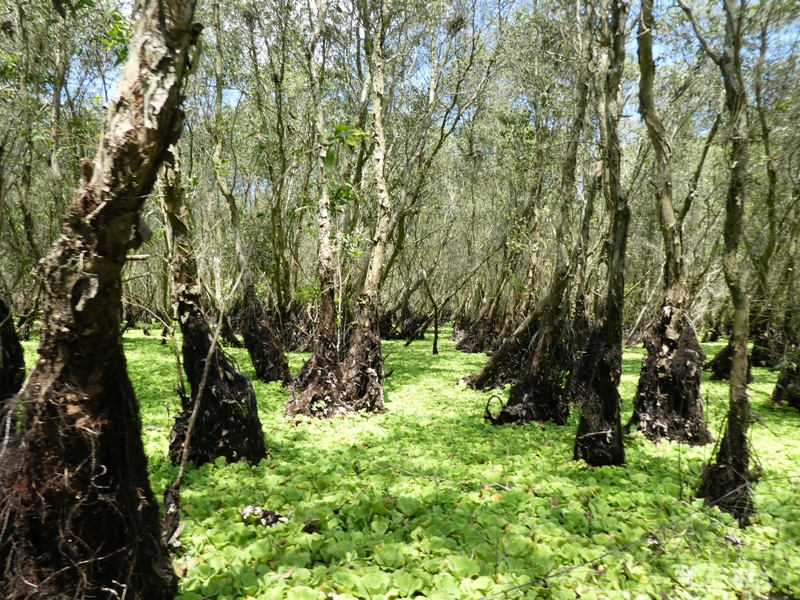 Really interesting day. But very hot. Our clothes were soaked through. That local 333 beer on our return was the best I have ever tasted!