8th Apr 17 - Phnom Penh - Royal Palace & National Museum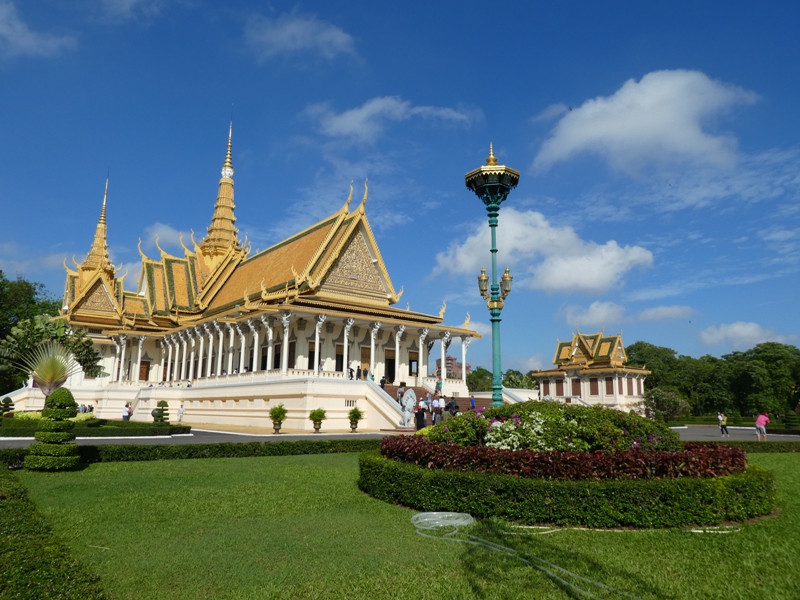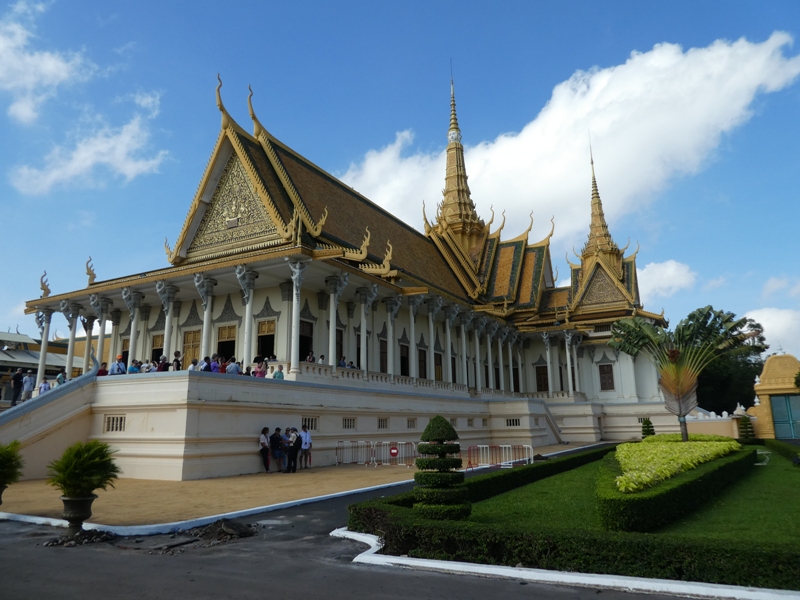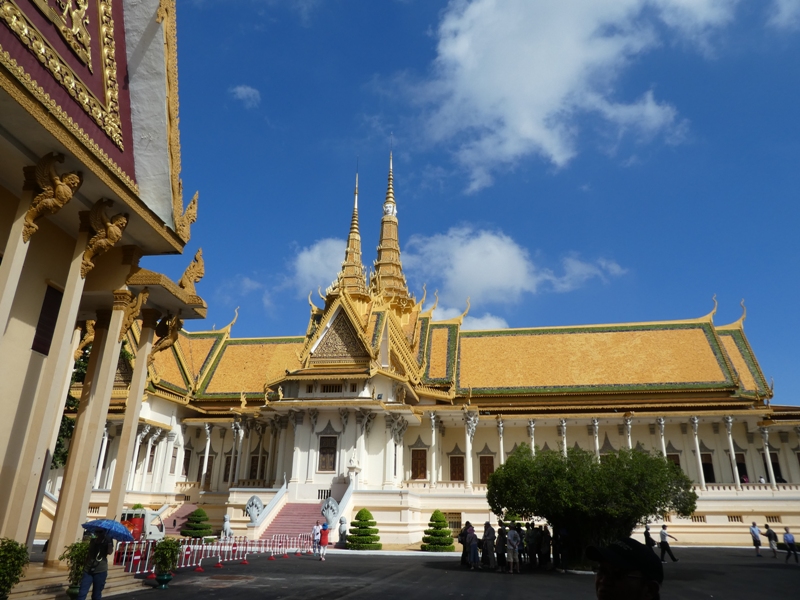 The Royal Palace - where the King now resides again - largely dates from the 19th Century when the French ruled the country. It was a City in itself where many thousands lived. We visited the Throne Hall and the Silver Pagoda - where the floor is made of 5000 solid silver tiles and a golden Buddha with 2086 diamonds.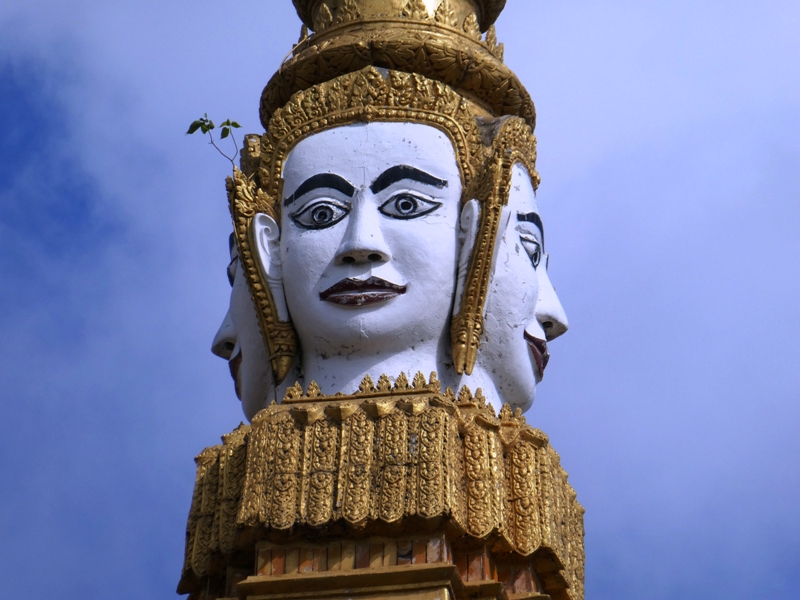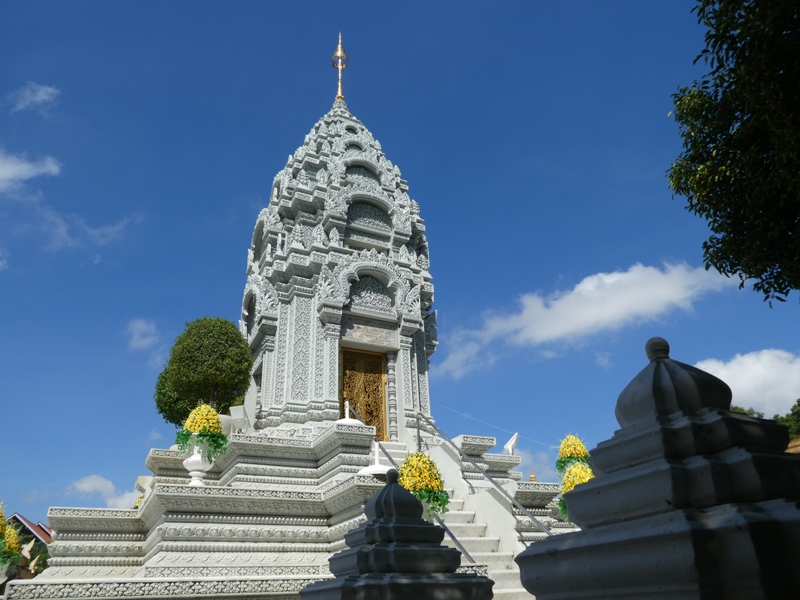 Stupa - basically memorials to past kings (and concubines)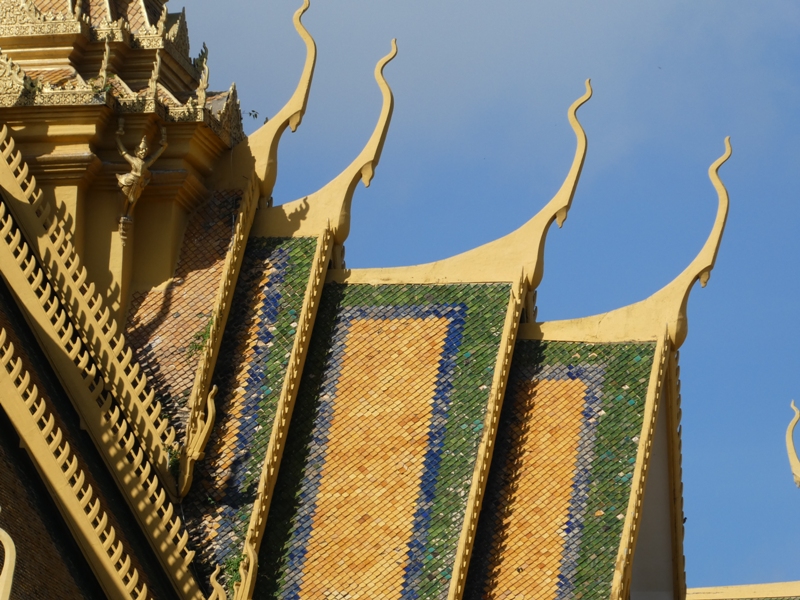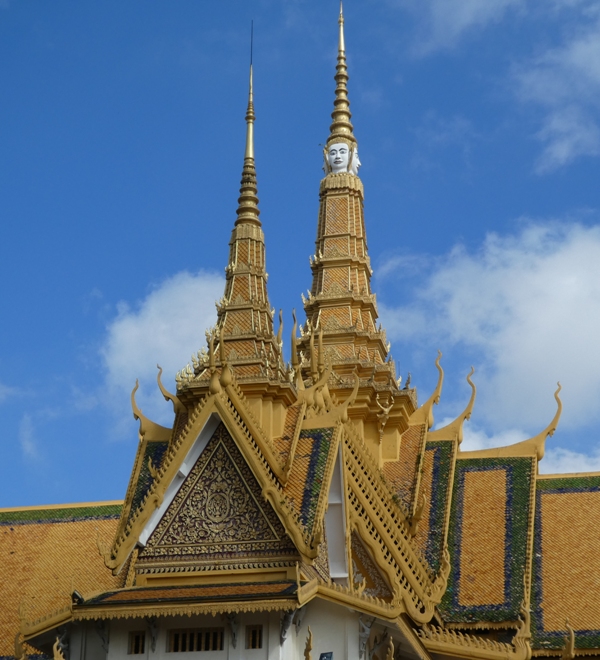 The most beautiful and exquisite roof detailing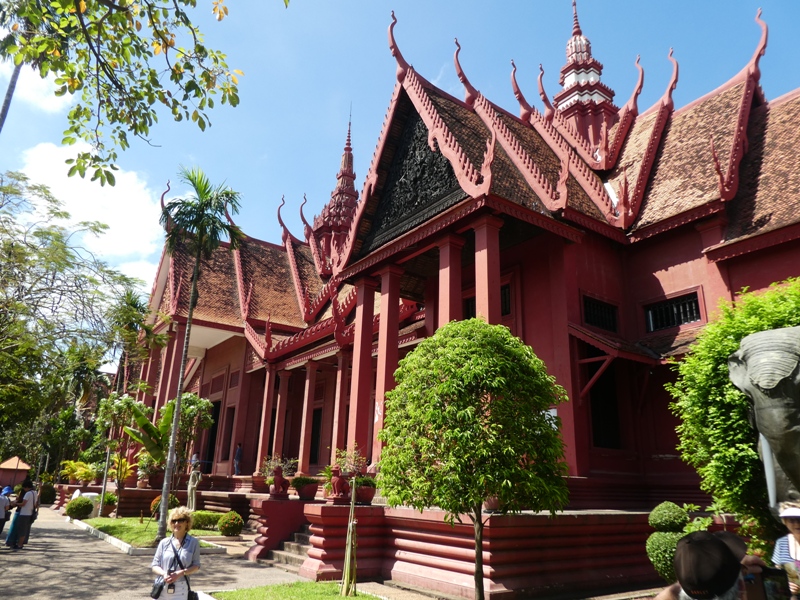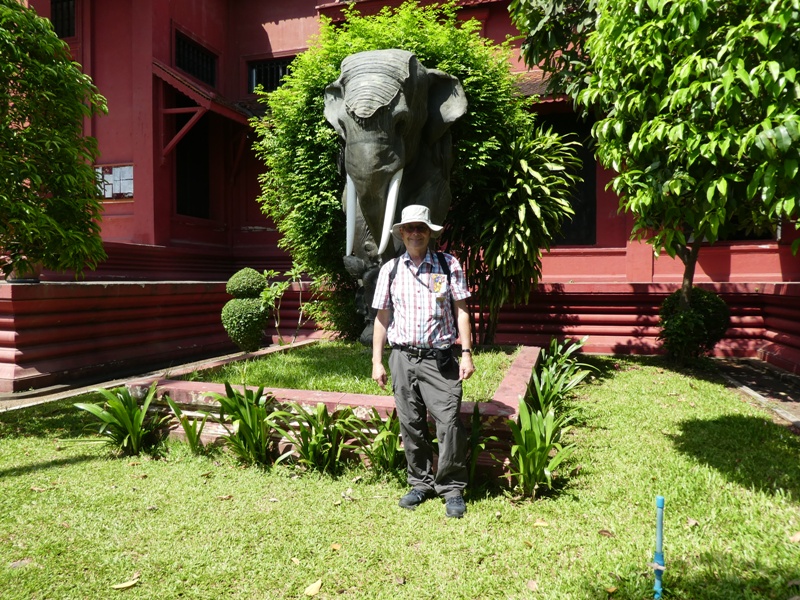 National Museum was built in the completely different 'Khmer' style between 1917-1920.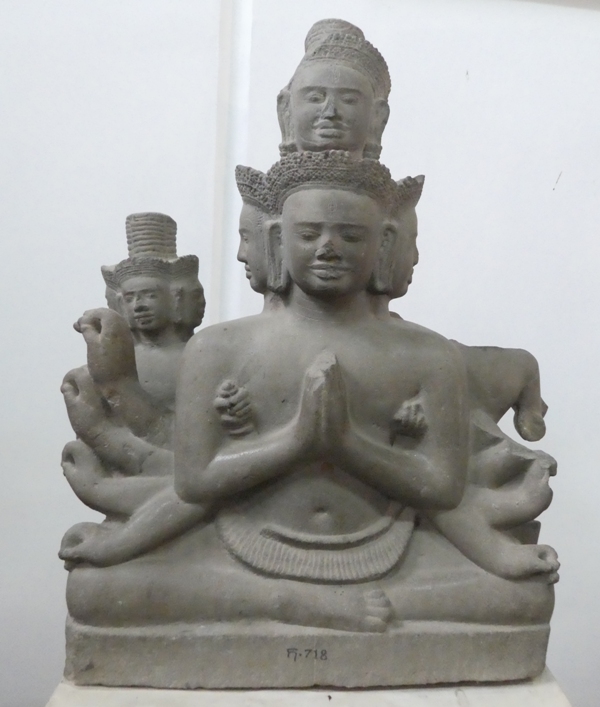 A statue combining the three Gods - Vishnu, Shiva and Brahma.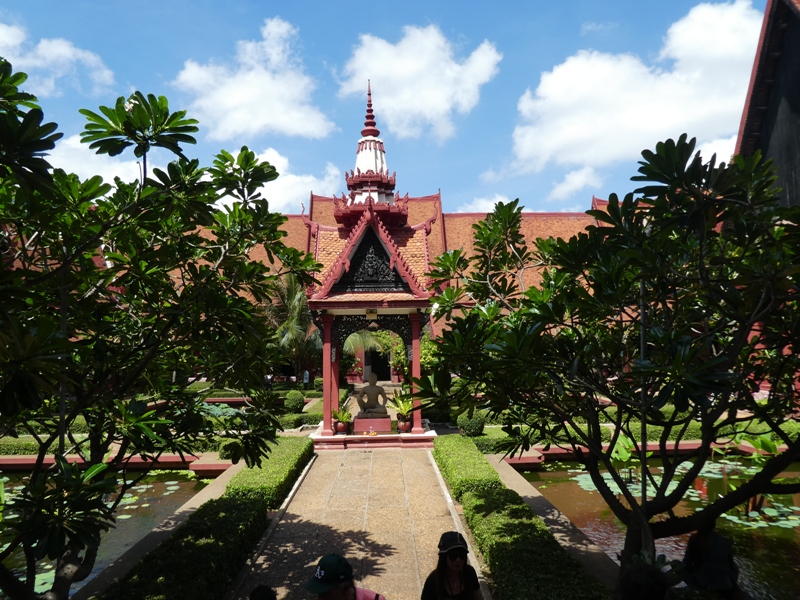 Interior courtyard of the National Museum