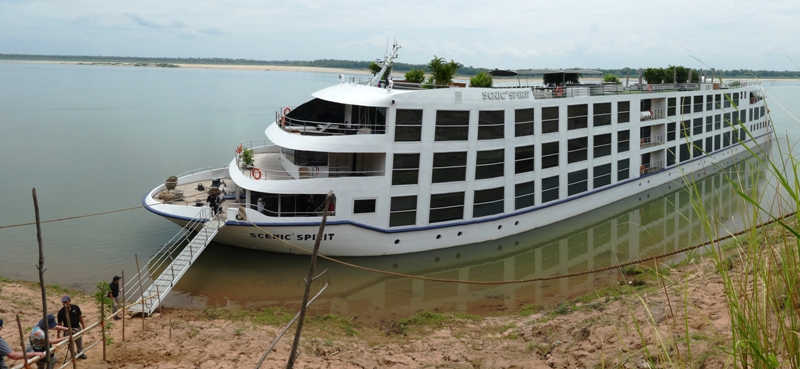 Scenic Spirit moored at Wat Hanchey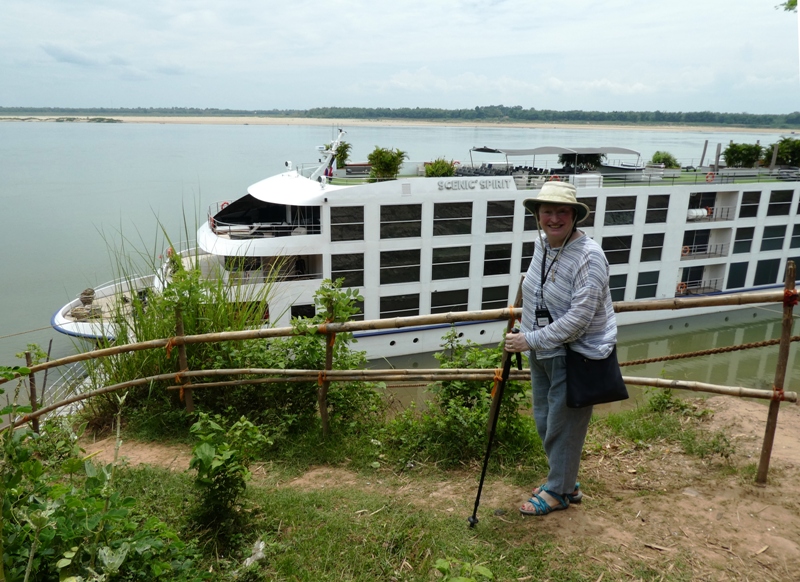 No jetty etc. Just a carpet laid up the steep mud bank,
We climbed up (and up) through the cemetery to the Monastery and school. You can see the many graves with their paper decorations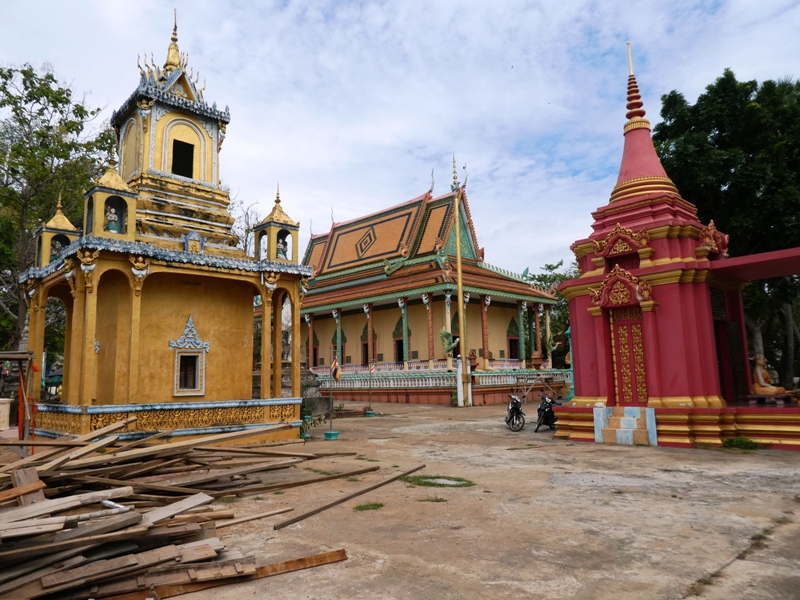 The temple. One building is older than Angkor Wat (we were told)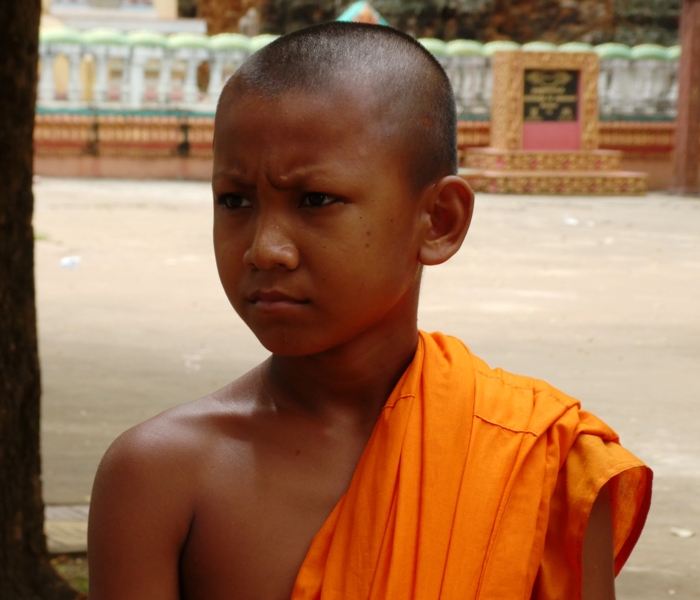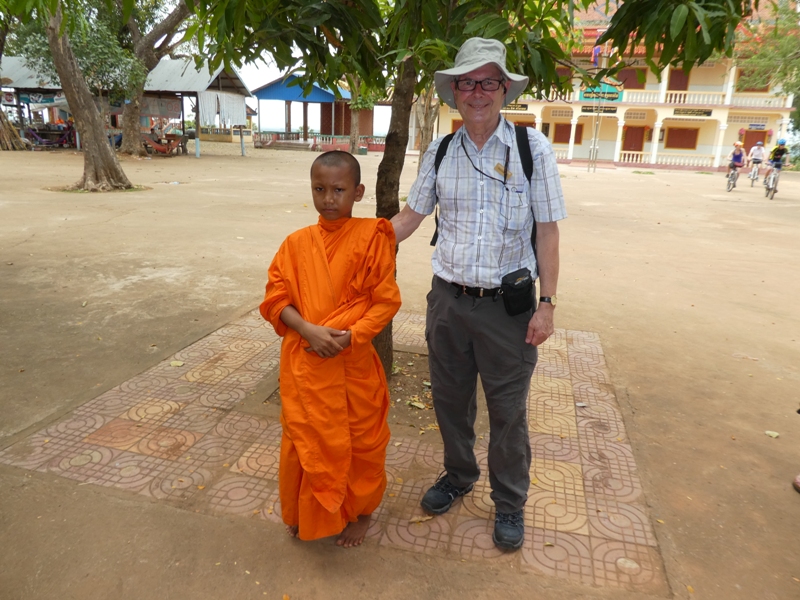 We met the 'Baby Monks'. This one called Jay. Only one boy per family gets accepted. For rural communities, this is the only way to get any education. But they have to live away from their families.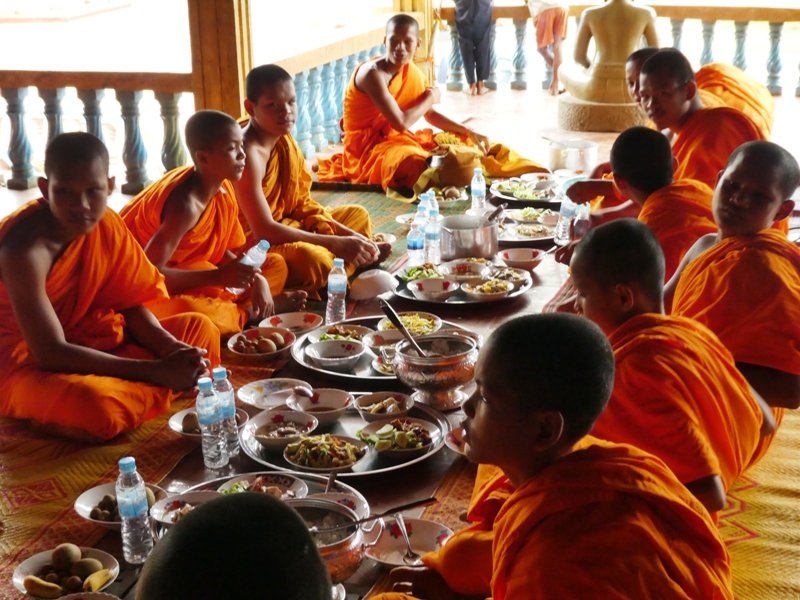 We joined them as they had their lunch - all donated by local villagers. We made a donation and got blessed.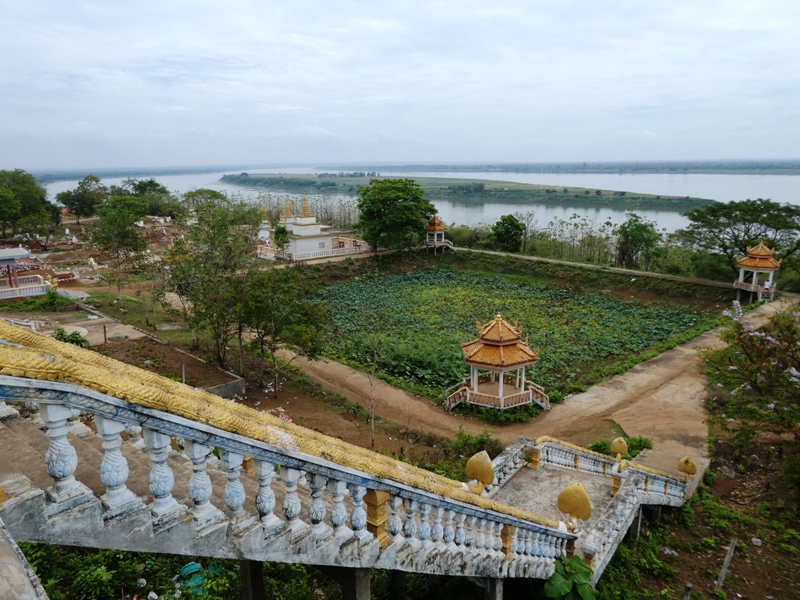 Panorama over the Mekong river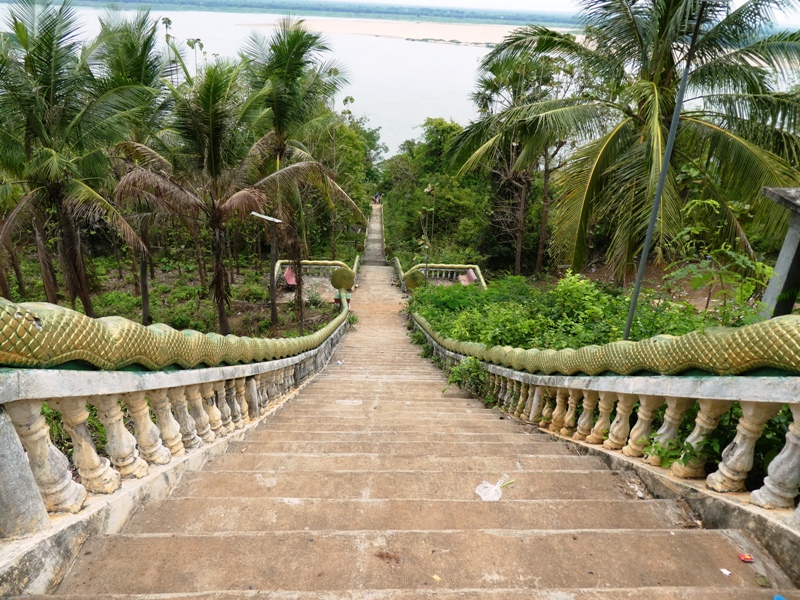 304 steps back down!