3rd Apr 17 - Gala Dinner
We both agreed that this was the high point of a tour that had much competition for the 'high point'. We had the temple to ourselves - just other Scenic guests. It was incredible. We were told c300 dancers, soldiers etc took part! Pretty good meal too!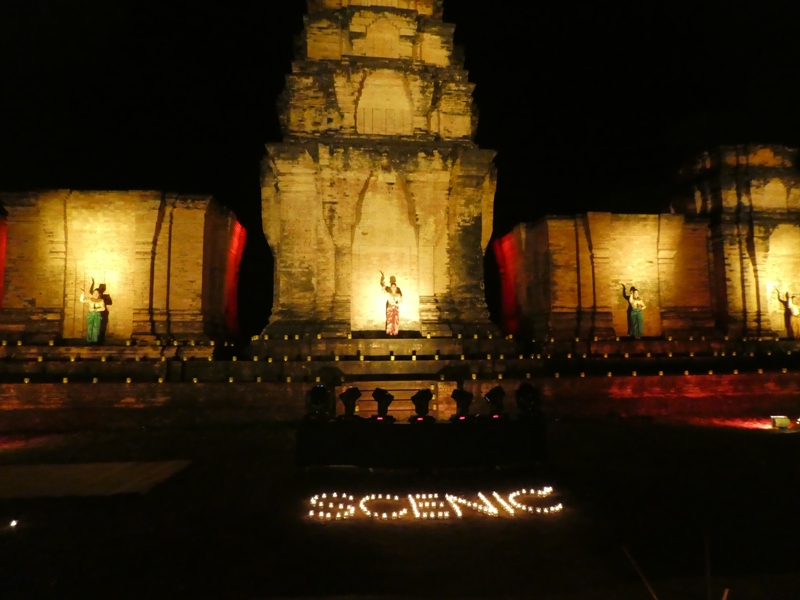 We walked down a road lined with flares and soldiers to the Kravan temple which was floodlit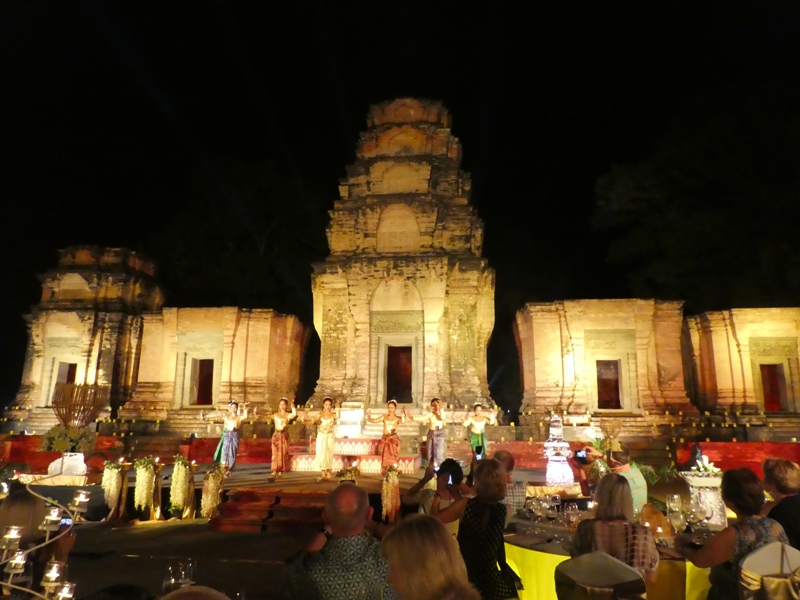 Then around to the other side of the temple for our dinner (scallops, lobster etc) and a show between each course.. FANTASTIC!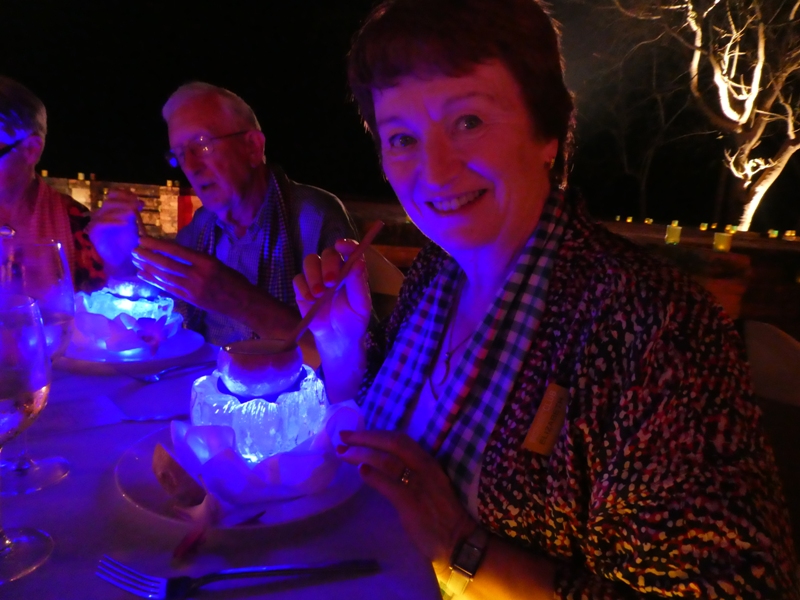 Elizabeth with her dessert!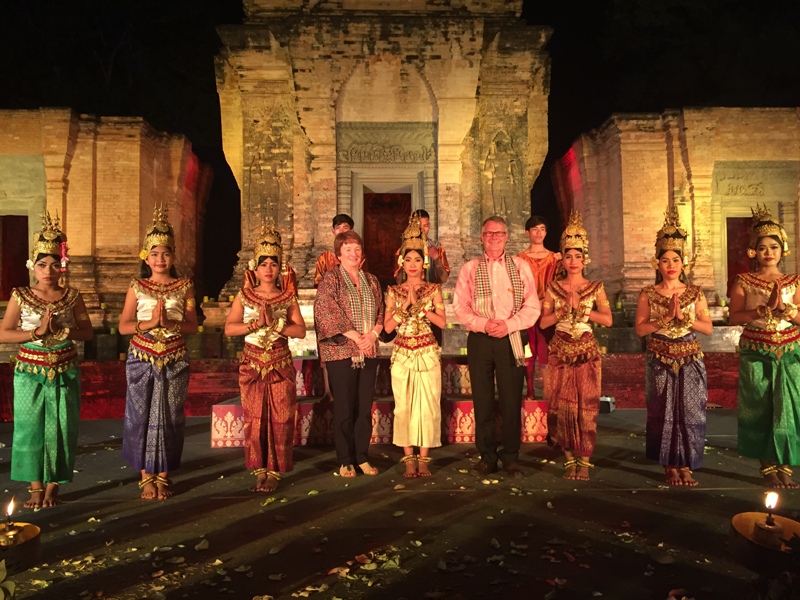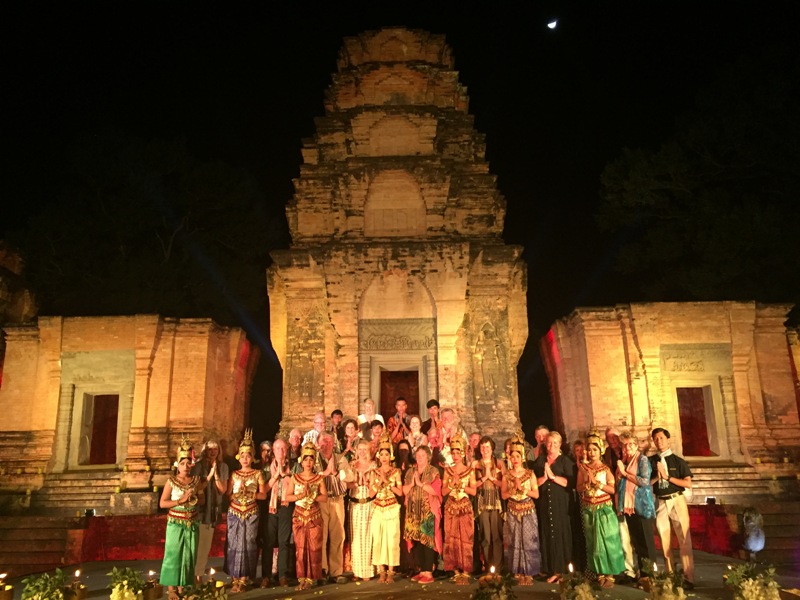 Group photo with all the dancers. We are 2nd row, middle right!