2nd Apr 17 -Ta Phrom
The really unusual feature of Ta Phrom is that the trees have 'consumed' the walls of the temple. A deliberate attempt was made not to restore the temple. It is very mysterious and evocative. Sometimes used as a film set.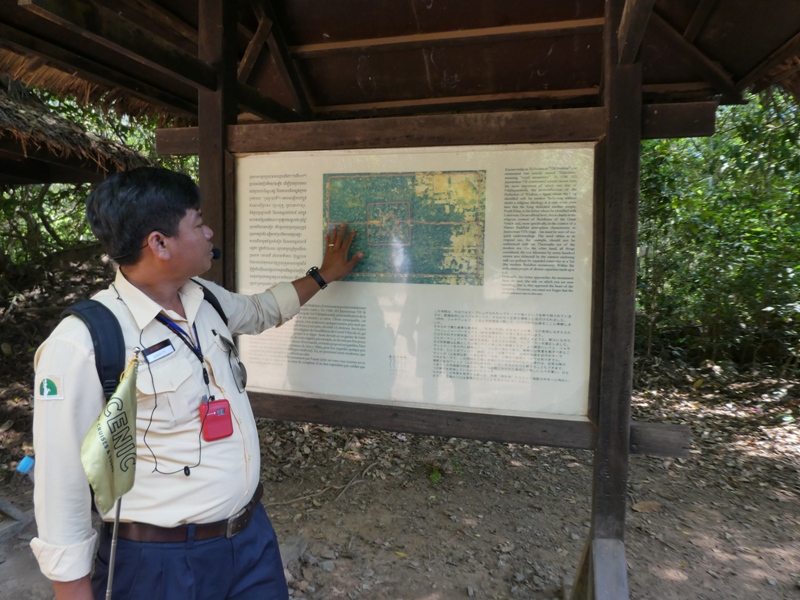 Ty explains the map...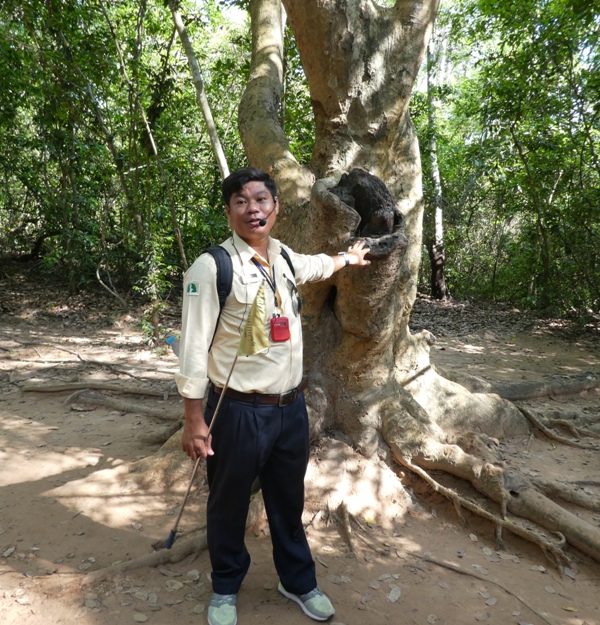 ...and points out a Teak tree and...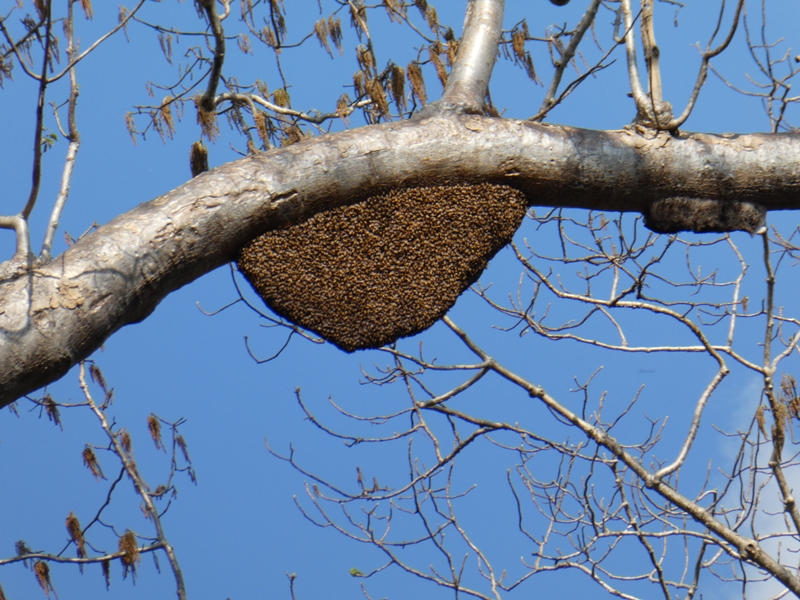 ...the many bees' nests in the trees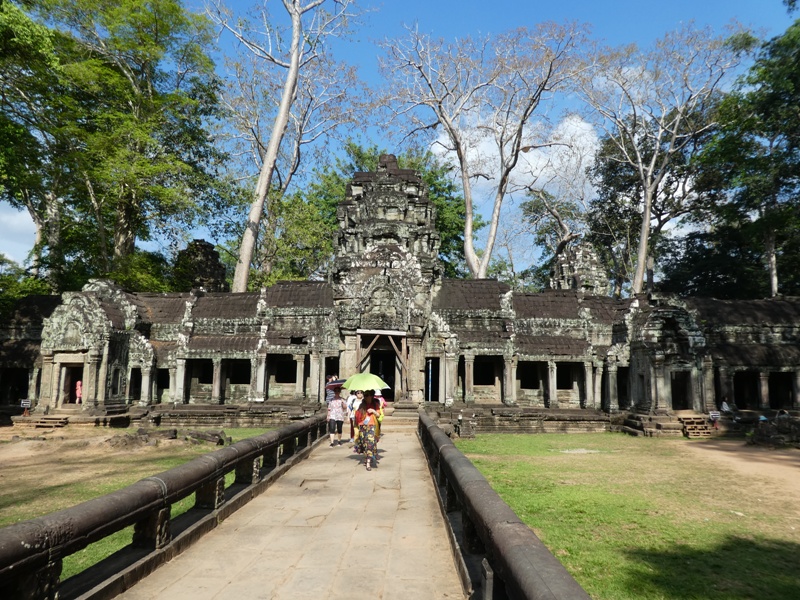 Entering the temple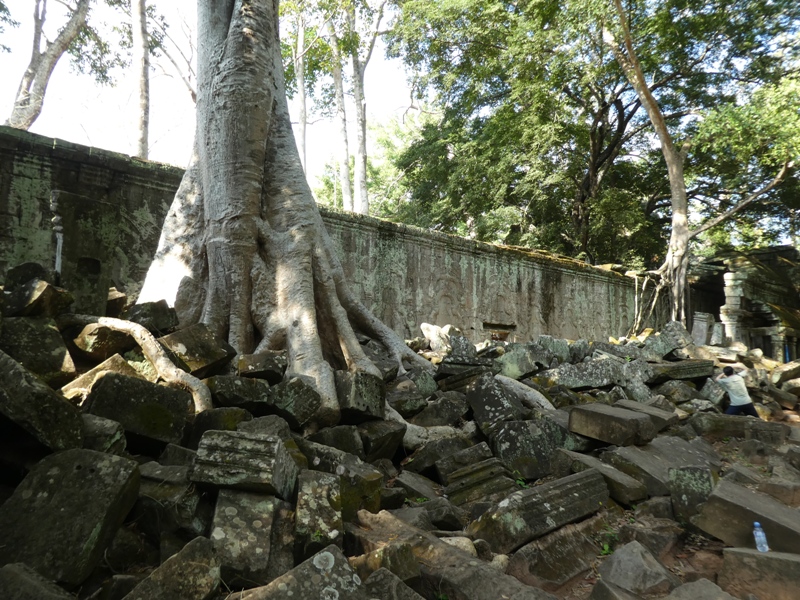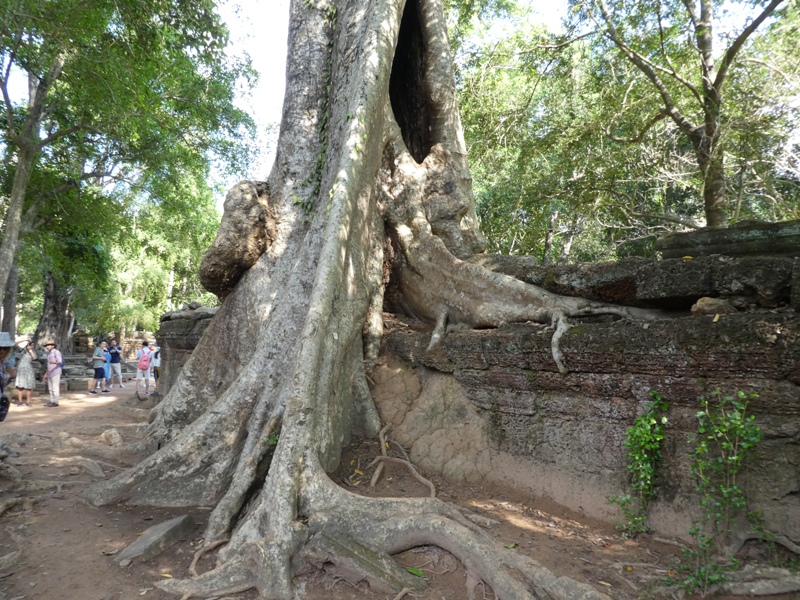 The walls have been 'consumed' by the banyan trees.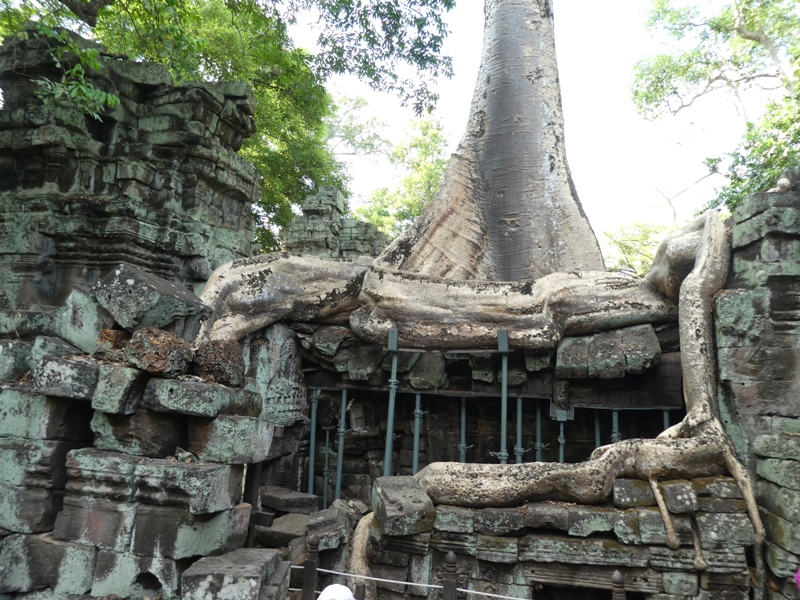 Perhaps the most famous is the tree root that looks like a huge snake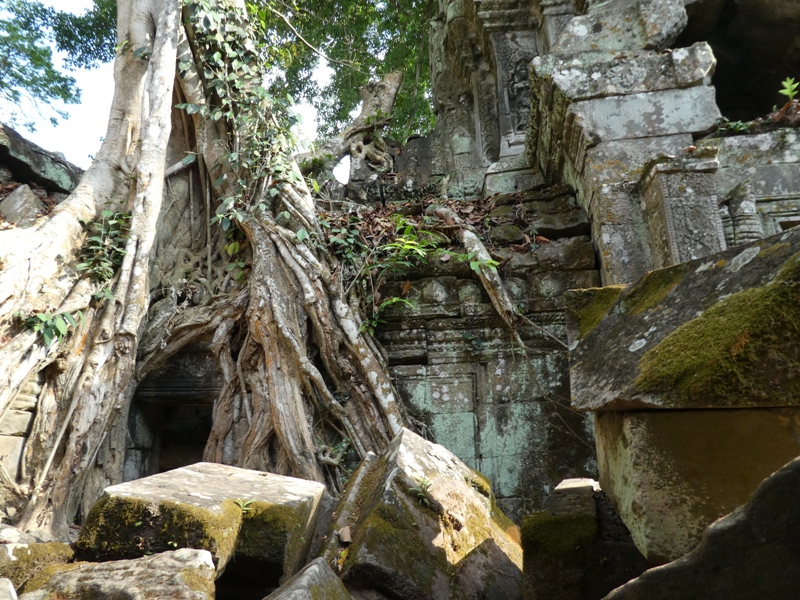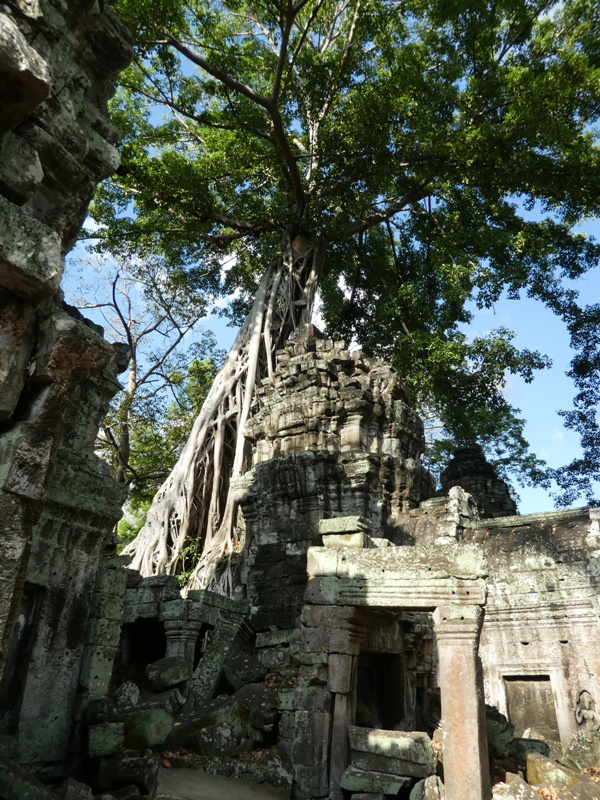 The innermost centre of the temple