13th Dec 15 - Christmas Lunch with the Tuckers and Lauds in Taunton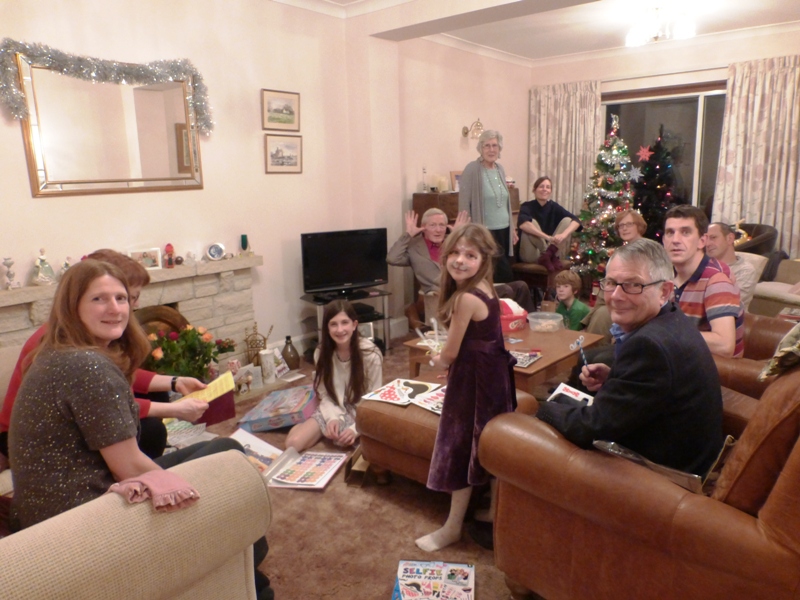 Carol & Bill's front room always reminds me of Christmas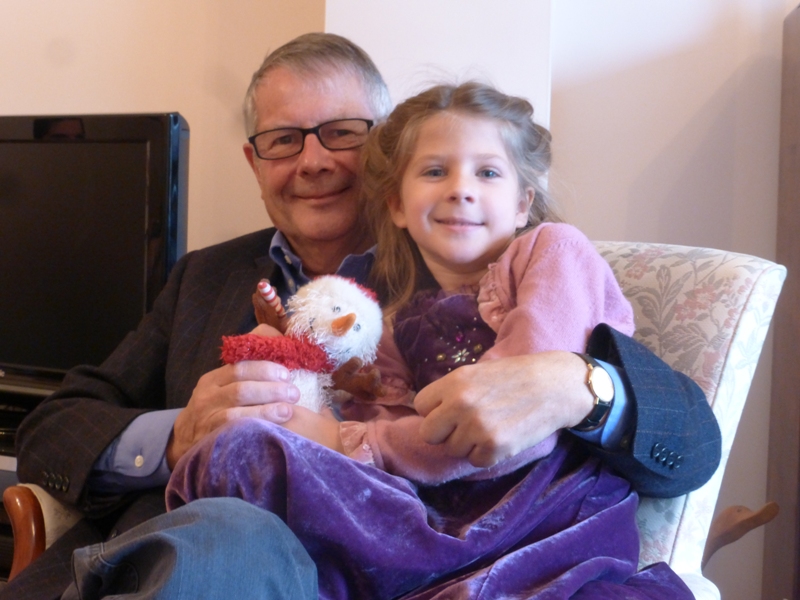 Megan gives me cuddle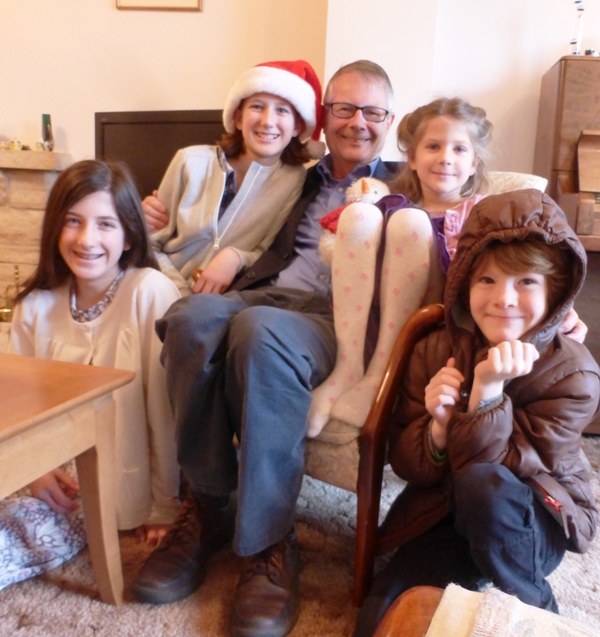 They all give me cuddle. Heaven!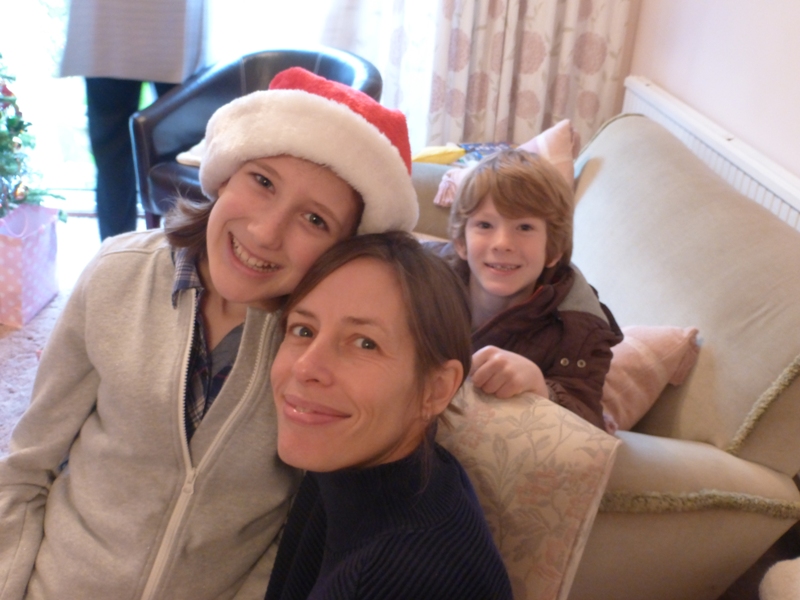 Katie, Sarah and Dylan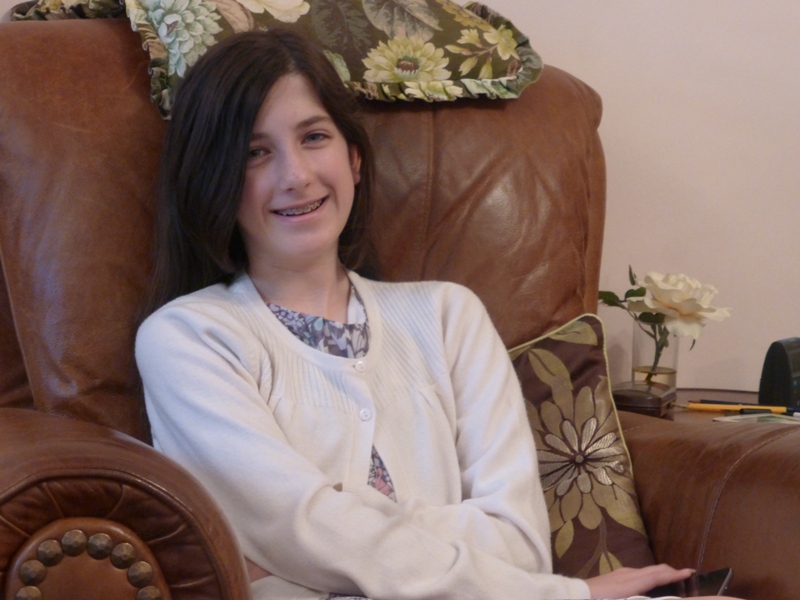 Emily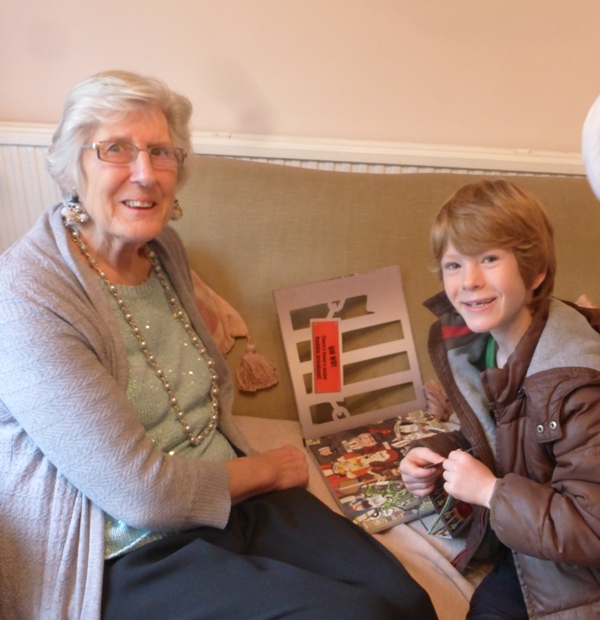 Carol & Dylan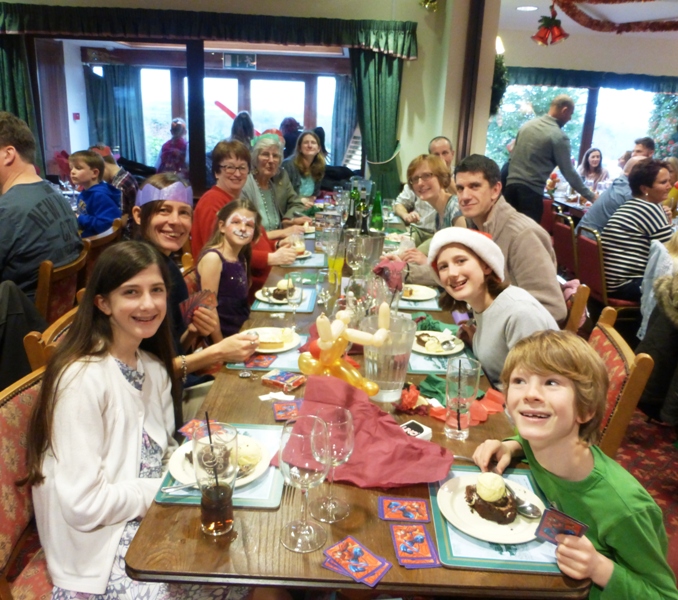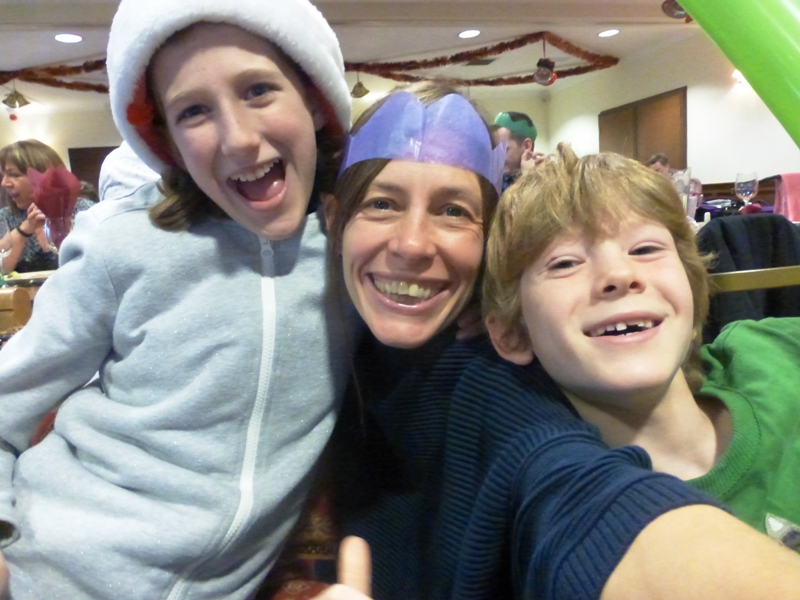 Oak Manor Golf Club for lunch. A nice kinda Bedlam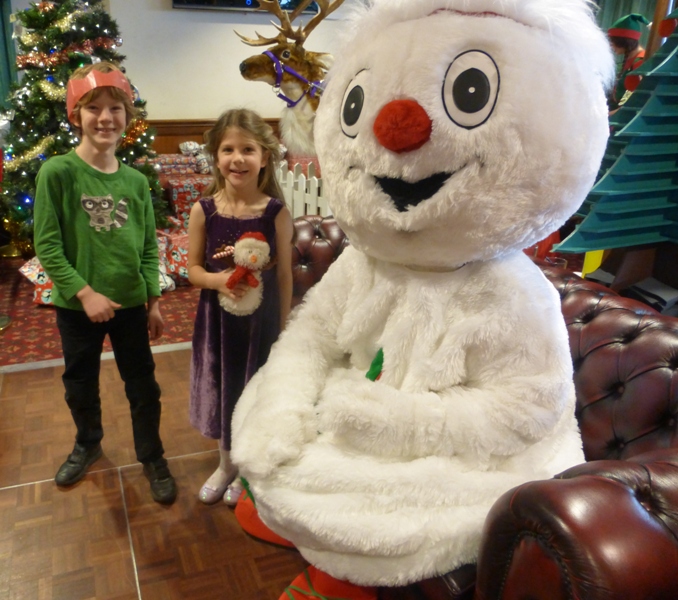 Dylan and Megan meet Mr Snowman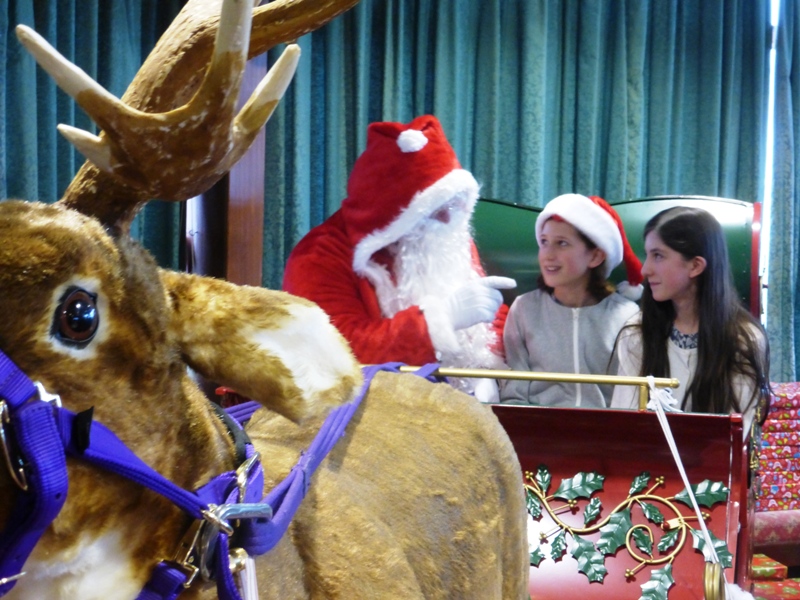 "Naughty or Nice?" asks Father Christmas.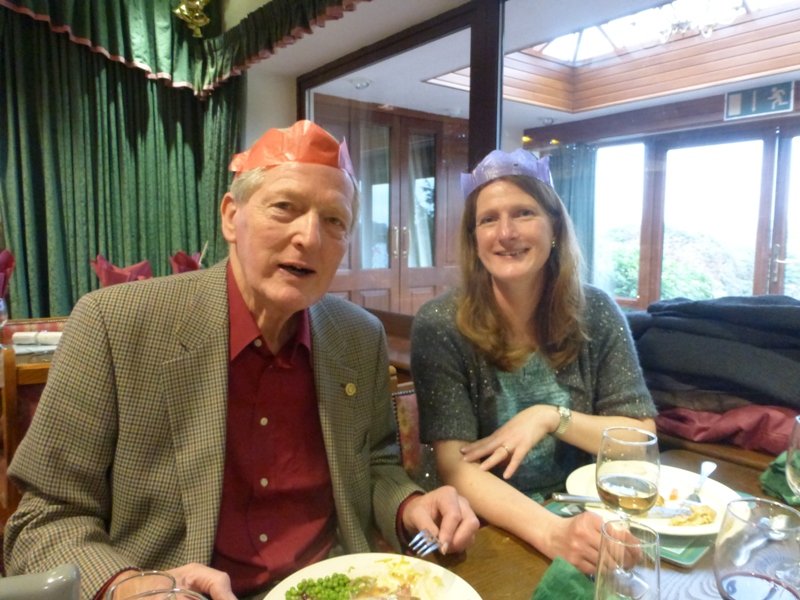 Bill & Charlotte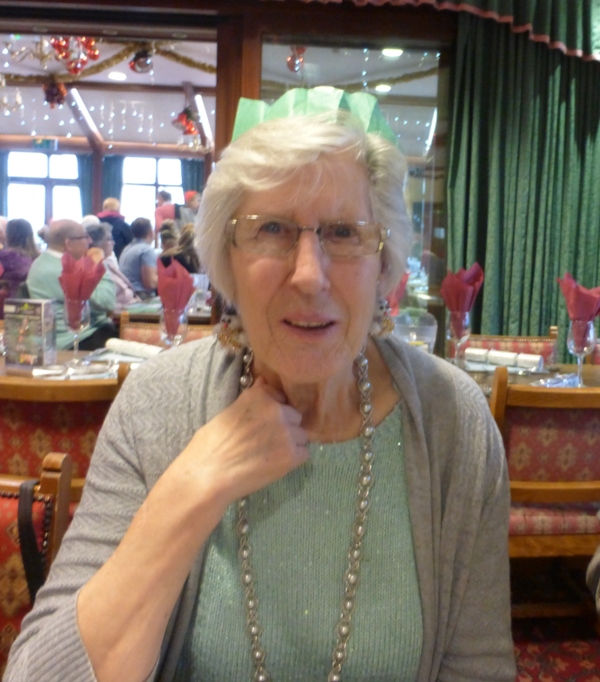 Carol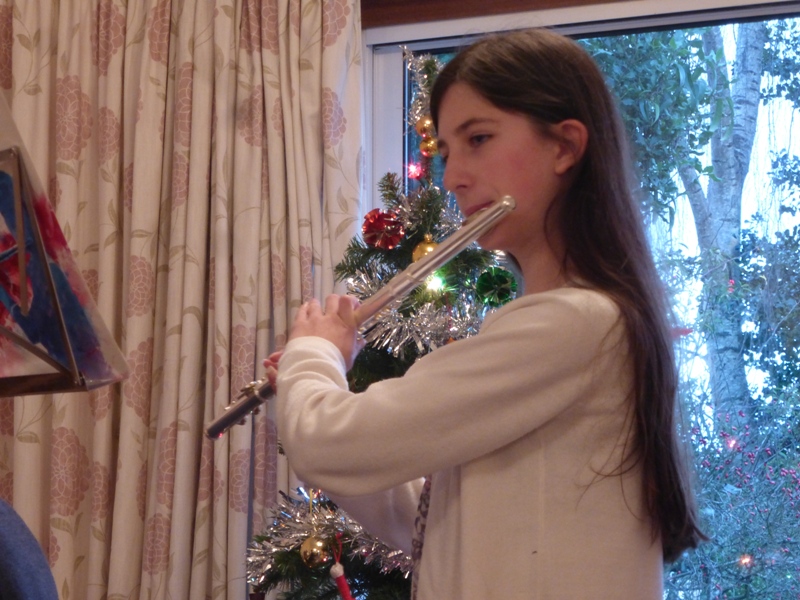 After lunch we sang carols and Emily played the flute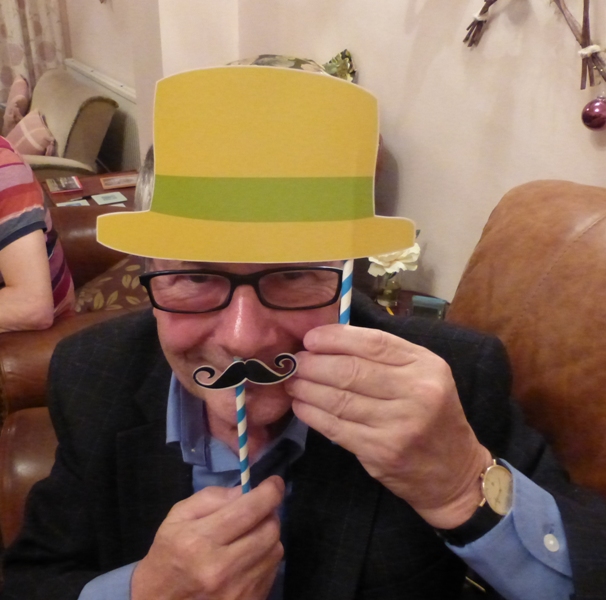 Trying out Father Xmas' gift on me!