10th Dec 15 - Prince's Trust 40th Anniversary Dinner at Buckingham Palace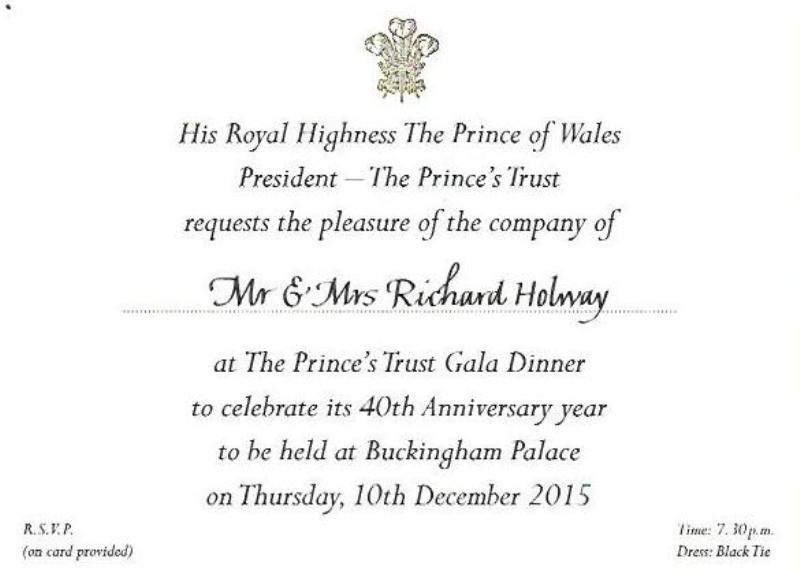 HRH founded the Prince's Trust in 1976 using his naval pension. So 2016 is its 40th Anniversary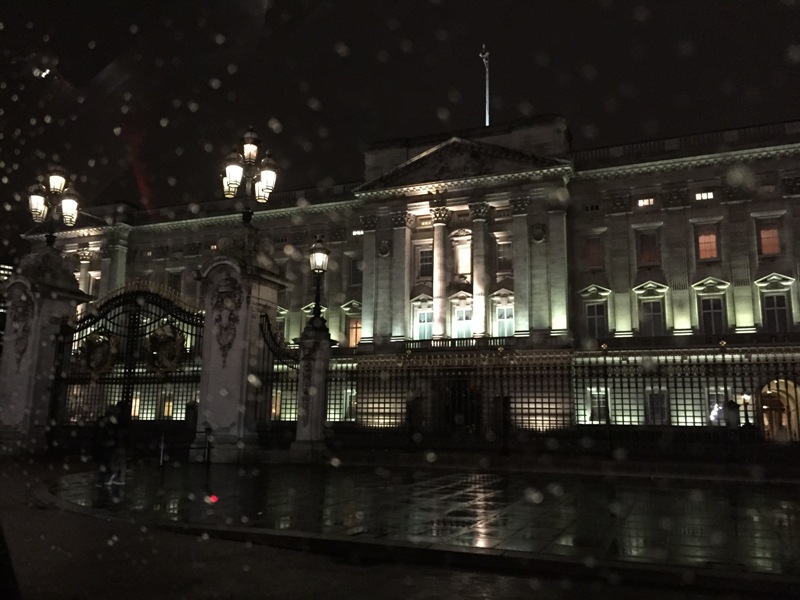 Buckingham Palace as we arrived in the rain.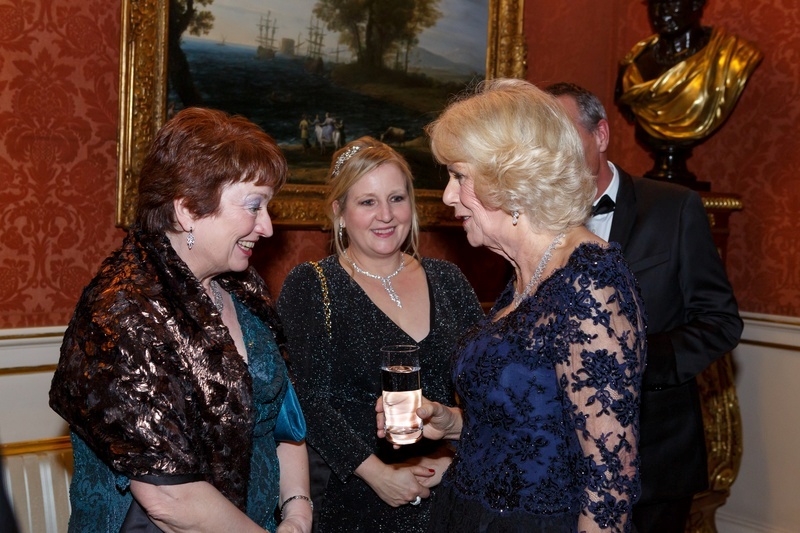 Elizabeth discussing dresses with HRH Duchess of Cornwall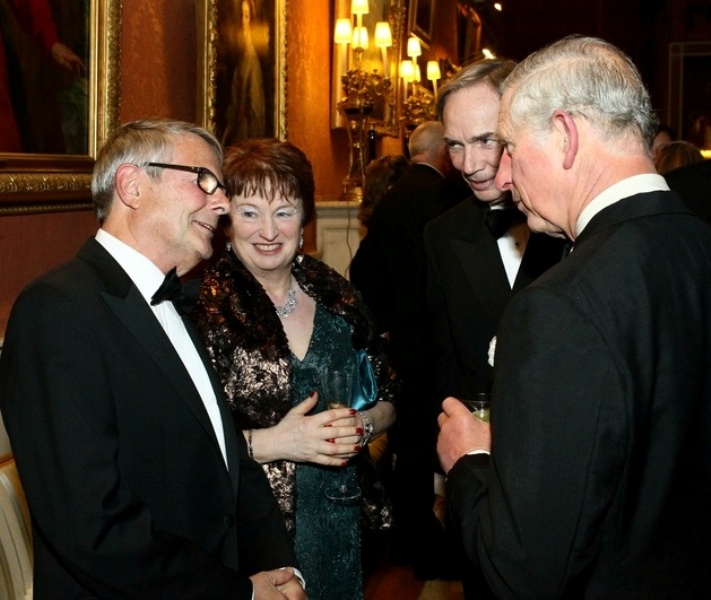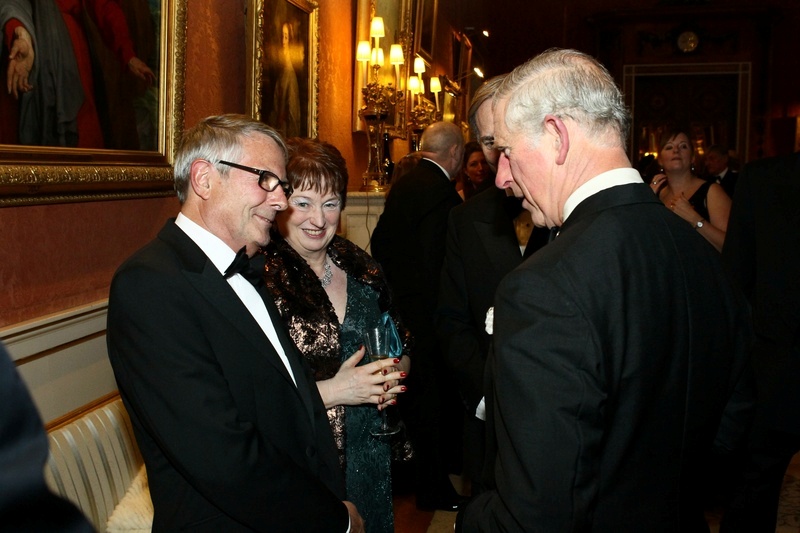 Serious conversation followed by...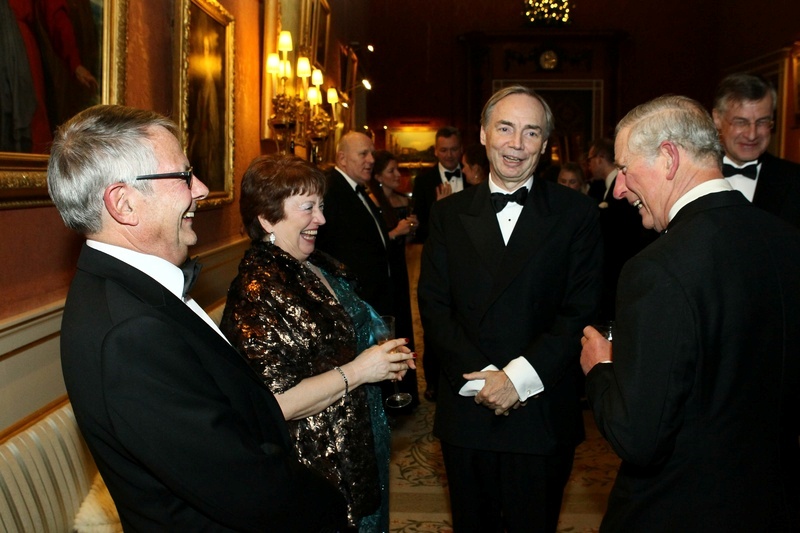 ...a laugh. Many have asked me what it was about. But, seriously, I can't remember. The whole thing tends to go by in a moment, in a blur.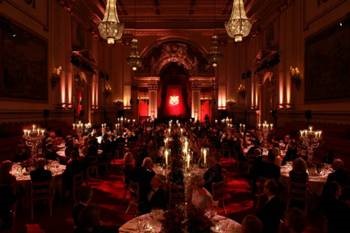 We then had the most superb dinner (by Anton Mossiman) in one of the State Rooms. Magnificent!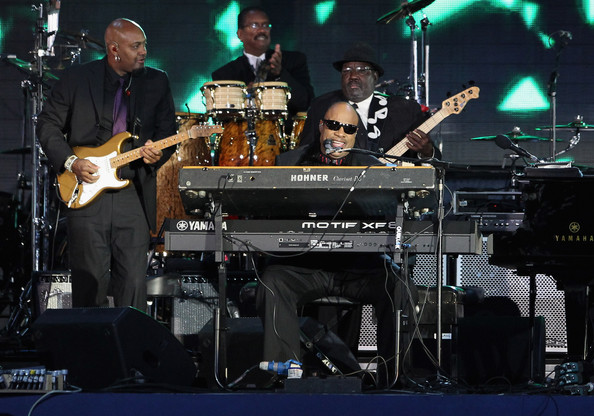 Followed by cabaret by Stevie Wonder. A really memorable evening.