17th Oct 15 - Monte Carlo, Monaco
Another brilliant sunny day. This time we were anchored in the bay and were tendered in. We decided on a DIY day and had already printed out a walking map.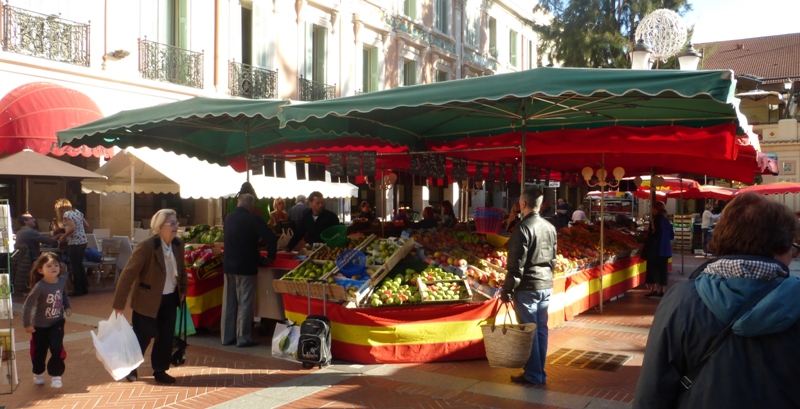 Started with a visit to the market in Place d'Armes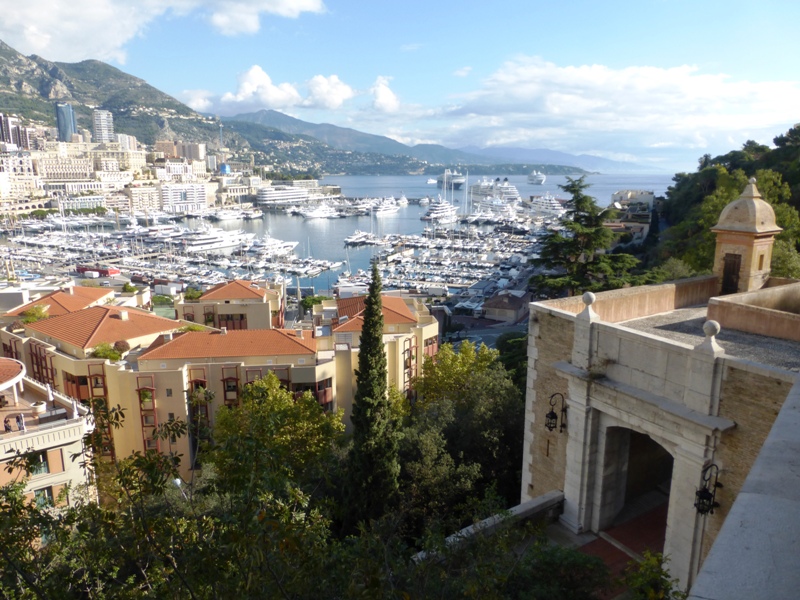 We then climbed the Rampe Majeur to Palace Square giving us these wonderful views of the harbour.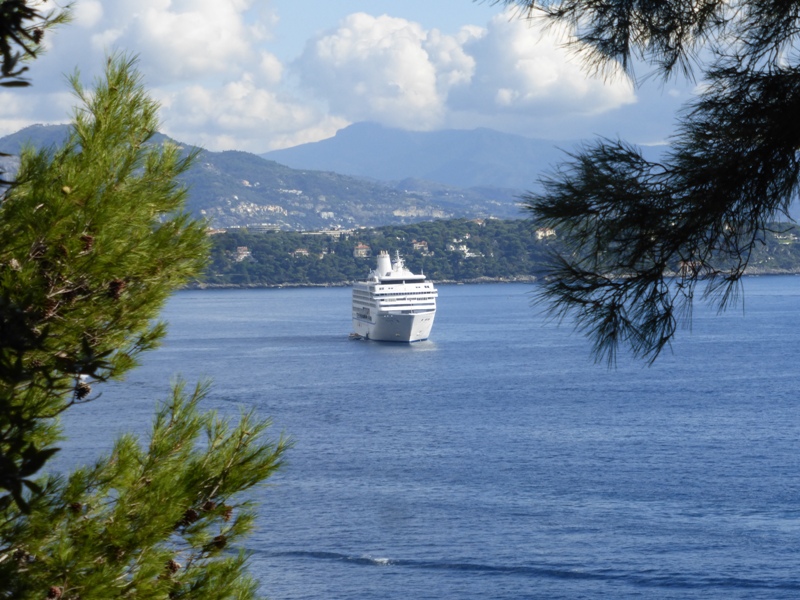 Glimpsing the Mariner in the bay below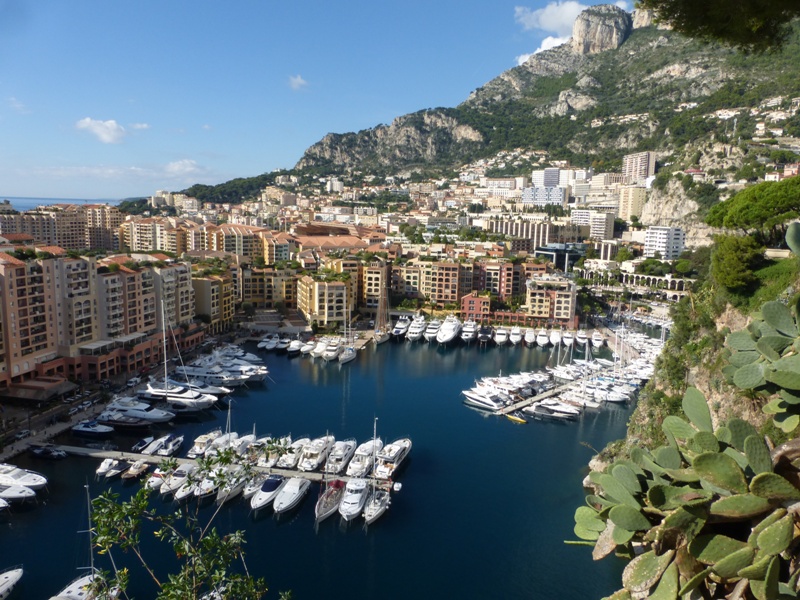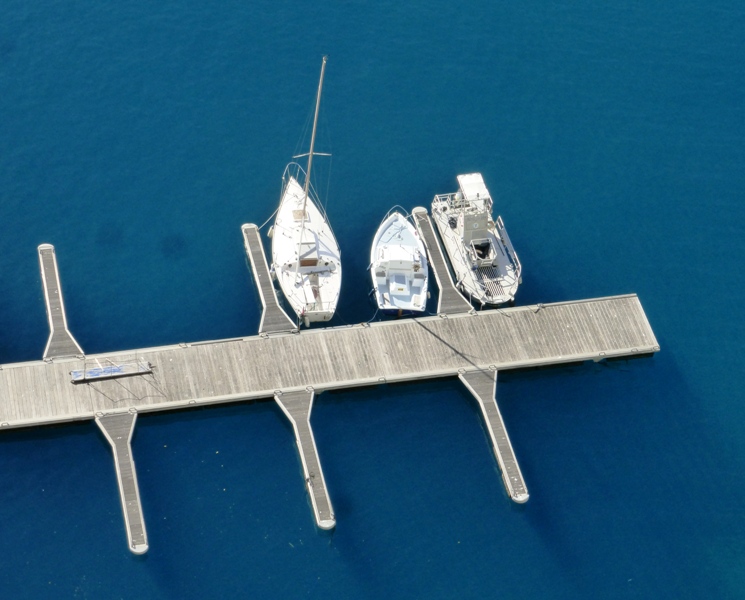 After walking through the Old Town and into Jardins St Martin, we could look down on the boats in the harbour on the other side - the Port of Fontvieille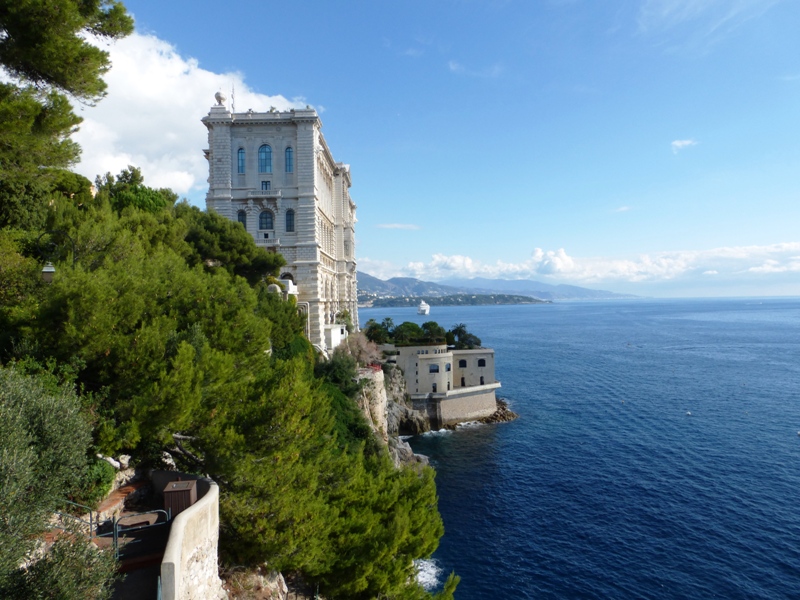 Wonderful view from the Jardins St Martin of the Oceanographic Museum and the coastline beyond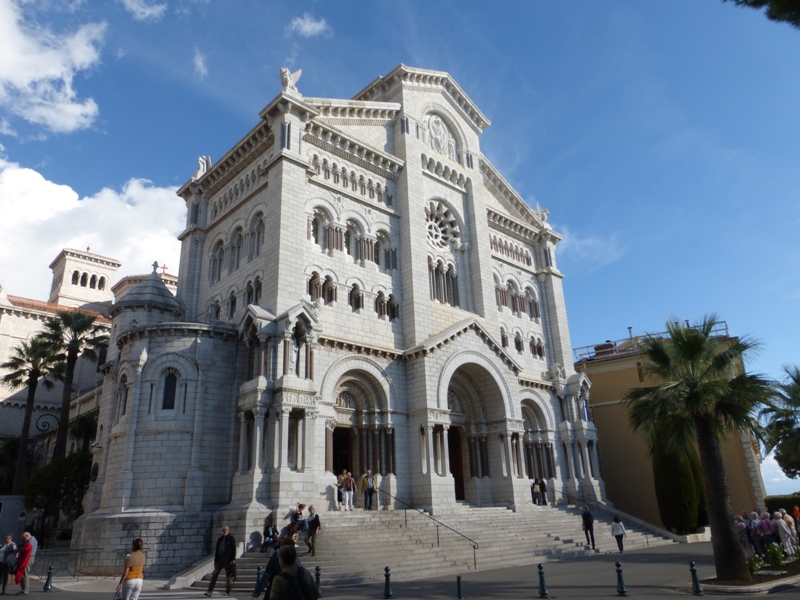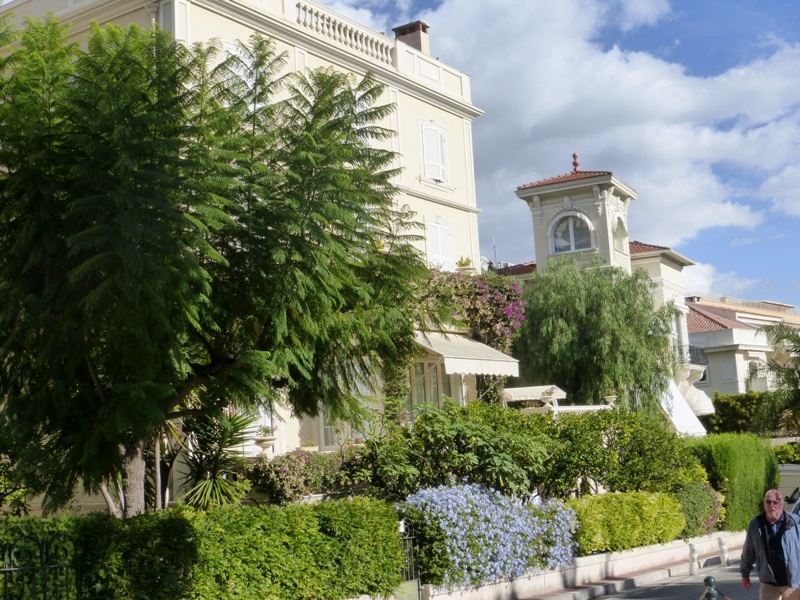 We visited the Cathedral which was surrounded by the most beautiful houses and gardens.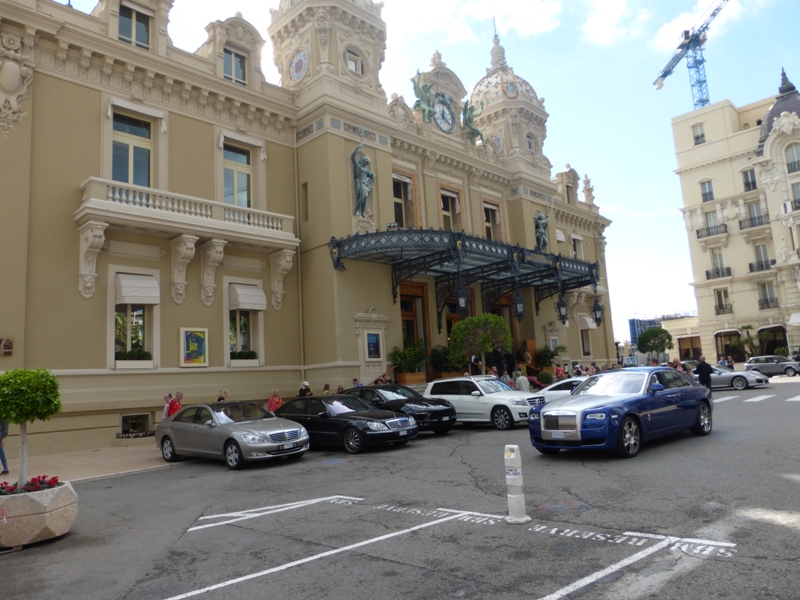 We walked down, crossed the harbour and climbed again to visit the famous Casino. Impressed by the expensive cars lined up outside. Assume the owners were inside gambling their wealth away..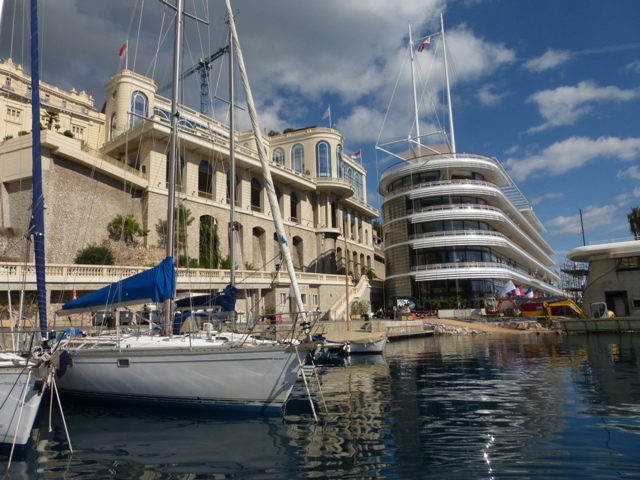 This is the new Monaco Yacht Club built to resemble an ocean liner.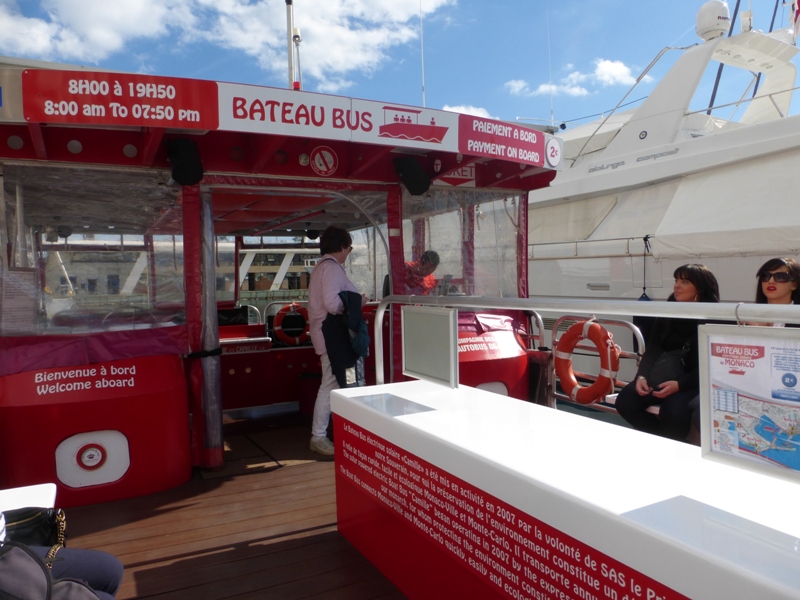 We then took the solar powered/electric Bateau Bus back across the harbour to meet the tender back to Mariner.