16th Oct 15 - Marseille & Cassis, France
Awoke to a brilliantly clear, but very cold, day in Marseille, France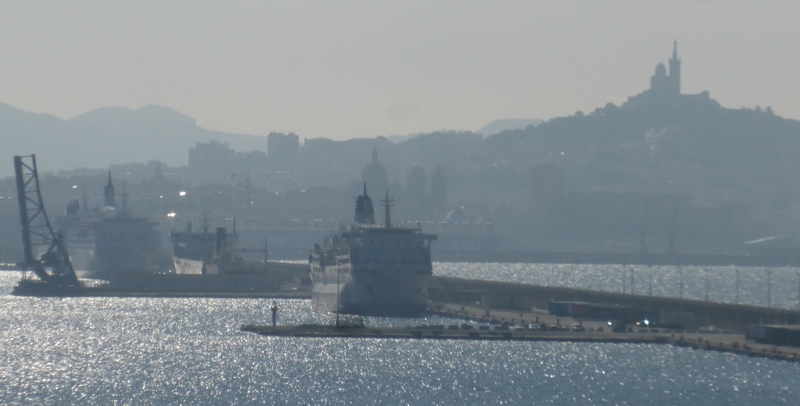 We were moored in the main harbour about 7km from Marseille. This was the view from our suite this morning, in the early morning sunshine, of Notre Dame on top of the hill.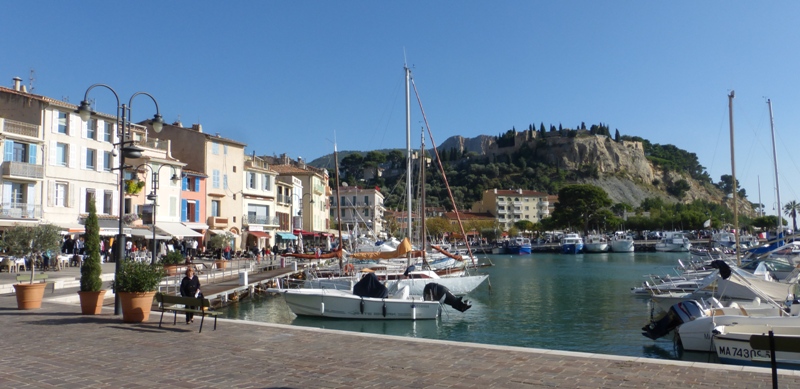 After a quick tour of Marseille, which has been much improved of late, we went to the old fishing port and resort of Cassis - about 25km away.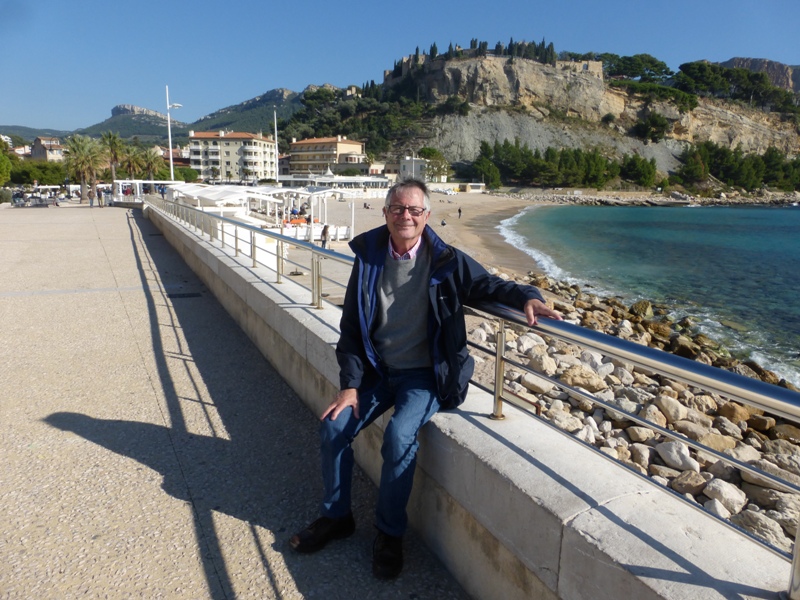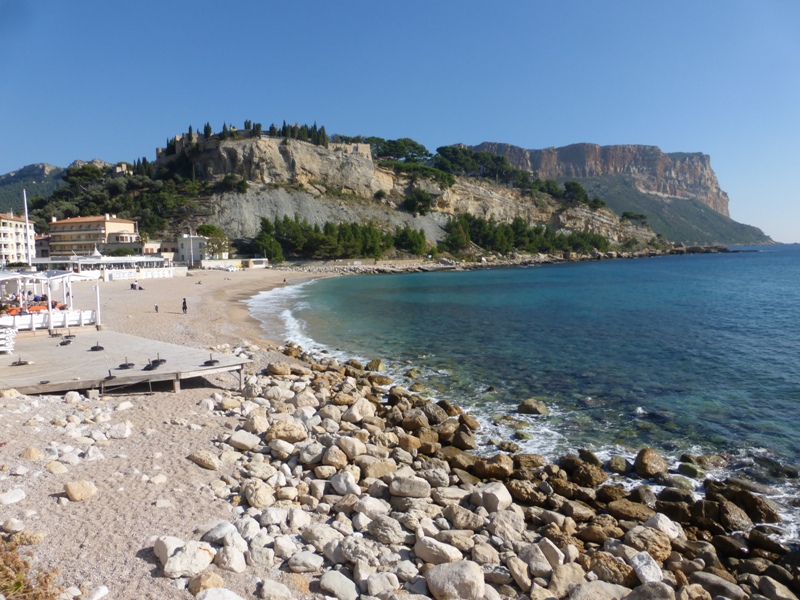 Beach packed in the summer but today it was quiet. We had a beer in a cafe on the harbourside - as one does!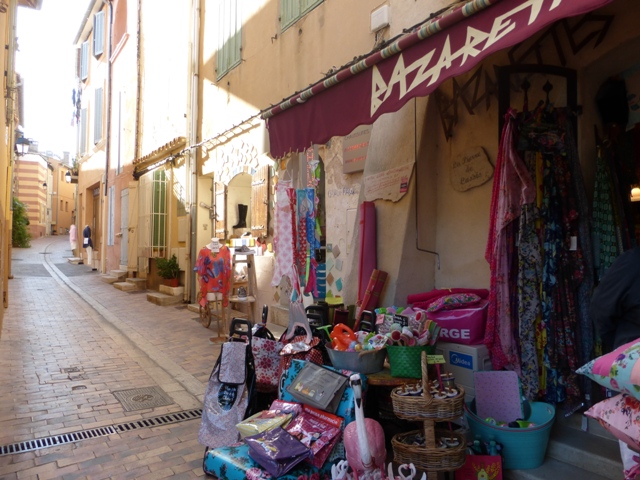 A typical alleyway in Cassis.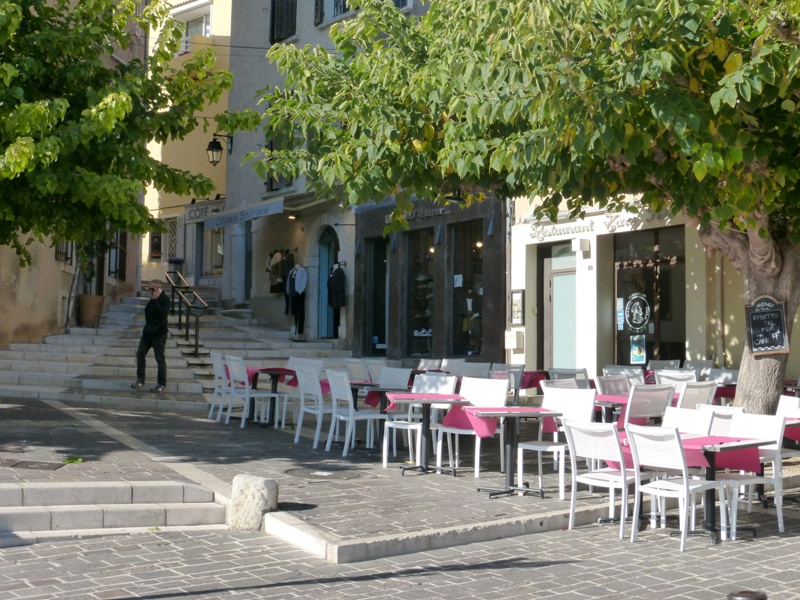 This view reminded me of a similar photo I took that Peter Richardson painted for us...