15th Oct 15 - Palma, Majorca
Calm sailing overnight and woke up to this view from our balcony in Palma harbour

What a wonderful way to start the day! This is the EOS - the largest sailing yacht in the world. Worth $100m appartently.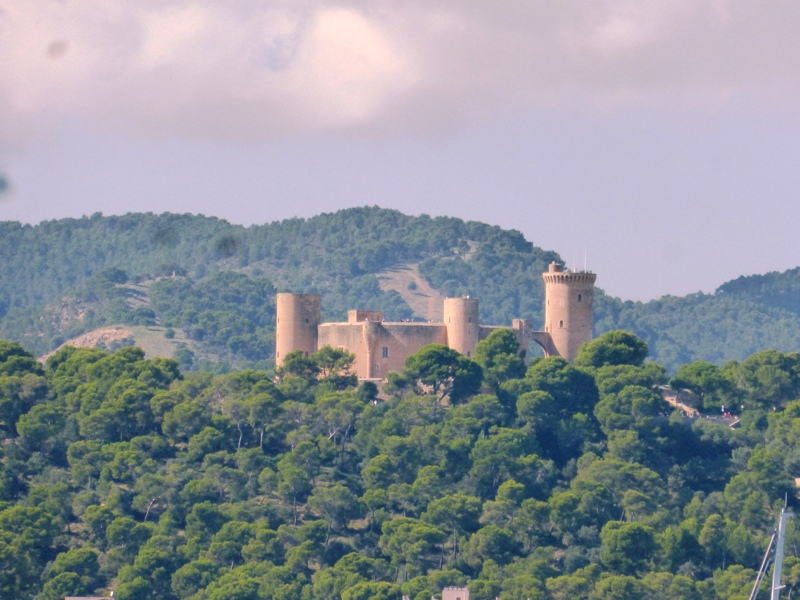 In front of us was Belver Castle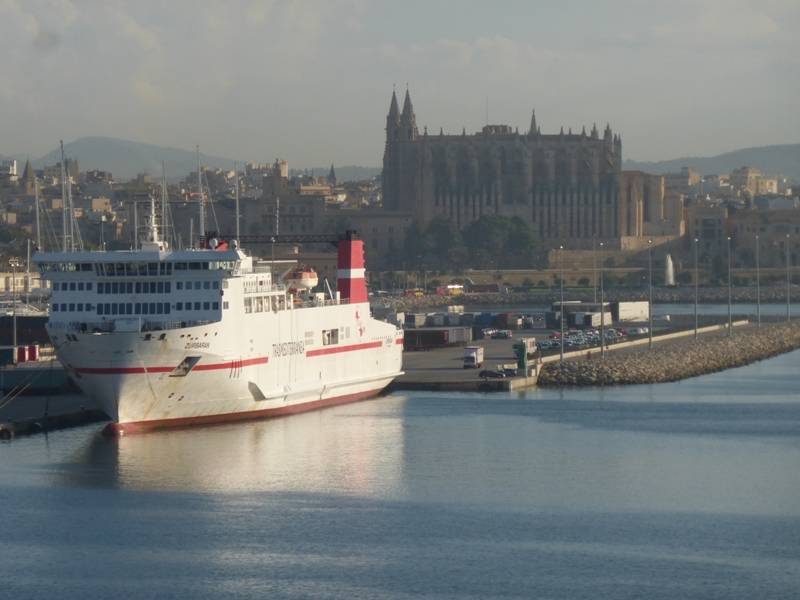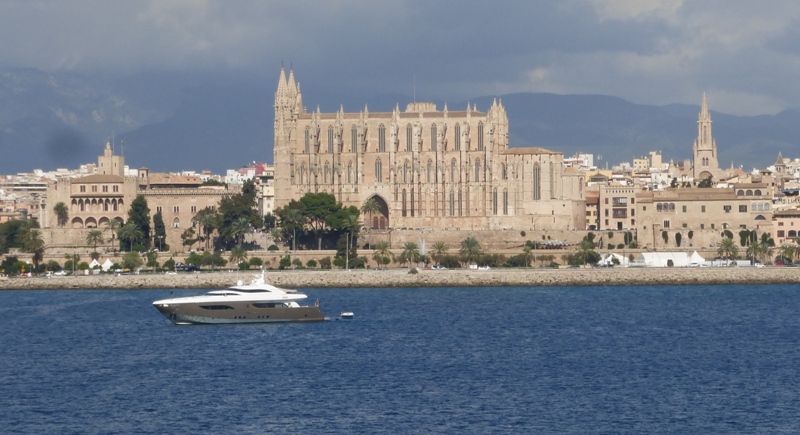 And to the right across the bay was Palma Cathedral. The first taken from the harbour. The second taken as we left in the afternoon.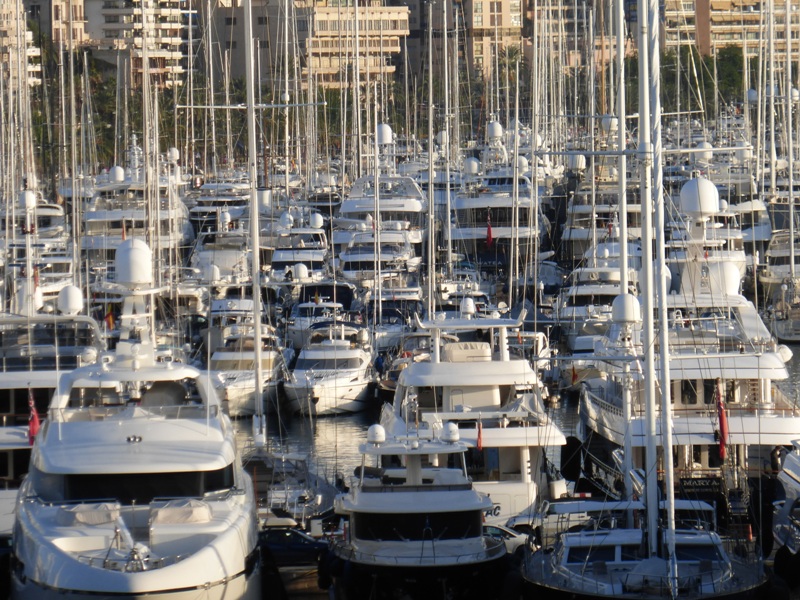 As we had seen Palma many times before and we didn't fancy a long coach trip, we stayed on board. Elizabeth read her book. I went for a walk to look at the £ billions of yachts 'doing nothing' the harbour.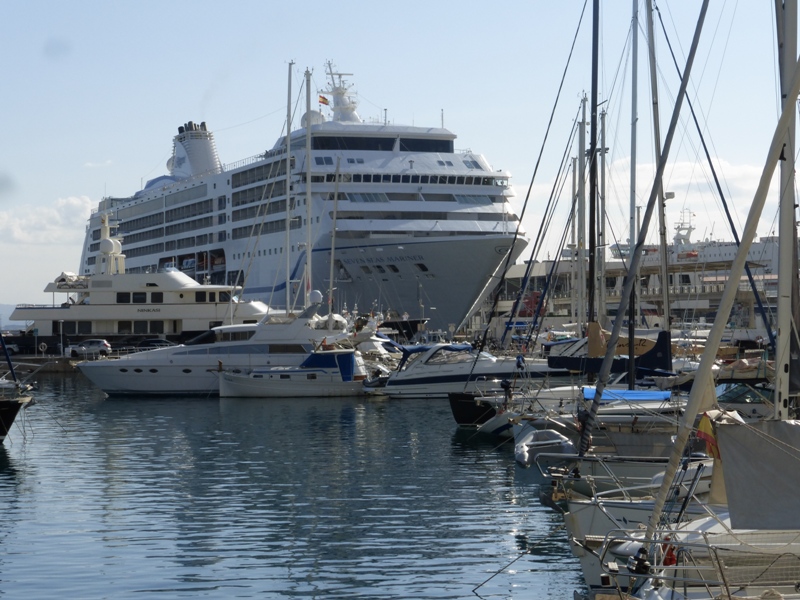 Mariner didn't look too out of place among them.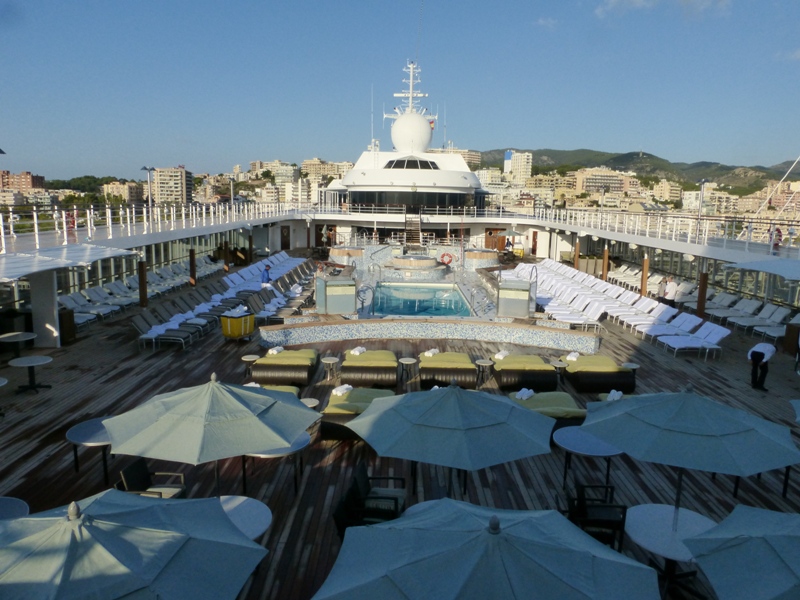 We had the ship to ourselves.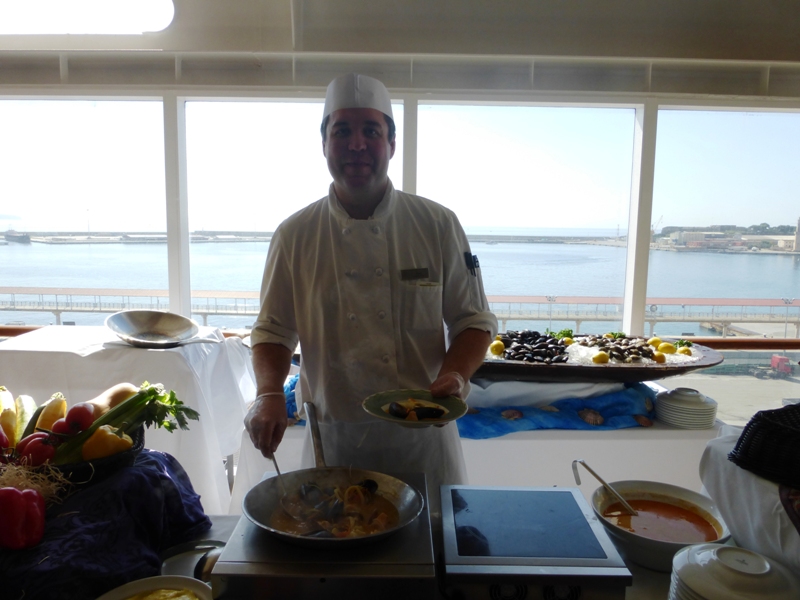 "Bouillabaisse for you today, Sir?" Well, why not!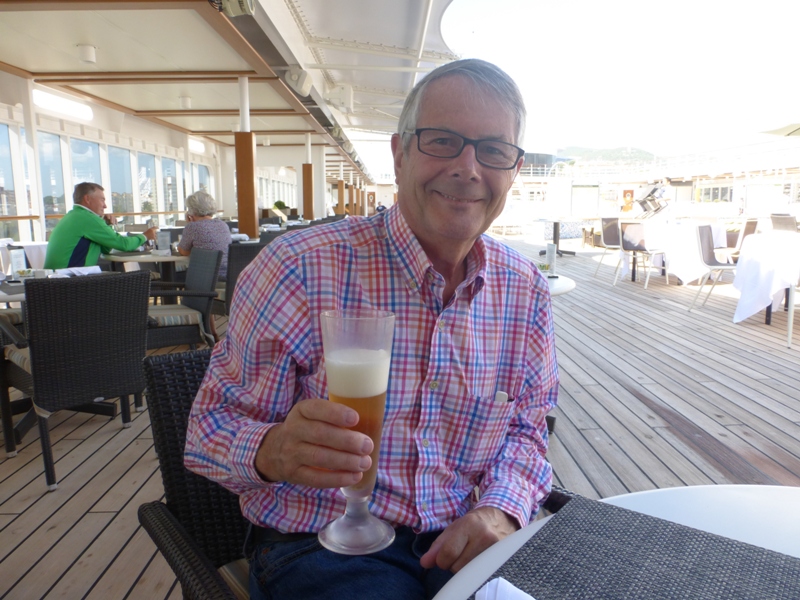 Cheers!