14th Oct 15 - Montserrat
Arrived in Barcelona on 13th Oct for night in hotel. On Embarkation Day we went on trip to Montserrat before joining Mariner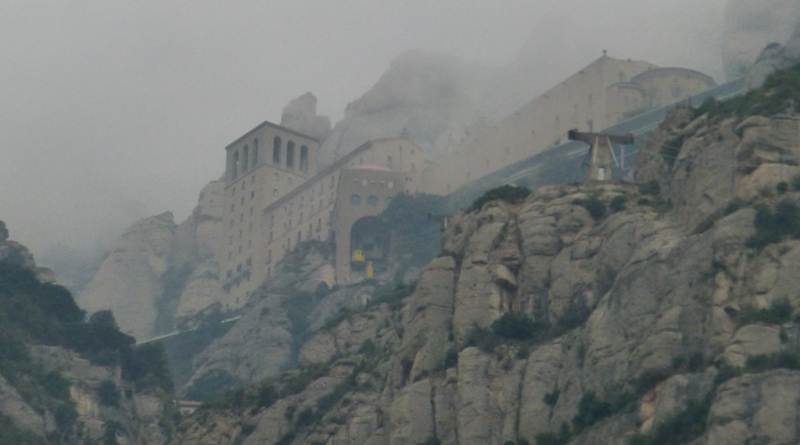 It was misty at first. We stopped in the drive up to the hills for this eerie shot of the monastery built into the rocks.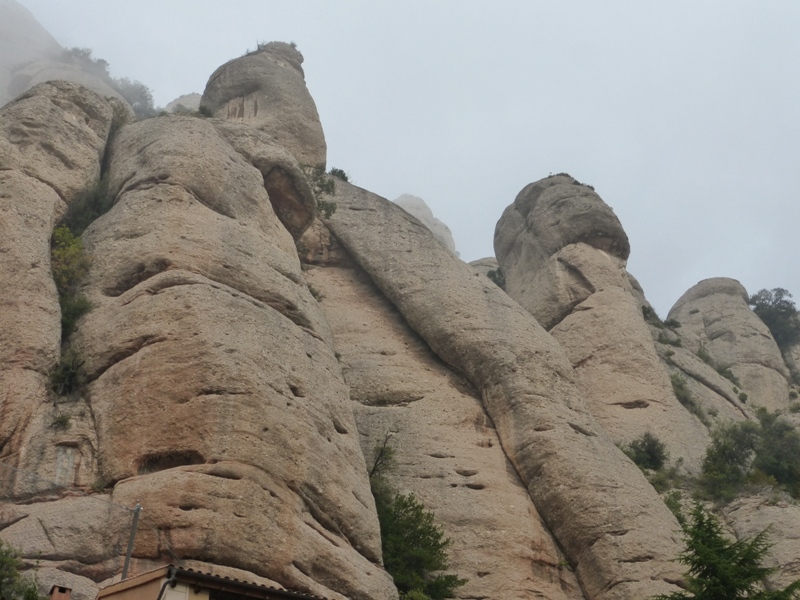 Unusual sandstone rock formations.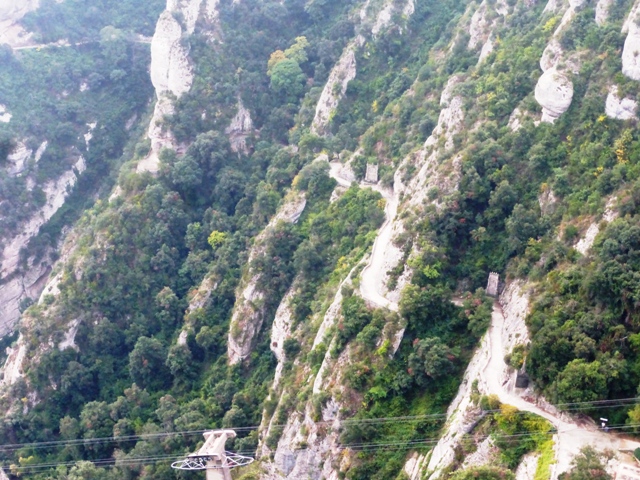 You can take many ways up including a 3 hour walk taking in the stations of the cross. Or you could take the cable car, funicular or cog railway. Or drive up like we did!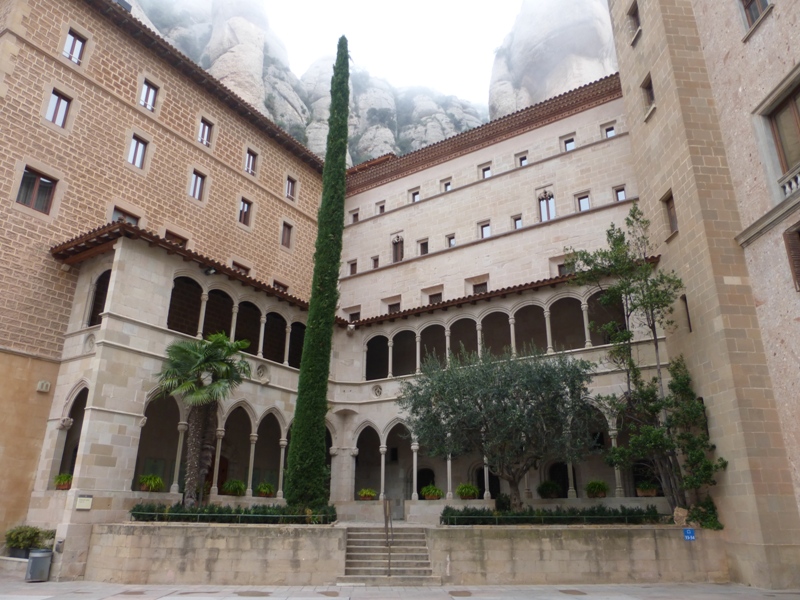 As many of the monastery buildings were destroyed much of it is new. The four trees - palm, cypress, olive and laurel - all are very significant.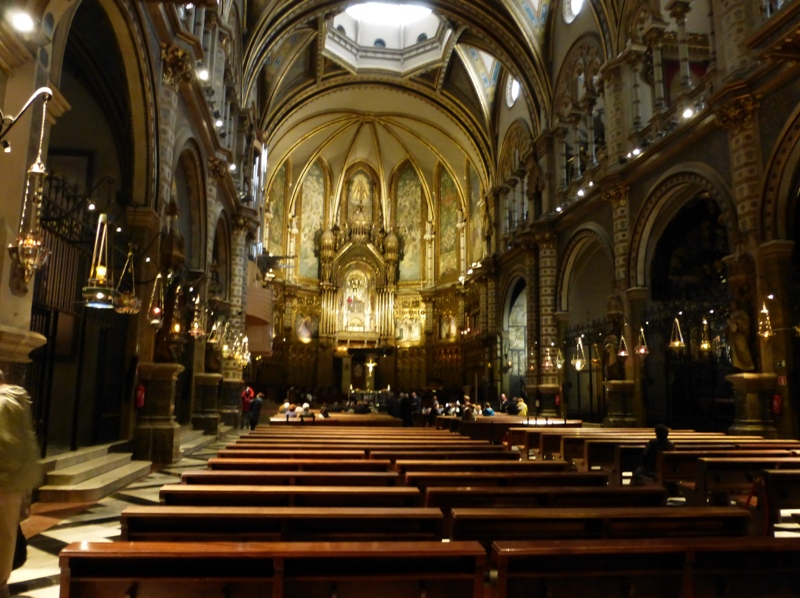 Inside the Basilica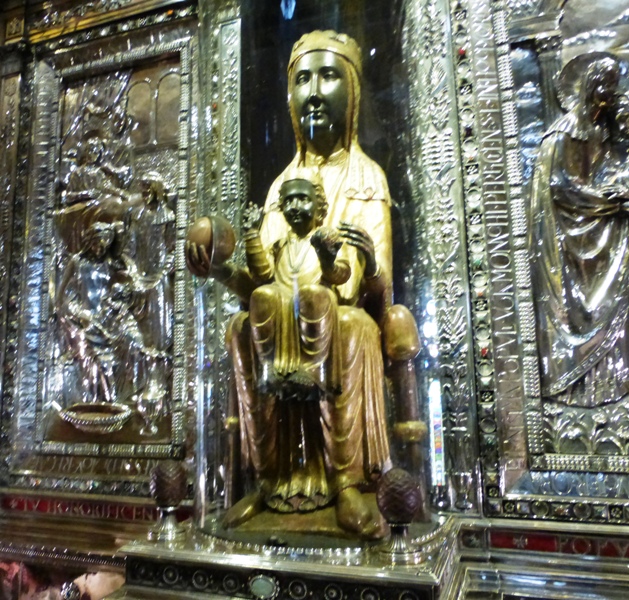 We queued to touch the Black Virgin...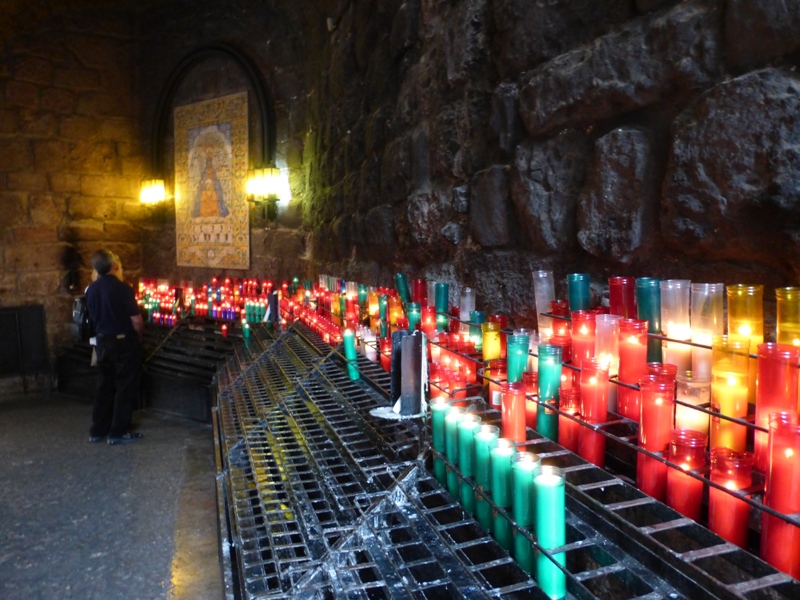 I just love candles...