Flew to Palma for holiday in a villa at Porto Pollensa with the Big & Little Devlins and a visit from Sarah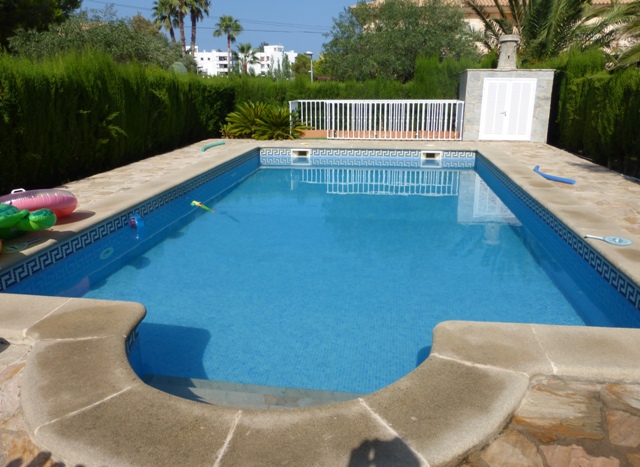 Pool at Villa Alfa. About 100 yds from the beach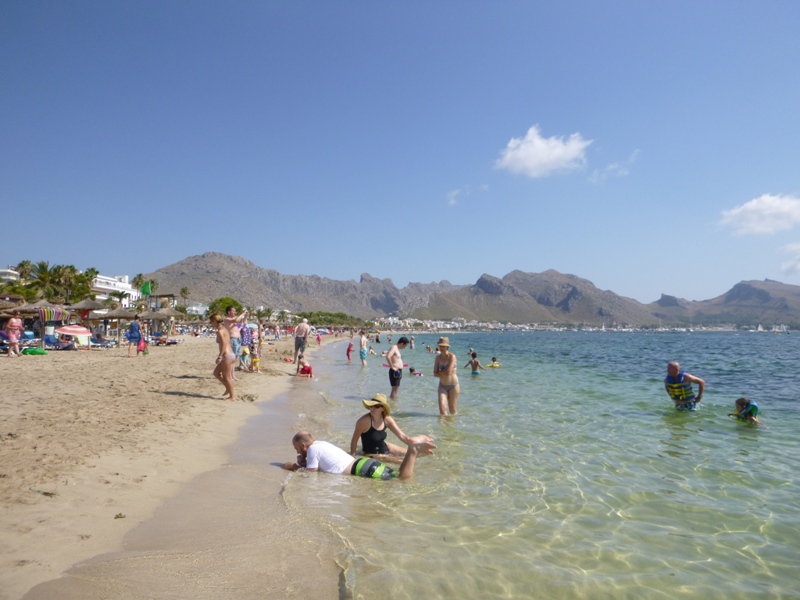 The nearest part of the beach to us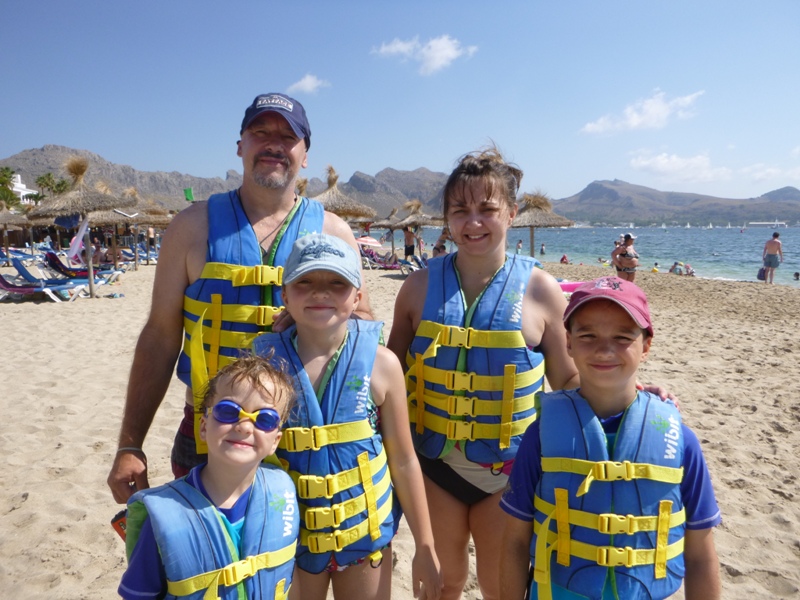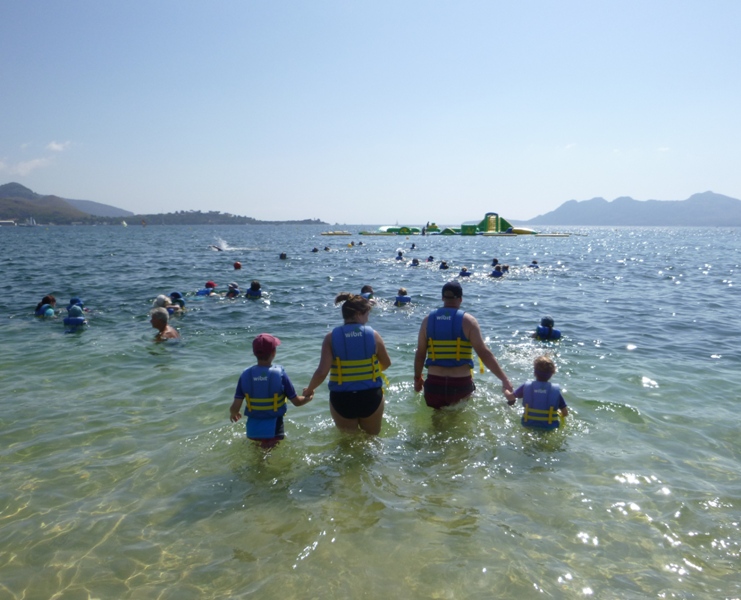 Swimming to the 'Wobsticle' thingy on the beach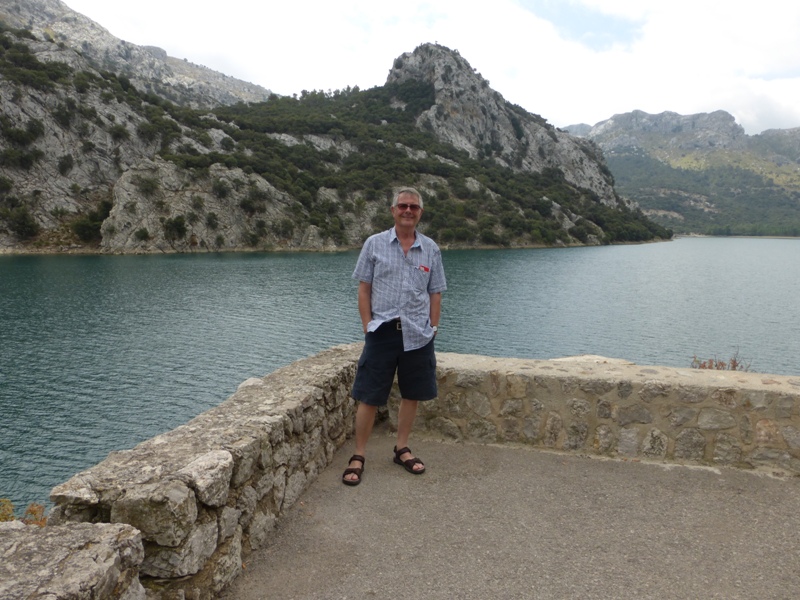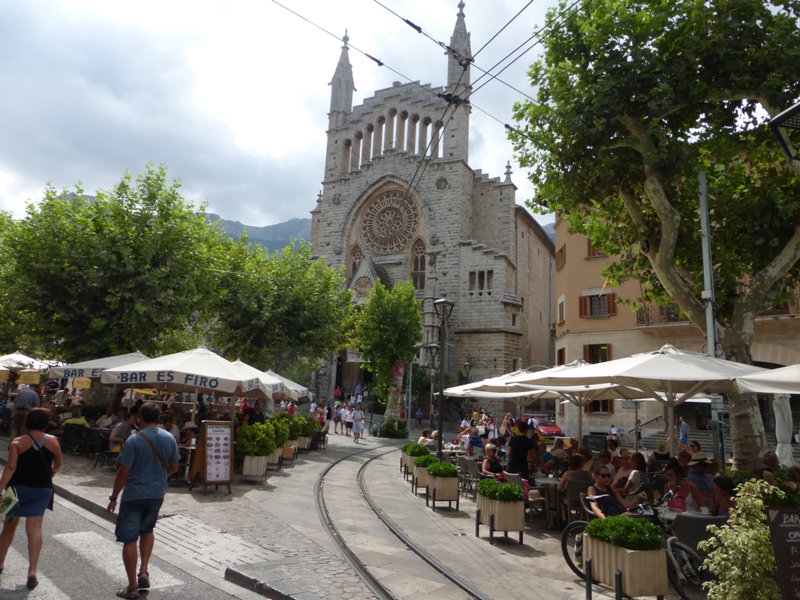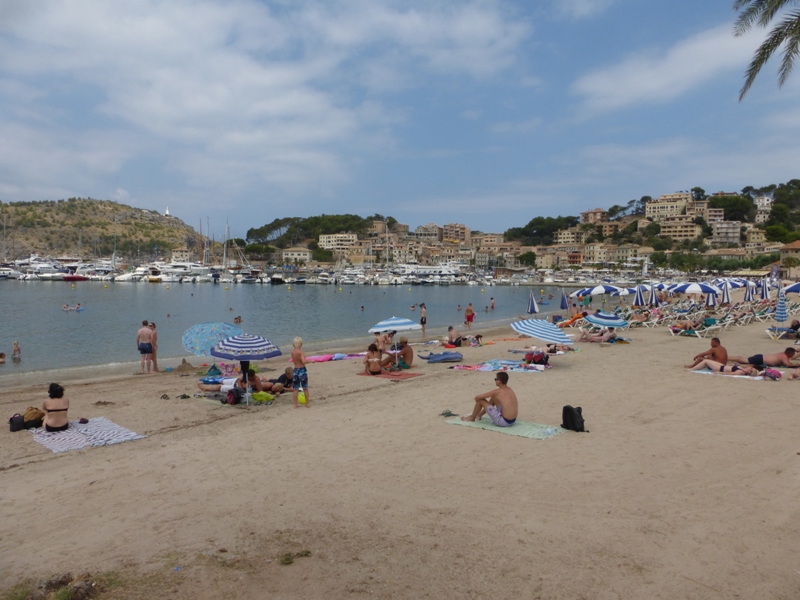 On Tuesday we drove to Soller and then on through the Tramuntana mountains with its scary roads, views and lakes/reservoirs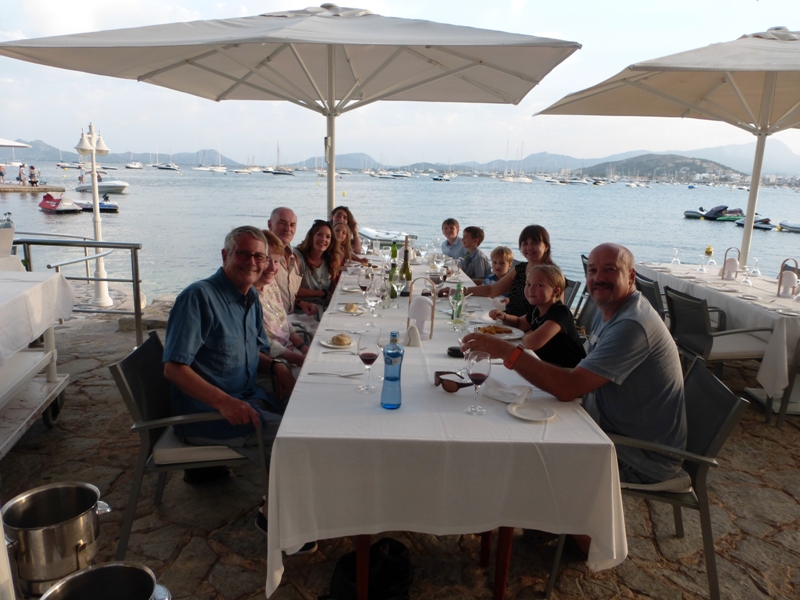 On Wednesday we visited John at his villa and went out to dinner with his daughter Kerry and his grandchildren Ollie, Sophie and Tabbie at Illa D'or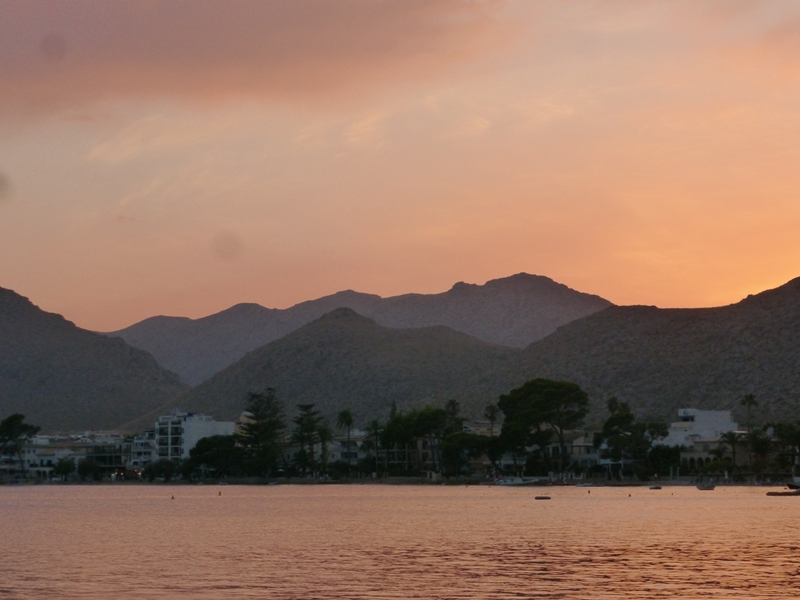 We watched the sunset over the bay of Pollensa from our table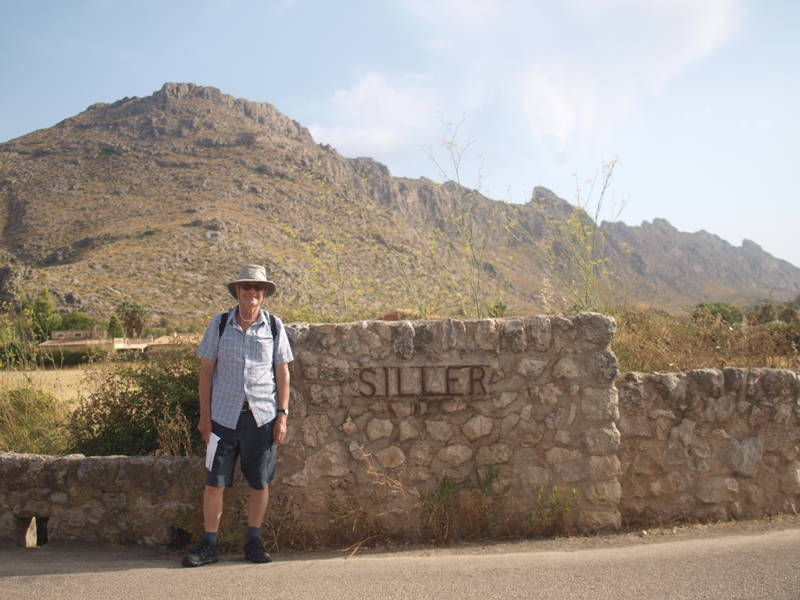 Thursday. The start of the walk Sarah & I did from Porto Pollensa to Cala Saint Vincenc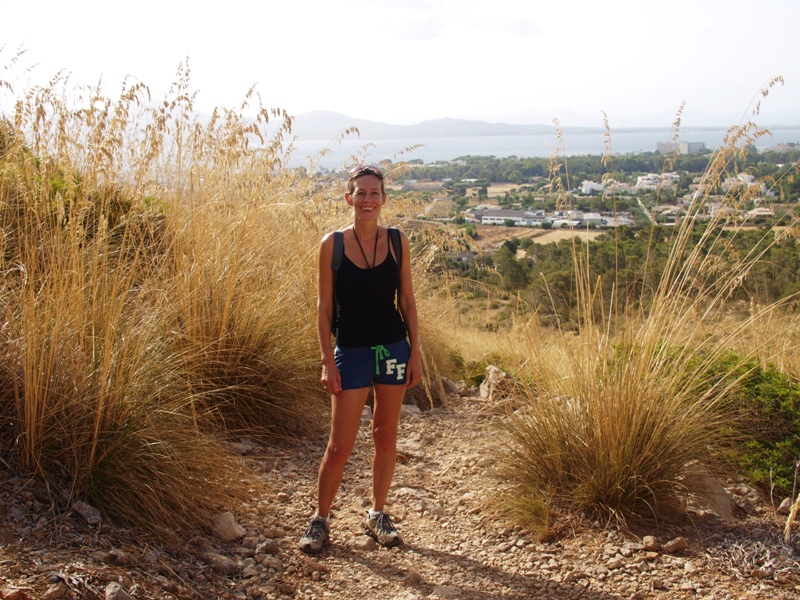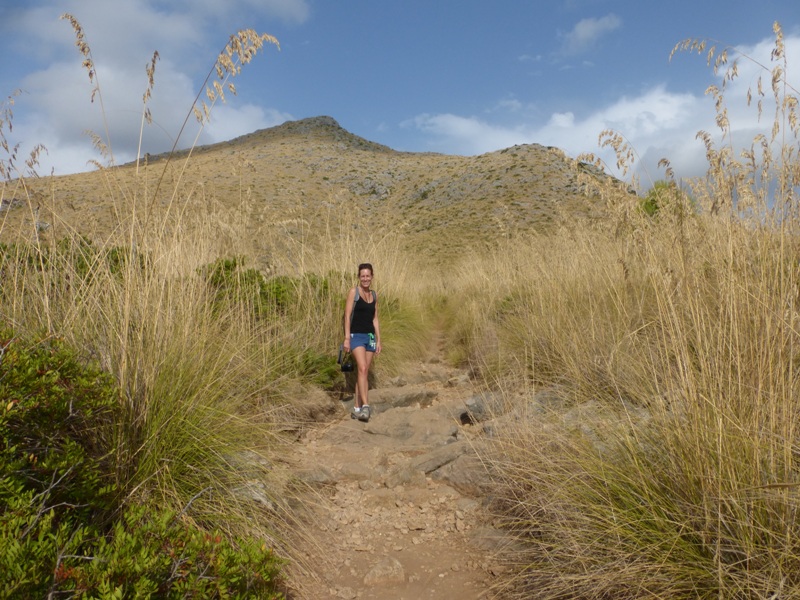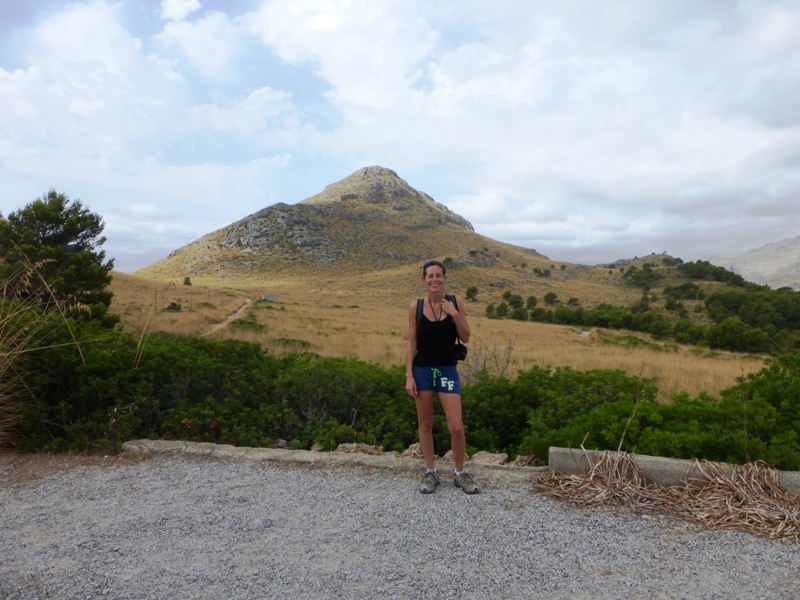 Really lovely 4 mile walk through the pass and then down to the sea the other side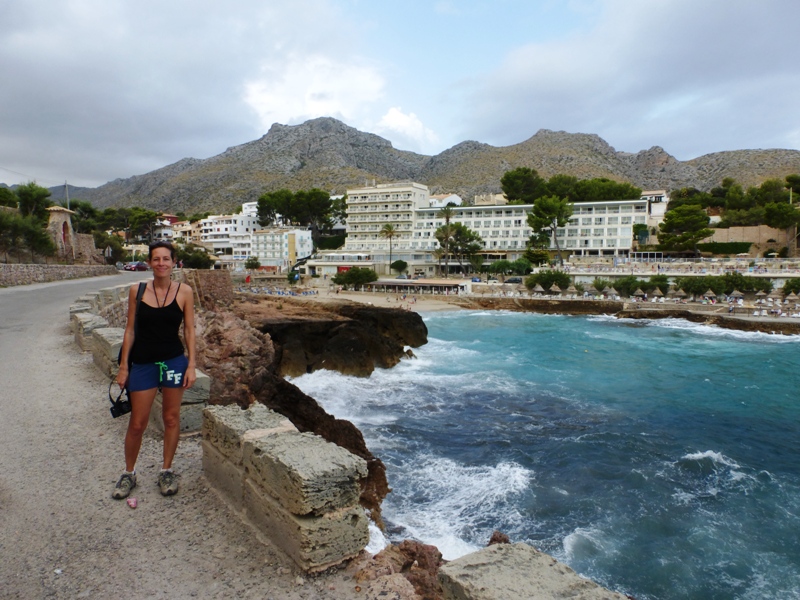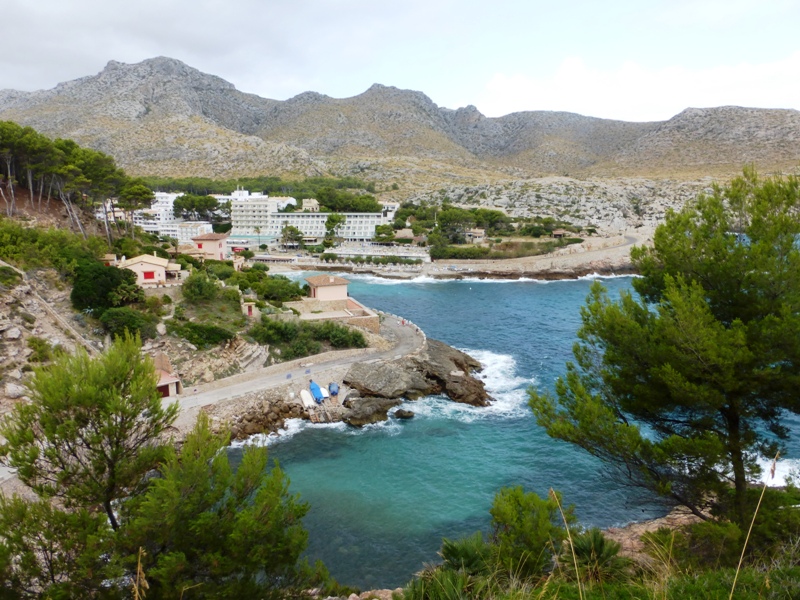 The several coves that lead into Cala Saint Vicenc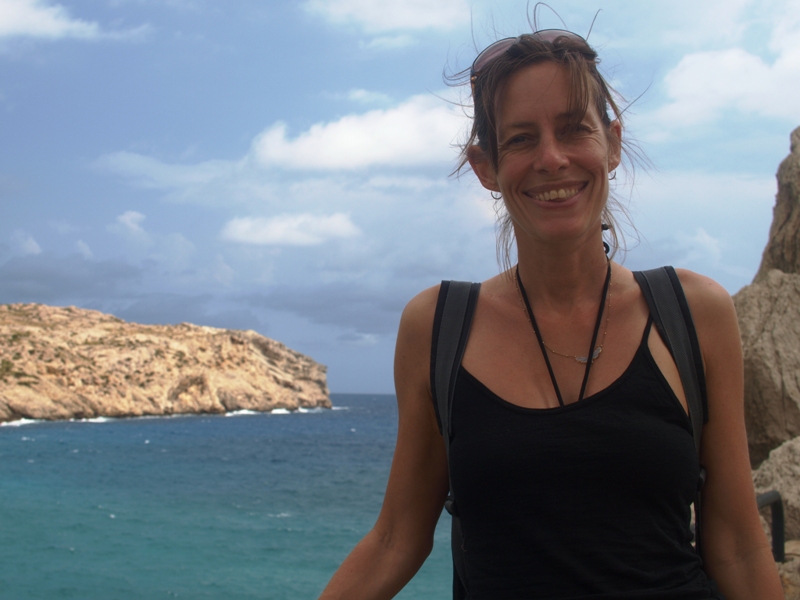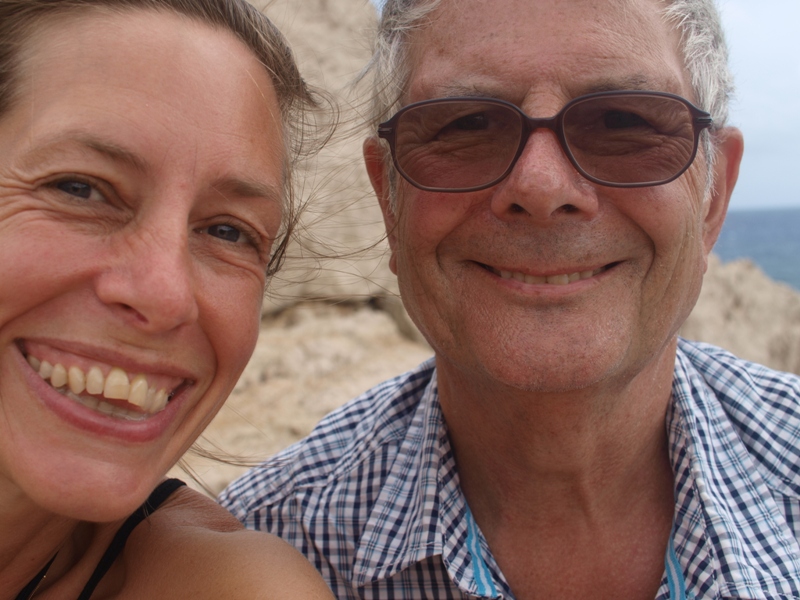 Selfies at Cala Saint Vincenc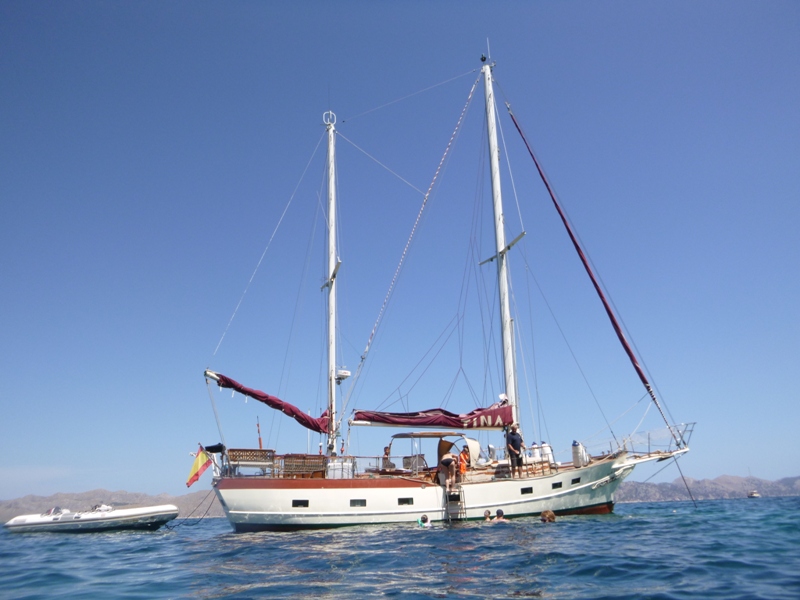 On Friday we chartered a 50 ton sailing boat called Tina. It took us from Porto Pollensa to several little bays where we swam, dived and snorkeled. Then on to Formentor. Lunch on board. Really good!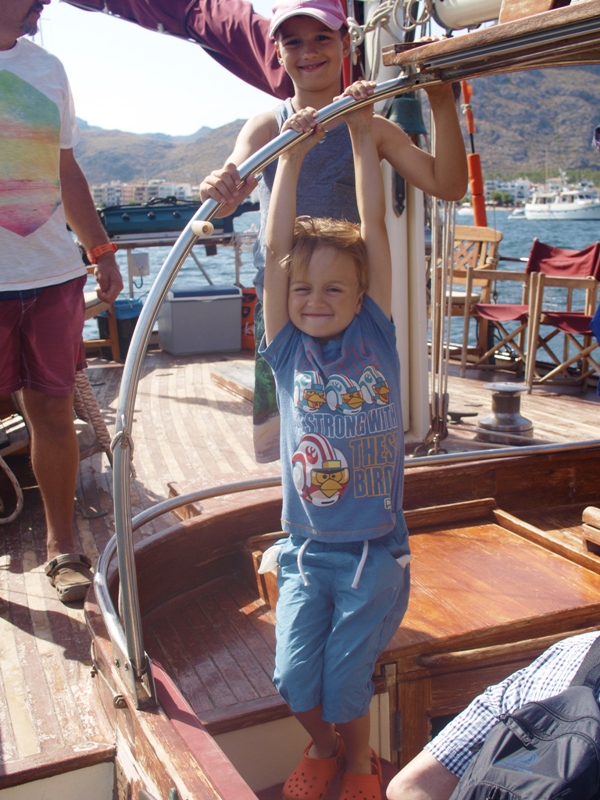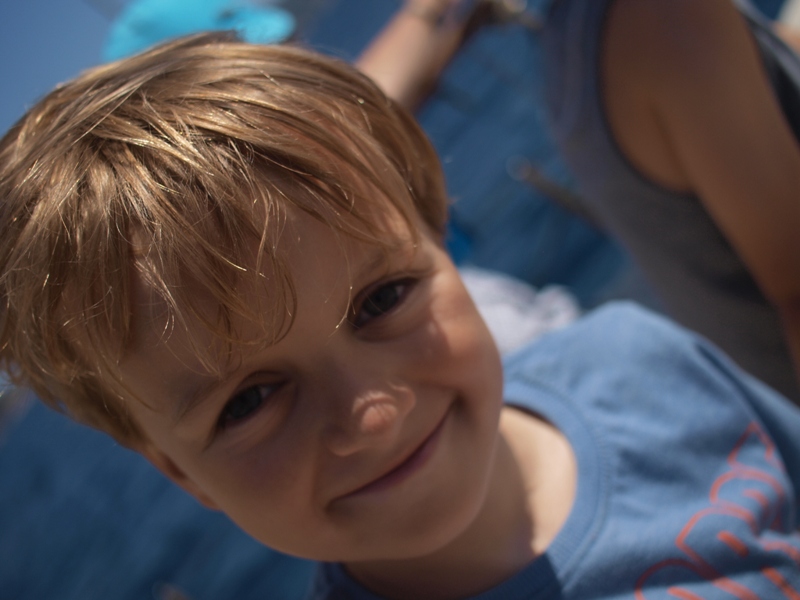 Harry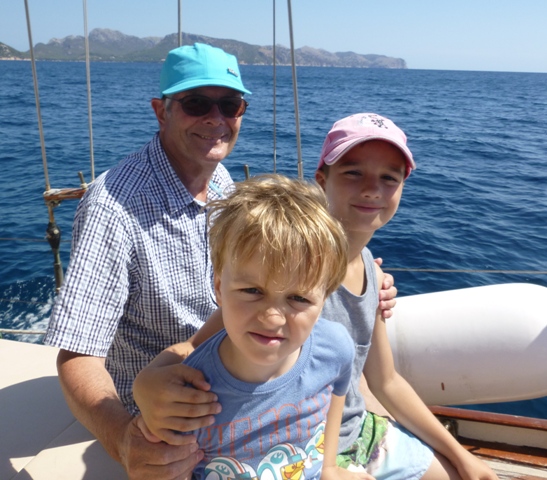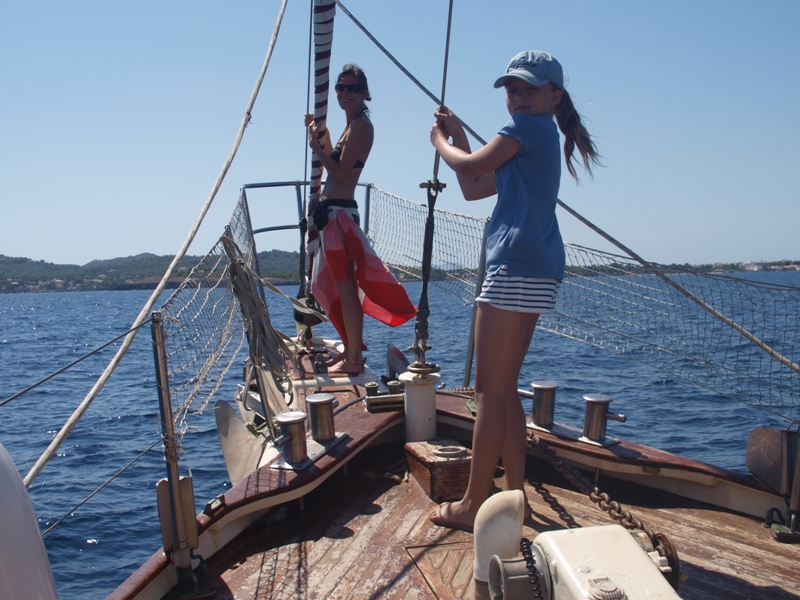 We were all singing the theme tune from Titanic at this point!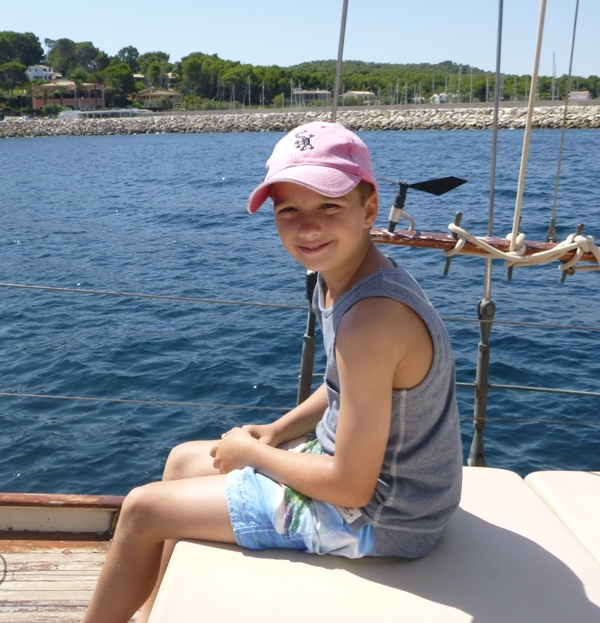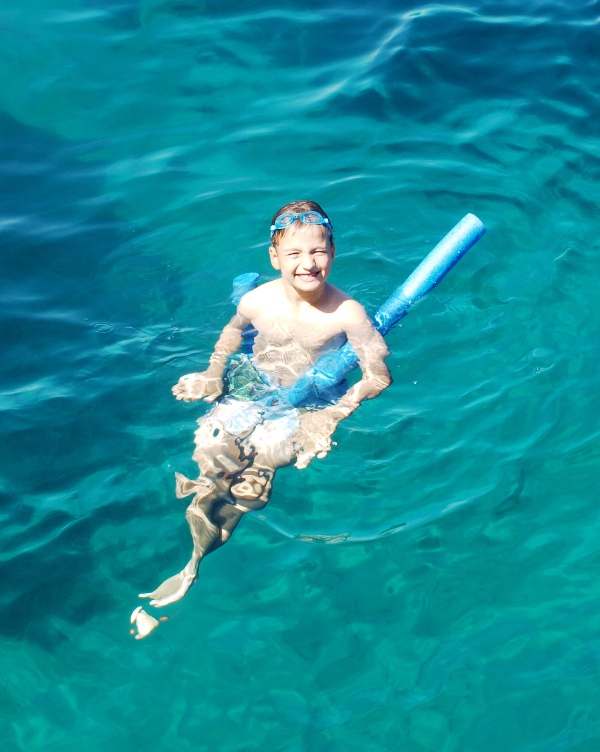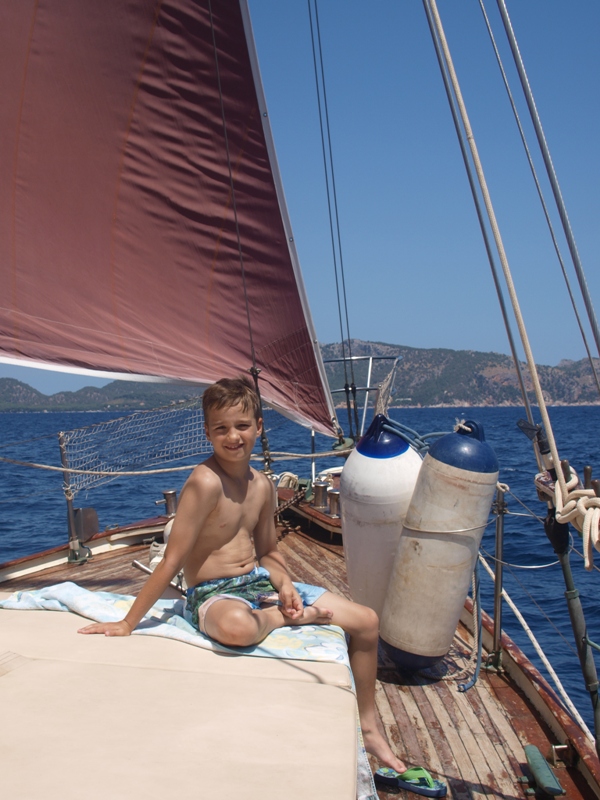 Teddy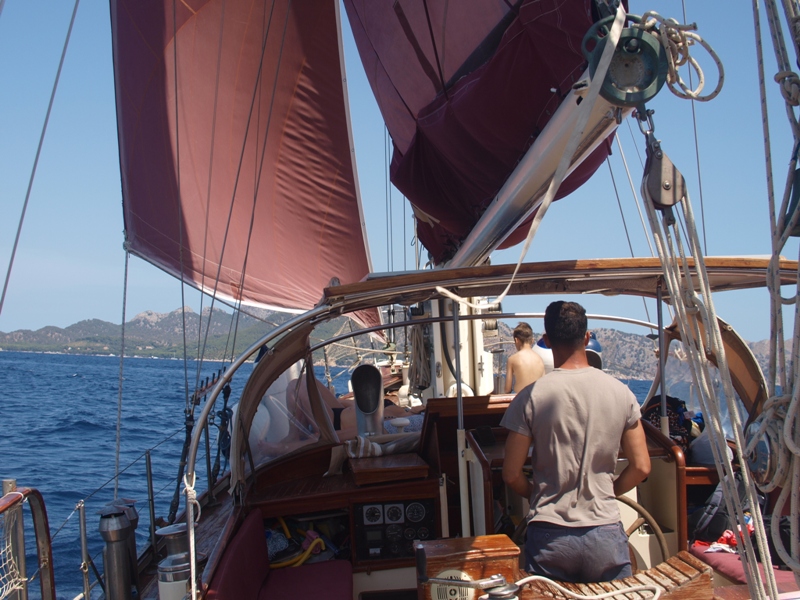 Tina under (red) sail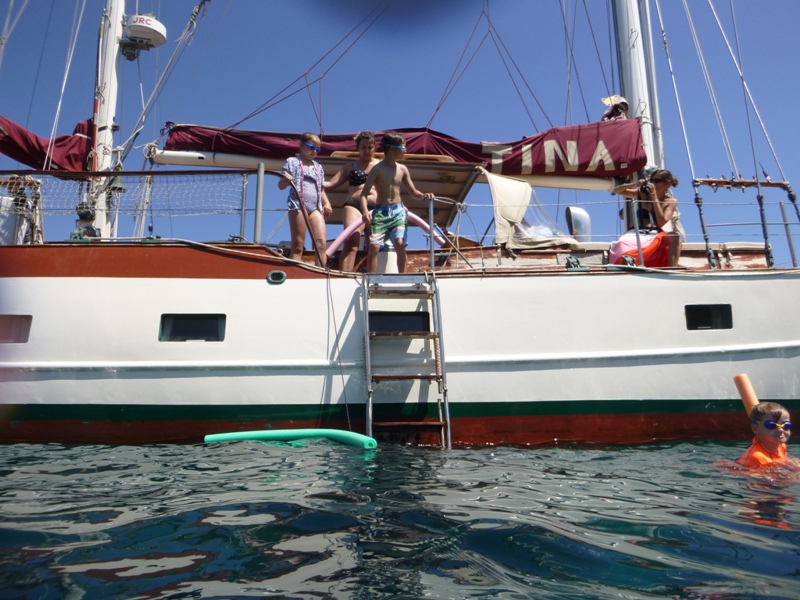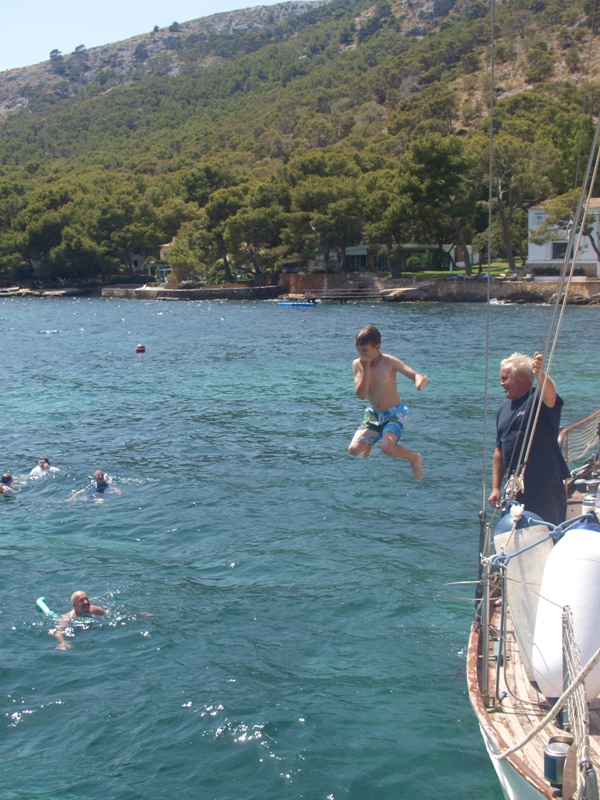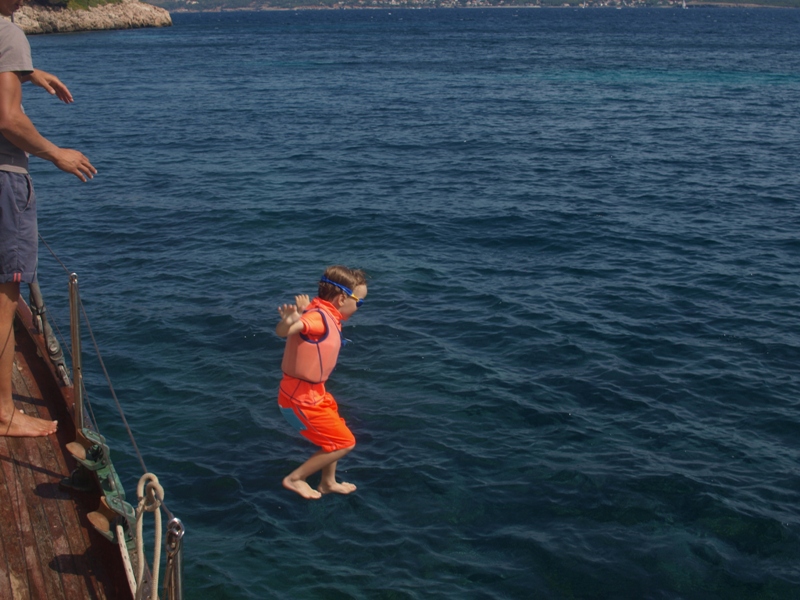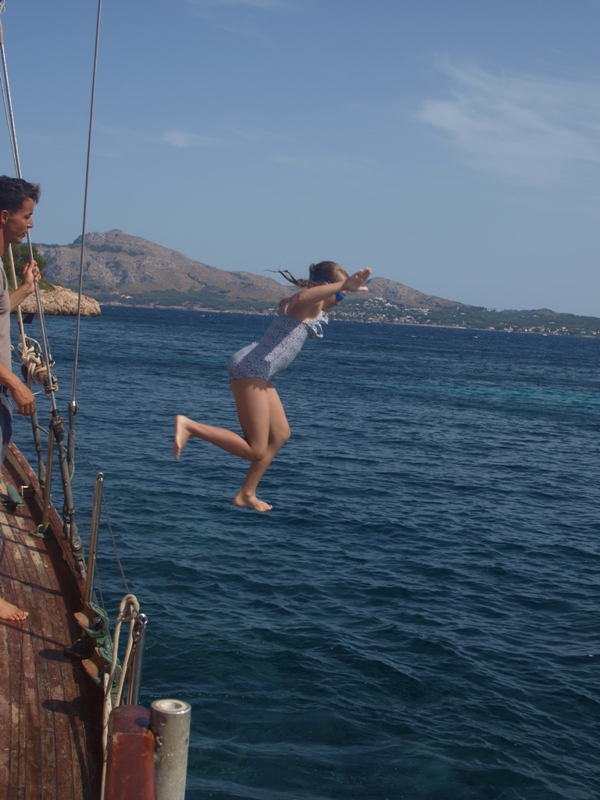 Diving from Tina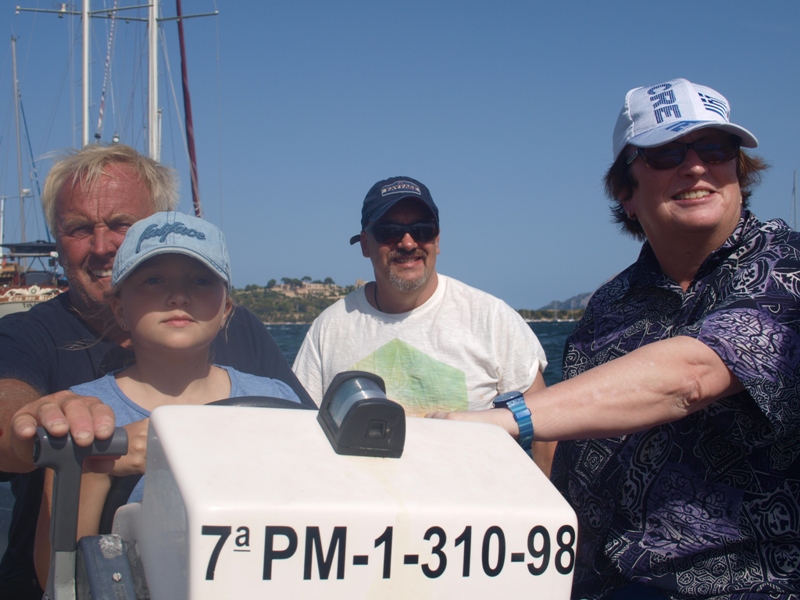 Frankie driving the rib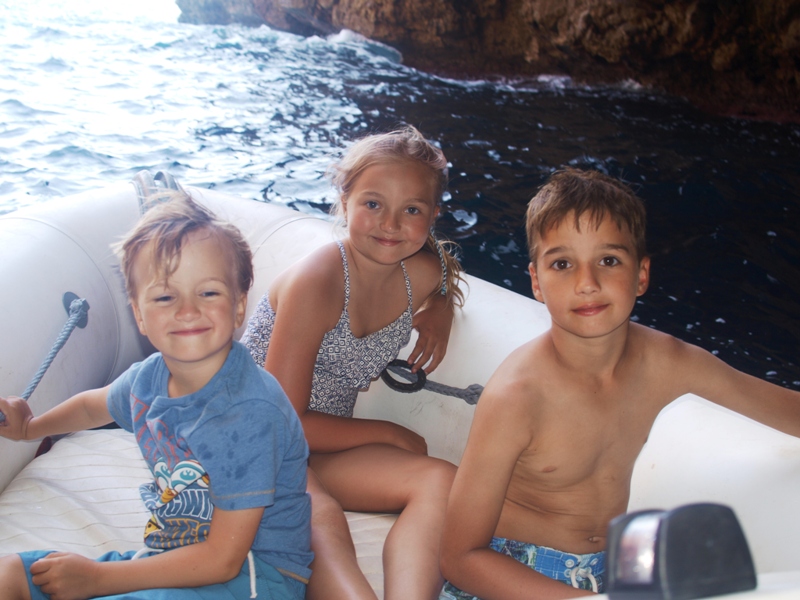 We went on a fast ride in the rib to see the caves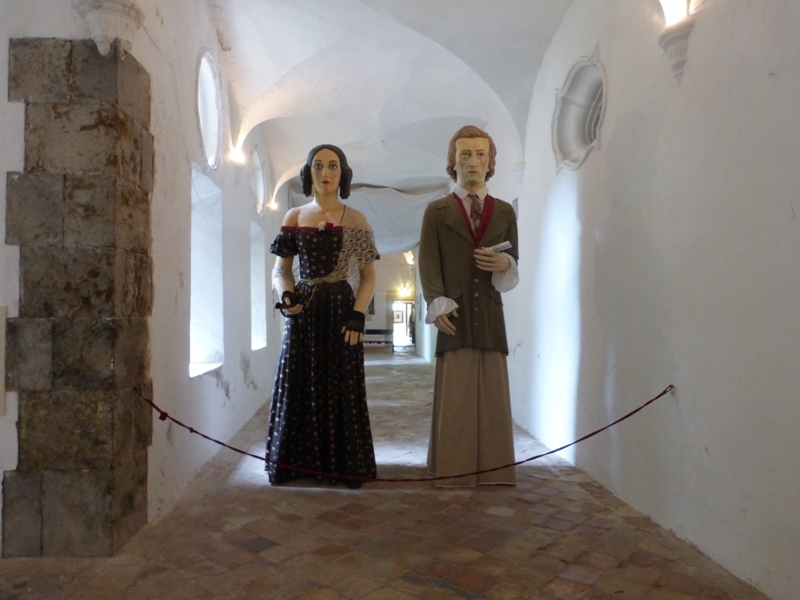 Saturday - Drive to Valldemossa and Deia. Above Frederic Chopin and George Sands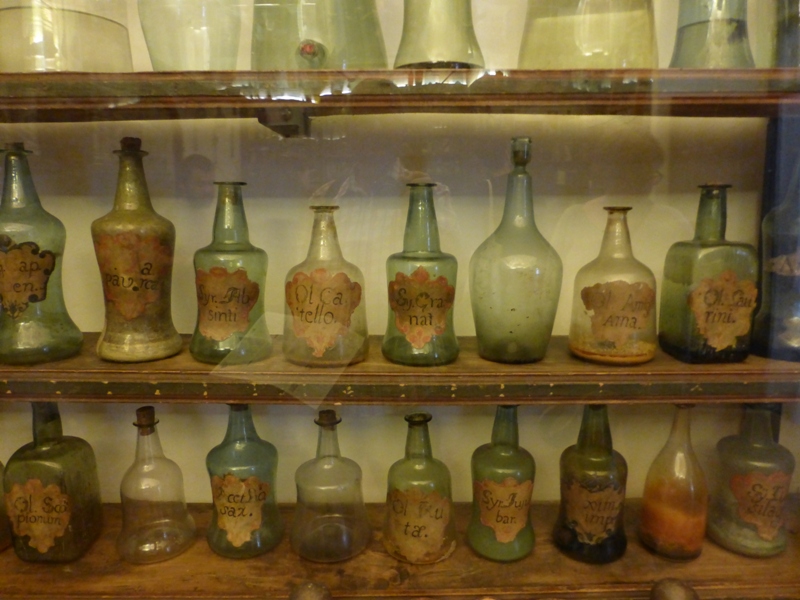 Bottles in the pharmacy at the monastery in Valldemossa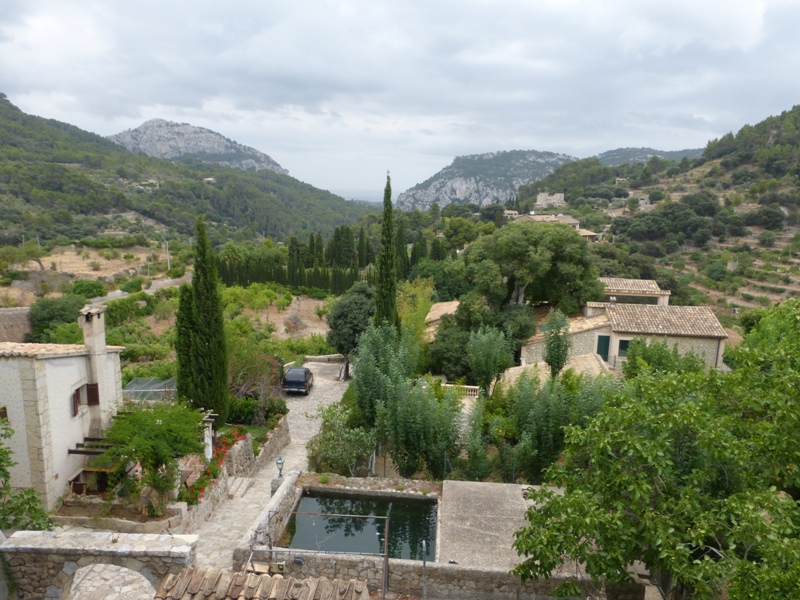 View from the Monastery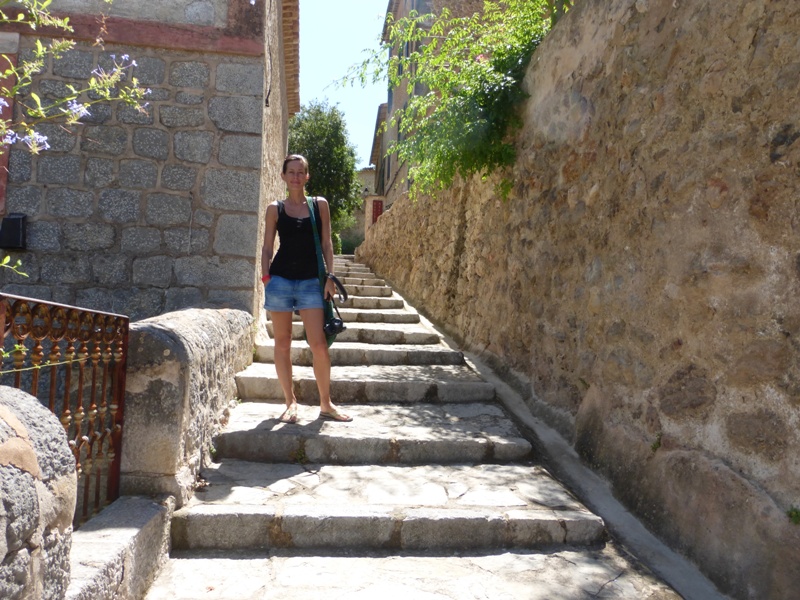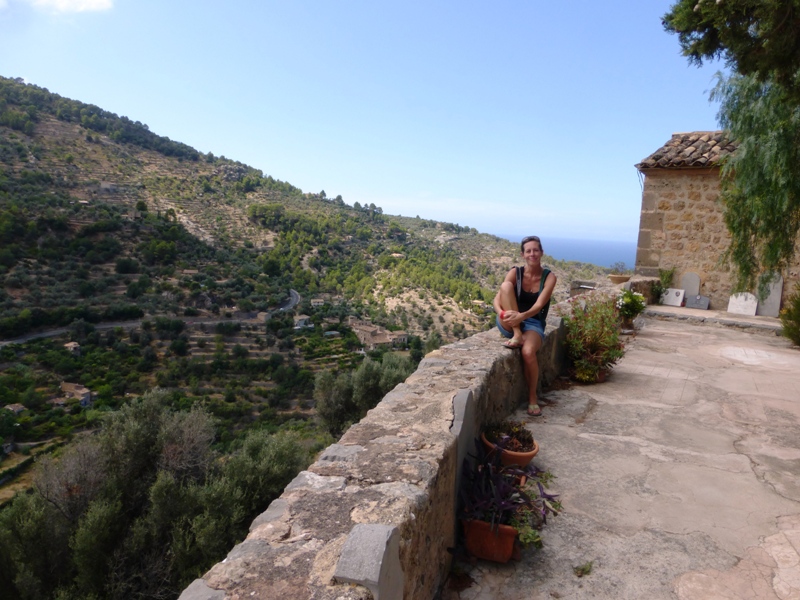 A stroll around Deia
FOOD! Very important part of my holiday. 'Why do you like eating sea animals so much?' asked Harry.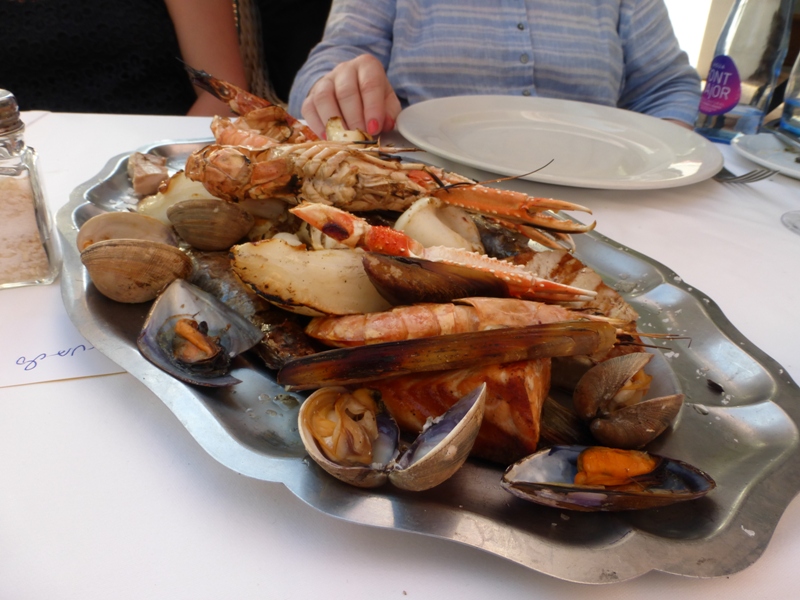 Mixed fishes and seafood. Yummy!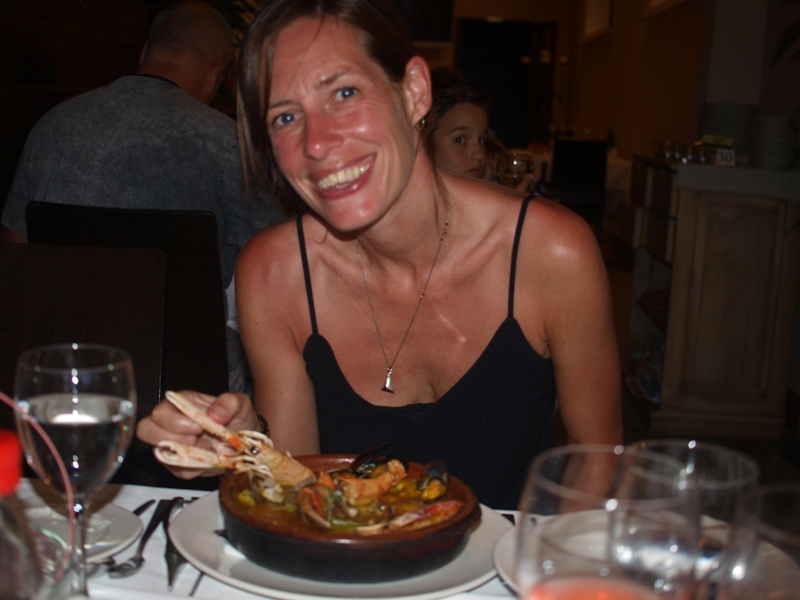 Sarah and a Majorcan seafood stew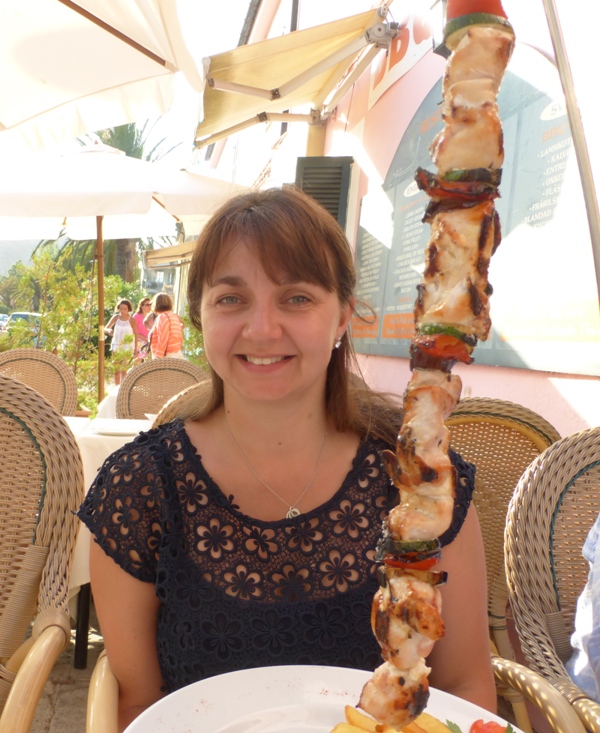 Sarah D with a rather large chicken kebab