7th Mar 15 - Walk Kingston - Swyre Head - Chapman's Pool
With Sarah at the Beach House as Elizabeth skiing. Thought it was going to be a warm spring day. But was cold, windy and overcast. Drove to Kingston and walked along the ridge to Swyre Head and down to the Kimmeridge Ledges and along to Chapman's Pool. About 7.25 miles.
Then (disappointing) crab sandwich in the Scott Arms in Kingston.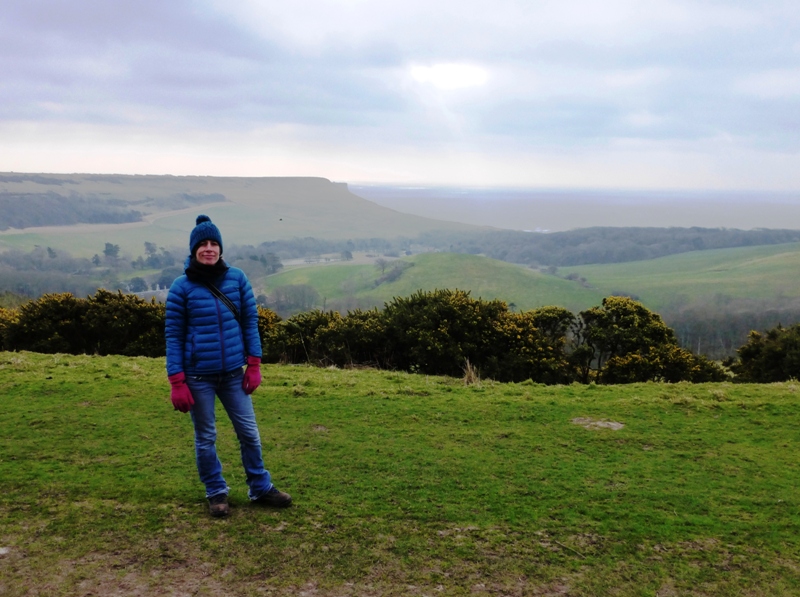 On the ridge from Kingston to Swyre Head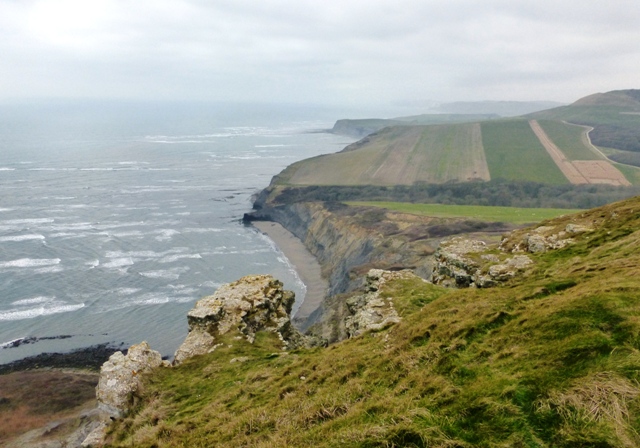 Kimmeridge Ledges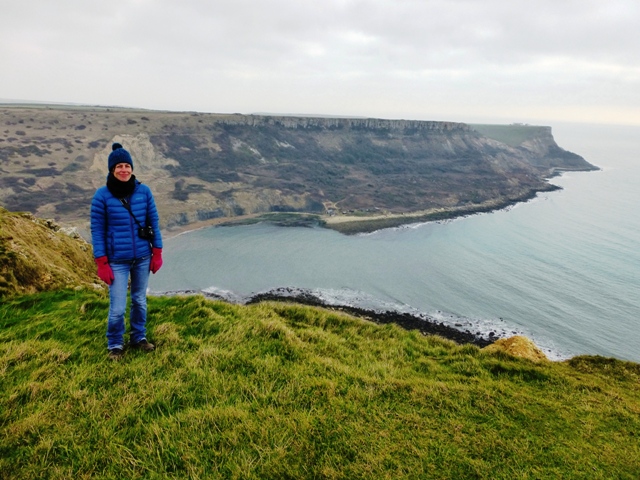 Chapman's Pool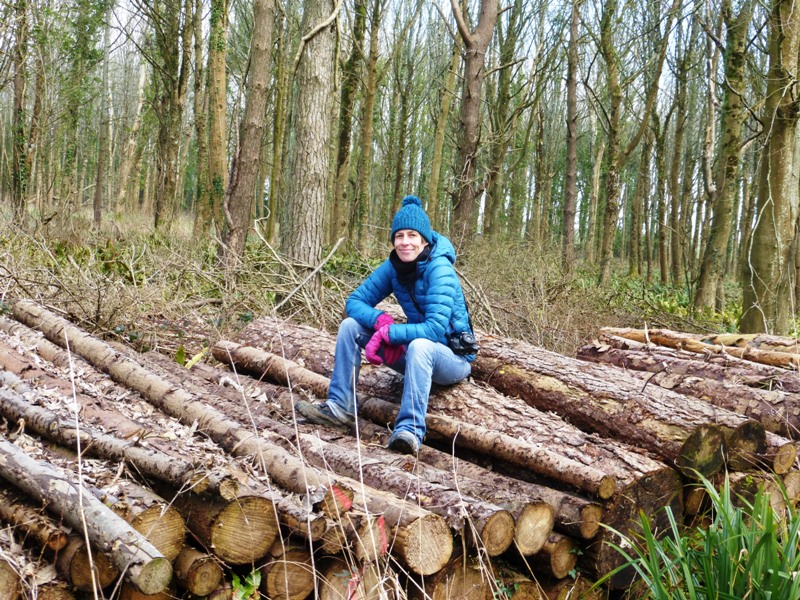 Logs in the Plantation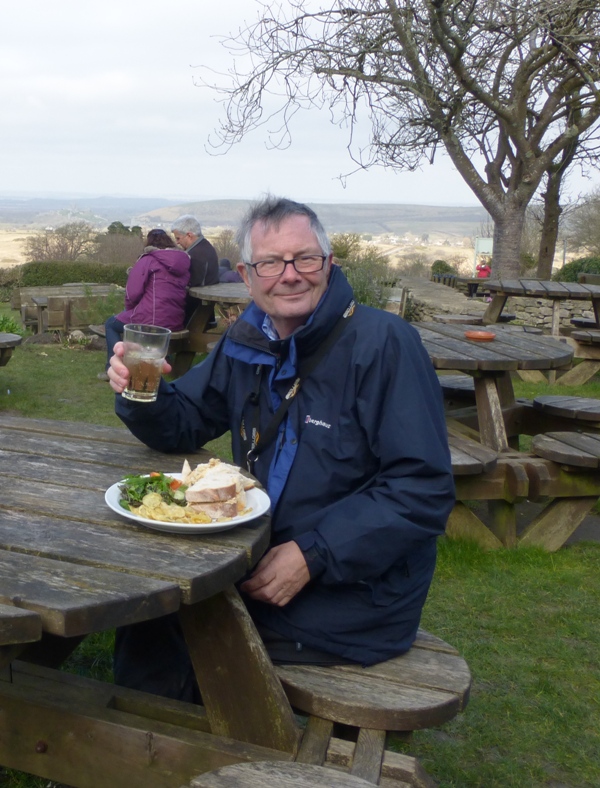 Disappointing crab sandwich. Too much bread and sloppy crab.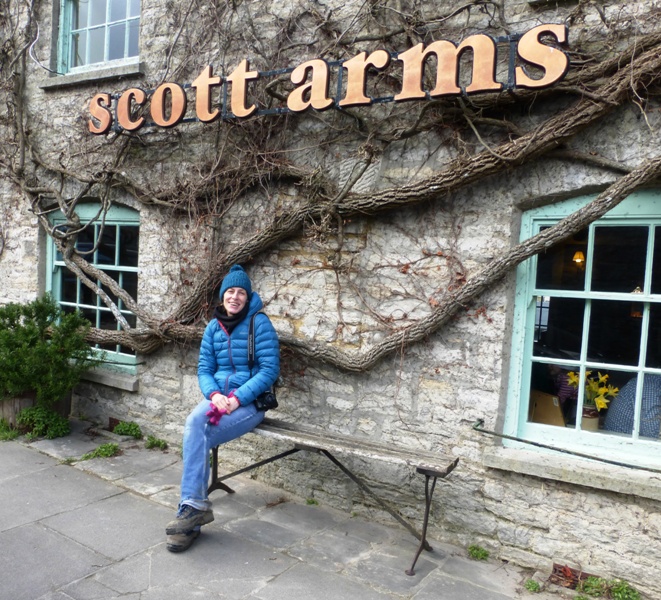 Usually the food at the Scott Arms in Kingston is very good. Certainly the view from the garden is to die for.