20th Feb 15 - Half term visit from the Little Devlins.
Trouble was that the weather was awful - cold and wet. So we abandoned our plans for a walk @ Alice Holt and went for a Pizza and 10 pin bowling @ Aldershot.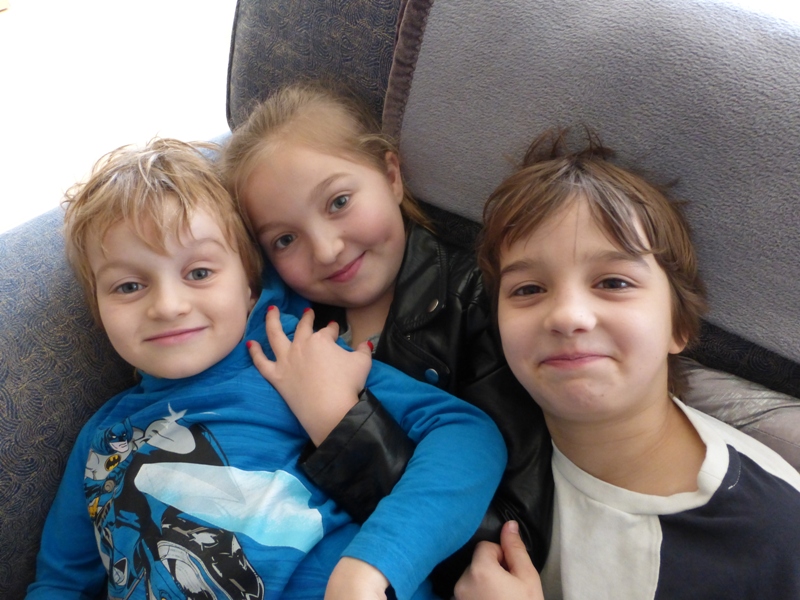 They are all growing up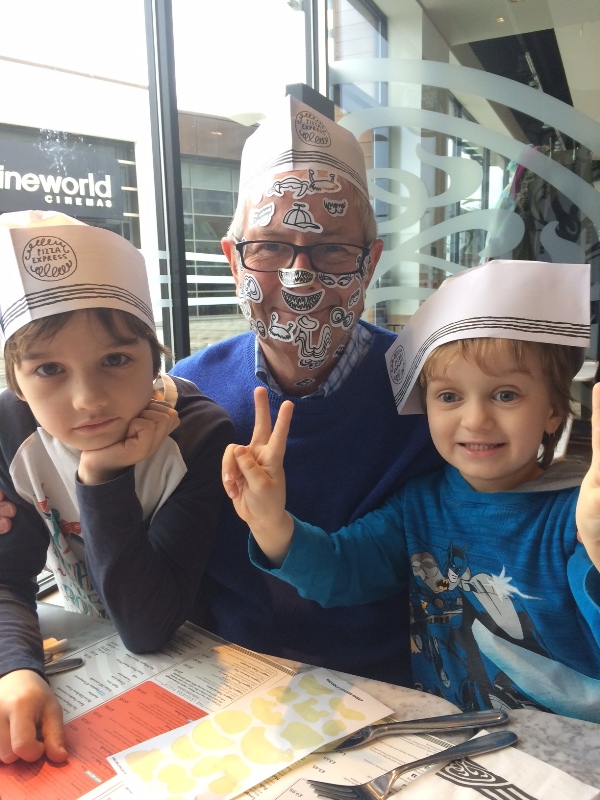 Exactly why am I always covered in stickers every time we go to Pizza Express ?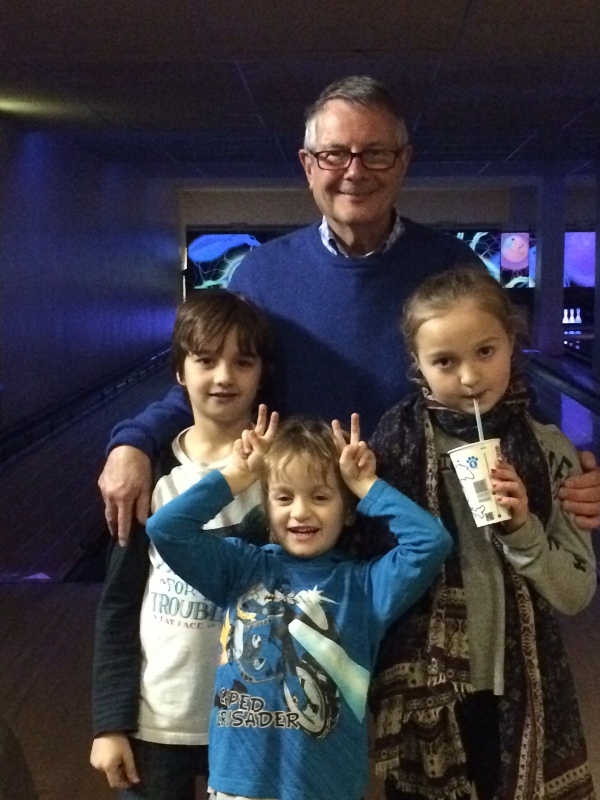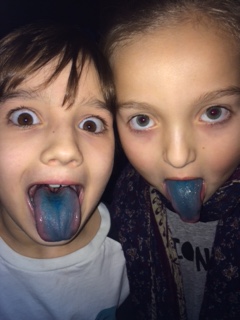 Bowling and the inevitable consequence of a blueberry slush puppy