25th Dec 13 -Christmas Day at the Devlins
Absolutely lovely day with Richard, Sarah, Frankie, Teddy & Harry. So lovely to be with the kids. Sarah & Richard 'did us proud'.
BTW - Many of these photos (the better ones!) by Richard D.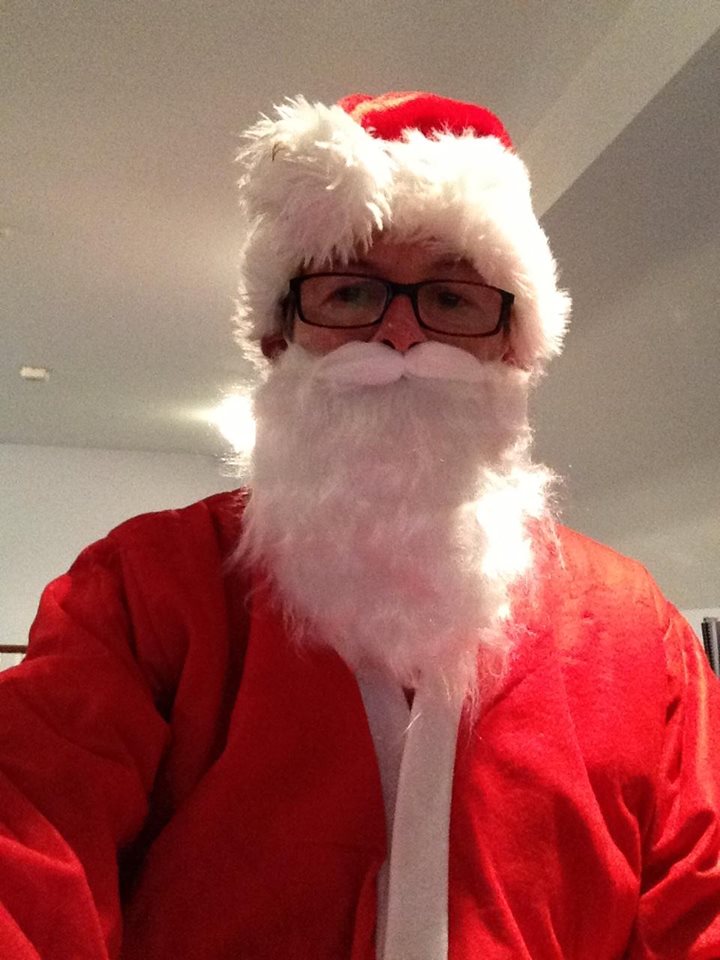 I bought a Santa outfit and arrived to surprise the kids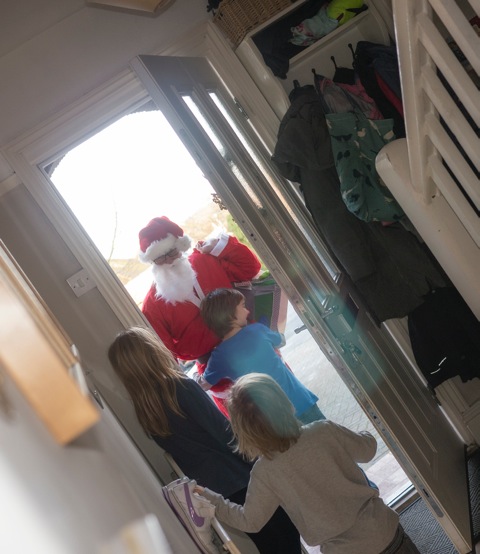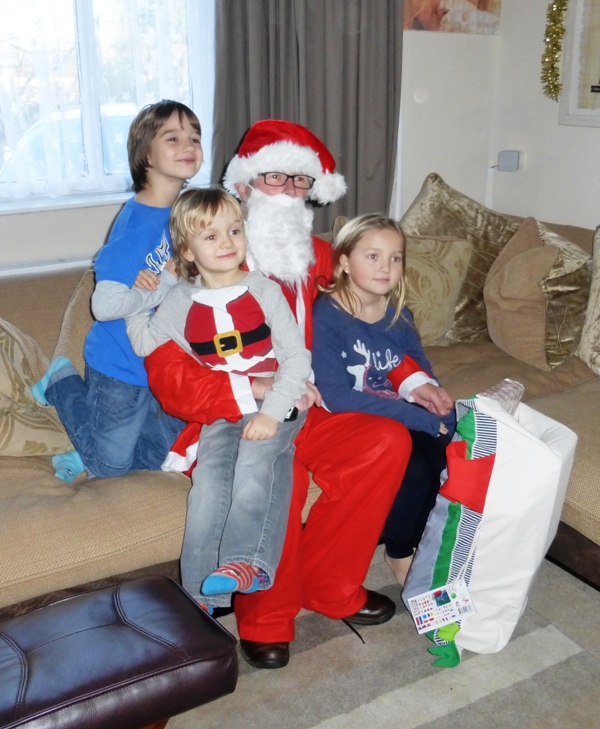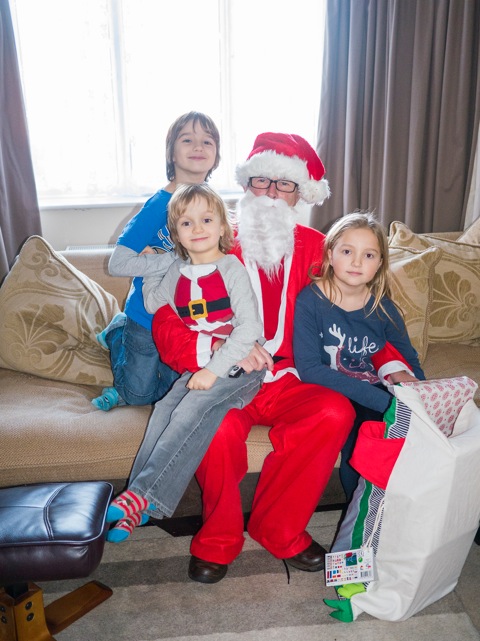 Lovely picture by Richard D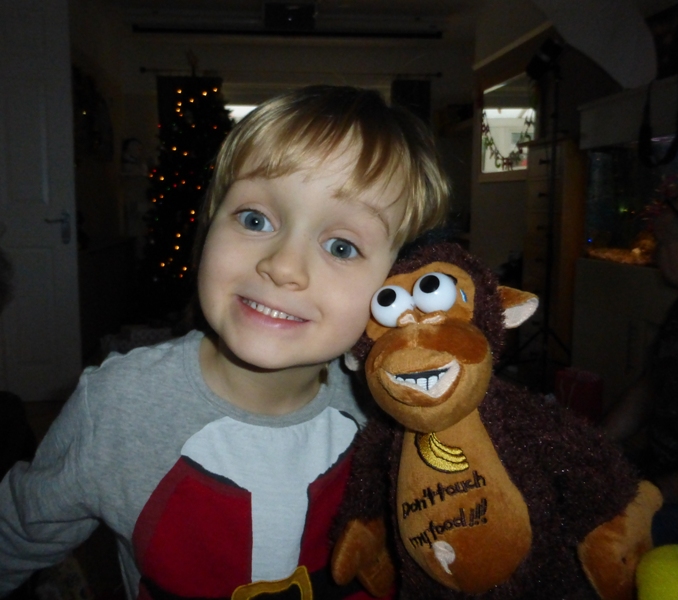 Bought the little monkey a little monkey! Regretted it after a while...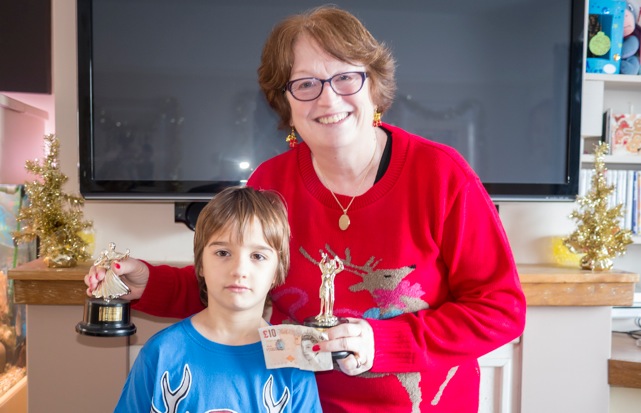 Elizabeth won a £10 bet with Teddy who didn't believe she had won trophies for dancing.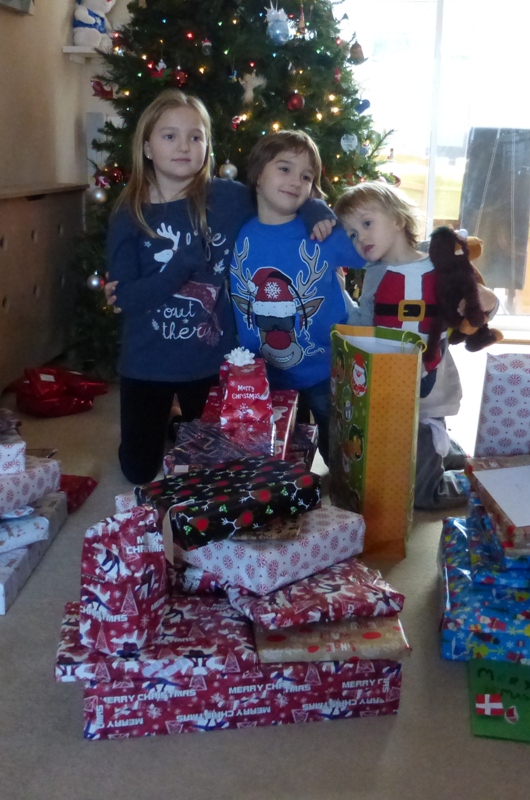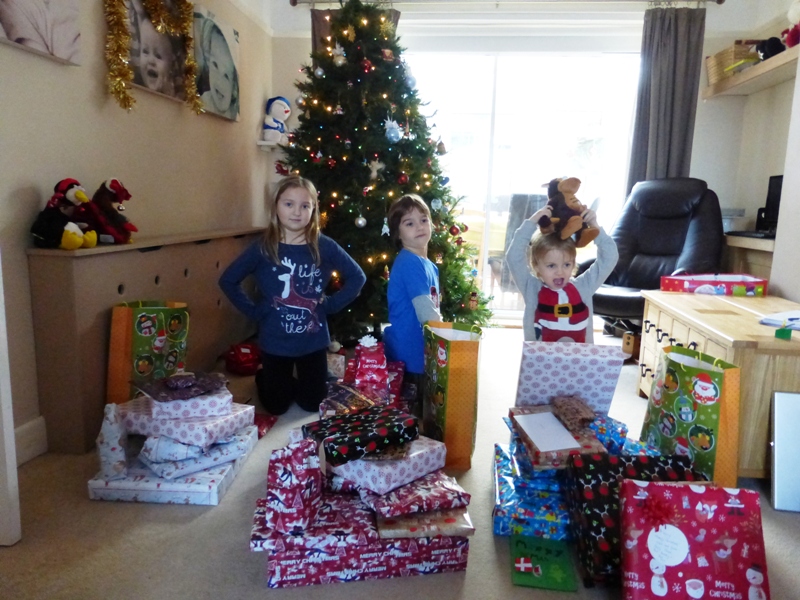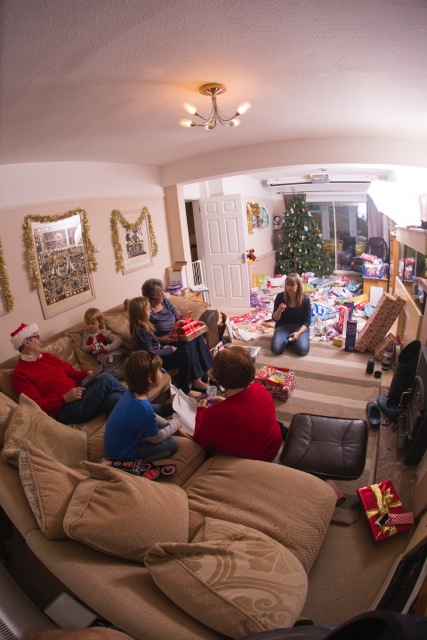 Far too many presents!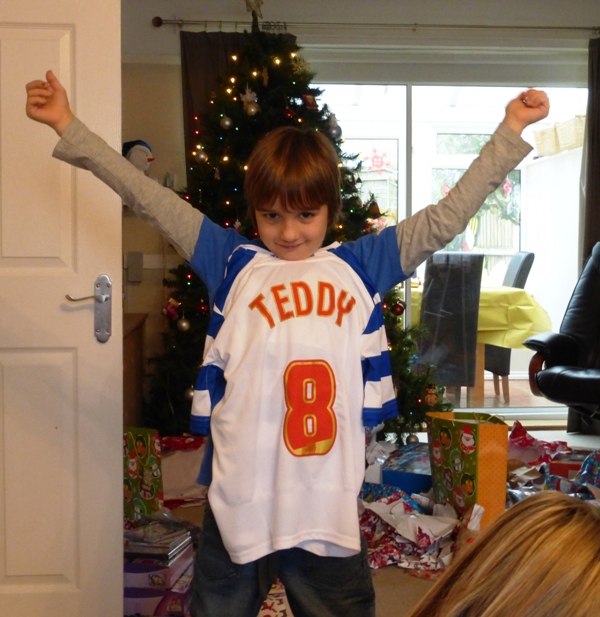 Teddy and his Reading strip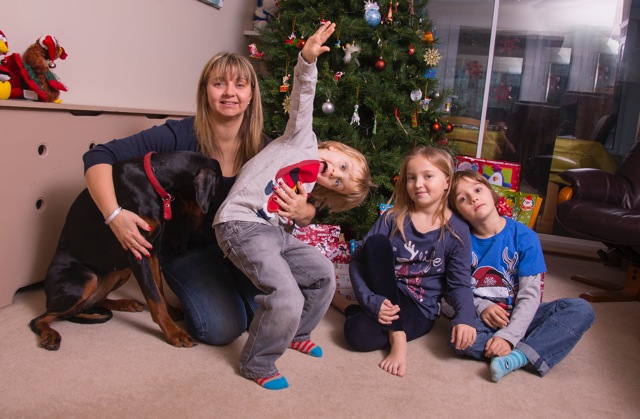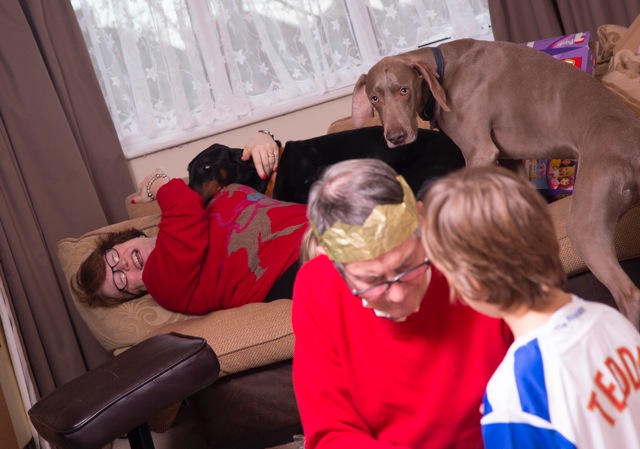 Elizabeth being assaulted by the dogs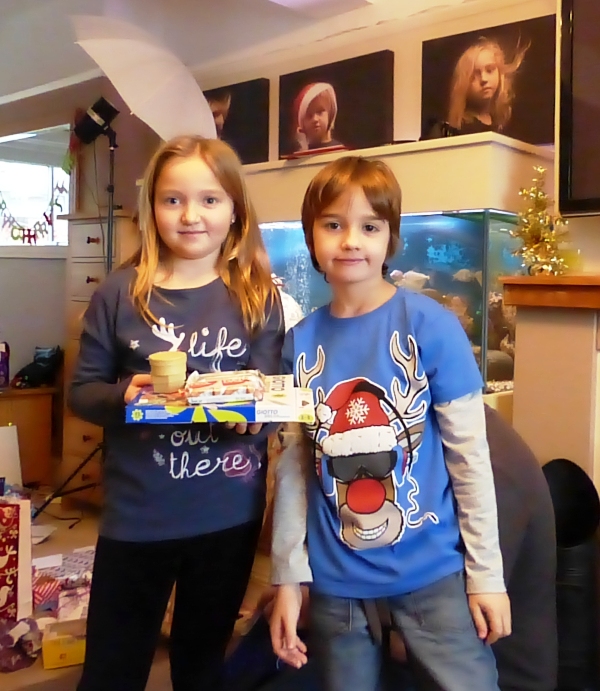 Frankie is getting prettier and prettier and Teddy is getting more and more handsome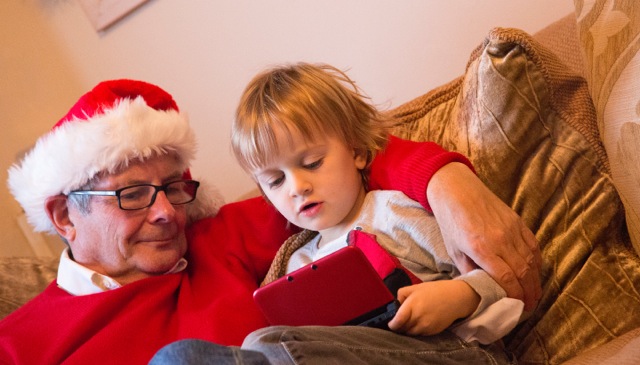 Harry and his DS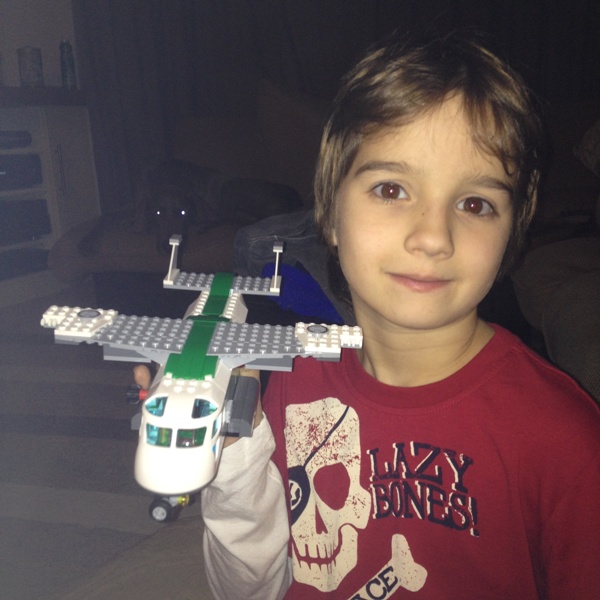 Helped Teddy with his Lego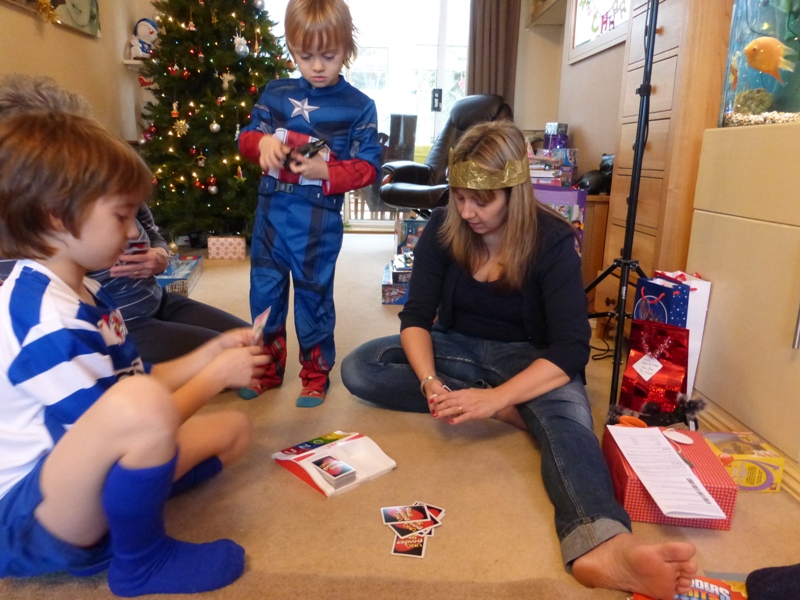 New version of UNO